We were walking down a main road in the Ebisu neighborhood in Tokyo one evening with a local who was showing us around. He wanted to show us something real fast, so we ducked into a side street and suddenly we found ourselves jammed into this amazing little labyrinth of food stalls packed with tables and chairs full of groups of people huddled over bowls of ramen, eating skewers of meat, drinking glasses of beer, all having a great time. We were amazing and enthralled and shocked as we sort of stumbled our way through the narrow alley of eateries.
When we busted out the other end back onto the main street, we asked what that was and he said izakayas.
If you want to get a feel for what Tokyo is really like for locals on a typical evening, hanging out with friends, having a good time, you have to get beyond the shiny store fronts of Ginza and flashing billboards of Shibuya Crossing. You have to find your way into the backstreets, where Western tourists are hesitant to go because of the cultural and language barrier that makes it feel impossible. You have to find the izakayas!
That was what we wanted to do more than anything while we were in Tokyo. We wanted to go bar hopping for a few hours and immerse ourselves like locals in a way we knew we wouldn't be able to do on our own, because we couldn't read any of the menus to order properly due to the language barrier, and because we had no idea how to find the really great ones! So we called on a fabulous guide, Taka, of Beauty of Japan, to help us navigate the backstreets on an izakaya tour. With his help, the world of izakayas opened up to us and we finally felt like locals.
(SEE ALSO: Check out our tour through Tokyo's famous Tsukiji Market.)
You might not know it from walking around Tokyo as a tourist, but izakayas are everywhere in the city. They are the basic equivalent of an English pub and they are a huge part of the dining and nightlife culture in Japan. Sometimes they are tiny hole-in-the-wall bars with only a few seats packed with business men in suits getting a drink and a bite to eat before they catch the train home. Sometimes they are larger, modern bars where large groups of friends hang out all night. And sometimes they are like those tiny, hidden streets packed with a dozen random food stalls and a flurry of activity.
Taka took us to three izakayas during our night out, all which were slightly different, so we could see the array of options. We were glad to have him along, because from the very start it was clear we weren't going to be able to figure out the system quick enough. Of course, we couldn't read anything, so that was a little daunting, but due to the fact that each bar was crowded with a line, service was moving fast, so you need to have your order ready!
The first bar we stopped was what I would call a traditional izakaya. I wouldn't have known it was a bar I could go in from the street by the look of it. It's the narrow doorway in the picture at the top of this post. The space was small, with long, cramped tables packed with businessmen in suits. They were perhaps a little miffed by the two American tourists crashing their happy hour, but they took it in stride and soon we weren't standing out like fish in a lobster shop. Taka ordered us some sake and a few dishes of typical bar food, which consisted of sausage dumplings – like gyoza, sashimi, and cucumbers with chili sauce.
The drinks you might expect to order at izakayas are similar to just about any bar. Beer, sake, and mixed drinks are the most popular. We had a mix of different drinks, from Japanese whiskey to Chu-Hi, a Japanese drink made with shōchū and carbonated water, beer, sake…you name it, we tried it. Don't expect to get too creative. It's just a bar!
A note about paying: Most izakayas charge based on what you've ordered, like a typical bar, but sometimes you'll find an all-you-can-eat izakaya that charges based on a certain time limit, like 2 hours. Some may also charge a seat fee, and a small dish is included in the fee. If you don't know what you're doing, like us, you might find it impossible to know what you're paying for. That's why you take Taka along on your izakaya tour!
Our second bar was quite a bit different from the first. It had an open layout with standing tables only and a younger, after-work clientele. There was a line forming at the door, so it felt more rushed.
Again, we had a flurry of things to eat. My favorite was a big plate of steamy noodles with cabbage. We also had some pretty delicious yakitori (skewered meat!) that beat the pants off a really expensive yakitori dinner we had the night before. The dried squid dish… that one still has me boggled. It took forever to chew. Taka ordered us the fries in case we were missing good old greasy American food (we weren't).
Our third, and final, izakaya of the night, was a much larger and more modern place, where large groups of friends were gathering and hanging out. It felt like a place you'd go for a birthday party or a late night hangout.
We didn't slow down, even though it was our third stop. There was still more food and drink to try. We tried a very strange sticky potato dish. The potato was almost like marshmallow. We also had a grilled tofu with bonita flakes, pork skins and karaage, which is a Japanese version of fried chicken that I LOVE and wish to eat all the time.
If you're adventurous and want to check out the izakayas yourself, you absolutely must go on an izakaya tour. It's a really fun experience and I'm so glad we did it. We had a great time and it was just like we were bar hopping at home with a friend. If you don't want to figure it out on your own, I highly recommend getting in touch with Taka and having him show you around! It's not the cheapest way to go bar hopping, but it's worth the extra expense to have a guide along. Beauty of Japan has other tours around Tokyo, too.
We loved our time in Tokyo. It's such a vibrant and unique city with so many things to do and see. What's your favorite thing to do in Tokyo? Looking for more foodie things to do in the city? Check out the rest of our 3-day foodie itinerary, and if you're planning to be in Japan for longer, we have a full Japan itinerary for you.
Don't want to do the planning yourself? Try a guided tour
If you've been wanting to plan a trip to Japan, but don't know where to start, we recommend looking into a guided tour with Japan and More. They offer anywhere from 7-21 day trips to discover all the best parts of Japan with a very small group, and the planning is taken care of for you.
SIDE NOTE: Traveling in Japan is expensive. If you're planning to visit another destination besides Tokyo, do yourself a favor and check out the Japan Railpass, which will save you significant money when you travel to more than 2 destinations throughout the country. They have 7, 14 and 21-day passes that will help you cut down on the cost of transportation.




(Disclaimer: This post contains affiliate links.)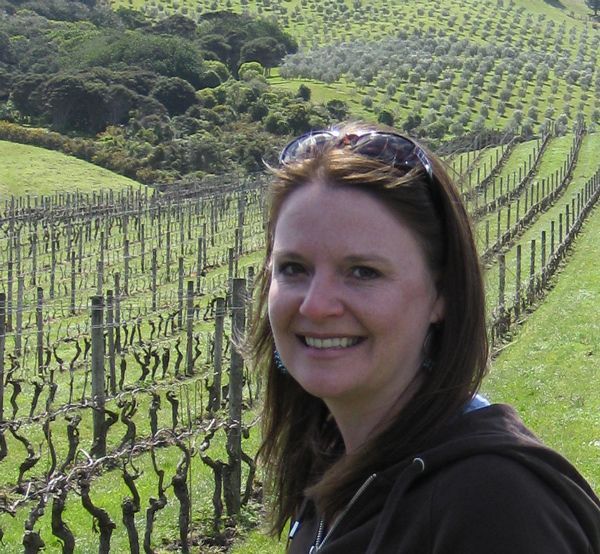 Laura Lynch is the creator and writer of Savored Journeys, an avid world traveler and lover of great food and wine. She has been a travel writer for over 20 years and has visited 70+ countries.