When you're standing on the beach with your feet firmly lodged in the warm sand and all you can see from there is paradise all around you, chances are you've already found one of the best beaches in Jamaica.
The colorful culture of Jamaica can be felt all over the island, much more so than other resort-centric Caribbean islands, so it really is the perfect blend for beach lovers who also want to see a bit of local culture and learn about Jamaican life.
» Check out the 8 Best Overwater Bungalows in the Caribbean.
If you've been considering a Jamaica vacation, you can't go wrong staying near one of these best beaches in Jamaica beaches, in Montego Bay or Kingston, or at least spending a day relaxing on a few of them.
While the beaches are often packed during the summer, you can still find a few places to escape the usual touristy spots and feel like a local. Be sure to check our beach packing list before you go to make sure you've packed everything you'll need.
Best Beaches in Jamaica
Seven Mile Beach
Just as the name suggestions, Seven Mile Beach in Negril does stretch for seven glorious miles. It is the quintessential party beach where there is never a dull moment and the music and dancing goes on seemingly around the clock. If you're looking for a quiet, secluded beach, this is not it. Instead, it's where you'll find the fun.
One of the best parts about Seven Mile Beach is that the resorts are located right along the beach, so there's easy access to the water, as well as restaurants and bars. We recommend finding yourself a spot and sitting back for some people watching.
Snag a few street food snacks as they are hawked by vendors who pass right by you. Then be prepared to do some dancing on the beach later on.
Boston Bay Beach
Every water paradise has a beach that attracts the surfers. In Jamaica, that beach is Boston Bay, which is known for its perfect surfing conditions. It's located in the eastern part of Jamaica in Portland Parish, where you'll find a lot of small beaches and bays that aren't frequented very much by tourists.
The water at Boston Bay might be great for surfers, but it's also perfect for swimmers, so you'll often see the water around the crescent-shaped beach packed with people bobbing up and down in the waves.
Another perk of Boston Bay Beach is the famously delicious jerk chicken that is being served up by local vendors.
Frenchman's Cove Beach
Not far from Boston Bay beach is another of Jamaica's best beaches, called Frenchman's Cove Beach (not to be confused with Frenchman's Bay in the south). Sometimes if you want to get away from the crowds on Jamaica's beaches you need to stay at one of the resorts that offer a private section of beach.
Frenchman's Cove is a private beach, but it only requires a small access fee if you're not staying at the resort. The beach is much more secluded than other beaches in the area, so it has a more high-end feel to it. The water and sand are picture perfect here.
Doctor's Cave Beach
Perhaps one of the most idyllic beaches in Jamaica is Doctor's Cave Beach. It's a very popular tourist beach in Montego Bay, due to its soft sand, and calm blue water. It's just as perfect for swimming as it is for laying out in the sun.
Even though it's located near some very large resorts, the beach has a calmer, more relaxed vibe due to there being no vendors walking the beaches selling things, and no rowdy football games going on.
You'll pay a small fee to use the beach. But it's worth it for the nice facilities and access to umbrellas and chairs to rent, as well as the abundance of water sports activities you can participate in.
Treasure Beach
As its name implies, there is something special about Treasure Beach. It is located in the south of the island, so it is not typically over crowded like some of the beaches in the north. The lack of other tourists is a good thing for people looking for a little more tranquility.
You'll feel like you've discovered a truly hidden gem with Treasure Beach. It doesn't lack for places to eat and drink either, so don't worry about not being able to get some jerk chicken for lunch with a few beers.
CONCLUSION
As you can see, there are plenty of places to visit, you'll need to take many Jamaica trips to see it all. Plan ahead and you'll can spend some time on each of these beaches and see which one you like the most.
If you've been to Jamaica and have another beach to suggest that you love, please share it with us in the comments.
Like this post? Why not save it to Pinterest?
FOLLOW US on Pinterest, Instagram, Facebook for more great travel inspiration and tips.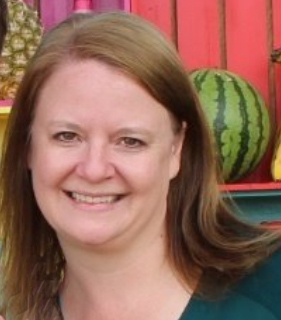 Laura Lynch, creator and writer of Savored Journeys, is an avid world traveler, certified wine expert, and international food specialist. She has written about travel and food for over 20 years and has visited over 75 countries. Her work has been published in numerous guidebooks, websites, and magazines.