Planning a trip to Japan can be very overwhelming, because there are so many place to go and things to see. Where do you start planning the perfect Japan vacation?
You want to make sure you see everything possible in your 2 weeks in Japan, so planning each step of the way is very important. That's why we've prepared the perfect Japan 2-week itinerary for you, so you have a starting point to build your dream trip from.
» Also read about Japanese Food: 45 Traditional Dishes to Look for in Japan.
You can use our itinerary to build your own independent trip to Japan, or you can leave the planning to the pros and go on a guided tour. Either way you choose, you'll find all the information you need in this post.
Start Planning Your Trip to Japan
There are a lot of moving pieces to planning a trip to Japan. You can use the tools below to start booking the necessary things:
Buy flights. We recommend using Skyscanner or Expedia to find the best flight deals. Check out our guide to finding the best airfare for additional tips.
Get your Japan Rail Pass. You can buy it online here
Hotels
Best Tours to Book
Japan Itineraries
If you have longer to spend in Japan, you can expand this itinerary to any length you wish.
Traveling in Japan can be expensive, but we've put together a list of the best budget travel tips for Japan to ease the strain.
Also keep in mind that it takes a considerable amount of time to travel between destinations and cities. So you have to be very wise in your planning to make everything fit together perfectly.
Where to Go in Japan
Japan is full of mesmerizing landscapes, incredible sights and – my favorite – amazing food!
There are a good number of tourist destinations that just about anyone planning a trip to Japan will want to include in the itinerary. Obviously, with just 10-14 days in Japan, there's no way you can cover them all, so for this itinerary we've chosen the top destinations that we feel you can fit comfortably into 10+ days.
Here are the top destinations we recommend visiting in 10+ days in Japan: Tokyo, Hakone, Osaka, Kyoto, Nara, Hiroshima and Miyajima, and Kamakura.
Japan Vacation Options
There are two perfectly acceptable choices for your vacation in Japan: a self-planned individual trip or a guided trip. Either way can be quite rewarding, but which you should choose depends greatly on your travel style and how much energy you want to put into planning.
While Japan is very easy to get around and well suited for independent travelers, it can be difficult to do it on your own due to the language barrier, difficult train schedules you'll have to navigate, and different foods and customs you'll come across.
A pre-planned tour won't give you the same freedom to do what you want, but it is completely planned out for you and you will always have a guide along to help you with anything you need.
1. Guided Tours of Japan
The tour company we recommend, Japan and More, offers fully escorted, small group and private tours of Japan that can be from 8 to 15 days in length.
The company is run by Japan travel specialists, Becki and Shawn, who have over 20 years of experience living, working, and traveling in Japan. They know where to go, what to see, and how to get there.
They are Americans who know Japan, understand Japanese culture, and speak the language. Their group tours book fast! So secure your place at least a year in advance.
Start out in Tokyo, then travel to Nagoya and Kiso Valley
Stay in a traditional Japanese Ryokan
Visit the ancient capital of Nara
Hiroshima Peace Memorial Park
See the famous floating torii gate at Miyajima
Ride a cable car up Mount Koya
Soak in a Japanese onsen bath in Hakone
Discover Kyoto and Osaka
Visit one of the last remaining original castles at Inuyama
See the preserved mountain village of Takayama
Explore Kyoto and have a traditional kaiseki dinner in Gion
For more information, check out Japan and More's website. You'll get $100 off the cost of your tour by using our coupon code.
Use coupon code: SAJN for $100 off
Not sure about a guide tour? Read this review by someone who's taken the trip.
Japan 13-Day Adventure
Another option we love for a guided Japan tour is this 13-day adventure by Intro Travel.
You'll walk the streets of one of the world's busiest and most futuristic cities, watch monkeys bathe in hot springs, roll your own sushi, visit ancient shrines and castles, get taught to wield a sword by a Samurai master, stay overnight with monks in a 1000 year old Buddhist temple, experience incredible and unique accommodation and much more!
» See more details of this trip
2. Self-Guided Two Weeks in Japan
If you want to plan your own trip and be in charge of your own trip, then a self-guided tour is the way to go.
With a good plan of action, your Japan 2-week itinerary will run smoothly and provide you with a stunning overview of this beautiful country.
If this schedule seems too ambitious for just 14 days in Japan, you can always extend your stay in the areas that interest you most and cut out a destination or two that you can save for your next trip.
There's no right or wrong way to do it. It's entirely up to you.
Want help planning?
Want to plan your own Japan trip, but need a bit of help?
ViaHero
helps travelers plan independent trips in Japan. A local expert will help you plan your perfect trip and it's very reasonably priced! You can even use our coupon code
SAVOREDJAPAN
for a 5% discount at checkout.
Start Planning Your Trip to Japan
There are a lot of moving pieces to planning a trip to Japan. You can use the tools below to start booking the necessary things:
Buy flights. We recommend using Skyscanner or Expedia to find the best flight deals. Check out our guide to finding the best airfare for additional tips.
Get your Japan Rail Pass. You can buy it online here
Hotels
Best Tours to Book
2-Week Schedule
Day 1-3: Tokyo
Day 4: Hakone and Mount Fuji
Day 5-6: Kyoto
Day 7: Nara
Day 8-9: Osaka
Day 10: Kobe
Day 11 & 12: Hiroshima & Miyajima
Day 13: Kamakura
Day 1-3: Tokyo
Arrive in Tokyo. Keep in mind that Tokyo is a huge city with many different areas to explore. You won't want to stay put in one area, but travel around and see as much as possible.
We recommend seeing these major sites:
Tokyo Skytree
Hamarikyu Gardens
Meiji Shinto Shrine
Imperial Palace
Shibuya Crossing
One of the best ways to see all the sights in a few days is on a day tour with a guide. We recommend this private customizable walking tour with Japan Wonder Travel. You can fit in whatever you want to see in one day or book them for a second to see even more.
Besides the main sights listed above, you have to save time for food! Tokyo is one of the best food cities in the world and there are dozens of food experiences to have. My favorites include:
⇒ Make it easy on yourself and follow this 3-day Tokyo itinerary for food lovers.
If you've got more time, check out these day trips from Tokyo that will get your further out into the countryside and to surrounding cities.
Where to Stay in Tokyo
We recommend the Intercontinental The Strings Tokyo Hotel. It's a really large hotel with nice rooms, located in Shinagawa, which is really close to shopping, eating and transportation. If this doesn't suit you, check out our full list of Tokyo hotels we recommend.
⇒ Read reviews on Trip Advisor.
Day 4: Kamakura
For a change in pace, visit Kamakura, a seaside town south of Tokyo. It was the political center of medieval Japan, but is now a popular resort town, with dozens of Buddhist temples and Shinto shrines.
The most recognizable of these is the Great Buddha, a 42-foot-high bronze statue that has withstood the test of time.
Spend the day visiting the temples and shrines, hiking one of the many trails, enjoying Shichirigahama Beach, and the many museums around town.
Where to stay in Kamakura
For a lovely stay on the beach with a view of the ocean from your room, stay at the Kamakura Prince Hotel. ⇒ Read reviews on Trip Advisor.
Day 5-6: Hakone and Mount Fuji
▶ Transfer to Hakone via the Tokaido-Sanyo Shinkansen
Known for its traditional onsen, or hotsprings, Hakone is part of the Fuji-Hakone-Izu National Park and it has incredible mountain scenery and hikes, as well as art museums and shrines to see.
You can also take the cable car to catch a glimpse of Mt. Fuji. You'll want a full day here to explore and stay overnight. With just one day it's not practical to hike up Mt. Fuji. Did you know that the best time to see Mt. Fiji is in winter because of the crisp clear days? Check out other things you didn't know about winter in Japan.
If you don't have enough time for hiking, the best activity for visitors with only 1-2 days in the area is Lake Kawaguchiko.
One of the best views of Mt. Fuji can be found at Lake Kawaguchi, one of the largest of the 5 lakes in the region. It's a great resort area with museums, a concert hall, and a museum shop. You can walk around it, go boating, fishing, and shopping.
Take the JR Chuo Line from Shinjuku Station (Tokyo) to Otsuki Station
From Otsuki, take Fujikyu Railway to Kawaguchiko Station (not covered by the JR Pass)
You can also catch amazing glimpses of Mt. Fuji from Arakurayama Sengen Park, which is located halfway up Mount Arakura.
Where to Stay in Hakone
Hyatt Regency Hakone Resort and Spa is within walking distance of the cable car that takes you toward Mt. Fuji. The hotel has very nice, classy rooms, with great views. ⇒ Read reviews on Trip Advisor.
We also recommend Hakone Mount View for a traditional Japanese ryokan experience with nice accommodations and good food. They have a rare volcanic hot spring called Nigori-yu – a fun and unique experience, especially for couples. ⇒ Read reviews on Trip Advisor.
Day 7-8: Kyoto
Transfer to Kyoto.
There are many iconic and eye-catching shrines and temples in Kyoto that you'll want to see, including the Fushimi Inari Shrine, Kinkaku-ji Golden Temple, and Kiyomizu-dera. (More in depth info on the temples of Kyoto.)
You can't leave without visiting Nishiki Market, Arashiyama Bamboo Groves, seeing the geishas walking around the city center, participating in a tea ceremony, and eating at a traditional kaiseki restaurant for lunch or dinner.
At the right time of year – usually from early to mid-April – you can also see the cherry blossoms, which are gorgeous in Kyoto.
» See our full guide on how to spend 2-3 days in Kyoto, and then tack on these extra day trips from Kyoto if you have extra time.
Where to Stay in Kyoto
We recommend the Hyatt Regency, because it has a reliable standard for Western accommodations, however it's not as close to the main sights as we'd like to be.
We found it more convenient to stay near Kyoto Station, since everywhere we visited we needed to go in and out of there. Our preferred hotel is the Hotel Granvia Kyoto.
Have a look at all Kyoto hotels for comparison.
Day 9: Nara
Nara Park: Take a JR train to Nara Park at the base of Mount Wakakusa. The park is home to more than 1200 freely roaming deer that are domesticated enough to let you feed them.
You will also see the world's largest bronze Buddha statue and one of the tallest pagodas in Japan, among other historic structures. Take the JR train onward to Osaka.
Day 10-11: Osaka
For foodies, there's nothing quite as exciting as Dotonbori Street during the evening hours. The street comes alive with every kind of Japanese specialty street food, like okonomiyaki and takoyaki.
A great way to see a lot of Osaka during the day is on an Osaka Walking Tour. You'll see Dotonbori during the day, visit the Hozenji temple, ride the subway, sample a local specialty, Kushikatsu, and explore traditional Shinsekai.
On your own, you can visit Osaka Castle, and check out the Instant Ramen Museum. If you have time, visit the food-focused Kuromon Ichiba Market and shop for a Japanese knife.
If you want to try the best izakaya food such as Okonomiyaki and Takoyaki and drink in Osaka, try this Osaka Bar Hopping Food Tour or go on a Foodie Walking Tour in Dotonbori and Shinsekai.
>> Read this post for an in-depth 2-day Osaka itinerary and here are some great day trips to take from Osaka if you have more time.
Where to Stay in Osaka
One of my favorite hotels is the Osaka Marriott Miyako Hotel. It is conveniently located for transportation, so you can easily get around to the top sights in Osaka and beyond. It's got an insane view and really comfortable rooms. ⇒ Read reviews of the Osaka Marriott on Trip Advisor.
Day 12: Kobe
Take a 30-minute train ride to Kobe to try the famous Kobe beef. You will thank yourself for doing it – there's nothing quite like it, and as a foodie, you owe it to yourself!
On the way back to Osaka, you can stop off in Kobe's Nada district for a tasting and history about the making of sake at a few sake breweries. If you aren't a sake drinker, check out the Himeji Castle, just 30 mins outside Kobe.
Stay overnight again in Osaka.
Day 13-14: Setouchi, Hiroshima & Miyajima
Transfer to Setouchi: Take the train from Shin-Osaka Station to Okayama Station, then the Ako line to Oku Station
The more off-the-beaten-path Setouchi region in Japan is a gem that many travelers miss in their typical itinerary, except those who make a point to visit Hiroshima (which we'll talk about next). Setouchi has 350 islands that flank the Seto Inland Sea, so there are many hidden gems to explore.
For foodies, you don't want to miss the oysters and the udon. With the proximity to the sea, oysters are a specialty in the area, with all-you-can-eat shacks open throughout the season.
Ritsurin Garden and Korakuen are two of the most beautiful of Japanese gardens and a must-see in Setouchi.
Hiroshima & Miyajima
Knowing that Hiroshima was effectively leveled in 1945, you will be in awe to see the city now. Hiroshima preserves the memory of the atomic bombing in the Peace Memorial Park and Museum.
Other popular sights to see in the city are the Hiroshima Castle, the city's family shrines and temples, the Museum of Art and the Flame of Peace garden.
You can also go out to Miyajima, where the orange Great Torii Gate sits at the entrance to the Itsukushima temple, and is partially submerged in water during high tide.
If you have a Japan Rail Pass, it will cover the train and ferry between Hiroshima and Miyajima on the Japan Rail ferry.
Where to stay in Hiroshima
The Sheraton Grand Hotel in Hiroshima. The hotel is connected to Hiroshima Shinkansen station by a short, covered walkway, providing easy transportation around the city and out to Miyajima. ⇒ Read reviews on Trip Advisor.
Return to Tokyo.
Tips for Planning a Vacation in Japan
Best Time to Go to Japan
When you decide to go to Japan should be based on what type of experience you want to have. A lot of people make it a priority to go to Japan in the spring to see the cherry blossoms, while others wouldn't want to be there during such a high tourist season.
If you want to catch the fireworks season in Japan, you need to go in August, but it's really steamy and hot at that time of year. The best weather can be found from late March to May.
Another great time to visit is in autumn, when the leaves are changing, from September to November. As it can get very hot in summer in Japan, try to avoid traveling between June and August.
Getting to and Around Japan
Many top airlines have direct flights into Japan. You can check the status of flights into Japan from your home airport, to see which route and airline is best for you.
Top Japan airlines include ANA and Japan Airlines, but you can fly to Japan with most U.S. airlines that fly internationally, like United and American. Once you arrive in Japan – likely in Tokyo – you can get the train into the city center.
The best way to do it is to get on the Japan Rail (JR) Narita Express (called NEX). If you have a Japan Rail Pass, this journey is included in the pass. It goes to Tokyo Station in 60-90 minutes.
You will then likely have to change trains at Tokyo Station for the Yamanote Line, which serves most of the tourist hotels.
The best way to travel around Japan in by train. You'll want to purchase a 14-day Japan Rail Pass. The pass allows you to travel on all JR trains throughout Japan, including the high-speed Shinkansen bullet trains. It's the most economical and worry-free way to travel.
Travel in Japan is not cheap and the cost of buying individual tickets will far exceed the cost of the Japan Rail Pass, which you can purchase for 7, 14 or 21 consecutive days.
Just remember, you have to purchase it before entering the country and give time for it to be delivered to you. Read our guide on where to buy a Japan Rail Pass and if it's worth it.
When planning your Japan itinerary, keep in mind the distance between each destination (for instance, the train from Tokyo to Kyoto takes 3:15). As long as there is a train linking each of your chosen cities, you'll be able to easily travel around the country.
Traveling in Japan is not cheap, but you can save money in Japan by doing things like buying a Japan Rail Pass and eating street food.
Tipping in Japan
If you're from the United States, Canada, or another country where tipping is customary, you should be aware that tipping in Japan is not customary.
If you do try to tip, in a restaurant or a hotel for instance, it might even be refused or considered rude. To avoid awkwardness, follow the Japanese custom and do not tip.
Eating in Japan
Japan is a country with a lot of unique foods. You will have the best overall experience if you're willing to try the food and have an open mind that you mind really like something you've never tried before.
Aside from the expected and incredible sushi you'll find all over the country, there are many specialties you should try. Some of our favorites are okonomiyaki (found mostly in Osaka), takoyaki (also from Osaka), yakitori, gyoza, and Kobe beef (only in Kobe).
You might also want to try kaiseki cuisine in Kyoto, a traditional, yet very modern preparation. Many of the top kaiseki restaurants have been awarded Michelin stars, too!
⇒ Learn the proper way to eat sushi in Japan.
CONCLUSION
Whether you take a guided tour or do this Japan 2 week itinerary on your own, I am certain it will be one of the most exciting and rewarding trips you'll ever take. It is a fascinating country full of surprises.
Let us know how your trip to Japan turns out!
Like this post? Why not save it to Pinterest?
FOLLOW US on Pinterest, Instagram, Facebook for more great travel inspiration and tips.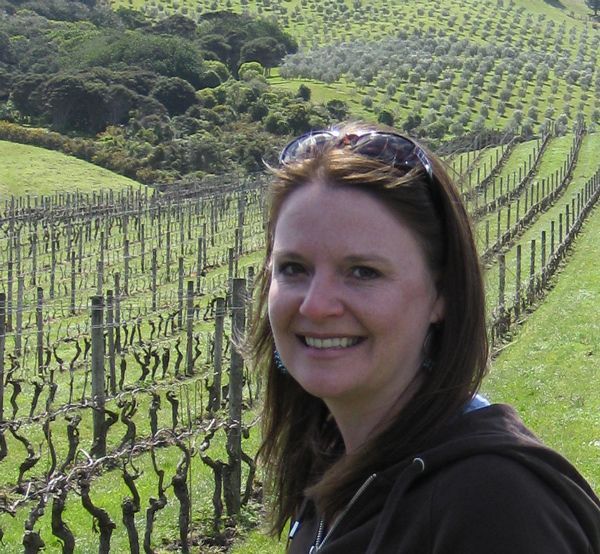 Laura Lynch, creator and writer of Savored Journeys, is an avid world traveler, certified wine expert, and international food specialist. She has written about travel and food for over 20 years and has visited over 75 countries.