Are you planning a trip to Japan? Most people dream of taking a Japan vacation at some point in their life. It's an intriguing destination, full of sumptuous food and drinks, mesmerizing landscapes, and incredible sights.
The only thing holding you back from traveling to Japan is probably the daunting task of creating the perfect Japan travel itinerary. We understand. That's why we've taken the fear out of it for you by creating a perfect 7-day Japan itinerary that you can follow or use to plan your own trip.
» Check out these 10 cities to visit in Japan and these 10 Popular Japanese Drinks You Must Try.
For decades, the island nation of Japan has been a favorite Asia travel destination. From amazing Zen temples to those beautiful cherry blossoms, Japan has something for every traveler who visits. The hardest part is just fitting it all in.
This itinerary includes many of the top things you'll want to see and do in Japan – including Tokyo, Kyoto, and Osaka. You can see a lot in 7 days in Japan.
It might sound overwhelming to do so much in so little time, but it doesn't have to be overwhelming. You'll see below how the trip flows from one location to the next very easily.
Japan Itineraries
If you have longer to spend in Japan, you can expand this itinerary to any length you wish.
How to Plan a Vacation in Japan
Japan consists of four main islands and several smaller ones. Together the islands take the shape of a sea horse and occupy an area of 377,435 square kms.
Tokyo, the capital city, is very modern and bustling with activity, so when you travel to Tokyo, be ready for crowds.
The landscape of Japan, away from the big cities, is mountainous with spectacular scenery; some of the mountains are volcanic. As you travel between cities, you'll pass through this beautiful countryside.
Mt. Fuji is the tallest mountain in Japan, and is known for its symmetrical slopes and gorgeous views from surrounding areas. You can hike and take tours all around this area.
Best Time To Visit Japan
The first step in planning a Japan vacation is deciding when to go. As with most places, there isn't a "best" time to go to Japan. You can go whenever the mood strikes you. Japan really is a year-round travel destination.
However, there are certainly "better" times to go. It's important to know the country's seasons and when they occur during the year, so you can avoid the intense heat or snow.
The islands of Japan lie in the northeastern end of the monsoon area. The climate is generally mild, although it varies considerably from place to place as you travel through Japan. That means you may need to plan for all types of weather conditions.
Late spring (March to May) and late autumn (September to November) are generally the best times to visit Japan because spring and autumn are the best seasons of the year with balmy days and bright sunshine.
During these months, there is very little rainfall, there are many sunny days, and the temperatures are mild.
Spring is cherry blossom season. This is considered high season in Japan. The weather tends to be mild and nice from late March to May.
In autumn, the leaves are changing color and the resulting scenery is nothing short of amazing.
In summer in Japan it gets very hot and humid. It's also a very busy high season for Japan, so you'll be fighting crowds and you'll pay more for accommodations. Try to avoid traveling in July and August.
In winter, December to February, there will be less tourists so the prices are lower and it's easier to get in to top attractions. Japan can also be very beautiful in the snow.
Getting to Japan
Many top airlines have direct flights into Japan. Top Japan airlines include ANA and Japan Airlines, but you can fly to Japan with most U.S. airlines that fly internationally, like United and American.
Something to consider, which will help maximize your time in the country, is to fly into one city and out of another, such as flying into Tokyo and out of Osaka.
Doing this will save time and money. Once you arrive at the airport (Tokyo, Osaka, Kyoto, and other major airports) there is a convenient train that takes you into the city center.
In Tokyo, that train is called the JR Narita Express. A one-way journey takes about an hour and costs approx. 3000 yen. You can use the Japan Rail Pass for this train.
In Osaka, rapid trains take you from the airport to Tennoji Station within 50 minutes for appox. 1060 yen, and to Osaka Station within 70 minutes for approx. 1190 yen.
In Kyoto, the Limited Express Haruka train will take you to Osaka airport in about 75 minutes.
Tipping in Japan
If you're from the United States, Canada, or another country where tipping is customary, you should be aware that tipping in Japan is not customary.
If you do try to tip, in a restaurant or a hotel for instance, it might even be refused or considered rude. To avoid awkwardness, follow the Japanese custom and do not tip.
Top Japan Destinations
There are many unique and interesting places to visit in Japan. Of course it's not possible to visit them all in just seven days, so this itinerary covers the top three places to visit.
If you have a bit more time, you can include more top Japan destinations in your itinerary. Each has its own special things to see and do. A few that we particular love are:
Hakone
Kamakura
Hiroshima
Nara
Fukuoka
Nagasaki
Nozawa
Okinawa
Hokkaido
If you're not keen to travel on your own, there are many tour agencies that provide tours to these cities. However, it is very easy to travel around Japan via high-speed Shinkansen bullet train, so organizing your own trip isn't out of the question.
Top Things to Do in Japan
There are so many incredibly unique things to do in Japan… that can only be done in Japan. These are the things you should focus on while you're there, to soak up as much of the culture as possible.
Seeing the temples in Kyoto, including the famous orange gates of Fushimi Inari Shrine and Kinkaku-ji Temple (Golden Temple).
Staying the night in a traditional Japanese inn, or ryokan.
Soaking in a communal onsen (traditional hot springs). Hakone is known for its many onsens and its fantastic views of Mount Fuji. Also try Nozawa onsens.
Exploring the Tsukiji Fish Market in Tokyo.
Eating sushi, ramen, gyoza and many other delicious things in Tokyo.
Touring Hiroshima's Peace Memorial Park & Museum.
Trying real Kobe beef in Kobe.
Seeing the cherry blossoms.
Trying Japanese sake at a brewery.
Walking through the Arashiyama Bamboo Forest.
Catching a glimpse of Mount Fuji.
Visit the Jigokudani Snow Monkey Park in Nagano.
Feeding the deer at Nara Park.
Hiking to the Great Buddha of Kamakura.
Try izakayas (Japanese taverns) – a truly local experience. (Pro Tip: If you want to enjoy Japanese hidden Izakaya food and drinks, Magical Trip will help you navigate through their favorite izakaya bars on Tokyo Bar Hopping Night Tour with an awesome local guide.
How to Get Around in Japan
The best way to travel around Japan in by train. You'll want to purchase a 7-day Japan Rail Pass. The pass allows you to travel on all JR trains throughout Japan, including the high-speed Shinkansen bullet trains, for either 7, 14 or 21 consecutive days.
It's the most economical and worry-free way to travel, if you'll be visiting multiple destinations, as this itinerary suggests.
Travel in Japan is not cheap and the cost of buying individual tickets will far exceed the cost of the Japan Rail Pass. Just remember, it's best/easiest to purchase the pass before entering the country. You'll need to do this in advance so it has time to be delivered to you.
Read our guide on where to buy a Japan Rail Pass and to see if it's worth it for your trip.
When planning your Japan itinerary, you'll need to be sure to leave plenty of time between destinations for travel. The trains in Japan are fast, but travel still eats up a lot of time.
Keep in mind the distance between each destination when making your itinerary; for instance, the train from Tokyo to Kyoto takes 3 hours, 15 minutes. You'll also need to factor in the time it takes to get to the train station, get on the train, etc.
The good news is that as long as there is a train linking each of your chosen cities, you'll be able to easily travel around the country.
How to Plan a Trip
Option 1: Go on a Guided Japan Tour
Sometimes it's easier to go on a guided tour of Japan rather than plan your own trip. Guided tours are a great way to experience a country you're not completely comfortable in. Also the language barrier in Japan can be quite daunting.
Japan & More 8-Day Intro to Japan Tour (Fully-Escorted)
Japan and More offers a fully escorted 8-day Intro to Japan tour that takes you to Tokyo, Osaka, Kyoto. They also have longer trip itineraries: For more information, check out Japan and More's website. You'll get $100 off the cost of your tour by using our coupon code.
Japan and More is run by Japan travel specialists, Becki and Shawn, who have over 20 years of experience living, working, and traveling in Japan. They know where to go, what to see, and how to get there.
The reason we recommend Japan and More is because they are Americans who know Japan really well, understand the culture, and speak the language. They take care of every detail for you, from planning straight on to answering all your questions.
These tours book up fast because spaces are limited. They keep group sizes small to make sure everyone gets individual attention. So it's best to secure your place as soon as possible.
Not sure? Read this review by someone who's taken a trip with Japan & More.
Use coupon code: SAJN for $100 off
Option 2: Plan Your Own Self-Guided Trip
If you're a frequent traveler, you'll have no problem planning your own Japan travel itinerary and getting around on your own. Sure, there is often a language barrier to deal with, but it's nothing a savvy traveler can't handle.
If you'd like to put together your own self-guided trip, we've got a 7-day itinerary that ticks all the boxes you're probably looking to do with a week in Japan. It includes Tokyo, Hakone/Mt. Fuji, Kyoto and Osaka.
Option 3: Get Planning Help From a Local
Want help planning?
Want to plan your own Japan trip, but need a bit of help?
ViaHero
helps travelers plan independent trips in Japan. A local expert will help you plan your perfect trip and it's very reasonably priced! You can even use our coupon code
SAVOREDJAPAN
for a 5% discount at checkout.
Quick. Check these necessities off your prep list!
How to Spend One Week in Japan
Day 1-2: Tokyo
What To Do in Tokyo
While you could easily spend 7 or more days just in Tokyo, you'll have to do the abbreviated version in order to see more of the country.
We recommend following this 3-day Tokyo itinerary. You can mix and match what you do, to suit your interests.
Top things to see in Tokyo include:
Tsukiji Outer Market (read more about it here)
Akasuka
Shibuya Crossing at Shibuya Station
Meiji Jingu Shrine
The Imperial Palace East Gardens
Senso-ji, Tokyo's oldest Buddhist temple
We also recommend participating in a tea ceremony, going on an Izakaya food tour, and taking a cooking class.
You'll definitely want to indulge in some ramen, which can be found in abundance at Tokyo Station Ramen Street.
How to Get to Tokyo
Tokyo has two airports – Narita Airport and Haneda Airport. Narita is for international flights and Haneda is for domestic flights and a few international flights.
The JR Narita Express train is the fastest option for getting to the city center. It goes to JR Shinjuku Station, JR Tokyo Station, JR Ikebukuro Station, JR Shinagawa and JR Yokohama Station. Follow the signs in the terminal to the train.
If you have a Japan Rail Pass, you can use it for this train. If you don't, you can purchase a ticket for around 3310 yen. The journeys is about 50 minutes to get to Tokyo station.
From there, you can buy another ticket to take one of the inner city lines to your hotel.
The Airport Limousine Bus is another option, and probably the most convenient. The ticket desk is straight ahead as you leave the arrivals area. The bus stops are just outside the terminal building.
You can go to Tokyo Station, Shinjuku Station, Disneyland and major hotels, and they leave every fifteen minutes. A ticket costs 3000 yen, and the journey is 1.5 hours.
Once you arrive, you'll want to use the HyperDia app to figure out your train travel within Tokyo. It displays detailed timetable and compares routes and prices. It's available for both iphone and android.
Where to Stay in Tokyo
There are so many great places to stay throughout the city. Check out our complete guide with our recommendations. We've given 9 great places throughout the city.
If I had to choose one place, I would recommend the The Strings by Intercontinental Tokyo. It's a really large hotel with nice rooms, located in Shinagawa, which is really close to shopping, eating and transportation.
⇒ Read reviews on Trip Advisor.
Find a Hotel in Tokyo
Best Tours to Book in Tokyo
Whenever I'm planning my own trip, I go to Viator and see what type of tours I can book to add to my itinerary. You can do all of these things on your own, but it's always better with a local guide.
If you have extra time:
Day 3: Hakone
What to Do in Hakone
The major reason people come to this area is for Mt. Fuji and Lake Ashi, two very beautiful natural highlights of the area. Hakone is also famous for its traditional hot springs (onsen) and Ryokan.
This is the place to go if you want to experience these hot baths. The onsens are separated by gender and are a "no bathing suit" style traditional bath. Here are a few things you'll want to do in Hakone:
Take the cable car to see Mt. Fuji
Go hiking
Hakone open-air museum
Hakone Yumoto hot springs
Owakudani – an active volcano
Lake Ashi
How to Get To Hakone
Hakone and Mt. Fuji are very close together, and they are on the way from Tokyo to Kyoto, so it's a stop that most travelers make.
If you have a Japan Rail Pass, hop on the Shinkansen – on the Tokaido line – from Tokyo Station or Shinagawa Station to Odawara. Be sure to check the stops on the train you're getting on to make sure they stop in Odawara.
If you're not using a rail pass, the quickest direct route to Hakone from Tokyo is on the Odakyu Electric Railway Romancecar. You will depart from Shinjuku Station and arrive at Hakone-Yumoto Station in 1.5 hours.
A ticket costs 2,080 yen, including the limited express surcharge. Be sure you only get on the romancecars, as the others require a transfer.
If you're going to be using transportation in and around Hakone for at least 2 days, the Hakone Freepass is a good idea. You buy it at Shinjuku for the train ride, and it also can be used on the Hakone Tozan Line trains, the Hakone Tozan Cable Car, the Hakone Tozan Ropeway, and buses. It's valid for two days and costs 5,140 yen for adults and 1,500 yen for children.
Where to Stay in Hakone
Hyatt Regency Hakone Resort and Spa is within walking distance of the cable car that takes you toward Mt. Fuji. The hotel has very nice, classy rooms, with great views.
⇒ Read reviews on Trip Advisor.
We also recommend Hakone Mount View for a traditional Japanese ryokan experience with nice accommodations and good food. They have a rare volcanic hot spring called Nigori-yu – a fun and unique experience, especially for couples.
⇒ Read reviews on Trip Advisor.
Tours to Book in Hakone
Day 4: Kyoto
How to Get To Kyoto
You will leave from Odawara Station and continue on the Tokaido-Sanyo Shinkansen line to Kyoto Station. This is covered by the Japan Rail Pass. It takes about 3:15 to get there.
The best way to get around Kyoto is by using public transportation, You can get a Icoca card, which is accepted on most trains and buses around the city.
If you're going to be traveling around a lot in a day, consider getting a 1-day pass that will save you money. Most tourists won't travel around enough to make this worth it, however.
Where to Stay in Kyoto
We recommend the Hyatt Regency, because it has a reliable standard for Western accommodations, however it's not as close to the main sights as we'd like to be.
We found it more convenient to stay near Kyoto Station, since everywhere we visited we needed to go in and out of there. Our preferred hotel is the Hotel Granvia Kyoto.
What to See in Kyoto
Kyoto is known for its temples, Kaiseki cuisine, and even tofu, so this is an excellent place to spend a few days immersed in a fascinating culture.
You'll want to see the temples of Kyoto, including the Fushimi Inari Shrine and Golden Temple, visit Nishiki Market, see the geishas walking around the city center, and eat a wonderful meal.
Another way to experience the cuisine is to take a cooking class. AirKitchen matches you with dozens of locals who will show you the ins and outs of Japanese cooking in their own kitchen.
Here's a 3-day Kyoto itinerary that will get you to all the major sights in the city. If you have more time to spend, expand your trip with these day trips from Kyoto.
Tours to Book in Kyoto
Day 5: Kyoto
If you're happy to keep hanging out in Kyoto, you can spend the full day there following our 3-day itinerary.
Another option is to take a JR train to Nara Park to feed the roaming deer, see the world's largest bronze Buddha statue, and one of the tallest pagodas in Japan. You can easily spend a full day in the Nara area, or split the time between the Kyoto and Nara.
In the evening, take the JR train onward to Osaka, so you can get an early start in Osaka the next morning.
Day 6: Osaka
What to Do in Osaka
Osaka is a lively port city packed with interesting architecture, an incredible street food scene, buzzing nightlife, and cherry-blossom trees that bring color to the city in the spring.
We have a 2-day Osaka itinerary that you'll want to follow to be sure you see it all. Here are some top sights to see in Osaka:
Osaka Castle and Park
Shopping in Shinsaibashi
Osaka Aquarium
Tempozan Ferris Wheel
Omeda Sky Building
Universal Studios Osaka
Shinsekai shopping area
Be sure to visit Dotonbori Street to try all the Japanese specialties, like okonomiyaki and takoyaki. It's best after 8pm, when the street gets packed with people and becomes exciting.
If you have time, also visit the food-focused Kuromon Ichiba Market.
How to Get To Osaka
There are many routes you can take on the train to get from Kyoto to Osaka. Take a look at this article for more guidance on your particular situation.
If you have a JR pass, you'll want to take the super fast Shinkansen train from Kyoto Station to Shin-Osaka. It takes just 12 minutes. If you don't have a JR Pass, you can take the Special Rapid Service on the JR Kyoto Line to Shin-Osaka for a third of the price in 23 minutes.
Since it doesn't take long to make this transfer, we recommend doing the transfer in the evening and staying overnight in Osaka, so you can get an early start on your sightseeing in Osaka.
Where to Stay in Osaka
One of my favorite hotels is the Osaka Marriott Miyako Hotel. It is conveniently located for transportation, so you can easily get around to the top sights in Osaka and beyond. It's got an insane view and really comfortable rooms.
⇒ Read reviews of the Osaka Marriott on Trip Advisor.
Tours to Book in Osaka
SIDE NOTE
You may have to fly or take the train back to Tokyo on your 7th day in order to fly back home, but if you have one more day to spend, we recommend taking the 30-minute train ride to Kobe.
Day 7: Kobe
How to Get To Kobe
From Osaka-Umeda stations, take the Hanshin or Kobe line to Kobe-Sannomiya station. It takes anywhere from 30 minutes to an hour, depending on the train type.
The city of Kobe is rather large and there are a few things to see. You can visit the Kobe Harborland for shopping, restaurants and bars. We spent our day in Kobe having a really amazing lunch at a Kobe beef restaurant, which was very much worth it.
Then we transferred to Kobe's Nada district where you find all the sake breweries. Many of the breweries offer tours and tastings and they are all reachable by train and on foot. See this post for information how how to visit the breweries.
Unfortunately, this is the end of your trip. You can fly out or take the train back to Tokyo from Osaka or Kobe. It will take around 5 hours total time to get back to Tokyo, so be sure to plan that into your itinerary.
CONCLUSION
There are many ways to experience and enjoy your Japan vacation. Building your own itinerary is the only way to ensure you see and do the things you've always wanted to do in Japan.
Rest assured that this 7-day Japan itinerary will take you to some of the top places to visit in Japan, and will prepare you for a second visit.
Like this post? Why not save it to Pinterest?
FOLLOW US on Pinterest, Instagram, Facebook for more great travel inspiration and tips.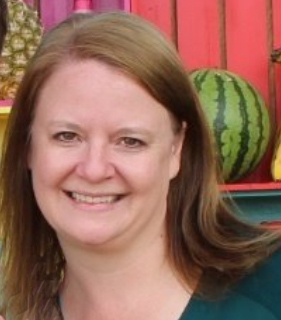 Laura Lynch, creator and writer of Savored Journeys, is an avid world traveler, certified wine expert, and international food specialist. She has written about travel and food for over 20 years and has visited over 75 countries. Her work has been published in numerous guidebooks, websites, and magazines.