Japanese Gyoza is a dish we fell in love with while traveling in Japan. We've had plenty of gyoza or pot stickers before traveling to Japan, but we learned a much greater appreciation for the art of handmaking gyoza after watching it being made at some of the best gyoza restaurants in Japan.
I can still remember clearly sitting at the bar at Harajuku Gyozaro in Tokyo watching the incredibly talented chefs go through the steps for making perfectly crispy and chewy gyoza. Keep reading to learn more about this amazing experience.
» You might like these 10 Popular Japanese Drinks You Must Try.
» Learn more about traveling in Japan and see our suggested one-week itinerary. If you'd like to recreate our Tokyo foodie trek, you can do it with our 3-day foodie Tokyo itinerary.
Japanese Gyoza (Pan-Fried Dumplings)
Japan is full of wonderful cuisine that you may not have tried before, like Osaka's favorite dish Okonomiyaki, or takoyaki, shabu shabu, yakisoba, Kobe beef and so many others. But we always come back to one ultimate favorite thing to eat in Japan, and at home, and that's gyoza.
They aren't the prettiest food you've ever seen, but darn are they good! Below is a plate of gyoza from Harajuku Gyozaro in Tokyo, where the gyoza are celebrated as near perfection.
At Gyozara, we sat at the bar that surrounds the kitchen, and we watched them make their famous gyoza for almost an hour. Making Japanese gyoza is an art, just like all other Japanese cooking.
The chef spends many years perfecting his craft, and the process is always the same, over and over again, to produce the best possible product.
Watching the technique they use helped us learn what we need to do at home when we make gyoza ourselves at home.
They have a special grill that first pumps water into the pan to steam the gyoza. The steaming cooks the wrapper and gives it the perfect amount of chew.
Once the water is cooked off, the gyoza begin to fry on the bottom, creating a crispy crust on one side only. That is the key to fantastic gyoza. Chewy on the top, crispy on the bottom.
⇒ Check out our shortcut guide to Tokyo to make planning a trip there easier.
How to Make Gyoza at Home
We don't have the fancy equipment they have, but we can replicate it pretty well at home. A frying pan with a lid is all you really need to cook the gyoza.
Stuffing the gyoza is the time consuming part, but after you make a few and learn the technique, you'll get faster at it. We like to make a large batch and freeze half of them for later, since we're putting in the effort.
But you don't have to make a bunch of them for it to be worth it. Even just making a dozen or two is relatively quick and easy. And they are so much better homemade than store bought.
Step One: Make the Filling
For the filling, you'll need the following ingredients:
Cabbage
Pork (or chicken) or make them vegetarian, if you want
Ginger
Garlic
Salt & Pepper
One of the most important steps is getting some of the water content out of the cabbage so it doesn't make the filling soggy. To do this, sprinkle 1/2 teaspoon of salt on the finely chopped cabbage and put it in the microwave for 30 seconds.
Rinse the cabbage to get rid of the excess salt, then put the cabbage in a cheesecloth or thin dishtowel and ring as much water out as you can. This extra step isn't absolutely necessary, if you don't have time, but it does make the gyoza firmer.
Put the ground pork in a medium mixing bowl. Add the garlic, ginger, remaining salt, and pepper. Mix well to combine. Add the cabbage to the pork mixture and stir it all together.
Step Two: Wrap the Gyoza
We use store-bought gyoza wrappers, or dumpling wrappers. You can find them sometimes in a large grocery store, but you might need to visit a Japanese specialty store to find them.
Mind that there is a big difference between wonton wrappers and gyoza wrappers. Gyoza wrappers are round and the dough is different. If you try to use wonton wrappers, you might end up very disappointed. They don't fry the same way and the texture is quite different.
You could try to make your own dough, but it would definitely add to the difficulty of this recipe. Plus, you'll often find that the restaurants in Japan also use pre-made dumpling wrappers.
If you'd like to try your hand at making the gyoza wrappers, here's a great YouTube video to walk you through the process.
To wrap the gyoza:
Put a single wrapper in the palm of your hand and spoon some filling into the center. Don't overfill it, or you won't be able to close the wrapper around it. Judge the right amount by how easy it is to get it closed. You can always remove some, if necessary.
Use one finger to apply a small amount of water along the entire seam of the wrapper.
Close the wrapper around the filling in a half-moon shape, and pinch the very middle between your fingers.
Pinch the top layer of the wrapper, to the left of your thumb and fold it into the center. Do it one more time to make a fan shape facing toward the center. Then do the same on the right side.
Press the entire seam down to make sure it's secure.
If you're looking for more info on how to form the pleat on Japanese gyoza, check out these detailed instructions on Serious Eats. They don't have to be perfect, as long as they stay together at the seams. So don't worry too much if yours don't look great. They'll still taste great!
Step Three: Cook the Gyoza
Once all of your gyozas are wrapped, you can begin to cook them.
Heat a little bit of cooking oil (peanut or vegetable) in the bottom of the pan over medium high heat. Add as many gyoza as you want as long as they fit in one layer.
Fry them for about 3 minutes to get a nice seared crust on the bottom.
Then add about 1/4 cup of water and place the lid on top of the pan.
Steam them for about 3 minutes, then remove the lid and allow all of the liquid to evaporate.
Cook an additional 2 minutes after all the water is gone to recrisp up the bottom.
This process makes perfectly fried gyoza that are chewy on top, crispy on bottom.
While the gyoza are cooking, you shouldn't move them around in the pan or turn them over at all. They should only be cooked on one side. This is so the bottom becomes crispy and the rest of the gyoza stays steamed.
They won't stay crispy and warm very long, so it's best to eat them immediately. Serve them with a Ponzu sauce or mixture of rice wine vinegar and low sodium soy sauce.
Straight out of the pan, with their crisped bottoms and chewy tops, these homemade gyoza will definitely satisfy your craving for authentic Japanese food, made in your very own kitchen.
Can I Freeze Gyoza?
Yes, you can freeze gyoza. If you've made extra gyoza that you didn't cook, you can frozen them for up to 2 months in an airtight or vacuum-sealed bag.
It's always best to freeze the gyoza before cooking them. This will enable you to remove the gyoza from the freezer and cook them according to the instructions above (adding just a few extra minutes to the process to account for them being frozen).
If you've got left over cooked gyoza, you can still freeze them, but they won't reheat quite as well the second time.
Pairing Gyoza with Beer
When looking for a drink pairing for gyoza, do as the Japanese do and drink a cold beer, like Sapporo or Asahi. It's a great pairing for gyoza because it's light and refreshing.
Often gyoza are served as an appetizer. If you're serving it at a dinner party as an appetizer, a small glass of beer will go very nicely. To stay authentic, stick with a Japanese beer, which are readily available at most grocery stores, or specialty beer stores, even in the United States.
Other Recipes You Might Like
Like this post? We'd love it if you would share it with your friends on your social networks! You can share it easily by clicking the share links at the side of the screen. If you'd like to see more, join us on Facebook, Twitter, and Pinterest.
Yield:

24 gyoza
Japanese Gyoza Recipe
Delicious handmade gyoza is stuffed with cabbage and pork and fried to perfection.
Ingredients
1 package gyoza wrappers
1 tablespoon peanut or vegetable oil
1/2 lb ground pork
1 cup cabbage, finely chopped
1/2 teaspoon minced fresh garlic
1/2 teaspoon minced fresh ginger
3/4 teaspoon salt
1/4 teaspoon pepper
1/4 cup water
For the dipping sauce
Instructions
Finely chop the cabbage and put it in microwave safe bowl. Sprinkle with 1/2 tsp salt. Put it in the microwave for 30 seconds. Rinse the excess salt off the cabbage and put it in a cheesecloth or thin dishtowel and ring as much water out as you can.
Put the ground pork in a medium mixing bowl. Add the garlic, ginger, remaining salt, and pepper. Mix well to combine. Add the cabbage to the pork mixture and stir it all together.
Place a single gyoza wrapper in the palm of your hand. Spoon about 1 teaspoon of the mixture into the wrapper. Dip a finger in a bowl of water and lightly wet the outer edge of the wrapper. Fold the wrapper in half and pinch it together in the middle.
Pinch the top layer of the wrapper to the left and right of the center and fold in toward the center. Repeat this action one more time, so you have two folds on each side, aiming into the center. Firmly press the layers together to seal them.
Finish wrapping all the gyozas.
Heat a frying pan on medium heat and add the cooking oil. When hot, place the gyozas, flat side down, into the frying pan and cook for 3 minutes, or until a nice golden crust begins to form on the bottom.
Add 1/4 cup water to the pan and put the lid on the pan. Allow to steam cook for 3 minutes.
Remove the lid and allow the water to cook off. Once the water is gone from the pan, allow the gyoza to cook for an additional 2 minutes, to recrisp the bottom.
Remove the gyoza to a plate and serve with dipping sauce.
Notes
Don't move the gyoza around in the pan or flip them over during cooking. Only one side should face down for the entire cooking process.
Nutrition Information:
Yield:
6
Serving Size:
6
Amount Per Serving:
Calories:

214
Total Fat:

13g
Saturated Fat:

4g
Trans Fat:

0g
Unsaturated Fat:

8g
Cholesterol:

43mg
Sodium:

605mg
Carbohydrates:

11g
Fiber:

3g
Sugar:

5g
Protein:

14g
Like this recipe? Pin it for later!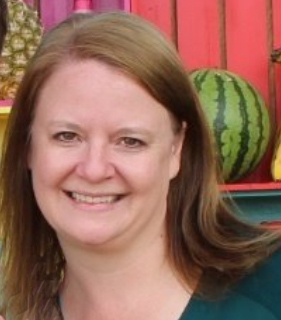 Laura Lynch, creator and writer of Savored Journeys, is an avid world traveler, certified wine expert, and international food specialist. She has written about travel and food for over 20 years and has visited over 75 countries. Her work has been published in numerous guidebooks, websites, and magazines.