If you've been dreaming of a Maldives vacation for a long time, like I had been, but you're not a honeymooner or a celebrity with really deep pockets, then you're in luck. There's finally a resort for those of us who want to sink our toes into the perfect white sand and crystal clear water of this far away paradise, without spending a month's rent for the privilege.
It's called Kandima Maldives. It's a resort that will very much exceed your dreams. It's a resort that's incredibly stylish, with fantastic restaurants, endless mind-blowing views, genuine hospitality, and best of all – a soul.
Welcome to Kandima Maldives
From the second you step foot on Kandima Maldives' private island on the Dhaalu Atoll, you will feel the difference between this resort and other Maldives resorts. Kandima has a personality that quickly becomes apparent, from interactions with the staff and the brochure you receive first thing, containing all the goings on about the resort.
Kandima is committed to doing things a bit differently. They want your vacation to be as exciting and adventurous as you want it to be. They want you to feel relaxed and at ease – all pretention of an elite, ultra-luxury resort aside.
The resort was opened in early 2017 and continues to grow. There are currently 10 restaurants/bars, two main pool areas, and seven levels of accommodations to choose from. The resort offers something for everyone, from couples on their honeymoon, to extended families vacationing together.
As you would expect from us at the point, we look for resorts that have fantastic food options before we decide to book there. Kandima has an impressive 10 restaurants and bars. Four of them are a la carte,
full dining restaurants, two are buffets. They also have 3 bars, a deli and coffee shop.
We tried all of the restaurants while we were at Kandima, except for Smoked (which was closed for a private event). We had our choice between the international buffet, Italian/Mediterranean, Asian, or simple bar food.
It's rare to find a resort where the food is consistently good at every restaurant. People usually find one they like and return to it again and again. But that can get really boring after a few days. Kandima's food choices are varied enough that you really can't get bored. There are so many different dishes. Everything we ate was high-end restaurant quality. Only once we had steak that was a bit overcooked, but the chef immediately offered a redo.
We tried everything from pork belly to pizza. Not only was it well prepared and very tasty, the presentations was good and the service was quick and always with a smile.

We loved that the chefcame out to say hello and ask how we were enjoying our meal.
That shows that they really care about your experience and want you to enjoy the food they made. It was also nice to hear their stories. Akeela, the chef at Azure, is from Sri Lanka, and has been working in the restaurant industry all over the world.
Flavour Restaurant
Flavour (and newly opening Zest) are the two buffet restaurants at Kandima. The buffet was always fully stocked with many flavorful international dishes, for breakfast, lunch and dinner. You could also choose a bottle of wine from their extensive wine menu, or pick out a beer or soda. The dessert case always looked so tempting.
Azure Restaurant
Azure is an open-air restaurant with a laid-back beach vibe during the day and sophisticated, romantic dining at night. The dishes range from pizza to tapas to beautifully presented seafood and steak.
We went for both dinner and lunch, but preferred the lunch menu. The dish in the photo is from the lunch menu.
Sea Dragon & Forbidden Bar
Come at night and you'll be dazzled by the entrance to Sea Dragon. The decor is stunning, especially the dragon murals. The Asian-centric menu is loaded with choices, from Thai noodle dishes to lobster and seafood. Forbidden Bar is where to go for late night drinks and dancing.
Deli
For those times when you really just want to grab a sandwich or a salad, Deli has a selection of gourmet choices. They also have grab and go snacks, drinks, and a full coffee menu. We found it to be a quiet and cool place to hang out midday or to grab a snack.
Breeze
The best place to grab a drink and play some pool is at the open-air Breeze bar. One day, we even caught a cocktail-making class and learned how to make a few proper beach drinks. There's also a bar food menu to order from. Another beach bar – with a swim-up bar – can be found on the other side of the island.
Smoked
We, unfortunately, didn't get to try Smoked restaurant during our visit, because of a private event. I think it would have been my favorite. They serve steaks, fish and more from the open BBQ kitchen and Teppanyaki grill. There are also tables outside and an unbeatable view. The building itself is also a sight to see, all on its own.
There are an incredibly amount of things to do at Kandima. We tried to do as many as we could, but actually ran out of time. Why is it that days seem to stream by at super speed when on vacation?
Of course, you'll want to do a bit of swimming and sun bathing, but when you're done with the sun, you want there to be other things to do. At Kandima, it's easy to figure out how to spend your time. They have a dive shop, called Aquaholics, that can help with everything from snorkel rentals, to scuba diving, jet skiing, swimming with dolphins, etc. You can go snorkeling from the pier, or rent kayaks and paddle boards, or even bicycles to ride around the island.
There is a full spa, esKape Spa, where you can spend a day of complete relaxation, with a massage room, a steam bath and sauna, a hairdresser, nail salon, and even yoga classes. There's also a rather large workout facility, complete with Zumba classes, weights, a resistance pool, and more.

Cooking Classes
One of my favorite activites Kandima offers is cooking classes. Vacation is a great time to learn new skills you don't always have time for. They offer a pizza-making class with the resident pizza expert, Hans. They also offer Indian flavors cooking classes, and a chance to cook up any fish you may have caught on a fishing trip.
Kandima's Pools
Kandima has two pools – the main pool near HQ and another on the far side of the island, near Smoked. Both are impressive infinity pools with incredible views and plenty of space to swim and play without bumping into others. The main pool is the longest in the Maldives at 100 meters. We never saw more than 5 or 6 people, or a family or two in the pool at the same time.
Accommodations at Kandima
There are many different choices for accommodations at Kandima. This is great, because it allows you to choose the level you can afford. They have everything from a beach studio to a honeymoon overwater bungalow with a stuffingly large private pool at the end of the pier, overlooking the lagoon.
We requested an Ocean Pool Villa, but when we arrived our room wasn't yet ready, so they graciously allowed us to rest and refresh in one of the beach studios.
Beach Studio
To be honest, I wasn't expecting much from the studios, but I was actually blown away by how lovely they are. They are quite spacious, with a huge bathroom, a nice patio and just a short distance to the ocean. Each studio has two loungers near the beach for convenient relaxation. There are even some studios that can be attached for larger families.
Beach Villa And pool villa
We didn't get to see one inside, but it was clear that the beach pool villas are perfect for families with small children. Each villa is separated from its neighbor by a row of trees and brush, offering quite a bit of privacy. They come with or without a pool, but all have a jacuzzi in their private garden patio, plus an outdoor shower.
Aqua villa
The Aqua Villas are Kandima's overwater bungalows. They are located on the far end of the island, jutting out over the pristine lagoon. You can select one with or without a jacuzzi on the outdoor deck. They each have a private ladder down into the lagoon, where you can go snorkeling or swimming just outside your room. They are very private and romantic. Perfect for a romantic couples' getaway.
Ocean Pool Villa
The accommodations we stayed in were the Ocean Pool Villas. They are located on the ocean-side of the island and offer almost complete privacy. You can't see or hear your neighbors at all. They each have a private infinity pool that juts out over the water. You can hear the waves washing over the rocks beneath the villa, and when the tide is low, you can see fish, sharks and rays swimming in the shallow water.
There are two ways to reach Kandima Maldives. One is by domestic air transfer, plus speedboat ride. The other is by seaplane. When I was faced with the choice, I opted for the less expensive method – which was to take a 30-minute commercial plane ride from the Male airport to a pier where a Kandima speed boat would then take us the additional 20 minutes to the resort. That didn't sound so bad.
It wasn't until we arrived at 8am, following a 27-hour journey to get from London to Male that I started to question that decision. We didn't factor in that the domestic flight schedule is sporadic and always changing, or that we would have to wait so long for the flight, in a terminal that didn't even offer water for waiting passengers. We didn't arrive at Kandima until 2pm. I'll let you do the math.
I now firmly believe that the extra cost for the seaplane is the only reasonable way to reach Kandima. We flew back via seaplane, and it was incredible. Not only did we get to see all of the atolls passing by out the window, it took only 45 minutes total to reach the Male airport. TAKE THE SEAPLANE. It does cost extra, but it's worth it. To learn the cost, check current prices with the resort.
If you're looking for a resort that isn't pretentious, but is laidback, and still has a luxury feel to it – Kandima is a great choice. It has all the iconic Maldives views, fantastic food, plenty of things to do, incredible service, and most importantly – something different, that other Maldives resorts don't have. Unless you're absolutely expecting white-glove service and pretentious luxury,
you will not be disappointed by Kandima. Just see for yourself.
What do you think? Have you been dreaming of a Maldives vacation? Or have you already been on one that you'd like to tell us about? We'd love to hear your experiences in the Maldives.
To book a Maldives vacation at Kandima, check out their website for all the options. They offer B&B, half and full board, plus all inclusive and premium all inclusive options, so there are many choices to make.
Like this post and want to remember it for later? Why not save it to your Pinterest board?
(Note: We received a discount on our accommodations at Kandima Maldives, for the purposes of review. However, all of the opinions and recommendations we make are always our 100% honest views.)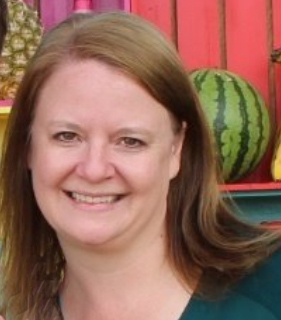 Laura Lynch, creator and writer of Savored Journeys, is an avid world traveler, certified wine expert, and international food specialist. She has written about travel and food for over 20 years and has visited over 75 countries. Her work has been published in numerous guidebooks, websites, and magazines.