While England hasn't always been at the forefront of wine production, it has really been building a reputation for itself over the last 30 or so years.
There are now around 500 vineyards and 130 wineries in England, producing over 5 million bottles of fragrant whites, roses and sparkling wines – and even a few reds.
Kent and Sussex lead the way in England. The cool climate in the south is just right to maintain the acidity needed for sparkling wines, while its south-facing limestone slopes and chalky soils make it ideal wine-growing country. The carbon footprint is also kept low, as fruits are locally harvested and produced.
There's not better way to familiarize yourself with the wines of England than at these delightful Kent and Sussex wineries.
For more great wine regions, see our Discover Wine series, which focuses on regions of the world you can visit for wine tasting.
How to Visit the Wineries in England – Go Alone or Take a Tour?
Probably the best way to experience the wineries in Kent and Sussex is by driving yourself around to the vineyards of your choice. It's not difficult to plan your own trip. We offer lots of help below.
All of these wineries can be reached from London in under 2 hours, if you're coming from the city. If you're flying into Gatwick or Heathrow, you can rent a car and be there in 45 minutes or 2 hours, respectively.
There are a few organized wine tours you can go on, if you'd rather not do the planning and the driving. This Wine Tours of Kent private tour includes a stop at 2 of the wineries mentioned below, plus a pub lunch.
This Sussex Vineyard & Winery Bus Tour by Great British Wine Tours is one of the best small group tours. You'll visit two wineries (leaving from Brighton).
Booking Ahead
If you want to learn more about the grape varieties and the wine-making process, it's best to book in advance and take a guided tour. Tours usually last for about 1.5-2 hours and include a tutored tasting of the wines.
Some vineyards allow you to just pop in without having to book, but you should make sure before you plan, to avoid being turned away.
To make appointments, visit the wineries websites and either book online, or call the winery directly. It's best to do this a month or more in advance, as the spots can fill up fast.
You will likely only be able to visit 2 wineries per day, with a stop for lunch. The routes between each winery are sometimes quite long on narrow roads.
Always make sure you have a designated driver, or the driver keeps aware of how much they're drinking to be safe..
Wineries to Visit in Kent
There are a lot more wineries in Kent than we've included on our list. These are the wineries we've visited and know something about. Consult the map to see where they are, so you can plan your visit accordingly.
Hush Heath Estate, Staplehurst, Kent
This family-run affair right in the heart of the Garden of England boasts over 400 acres of apple orchards, meadows and ancient oak woodlands, all with an impressive micro-climate that presides over 40 acres of vines.
Many of the wines are charmingly named after the children of the family who own Hush Heath, such as Skye's English Chardonnay and Luke's Tree Pure Russet Apple Juice.
The award-winning Balfour Brut Rose is the one to buy for sure. They have both sparkling and still wines, as well as cider.
Tours and tastings:
You don't need a booking to do a self-guided stroll through their beautiful vineyards, apple orchards and ancient oak woodlands. Sign up on their website for an expert-led tour and tasting experience in the winery or a tour tasting and 3-course lunch.
Address: Five Oak Lane, Staplehurst, Tonbridge, Kent TN12 OHT
Barnsole Vineyard
If you're visiting the White Cliffs of Dover and/or Canterbury, you owe it to yourself to stop by Barnsole while you're in the area. It's one of the oldest vineyards in Kent, and a lovely boutique winery to visit with spacious outdoor tables and a close up view of the vineyard.
They produce about 20,000 bottles a year of sparkling, white and red wines, using grape varietals like Chardonnay and Pinot Noir for the sparkling, Bacchus, Huxelrebe and Reichensteiner for the wine and Rondo and Regent for the reds.
Tours and tastings:
You can stop by anytime for a free tasting or to enjoy a glass or bottle or their still or sparkling wine. You can also book a 1-hour tour with the winemaker, which includes a look around the vineyard and a tutored tasting. See details on their website.
Address: Fleming Road, Staple, Canterbury, Kent CT3 1LG
Biddenden Vineyards, Biddenden, Kent
One of the highlights of this pretty Kentish village, Biddenden is Kent's oldest commercial vineyard. Its award-winning wines are cultivated on 23 acres of south-facing slopes with perfect sunny conditions for growing grapes.
Eleven varieties of grape are utilized for red, white, rose and sparkling wines and all are pressed and bottled on site. Take a step back in time as you meet the old cider press but don't be fooled – the bottling line is fully modern and automated so they can always meet demand.
Tours and tastings:
Self-guided with easy marked routes, private guided tours and open for Saturday tours from April to September. Explore the vines and then head into the winery and back into the vineyard shop for tastings.
They also produce an excellent range of ciders and apple juices so don't forget to take home a bottle or two of the local nectar.
Address: Gribble Bridge Lane, Biddenden, Kent TN27 8DF
Chapel Down Winery, Tenterden, Kent
Home to the largest grape press in the UK, this award-winning producer of world-class sparkling and still wines was said to be considered for the wine list at the Royal Wedding of the Duke and Duchess of Cambridge.
They have a large range that includes sparkling wine, still wine, gin, vodka, beer and cider.
Most excitingly, you can take part in the Vine Leasing scheme where you can help to harvest your very own wine!
Tours and tastings:
Currently, wine tours are limited to weekends only. Be sure to book in advance to secure a spot.
Guided tours include a visit to the Chapel Down vineyards and winery, followed by a tutored tasting of sparkling and still wines. The tour takes about 2 hours.
Address: Tenterden Vineyard Park, Small Hythe Road, Tenterden, TN30 7NG
Gusbourne, Appledore, Kent
If you've ever had lunch at Le Gavroche or The Fat Duck and wondered where that fabulous wine has come from, it could well be from this 15th-century Kentish estate just minutes from the coast. Also stocked in Selfridges, Harvey Nichols and Fortnum's, you can sample these excellent wines for yourself in the luxurious tasting room on-site.
Their debut vintages of Gusbourne Brut Reserve 2006 and Gusbourne Blanc de Blancs 2006 were released to critical acclaim, firmly putting them on the UK winemakers list.
Tours and tastings:
Self-guided and hosted tours are available, where you can meet the Gusbourne team and taste some of their award-winning sparkling wines. The tasting room is open to visitors all year round. There's no need to make a reservation to pop in for a tasting. But you do need to book for a tour or for the gourmet picnic lunch.
Address: Kenardington Road, Appledore, Ashford, Kent, TN26 2BE
Oxney Organic Estate, Beckley, Kent
Part of a huge 850-acre organic estate, this award-winning winery and vineyard is just moments from the ancient Cinque Ports town of Rye. Producing a selection of organic still and sparkling wines, they only use their own grapes and have a very low intervention, natural winemaking ethos.
Their still rose won the top trophy at the English and Welsh Wine of the Year Competition in 2016 and they continue to make outstanding contributions to the wine market.
We especially like their English Pinot Noir Rose 2018 with its hints of freshly cut strawberries and redcurrant.
Tours and tastings:
Vineyard, Winery and Tasting Tour from April to end of October – book the Post Tour Picnic Lunch and enjoy a delicious picnic basket filled with organic Sussex produce and, of course, a couple of glasses of plonk.
Address: Hobbs Lane, Beckley, Rye, East Sussex, TN31 6TU
Wineries to Visit in Sussex
There are wineries in both East and West Sussex. If you're going to be driving around the area, you'll find that none of them are too difficult to get to with a car, though it will take at least 30 minutes to get between them (especially between east and west).
Sedlescombe Organic Vineyard, Sedlescombe, East Sussex
Set among 22 acres of land in the glorious Sussex countryside, this organic vineyard is famous for being the home of biodynamic wine and is also England's oldest organic vineyard.
The wine is produced from fruit grown and processed without using any synthetic fertilizers, herbicides or systemic disease control sprays and it is certified under the Demeter accreditation system. All the wines it produces are also suitable for vegetarians and vegans.
Sedlescombe has a beautiful new tasting room, surrounded by vines. There are tables outside where you can sit to enjoy a glass or wine, a tasting, or a cup of tea. They also have some food you can prearrange.
Tours and tastings:
Tours run at 10.30am, 1pm and 3.30pm from Wednesday to Sunday.
There's also a shop where you can choose from the selection of red, white, rose and sparkling wines as well as delicious fruit wines, sweet fruit juices and hearty farmhouse ciders.
Email to arrange a booking, or call 01580 830122. Website
Address: Hawkhurst Road, Cripps Corner, Robertsbridge, East Sussex, TN32 5SA
Carr Taylor Vineyards, Westfield, East Sussex
Distinctively English, Carr Taylor's excellent still and sparkling wines are described as crisp and aromatic with delicate citrus, apples and pear notes. With a claim to fame that they were the first commercial vineyard to produce sparkling wines using the traditional method of second fermentation in the bottle, it's pretty much Champagne without the prestigious name.
Indeed, their Vintage Sparkling Wine won the gold medal at the Concours European des Grand Vins in its first year, beating a whopping 1800 Champagnes and traditional method wines from around the world.
Tours and tastings:
Self-guided tours where you can just turn up and enjoy the scenery – you'll be given a map of the vineyard trail which takes you through the winery and bottling room and an opportunity to taste a few of the Carr Taylor wines.
Guided tutored tours are also brilliant if you want to go with a group of wine-loving chums. Must be booked in advance.
Address: Wheel Lane, Westfield, Hastings, East Sussex, TN35 4SG
Bolney Wine Estate, Bolney, West Sussex
Founded back in 1972 with just 3 acres of vines and one grape variety, Bolney now has ten times the space and 8 varieties of grape, including Chardonnay and Pinot Noir. This family-run business has won numerous awards and their state-of-the-art winery is a fascinating place to visit.
The wine here is excellent, with both sparkling and still red and white options. They also have a huge patio that overlooks the vineyards where you can just sit for a glass of wine and snacks. They stock local cheese, too.
Bolney is one of the closest wineries to London and can be reached within 30 minutes of Gatwick airport.
Tours and tastings:
They have three types of tour – the standard Taster Tour, Sparkling Afternoon Tea Tour and Grand Gourmet Lunch Tour. All include a guided tour of the estate, vineyard and winery as well as a tasting of a selection of the wines produced. Must be booked in advance.
Address: Foxhole Lane, Bolney, Haywards Heath, West Sussex RH17 5NB
Stopham Vineyard & Winery
Stopham Estate Vineyard's was started in 2007 by winemaker Simon Woodhead, who planted 21,000 vines on his six-hectare estate in hte South Downs National Park. They are currently making a Pinot Gris, Pinot Blanc, a Bacchus, and a sparkling wine.
The old farm buildings are surrounded by vineyards and an amazing old tree that towers over everything and a view of the surrounding hills that's spectacular.
One of the great things about this winery, aside from the expertly crafted wine, is the ability to talk directly to the winemaker when you visit. We were given information on this tour that we'd not heard on other tours, due to it being led by the owner/winemaker himself.
Tours and tastings:
Stopham offers a tour with one of the two winemakers that takes you through the vineyard and winery culminating in a wine tasting. Tours take place most Saturdays at 11am and 2pm between April and October. Book a tour on their website. You can also add a lunch at a local pub.
Note that there are no tables or open space to sit at this winery. You can drop in to buy wine, but not to tastings or by the glass.
Address: Pulborough, West Sussex, RH20 1EE
Tinwood Estate
Tinwood is one of the stops you must make if you're intent on finding the best English sparkling wines. They have three sparkling wines: Estate Brut, Blanc de Blancs, and a Rosé. They started planting in 2007 and have grown quite a stellar reputation since then.
You can stop at Tinwood anytime, without a reservation to try these wines by the glass. They have a huge outdoor patio and a sprawling lawn with tables well spread out so you can sit back and relax with a bottle and spend a bit of your afternoon enjoying the view.
Tinwood also has lodges where you can book a luxury stay right in the middle of the vines.
Tours and tastings:
You can sign up for a tour of the vineyard and tutored tasting, which occur daily at 3pm, and Saturdays at 12pm and 3pm. The tours are rather large, but you'll stay properly distanced at tables on the patio. Book online.
The tour includes 3 glasses of sparkling wine and a tour around the estate and takes about 1.5 hours.
Address: Tinwood Estate Ltd, Tinwood Ln, Chichester PO18 0NE
Another great winery that we weren't able to make it to in Sussex is Rathfinny Estates. Be sure to look them up as well. It's located just along the south coast, about 40 minutes drive east of Brighton. Read about the experience at Rathfinny.
Where to Stay in Kent and Sussex
If you are looking for somewhere to stay when you take your next wine tour in Kent and Sussex, have a look at the superb range of self-catering holiday cottages from Bramley & Teal, all within a short driving distance of the wineries and vineyards.
Their selection of Kent holiday cottages will place you among the dusty hop fields and Oast Houses of the region, while the fantastic selection of cozy cottages, farmhouses and contemporary beach houses across Sussex are just the place to stay if you want to be close to both country and coast.
CONCLUSION
With so many great wineries to visit in Kent and Sussex, you can fill an entire week if you want. Not only are the vineyards beautiful, many of the tasting rooms are brand new and a lovely way to spend an afternoon.
Pin it for later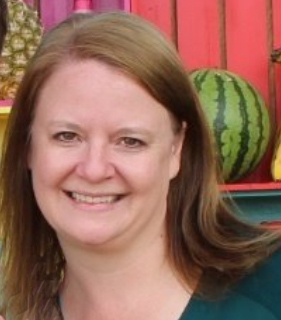 Laura Lynch, creator and writer of Savored Journeys, is an avid world traveler, certified wine expert, and international food specialist. She has written about travel and food for over 20 years and has visited over 75 countries. Her work has been published in numerous guidebooks, websites, and magazines.