Going on safari is one of those once-in-a-lifetime experiences to watch the zebras, elephants, and lions like spectators in a wild environment you could only dream of. It's simply amazing once you get there and find yourself in the back of a safari jeep headed out to the savannah.
However, the planning and the getting there can be like a full-time job until you get it all ironed out. I spent a good month planning our Kenya's Maasai Mara safari, trying to find the best safari, how to get there, and what else to do in Kenya.
Planning and preparing before you go on a Kenya safari will ensure you have a fantastic time and get the most out of your hard-earned vacation. There are dozens of parks to choose from, styles of accommodations, and packing dilemmas you'll need to research, so starting to plan your safari well in advance is the key to a successful trip.
The game viewing experience is excellent in the Masai Mara, which is located very close to Nairobi. It's very well regarded as one of the best places for a safari in Africa and I wholeheartedly agree.
Check out our great Kenya safari guide to begin planning this incredible experience you're about to embark upon. I promise following this guide will make it much easier to get the planning done!
The Perfect Kenya Maasai Mara Safari
Choosing a Kenya Safari Park
Which park you choose depends on what type of experience you're looking for. The best places to see wildlife are at private game reserves and national parks. One thing we learned is that the national park is incredibly vast and expansive, while the private game reserves are more contained, which makes it easier to spot the animals, and also makes it so the guides know the animals better.
Why Choose the Maasai Mara
The Maasai Mara is a large national game reserve in Narok, Kenya, south of Nairobi. It is linked with the Serengeti National Park in Tanzania, both of which are host to the Great Wildabeast Migration that happens every year in July.
Maasai Mara is one of the most famous and important wildlife conservation and wilderness areas in Africa, world-renowned for its exceptional populations of lions, leopards, cheetahs and elephants. It is now considered one of the Seven Natural Wonders of Africa, and it is one of the ten Wonders of the World.
We've been on safari in South Africa and I have to say there's just no comparison with the Masai Mara for the number of animals you will see and how much more captivating the terrain is. The savannah is wide open in Masai Mara, allowing you to spot animals all over the area and get there quickly in the safari vehicle.
The number of animals we saw was unbelievable, but we also got to see the animals groups multiple times and over that span of visits we learned so much more about their habits and behaviors. Rather than just spotting some elephants, we actually got to study their behavior and see how they interacted with the other animals.
Why Choose a Private Game Reserve
Public game reserves and national parks offer a convenient, and often much cheaper, a la carte experience. In a public reserve you can participate in a scheduled game drive with other guests that are lead by the rangers at the park.
In 2006, the Olare Orok Conservancy was formed from land surrounding the Maasai Mara Reserve. The conservancy is managed by a not-for-profit company whose shareholders are the operators.
According to the Conservancy, "Tourism in the Conservancy is limited to a maximum of 94 beds in five light-footprint camps. This equates to a ratio of one game-viewing vehicle for every 2,100 acres, a move that is aimed at maximising the client wilderness experience and minimising the environmental impact of tourism."
The benefits of choosing a camp in the Conservency are:
You're very close to the national reserve, so the animal population is large and all of the Big 5 (with exception of the Rhinos) are in abundance.
It's a smaller area, which makes it easier to find and enjoy the animals, with less vehicles vying for the same view.
It's more exclusive and the camps are small and boutique.
Which Camp Should You Choose?
As you start looking for a safari camp, you'll start to realize how expensive this trip is going to be. Many people work with a safari agent who plans the whole trip for them. The price of the agent, the safari itself, and the transportation can get really expensive. If you're looking to do it in a more economical way, then planning your own safari is the way to go.
As far as which camp to choose – it comes down to how much you want to spend and what type of experience you want. I wanted a luxury experience without the price tag. Don't we all? I decided to plan my own safari so I set out looking for a camp that was both high-end and not overwhelmingly priced.
Believe me, there are plenty of Masai Mara safari lodges that are amazing, but cost as much as a down payment on a house.
Luckily I found the Olare Orok Conservancy. There are five camps here and the one I recommend is Olare Mara Kempinski. This tented camp is right in line with our affordable luxury motto. It's a gorgeous camp with luxury tents, great meals, amazing service, and a prime location.
Olare Mara Kempinski
We chose Olare Mara Kempinski because it is a 5-star luxury tented camp with its own landing strip, it has really good reviews, and it was a very good price.
A classic, but luxury, under-canvas safari experience (ours even had its own plunge pool)
All inclusive includes all meals, drinks (except premium liquor and wine), and game drives
Only twelve tents, a central lounge and dining area, a tented bar, and a shaded swimming pool
Campfire cocktails, sundowners on the plains, twice daily game drives including breakfast on the plains, guided walks, balloon safaris, and horse-riding
The animals roam near the tents for a fully immersive experience (don't worry, the staff will keep you safe at all times)
Price: A 3-day safari costs approximately $3600 for two people – all inclusive (except for flight to Olare)
Comparison: A nearby 5-star resort, Little Governors Camp costs approximately $4200.
Masai mara safari cost is expensive, there's no doubt there. If you go with a safari organizer, you will likely pay $6000-10,000 for a 3-day safari. Masai Mara safari packages often include everything and you don't have to do any of the work, so there's that.
How to Book It
The easiest way to book your stay at Olare Mara Kempinski is on Expedia.com. There's a choice of room between the Deluxe Tent and the Honeymoon Suite. The only difference is that the HS has a small private pool in the corner of the balcony, but (we stayed in this room), it's right next to the hippopotamus in the river, which sounds like it might be fun, but it's not. They are LOUD.
How Many Days?
I would suggest that 3 nights is the perfect amount of time to spend. You'll likely arrive around mid- to late afternoon on the first day, so you'll have an evening game drive. Then you'll have 2 game drives on both of the next two days, then a final game drive on the last morning. That's a total of 6 game drives.
Each game drive lasts about 3 hours. That's 18 hours of driving around the savannah.
Here are the main reasons I suggest just 3 nights:
It's a lot of jostling around in the jeep – the roads are very bumpy
You'll be able to see all the animals you want to see, plus you'll start to learn more about them and see them in everyday situations, like killing / eating prey, crossing rivers, charging etc. After you've seen all this, it's hard to stay motivated. But that's entirely up to you!
After 3 nights of sleeping with the animals nearby (it can get quite noisy), and getting up so early for drives, you will be exhausted.
How Do I Get There?
You will also need to book a flight to get there from Nairobi Wilson airport to Olare Orok Airstrip. We fly on SafariLink, which was the most direct flight. Others we stayed with flew on Kenya Air and had to make multiple stops on the way.
Another airline you can book through is Mombasa Air. And if you don't want to deal with it at all, just contact Kempinski to arrange it for you. We did it ourselves because we found a better time and price than they offered us. For reference, it was $275/pp booked in advance.
Keep in mind that there is a very strict weight limit on these little planes. You will have to pack light (generally under 15kg).
Getting to Wilson Airport
Wilson airport is the smaller regional airport that takes care of flights in and out of the Maasai Mara. Generally, all international flights come in to Nairobi's main airport: Jomo Kenyatta International Airport (NBO).
That means, you'll need to get from NBO to Wilson for your domestic flight. The best way to orchestrate this is to get a ride share (we used Bolt) at the airport and have them take you directly to the location you've been given from Safarilink (or other airline you've chosen).
The drive is about 30 minutes but there can be killer traffic between the two airports, so make sure you've built in enough time to get there. I wouldn't try to do it in under an hour.
Arriving in Olare
The flight to Olare takes about 45 minutes. It's a very small plane with just about 10 seats. Sometimes you have to drop people off on the way, but we were the first stop when we flew. We actually had to circle around once because there were wildebeest on the airstrip!
When you land, someone from Kempinski Olare Mara will be there to get you. And your adventure begins.
What's the Experience Like?
Kempinski was the absolute perfect place to go for a safari. We were very impressed from the second we arrived. They have a private air strip for the Olare Conservancy group of 5 resorts. It's just a 15-minute ride from the camp. So they pick you up in a safari jeep and your first game drive is on the way back to the camp.
Safari Drives
From the very first ride back to the camp, we knew this was going to be a really great experience. There were animals as far as the eye could see on the open horizon. Each day, you have 2 included game drives with your guide. These last for about 3 hours, from 6am to 9am and 4pm to 7pm.
On one of the days, they will offer you to do a full morning drive where you will have a breakfast stop on the savannah, and this will last about 5 hours.
Each game drive is unique in what you'll see. The guides know where to find the animals you want to see, and they communicate with each other to make sure you don't miss a good opportunity. We saw everything we set out to see and more. Our guide, Eric, was incredible. He was very knowledgeable and experienced.
Food
Breakfast, lunch, and dinner are included in the price of your safari. As are drinks, including regular liquors and wines (premium are extra). The meals are served in the main tent and you can either sit with your own group, or combine tables with your safari mates. It's easy to make friends on safari!
We were happy with the food. It was 2-3 courses for every meal and you always had a choice from the menu. We found that it was almost always Indian and Italian. There was no Kenyan food served while we were there, which was a little disappointing. We also had pre-dinner drinks every night.
Tents
The tents are very nice and well appointed. They are very sturdy canvas tents that get locked down with heavy-duty zippers. You do hear the animals roaming around at night. We heard the local lion pride roaming around every night we were there.
It's a bit disconcerting at first, but you get used to it. I didn't feel afraid to be sleeping in the tent. The staff requires you to call for an escort whenever you leave your tent in the dark. They provide security against roaming animals.
Other Experiences
At Kempinski Olare Mara, they will offer you additional experiences. You can book some of these beforehand, but you don't need to.
You can do a bush walk one day where your guide will show you around on foot, introducing you to some of the things you don't typically see from the jeep. It's about a 2-hour walk.
Hot air balloon safari. These take place at the Maasai Mara National Reserve near the town of Talek. The cost is $450 USD/pp. The drive there takes about an hour (very bumpy road) and you'll leave around 4:45 in the morning to get there. The balloon company puts up as many balloons per day as there is demand for, so you'll be with a large group.
We did the balloon ride and really enjoyed it, but we only saw about 4 animals in the park as we were floating over the savannah. That was a bit disappointing. The ride lasts about an hour and afterwards you have breakfast with the whole group on the savannah.
Another possible activity is a Maasai Mara Cultural Visit where you'll visit a nearby village to see how they live and survive. It's very educational, but it's also a bit of a tourist trap, in my opinion. I'm all for supporting the locals, however – so go if you want to.
Be prepared though, because it's $30/pp and at the end they'll walk you all around their crafts market and charge you a LOT of money for the crafts they say are made at the village by hand, but are clearly not.
Best Time to Go on a Maasai Mara Safari
The best time to go on a Maasai Mara safari really depends on what you want to see and do. We chose to go in July because that's when the Great Migration is happening, and there are tons of Wildabeest on the savannah.
Any time from June through October is a pleasant time to be there, weather wise. The temperatures are lower and there are mostly clear skies. However, this time is also the most expensive.
November-December can be a good time to go, though there will be some rain – it's known as the short rainy season. You can expect the skies to be cloudy most of the time and the heat is still high.
January-February is rather hot and dry. You can often find a lot of animals around watering holes this time of year. It's also bird season.
March-May is the long rainy season, especially in April. The weather is still quite hot, but you'll start to see some of the green vegetation coming in, thanks to the rain.
Here's more information to help you decide when to go.
Another Great Experience in Nairobi
While you're in Nairobi, this is a chance to go to the renown Giraffe Manor. I've wanted to go to Giraffe Manor for many many years, so we actually planned our whole safari around this one day at Giraffe Manor. And I have to say, it was absolutely worth it.
Giraffe Manor is an exclusive boutique hotel, owned by The Safari Collection that works together with the Giraffe Center to provide a home to a number of endangered Rothschild's giraffes, and operates a breeding programme to reintroduce breeding pairs back into the wild to secure the future of the subspecies.
When you visit, everything is included. You'll arrive and have afternoon tea with the giraffes, then stay over night and have a wonderful experience with the giraffes for breakfast. It's very much worth the cost of going. You must book at least a year – maybe more – in advance to get a room.
What To Wear on a Safari
Clothing & Accessories
Lightweight fabrics are best. If you're inclined to buy clothing specifically for this trip, look for moisture-wicking and SPF-blocking fabrics. Pack neutral colors that will help you blend into the surroundings and won't heat up. White and black are out! Also, don't wear bright, neon colors that might scare away the animals.
Make sure you pack a hat, sunscreen, bug repellent and sunglasses. You may also wish to bring a pair of binoculars.
As you can imagine, in the early mornings it can be cool and in the afternoons it can be quite hot. Make sure you pack easily to put on and take off layers. A light sweatshirt or shall, a scarf, and a jacket will do just fine.
Pack hard-rubber sole shoes if you'll be going on walking safaris. Regular shoes are appropriate for all other times. Obviously, sandals, open-toed shoes and heels are not appropriate.
Camera Equipment
You won't want to be bogged down with heavy and tedious camera equipment. On safari, you will be packed into the vehicle with everyone else, so leave tri-pods, large camera bags and extraneous lenses back at the hotel and only take what you absolutely will need for that drive. A high megapixel camera with a zoom lens is highly recommended.
Don't overpack. There's no need to pack a lot of extra things that you probably won't need anyway. The only things you really need while on safari are your camera, a good hat, sunscreen, bug repellent and layers.
Here are some of our top recommended things to pack for a South Africa safari:
What to Know Before You Go on Safari
Vaccinations

Get the shots you need at least 6 weeks in advance of your trip. Some shots require multiple doses given over a period of time. Check the CDC website for more information on what shots are required. Malaria pills may also be needed when traveling to specific areas.

Appropriate Expectations

Be prepared for disappointment. You may be extremely excited to see the Big 5 and think that it's a given, but it's not. We spent long hours the first two days of our safari searching for elephants that it seemed we were never going to track down.

We never saw many of the big game cats. Set your expectations appropriately. While the guides will do what they can, it's not always possible to see everything.

Photography

Most people plan to get some great shots of wildlife while on safari. It's important to learn as much as you can about your camera, explore settings that might be useful while on safari, or even take this opportunity to replace your old camera with something befitting the occasion.

Remember that you'll be going on early morning, as well as sunset safaris, so be prepared for those lighting scenarios. Often there isn't a lot of time to snap a prime shot and you're limited by where you're seated in the vehicle. Sometimes a basic point and shoot camera with a great zoom will yield the best results.

Tipping

Tipping guides is expected at most lodges, especially at luxury lodges. The "going rate" is $10 for guides and rangers per person per day, $5 for trackers pp/pd, and $5 pp/pd for the general housekeeping/staff fund.

These estimates are all minimum per person, per day. Give the tip directly to the person at the end of your trip. This exchange often happens following the final game drive. There should be a general tip box in the reception area if you're unable to hand out the tips. Just make sure you specify who they are to go to, if not the general fund.
Conclusion
The Maasai Mara is a wild kingdom full of incredible animals and adventures. It's definitely worth the long flight to get there. If you take the necessary steps while planning a Kenya safari, you'll definitely reap the benefits when you get there.
What are your favorite things to do in Kenya? Have you been on a safari there? Tell us about it in the comments.
Like this post? Why not save it to Pinterest?
FOLLOW US on Pinterest, Instagram, Facebook for more great travel inspiration and tips.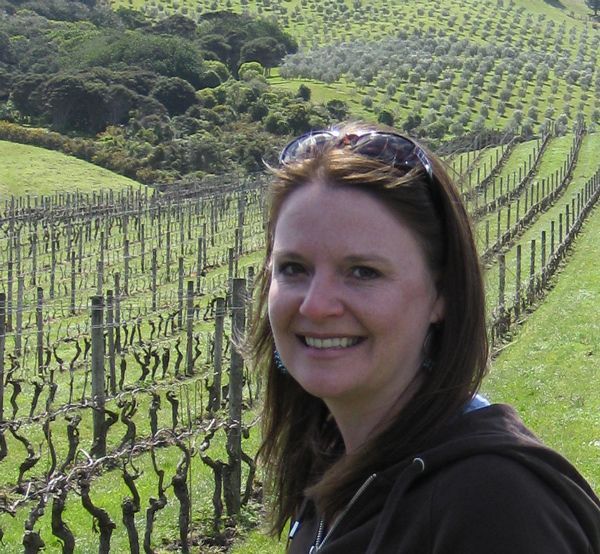 Laura Lynch, creator and writer of Savored Journeys, is an avid world traveler, certified wine expert, and international food specialist. She has written about travel and food for over 20 years and has visited 70+ countries.