If I can manage to pack all of the things both Nick & I need for a 7-day trip into a single lightweight travel backpack, you can bet I'm all over that. Packing light is the first rule of travel in our household. So imagine my delight when I was introduced to the Arcido Akra 35L backpack.
Finding the right travel backpack can be quite daunting, because there are so many options, and with so many different types and duration of trips you're taking, you need this bag to work for all situations. Well, I'm happy to say that the Akra can be used for all situations. It's kind of the perfect all-around travel carry-on backpack.
The company, Arcido, was started in 2015 by two frequent travelers who had outgrown their basic travel gear and wanted to design high-quality backpacks that could solve some of the pain points of travel. If you're a frequent traveler, you can probably list a few of those points right now.
» If you're more of a carry-on luggage type, check out our favorite suitcases.
In 2018, they sent me their smaller backpack, the 28L Saxon, and I completely fell in love with it. It's a great backpack for a shorter trip of about 5-7 days. But I wanted a slightly bigger backpack to take on longer trips, so I tried the 35L Akra. Best decision ever.
Arcido's Akra 35L Backpack
I was pretty excited to try out the Arcido Akra 35L backpack, because it has some really cool features and it's the perfect size for most of my trips.
As a lightweight packer, I don't need a lot of space in a backpack, but I do need to be able to fit in a week's worth of clothing and shoes. The 35L size is perfect for a light packer for 1 week.
It's ultra lightweight, airline-approved carry on size, and I really like the streamlined, sleek look to it. It looks and feels like a really expensive backpack, but it's not outrageously priced, like some lesser-quality backpacks are.
I also really like the design and structure of the backpack. The front flap opens almost all the way so it's easy to get things in and out without a struggle.
It's made with a lightweight, durable and recycled material, lined with a PU coating for extra water resistance. It has thick-padded shoulder straps, a full lining to protect the inside, heavy-duty lockable zippers, and reinforced stitching. What's not to like? Right!
The back panel is very sturdy and padded, as are the straps. Even the top handle is padded. There's not one uncomfortable aspect of this backpack. As a carry-on backpack, the Akra suits just about any need.
It holds 35L. There is one large main compartment that fits a large-size packing cube or 2 mediums and a pair of shoes. There's a a rather large front-panel that opens all the way, with internal organizers for everything else.
There's also a small top zippered pouch that has a soft lining so your phone or sunglasses can be stowed without the possibility of being scratched. I really appreciate the high-quality of materials and craftsmanship that went into this bag. I don't worry about it falling apart or breaking.
Can it Fit in the Overhead Bin?
The last thing anyone wants to do is have to check their carry on backpack, because it's too large. The Arcido Akra bag measures 22" X 14" X 8", which is just under the 45 linear inches most airlines allow. The bag even fits within Ryanair's stringent guidelines.
What about weight? The bag itself weights just 1.3 kg, which is very light. However, if you're wondering how heavy it gets once everything is packed inside, I did weigh the bag with everything in it to see if I'd be allowed through security with it.
Again, most airlines allow up to 10kg or 22lbs. My bag, with all that stuff inside, weighed 20 pounds. So the answer is a rounding YES, it can fit in the overhead bin!
Will It Fit Under the Seat?
The size and rigidity of mine, while fully packed, wasn't flexible enough for under-the-seat storage. I just couldn't wedge it in. But if I hadn't packed it so full, it probably would have fit.
I would say that it will fit under the seat in a row with extra legroom, like the exit row or a premium seat. The problem is the space it needs to be wedged between the seat cushion and the seat back in front of it.
Will It Fit a Laptop?
One major point of contention for me is the struggle to get my laptop out of the inside back pocket of my backpack every time I go through security. The Arcido Akra solves that problem with ease by including a separate, padded and secure laptop compartment at the back that is accessed from a separate top zipper.
In fact, the entire back panel opens up when unzipped. The laptop panel sticks to the back panel and can be accessed easily without unzipping the entire compartment. The panel adjusts to cradle around your exact laptop model, so it won't move around at all.
In the back compartment, there's space to put magazines and books. There's also an organizer pocket where you can store loose items.
Is it Comfortable to Wear?
My second major issue with backpacks is comfort. If you're going to be carrying everything on your back, it better be comfortable. The Akra is an extremely lightweight backpack on its own at 1.3 kg, so you can fill it full without worry about weight.
The good thing is that the material of the backpack is extremely lightweight, so you are really only carrying around the stuff you packed into it, not extra weight from the pack itself, which is a great benefit of this backpack over others.
Does it Come in Other Sizes?
If you like the idea of this backpack, but you'd like a smaller size, they have the 28L Saxon, which is our top pick for small backpacks. It can be used for trips of 3-5 days.
There's also a Faroe 35L, which is in a slightly different style, and weighs just 900 grams!
You can also purchase the backpack with other necessities in a bundle, like packing cubes, a washbag, shoe bags, and a smaller daypack.
The Fine Details
Other things you might want to know about the backpack.
Free Shipping – Free delivery to US, UK, & EU addresses.
5-year warranty – They will exchange any faulty item within 5 years.
30-day returns – Return unused items within 30 days for a exchange or refund. So there's no worries if you're not sure and want to look at it in person before you commit.
Conclusion
It looks and feels like the high-quality bag that it is, but it's a great price for that isn't outrageously expensive like other travel bags are that deliver so much less than the Akra. It's a huge step up from a typical travel backpack and I won't be needing a new one for a long time!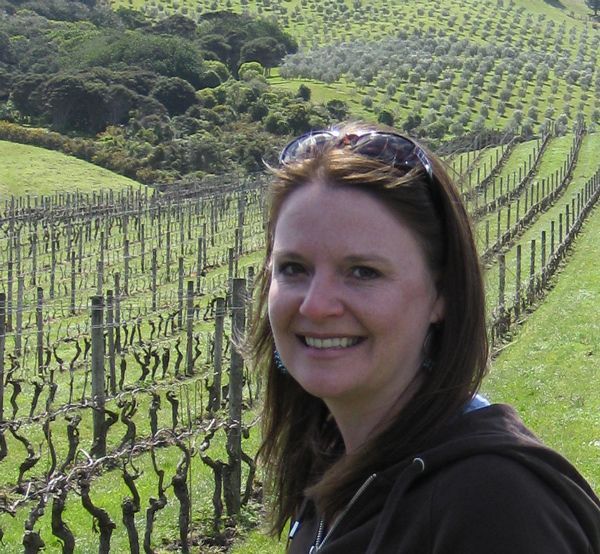 Laura Lynch, creator and writer of Savored Journeys, is an avid world traveler, certified wine expert, and international food specialist. She has written about travel and food for over 20 years and has visited over 75 countries.