If you're only in London for a short time, or you want to take advantage of the close proximity of the top sights, you're in luck, because a one-day walking tour of London is very doable and one of the things we recommend for all first-time visitors to London.
If you only have one day in London, you won't be able to spend hours browsing through museums, enjoying a leisurely lunch, or waiting in an atrociously long line to ride the London Eye, but you can see most of London's top sights without just catching glimpses of things from the top level of the hop-on hop-off bus tour.
Even if you have more than one day, we recommend following this walking guide to see all the top sights in a short time. There are so many more things to see and do in London (like these awesome foodie activities) and you wouldn't want to waste any time!
Looking for more information about London to make your planning easier? Check out these resources:
London's Top Sights for First Timers
For convenience sake, our London walking tour starts at Hyde Park Corner station. If you're coming directly from Heathrow airport, you may be coming into Paddington station and from there you can either walk to Hyde Park or transfer to Hyde Park Corner station. Of course, if you're already in London, you can start right at the first stop, Buckingham Palace.
Note: If starting at Paddington station, be sure to walk through the center of Hyde Park, to catch a glimpse of the Peter Pan Statue and Kensington Gardens.
In order to see as many of the top sights in London in one day, you'll need to be able to walk at least 5 miles, so be prepared with comfortable walking shoes. If you can't/don't wish to walk that far, you can take the tube after the London Eye at Waterloo station to the London Bridge station and shave off nearly two miles.
Keep in mind that you can also reverse this walk and start at the Tower of London instead, which is a great idea if you're visiting London in the summer. The lines at the Tower of London can be pretty bad in the afternoon.
If you have kids along with you, this itinerary might be a bit too much walking for them. You might want to check out these top things to do in London with kids for a few alternate activities.
Map of London Attractions
Here is a Google map with the full walking path of our one-day in London sightseeing walk. As you can see, the entire path takes 1:45 mins of walking, without stopping to take in the sights. It involves a total of 5.2 miles of walking.
For convenience sake, you can download or save this map to use either online or offline on Google maps, in case you'll have a device along. This will ensure you don't get lost and use the most direct path.
STARTING DIRECTIONS: If starting at Hyde Park Corner, walk diagonally along Constitution Hill, through Green Park to Buckingham Palace.
Stop #1  Buckingham Palace 
Buckingham Palace has been the official London home of England's monarchy since 1837. You can't go in (except during a short summer opening), so the best you'll get is a peek from behind the wrought-iron gate. The Changing of the Guard happens at 11:30am every day.
You can tell if the queen is at home based on the flag that flies over the palace. If the red Union Jack flag is flying, she's out. If the Royal Standard flag with yellow, red and blue squares is flying, she's in. The queen splits her time between Buckingham Palace and Windsor Castle, in the town of Windsor. See how easy it is to take a day trip to Windsor from London here.
>>Get your tickets here for a changing of the guard walking tour.
Directions to Stop 2: Walk .8 miles east along Bird Cage Walk toward the Thames River. Turn right on Storey's Gate.
Stop #2 Westminster Abbey 
One of London's most recognizable icons is the 700-year-old Westminster Abbey, where England's kings and queens have been coronated since 1066. There have been 16 royal weddings held at the church since 1100, most recently the wedding of Prince William and Kate.
The church is no longer classified as a cathedral, but it is still open for worship, thus visitors are only allowed from 9:30am, Monday-Saturday. If you wish to go in, there's a £20 entrance fee and reservations should be made online in advance.
Directions to Stop 3: Walk back up Storey's Gate and turn right on Great George St.
Stop #3 Houses of Parliament (Palace of Westminster) & Big Ben
The Houses of Parliament and its iconic clocktower, Big Ben, stand out among the London landscape. Big Ben is the name given to the Great Clock atop Elizabeth Tower at the north end of the palace. You don't have to be content with just taking pictures of the intricate Gothic architecture from the outside, you can get tickets for a tour of Westminster and Big Ben.
BOOK HERE. The tour of Westminster is a 90-minute tour through the House of Lords and House of Commons.
Directions: Walk .2 miles across Westminster bridge and turn left along the waterfront path.
Stop #4: London Eye
Built for the year 2000 celebration, the London Eye is a giant Ferris wheel that is very popular among visitors. The 30-minute ride soars over the waterfront and offers spectacular views from 135 meters up. It costs roughly £30. Tickets can be bought online for a discount.
If you don't buy tickets ahead of time, you may face a very long wait. I highly recommend purchasing skip the line tickets from Viator. You'll be glad you did when you walk past all those people waiting. BOOK HERE.
Directions to Stop 5: I prefer to take the 1-mile walk east along the Queen's walk (the waterfront), but if it's too far of a walk for you, you can hop on the 381 bus and get off at the Blackfriars Road stop.
Stop #5: Tate Modern
The Tate Modern is a free modern art museum located along the south bank of the Thames in an old World War II power station. It's definitely worth a bit of your time. All of the permanent collections are free to see, but a charge may apply to temporary exhibits, many of which you'll probably find are extremely worth it.
Directions to Stop 6: Continue walking along the waterfront path, which wraps around onto Bank End and Park Street, which leads directly into Borough Market.
Stop #6: Borough Market
Borough Market is a food mecca, packed full of top quality food products to sample and take home. There are dozens of restaurants, cafes, produce vendors, bakeries, meat shops… you get the point. Make sure you go there when you're hungry! 
This place was made especially for people like me who love to experience local food and drink while traveling. I have two thoughts on the best time to visit Borough Market. First, you need to go there when you're hungry, because the food options are very tasty. But you don't want to be there when the crowds are heavy. I prefer to go on a weekday before noon.
⇒ Check out our full guide to Borough Market so you can decide what to eat in advance
If you're got more time to spend in the city, I highly recommend a food tour of Borough Market.
Directions to Stop 7: Walk out of the market at the steps near Southwark Cathedral. Turn left to the London Bridge .
Stop #7: London Bridge
There's really not much to see here – it's a bridge, after all. But you'll walk by it so you might as well know some of the history. The current bridge is one of many that have spanned this part of the Thames River over the years. It opened to traffic in 1973.
What I like most about this bridge is the view of the Tower Bridge. If you want to snap a great picture of London's more scenic bridge, this is a great spot to do it.  If you have time, you can stop off at The London Bridge Experience.
Directions to Stop 8:Walk back toward Borough Market and turn left at the street that goes down into the London Bridge Station. You'll see signs for The Shard. You don't enter the station, you just walk through it
Stop #8: The Shard
Western Europe's tallest building, The Shard houses offices, restaurants and a visitor viewpoint. Tickets for The View From the Shard are sold in timed increments and cost around 25£. This is the only place in town you can see an uninterrupted view of London, almost twice as high as any other building in the city.
The Shard is home to the Shangri-La Hotel and there are 6 restaurants and bars where you enjoy a meal with a view. If you go to the top, you can walk around two levels and even have a Champagne toast at the top.
Directions to Stop 9: Walk under the London Bridge Station to the other side. Take a right on Tooley Street to Hay's Gallery. You can walk through the gallery. There are many places to stop for a bite or a refreshment, if you need it. Once out of Hay's Gallery, turn right and walk along the waterfront.
Stop #9: Tower Bridge
The Tower Bridge was built out of the necessity to have more ways of crossing the Thames when the population of London began to swell. It took nearly 8 years to construct and opened in 1894. You can take great pictures along the walk or stop inside the Tower Bridge to see the view through the glass floors, the engine room, and to learn more about its history.
I just like to walk across it and admire it's beauty and intricacy. A huge restoration project of the bridge took place in 2009. Over 22,000 liters of blue paint were used, but it should last for up to 25 years.
Directions to Stop 10: Walk across the bridge and take the stairs down to the waterfront.
Stop #10: Tower of London
The palace and fortress called the Tower of London is a museum housing hundreds-of-years-old symbols of royalty, blood, and gore. It was once a prison! It's pretty expensive to get in, and takes a good amount of time to walk around and get the most from the experience.
If you plan to go in, you'll want to arrive late in the afternoon, when the crowds have started to die down, which is about when this walking tour will deposit you there, so you'll have the rest of the afternoon to enjoy the museum.
Be sure to book your Tower of London tickets in advance so you're not disappointed when you arrive and can't get tickets. Certain times of the year are extremely busy at the tower.
Of course there are dozens of other great things to do in London besides see the main tourist sites (like join this Secret London Tour with Fun London Tours), but if you only have one day and want to preserve your feet for the rest of your trip, you'll probably want to stop there.
Conclusion
This four-mile walk, with adequate time taken at each stop will take you 5-8 hours to complete. After taking this one-day walking tour of London, I'm sure you'll love the city as much as we do.
For a different perspective, check out this post on 24-hour in London: Five Places You Must Visit. Or if you'd like to try a different walk, try this walk from Trafalgar to Drury Lane.
Tours To Book:
Like this post? Why not save it to Pinterest?
FOLLOW US on Pinterest, Instagram, Facebook for more great travel inspiration and tips.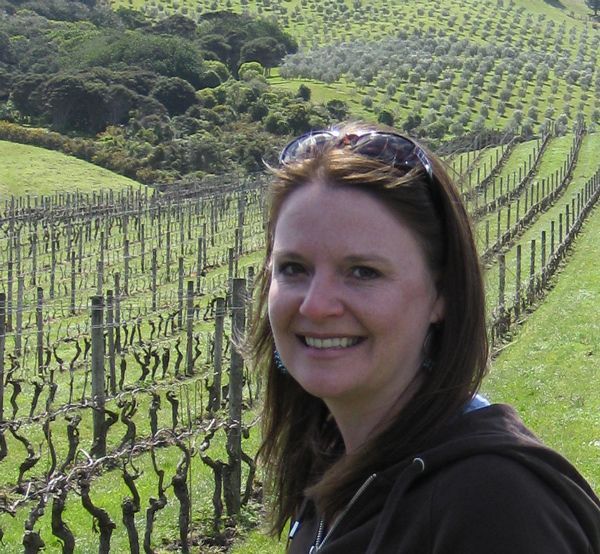 Laura Lynch, creator and writer of Savored Journeys, is an avid world traveler, certified wine expert, and international food specialist. She has written about travel and food for over 20 years and has visited over 75 countries.