Spending 10+ hours on a flight cooped up in a small seat can seem daunting, and it may be the one thing you're dreading about your holiday. It's always been my least favorite part about traveling.
The good news is you can make that long haul flight more comfortable with a bit of travel preparation and careful packing. Whatever you can do to ease the burden of the flight, whether it's to bring more entertainment to keep you occupied, a better neck pillow so you can sleep, or headphones that don't hurt your ears, it's worth it to do a little pre-planning so you will feel more comfortable on the flight.
Below are the top 25 carry-on essentials for long flights to help you pass the time and arrive at your holiday destination in good spirits.
Tip: First time traveling internationally? Be sure to look at the 50 essential things to know before going abroad.
Top 25 Carry On Essentials for Long Flights
Long flights can be utterly tiring and uncomfortable. But these top airplane travel essentials will help you survive the long haul in comfort.
#1 Carry-on Luggage
You're going to need carry-on luggage to hold all your airplane essentials. However, some bags can be hit-or-miss when it comes to quality, and you'll have to keep size restrictions in mind.
The Chester Travels Minima suitcase, with a 38L capacity, is made to last and fit even the smallest overhead compartment. If you prefer a hands-free option, consider one of these convenient carry-on backpacks.
#2 Kindle
You may be a sucker for that comforting feeling of turning the pages of a book while you read, but books can add so much weight to your luggage and take up quite a bit of space in your carry-on. A Kindle, on the other hand, weighs significantly less and allows you to carry your entire reading list in your travel purse. For me, it's an absolute MUST HAVE for long plane rides. The Paperwhite edition is very easy on the eyes and has a built in backlight so you won't have to turn on the annoying overhead light to read.
#3 Noise-Canceling Headphones
Those in-flight headphones don't exactly provide the best comfort or quality. And they certainly won't block out the sound of passengers talking through a night flight, your seat neighbor snoring, or that baby who won't stop crying.
If you really want to shut out all the annoying sounds on the plane so you can relax or even catch a few hours of sleep, some top-quality noise-canceling headphones are an essential travel buddy.
#4 Earplugs
Speaking of noisy seat neighbors, earplugs are one of the top budget-friendly must-haves for long flights. You aren't likely going to want to be wearing large headphones for the entire trip. I will change to ear plugs when I want to sleep, since they're so low-profile and won't affect your ability to lay your head down. This is especially important if you're taking an overnight flight or planning a strategic nap to minimize jet lag. Be sure to pop a few sets of earplugs in your travel purse or carry-on.
#5 Eye mask
We really try to only book overnight flights when needing to do a 10+ hour trip, because then we can sleep through half of it at least. But sometimes it's not during the night and there's artificial and natural light that may hinder your chances of sleep. A comfortable eye mask can make all the difference when trying to get some shuteye. The right eye mask will shut out the light around you so you can sleep more soundly.
#6 Travel Purse
Keeping track of all the necessary documents before and after boarding a plane can be quite a hassle. And losing any of these documents can be an absolute nightmare.
A good travel purse can help keep all your documents (and a few other necessities) organized, safe, and within easy reach.
#7 Travel pillow
Unless you're in business or first class, you're not going to enjoy the luxury of being able to fully recline your seat. This means you'll be catching those z's in a semi-upright position. A travel pillow, especially the type that wraps around your neck, will provide much-needed neck and chin support during your long flight.
#8 Disinfectant Wipes
Getting sick on holiday can put a downer on the fun experiences you'd otherwise get to enjoy. One of the top places where you're susceptible to picking up pesky germs is at the airport and on the plane.
Although airlines regularly clean their spaces, thousands of people regularly touch handles, seats, windowsills, and more. Using disinfectant wipes to wipe common surfaces will help keep yourself safe and the person(s) after you.
#9 Universal Adapter
These are especially important on long, international flights, as you'll likely encounter different types of charging points during layovers and at your final destination. A universal adapter is essential for keeping your laptop and phone charged on long travels.
#10 Laptop Cover
Traveling is stressful enough without the fear of your travel laptop getting damaged when passing through security. A laptop cover will ensure that your treasured machine is protected from bumps and scratches. It will protect it even while packed in your backpack or carry on. The one we recommend comes in many different colors and sizes. It has 6mm of dense memory foam to provide cushion and protection.
#11 Electronics Organizer
Having things well organized can make a major difference in your traveling experience — which is why most people prefer packing cubes.
A handy electronics organizer will not only help you keep your cords untangled, but it'll also keep all your valuable electronics, like memory cards and camera batteries together.
#12 Power Bank
While most airlines now have in-seat USB ports to charge your devices, you may still end up flying on one which doesn't. Above that, you may struggle to find an available charging port during an airport layover. Power banks are ultra handy in such cases.
Most airlines allow power banks with up to 160Wh (About 20000mAh at 5V) to be carried in your carry-on. For safety reasons, your power bank will not be allowed in your main luggage.
#13 Travel blanket
While every airline has a different policy when it comes to providing blankets, most long-haul flights do generally have small blankets for passengers. But, it's unclear how often these get washed.
It's best to bring your own blanket to stay warm and comfortable. There are many travel-friendly blankets that fold up into a compact little "pillow", making it easy to pop in your carry-on or under your arm.
#14 Thick Socks
What better way to settle in and get comfy than to take off your shoes and pop on some cozy socks, right? Flights are usually cold enough as they are, but sitting still in a plane for 10+ hours will definitely make it feel colder.
A thick pair of socks will keep those toes cozy, help you feel more comfortable, and even help you fall asleep.
#15 Sleep Aid
If you (understandably) struggle to fall asleep in airplanes, even with earplugs and all, a natural sleep aid, like Melatonin capsules, may be the extra boost you need. In the U.S., you can get melatonin or a sleep aid like Luna or Unisom over the counter. You can also take Benedryl, which will make you drowsy and aid in sleeping.
One thing I don't really recommend taking is a more powerful sleep aid because you need to be able to wake up if something were to happen with the plane, or if your flight isn't long enough that you can effectively sleep it off.
#16 Cozy Shoes Or Slides
If you do join the cozy sock club, slides are going to be essential for quick and easy trips to the bathroom. The last thing you want is to feel something wet seep into your sock. And if you're not that keen on going shoeless, a good pair of moccasins are your best bet for that same sense of comfort.
#17 Lip Balm & Moisturizer
Soaring at high altitudes with the air conditioning on can really zap the moisture out of your skin — especially on those long flights. Regularly applying moisturizer and lip balm will help seal the moisture in and keep you looking fresh for all your vacation pictures.
Don't have much space? Pop a tube of multipurpose balm, like Aquaphor, in your carry-on.
#18 Reusable Water Bottle
Another handy thing to bring on a plane is a reusable water bottle. Spending multiple hours in a reduced oxygen environment can lead to dehydration. And, although flight attendants are happy to bring you water, an easier way to stay hydrated is to bring a bottle of your own.
You'll have to go through security with your empty bottle. But, once you're through, you can fill up your reusable bottle at one of the water fountains.
#19 Airplane Headphones
An set of your own airplane headphones will allow you to enjoy the entertainment with your favorite pair of headphones rather than having to use the cheapo pair given by the airline. And you'll be able to avoid any situation where the airline tries to charge you for headphones. No way! Have Bluetooth headphones? This nifty adapter has you covered.
#20 Essential Medication
Having your most important medication with you is absolutely essential for any flight. Be sure to pack your asthma pump and any other chronic medication you may need in your carry-on for easy access.
A transparent medication organizer will keep all your medicine together in one compact container and makes it easier to be checked by security.
#21 Toiletries in TSA Approved-Containers
If you'd like to feel clean and fresh when getting off your long-haul flight, a toiletry kit is a must-have. You're only allowed to carry liquids in containers smaller than 3.4-ounces.
A good way to work around this is to purchase a TSA-approved toiletry container pack. This way you can have all your favorites with you to freshen up during your flight.
#22 Toothpaste & Toothbrush
Oral hygiene is important, even high up in the heavens. Be sure to bring a toothbrush and toothpaste along to maintain your pearly whites and arrive with fresh breath.
#23 Change of Clothes & Underwear
Whether your destination has a completely different climate, or you'd like to feel clean once stepping off the plane, a change of clothes is a long plane ride essential.
#24 Compression socks
Spending 10+ hours in a seated position, rarely moving around can lead to your blood circulation significantly slowing down. This can cause blood to pool in your ankles as your body struggles to pump the blood back up to your heart. You can help encourage blood flow and reduce post-flight ankle swelling, by wearing compression socks.
Final Tips on What to Bring on a Long Flight
Long flights can feel extremely constricting and tedious. But, with this comprehensive list of plane travel essentials, you're sure to have a much more comfortable long flight experience. Comfortable travel clothes can also go a long way in making your flight comfortable.
Be sure to have a look at this list of the biggest travel mistakes to avoid, to ensure that your vacation is memorable for all the right reasons.
Like this post? Why not save it to Pinterest?
FOLLOW US on Pinterest, Instagram, Facebook for more great travel inspiration and tips.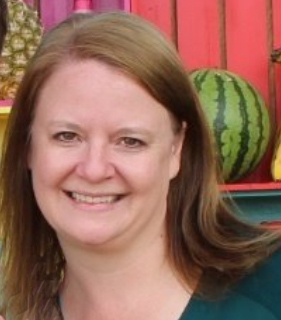 Laura Lynch, creator and writer of Savored Journeys, is an avid world traveler, certified wine expert, and international food specialist. She has written about travel and food for over 20 years and has visited over 75 countries. Her work has been published in numerous guidebooks, websites, and magazines.