There are many beach destinations in Mexico to choose from, but Los Cabos is one of our favorites. As with Cancun, it's sometimes hard to overlook the spring break aspect of Mexico's beach resorts, but I assure you there is a much more civilized aspect of Los Cabos that you don't want to miss.
Los Cabos comprises two distinct areas along the southern tip of the Baha Peninsula: Cabo San Lucas and San Jose del Cabo. Although the two areas are within 20 minutes of each other, they are very different in style and substance. There are many Los Cabos activities to participate in.
Cabo San Lucas is the rowdier, more adventurous one, while San Jose del Cabo is more subdued and cultured. Of course, if you want to be sure to avoid the spring break crowds and craziness that comes along with it, visit another other time but March or April.
No matter where you choose to vacation in Los Cabos, you'll be within close proximity of the many activities that make the area one you really can't miss. Here are our five favorite things to do in Los Cabos.
Be sure to check out our beach packing list to make sure you've got everything you need for your trip to the beach.
Things to Do in Los Cabos, Mexico
Discover the History & Art of San Jose del Cabo
Staying in San Jose del Cabo has its perks. Not only is it quieter and more subdued in this part of Los Cabos, it is where you'll find a lot of Los Cabos' fascinating history and art culture. In the plaza is the San Jose del Cabo Church, one of the top attractions in town. The church and its predecessors have a long history that you can learn about on site.
You probably don't expect to find such a vibrant art culture in a small town like San Jose del Cabo. Some very well-known Mexican artists have their work on display throughout the galleries in town. There's even an art walk that takes place every Thursday from November to June. There are also evening music and dance performances in the plaza in the summer.
Tours You May Enjoy:
Indulge in the Baja Food Scene
You'll find many restaurants and bars in Cabo San Lucas that will satisfy your hunger for authentic Mexican food. We love the many street taco stands that line the streets. A taco crawl is a great way to spend an afternoon.
But there's more to this area than just street food and all-inclusive resort restaurants. A few top chefs have married innovative techniques together with incredible local ingredients to excite the palate. Seafood, caught fresh daily is at the top of the list, and so is El Farallon Restaurant, in The Resort at Pedregal, run by Gustavo Pinet. The views are spectacular. It's definitely a meal you won't soon forget.
For a way more laid-back experience, put your feet in sand and walk along the beach to The Office on the Beach on Playa el Medano. It's a casual hangout, with great food, good cocktails, and a fun atmosphere. Just a note, though – you probably don't want to go there during spring break unless you're really ready to party.
Tours You May Enjoy:
Parasailing & Snorkeling in Cabo
There are many opportunities for watersport activities in Los Cabos. The sea water is warm and perfect for swimming in most places. The sand on the beach isn't always soft to walk on, however. But that shouldn't stop you from enjoying the sea. 
Two of our favorite sea activities are parasailing and snorkeling in the Sea of Cortez. The views are spectacular for parasailing. You'll be able to take in the scenery all along the coast, including Playa del Amor (Lover's Beach) and El Arco.
Parasailing opportunities can be found on Playa el Medano. There are vendors selling tickets for a 10-minute ride. You can book in advance online, or just show up and get a slot (which can be difficult if it's really busy).
Just a short drive away from Cabo San Lucas, you'll find the small cove of Playa Santa Maria. This is a peaceful beach that offers great snorkeling, along with the chance to rent kayaks. If you're lucky, the beach won't be crowded either. Another great option is Playa Empacadora, also known as Cannery Beach.
Another way to enjoy good snorkeling in Los Cabos is to book a snorkeling cruise on one of the many boats leaving from the beach in Cabo San Lucas. We hopped on a water taxi at Playa el Medano (the main beach) that took us out to Lover's Beach for the day, where we joined many other people who had also been dropped off there.
Tours You May Enjoy:
Sample the Local Libations
Los Cabos is home to a number of breweries and distilleries. Make sure you save a little time to visit and taste some of the local beers and spirits. Some distilleries even offer tours of their facilities so you can see how tequila is made.
In Cabo San Lucas, you'll find craft beer at the Baja Brewing Company, which has restaurants in Cabo San Lucas as well as San Jose del Cabo. For tequila, you can try El Fortaleza, which is still owned by the original family. You also can't miss the incredibly popular Cabo Wabo.
During the day, it's not a bad place to grab a drink. At night it becomes a club. There's even wine at the Los Cabos Winery wine bar in Cabo San Lucas.
Must Read: 30 Beach Drinks to Order
Tours You May Enjoy:
Go on a Cruise
Yes, it's a booze cruise. But that doesn't mean it has to be crazy. There are many different type of cruises you can go on, so you can find the one that suits your style. The best cruises depart from the marina in Cabo San Lucas and sail past some of the most iconic views, like Lover's Beach, Pelican Rock, The Arch, and the Sea Lion Colony. The sunsets can be dramatically colorful and exciting to witness.
We prefer sunset booze cruises on a luxury boat, such as the Wine & Jazz sunset sail aboard a luxury 65-foot catamaran, which can be booked online with Cabo San Lucas Tours. We've also gone on dinner cruises, but you really have to be sure what you're getting before you book one. The food can often be very sub par.
Tours You May Enjoy:
Tours to Book:
CONCLUSION
Once you see it for yourself, you'll see why we love these Los Cabos activities, and the beauty that surrounds this area. Have you been to Los Cabos? Tell us your favorite things to do there. Like this post? Why not save it to your Pinterest board!
Like this post? Why not save it to Pinterest?
FOLLOW US on Pinterest, Instagram, Facebook for more great travel inspiration and tips.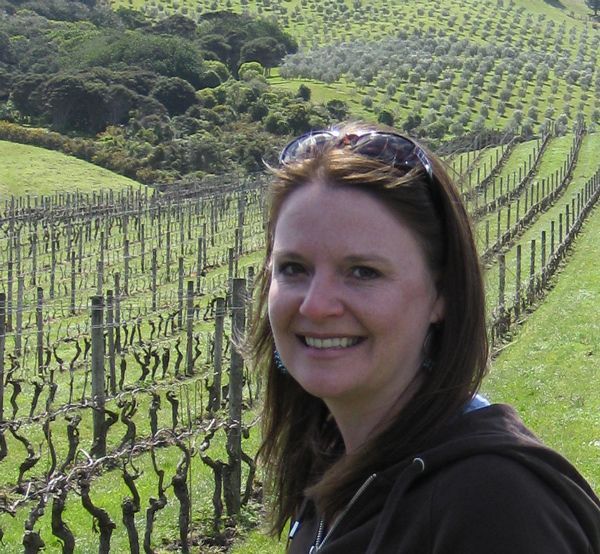 Laura Lynch, creator and writer of Savored Journeys, is an avid world traveler, certified wine expert, and international food specialist. She has written about travel and food for over 20 years and has visited 70+ countries.