Borough Market is one of the oldest and best food markets in London and it should definitely be on your list of must-see places while you're visiting London.
In 2020, Borough Market underwent a pretty major overhaul which transformed some parts of it into an even more exciting labyrinth of places to eat and drink. So get prepared for your visit with our guide to what to eat at Borough Market.
Just be prepared to battle it out with all the other people who had the same idea as you to enjoy lunch at Borough Market, because it can get rather busy!
You will be very pleased by the plethora of food options available at or near the market. It's got some of London's best international food. Along with all the small food purveyors within the market, you'll also find quite a few restaurants, bars and shops surrounding.
There are three sections to the market: Three Crown Square (which contains larger producers and merchants), Green Market (which has small, specialist produce traders), and Borough Market Kitchen (which houses all the street food traders). However, you'll move from one to the other without really realizing it.
Planning your trip to London?
Where to Stay in London:
Best Tours and Experiences in London
» If you're looking for more help planning your trip, here's our guide to traveling in England, our Essential Travel Guide to London, and How to Spend One Day in London.
Borough Market Hours
The market is open every day from 10am to 5pm, except on Saturday when it opens at 8am for the early birds, on Friday it stays open until 6pm, and on Sunday it's only open until 2pm.
The surrounding restaurants all hold different hours to the main part of the market, so there is always something open where you can eat a fantastic meal.
What to Eat at Borough Market
Now, how do you choose what to eat for lunch at Borough Market. You can't get ahead of yourself and just stand in line for the first thing that looks good or you won't make it very far. One thing is guaranteed here: you will run out of stomach space before you run out of places that tempt you.
It's a good idea to be armed with a few important tips.
Walk around first to decide what looks good.
If you see something that makes you salivate, get in line!
Sharing is a great way to try more things.
While we'll mostly be discussing the lunch food options in Borough Market, there are all kinds of other goodies you can buy in the market, like cookies, muffins, cheeses of all kinds, sausage, tea, spices, and fresh produce. Bring a reusable bag to put your great buys in.
If you want to put together a picnic basket of items to take for a picnic along the waterfront, you can easily do it here. So do plan for at least an hour of additional walking around at the market, before or after you've eaten.
When you're ready to walk it all off, check out this post for a one-day walking tour of London's top landmarks.
Best Street Food in Borough Market
In Borough Market, you'll find many different food options. The places in this list can most accurately be defined as street food. There are probably about 15 food stalls in the Borough Market Kitchen area, where you can get Thai, Japanese, Mexican, French, etc.
A few more street food options can be found throughout the market, as well as some really amazing extras like raclette and potatoes, a massive grilled cheese sandwich, and a roast pork sandwich, to name a few.
Kappacasein
I'm starting the list with my favorite food stop in Borough Market. This place is so popular, you'll rarely find it without a line. I promise you it is worth it to stand in that line. Kappacasein sells an amazing plate of potatoes covered in bubbling hot Raclette cheese, with pickles on the side.
The best part is watching the giant wheel of Raclette cheese being melted under the heating lamp. When it starts to get bubbly on top, they slide it off onto the waiting potatoes.
If you don't like potatoes, you can also get a grilled cheese toastie. It's definitely not your ordinary cheese sandwich. They pile it high with shredded cheddar and grill it until the cheese oozes out the sides. This is my favorite plate of food in the market and I head there first thing. It's the stuff of dreams.
Nana Fanny's
Salt beef bagels are a thing in London. A really popular, and very tasty thing. So don't miss an opportunity to try one at Nana Fanny's.
We really like the falafel bowl and falafel wraps at Nana Fanny's. You can choose your fillings for the wrap, or they can make you a bowl without the wrap. It's not all about falafel here though.
Brindisa
While this shop offers all kinds of delicious Spanish products, like Jamon Iberico (which I can never resist) and manchego cheese, it is their famous chorizo roll that really wins over the lunch crowd at Borough Market.
Just outside their market is a small stand selling these wonderful rolls. They're stuffed with Spanish chorizo, rocket and roasted peppers. You can get a small or large sandwich. They're really filling so get a small if you want to eat other items from the market.
Bread Ahead
I'm not necessarily advocating that you eat donuts for lunch, but let's say you're having brunch in Borough Market, then it would be totally acceptable to stop by Bread Ahead and indulge in one of their jelly-filled donuts. Also pick up a ciabata roll or a freshly baked loaf for later.
Hobbs Meat Roast
You really need to stop at Hobbs for a roast meat sandwich. They serve roast porkloin with stuffing and apple sauce, turkey breast with stuffing and cranberry sauce, and salt beef with dill pickle and mustard. The line can get really long, but again, totally worth it.
Richard Haward's Oyster Bar
Craving oysters? Pop into the small shop of the Richard Haward's Oysters, where you can get oysters on the half shell shucked right in front of you. There are a few tables along the sidewalk where you can enjoy your oysters with a glass of wine and watch the happenings of the market. The oysters are super fresh and at a good price.
Best Sit Down Borough Market Restaurants
All of the listings above are street food at Borough Market, but there are a lot of sit down Borough Market restaurants, too, in case you want to take a little more time to enjoy your food and not spill half of it on the sidewalk as you're walking around.
Some of these restaurants are located within Borough Market, and some are just on the outskirts. You won't have to walk far to get to any of them.
Here are a few of our favorite sit down restaurants in and around Borough Market:
Roast
This is the place to go for a proper Sunday Roast (they have a set 3-course menu on Sundays), but you can order a hearty plate of roast specialty, like roast pork belly and vegetables, any time you want here. It's a good way to experience the more traditional side of English cuisine.
Location: The Floral Hall
Hours: Lunch: Monday to Saturday Noon – 3:45pm; Sunday lunch: 11:30am – 6:30pm (set menu only); Dinner: Monday to Friday 5:30pm – 10:45pm and Saturday
Tapas Brindisa
If you recall, we've already discussed Brindisa, but that was for their street-food-esque chorizo roll, which you can get on the street side of their restaurant. If you go inside, you'll find all kinds of yummy Spanish tapas to tuck into and a casual environment (that can also get rather rowdy when it's full). They also have a few seats outside in nice weather, which we prefer for people watching.
The dishes you have to get are gambas al ajillo (my absolutely favorite dish here), huevos rotos and solomillo Iberico. If you're really hungry and looking for a full meal rather than tapas, I highly recommend the txuleta steak.
Location: 18-20 Southwark St
Hours: Monday to Friday 10am – 11:30pm; Saturday 9:30am – 11:30pm; Sunday 9:30am – 10pm
No Reservations
Wright Brothers Oyster & Porter House
Since you're obviously searching around on the Internet for places to eat lunch at Borough market, you've no doubt seen the many pictures of fresh-shucked oysters. Those are from Wright Brothers. They have other seafood dishes too, like the British mainstay Fish & Chips. Have you ever tried cockles? You can get them here. They're really good. They also have Devon crab (cooked in a variety of ways) and the always delicious Wright Brothers Fish Pie.
All of the menu items are fantastic, but our favorite thing to order at Wright Brothers is the seafood platter. It's available at all of their restaurants (not just the one at Borough Market), and they are amazing.
Location: 11 Stoney Street
Hours: Monday – Friday 12pm – 10pm; Saturday 11am – 11pm; Sunday 12pm – 10pm
Padella
This place is tiny and it often has a line like you wouldn't believe snaking around the front, and that's just to get on the waiting list. If you're lucky enough to arrive when there isn't a line, you should go immediately. We've found that lunchtime and anytime before 6pm will give you the best chance of getting in. If you go during the dinner rush, you may just be turned away, and if not it can easily be a 2-hour wait.
They offer a small list of handmade pasta like pappardelle with beef ragu, pici cacio & pepe, fetuccine with nduja, burrata. sardines, and salame, plus wine and bread.
Location: 6 Southwark Street
Hours: Monday to Saturday Noon – 3:45pm, 5-10pm; Sunday Noon – 3:45pm, 5-9pm
No reservations
Wine Bars near Borough Market
We never leave out the wine! You can find a couple of really great wine bars in Borough Market, which are great for taking a short break to enjoy a glass in between walking around the stalls. Here are two of our favorites.
Bedales Borough Market
There are several locations of Bedales wine shops around London, and we love them all! Not only will you find a great selection of wines by the glass and small plates, you'll also find a really helpful staff who are always cheery and ready to explain the wines you've chosen or give recommendations.
They've recently redone their Borough Market location to include a really great terrace where you can sit and drink your wine. It adds a lot of much needed space to the small bar and offers the perfect spot to people watch from above.
Aside from just stopping in for a glass and a snack, you can also check out Bedales and maybe the timing will be right for you to join in a wine workshop or class.
If you're market hopping, you can also find a Bedales in Spitalfields Market.
Location: 5 Bedale St
Hours: Monday-Friday 10am – 11pm; Saturday 9:30am – 11pm; Sunday 11am – 11pm
Laithwaites The Arch
We have been members of the Laithwaites Wine Club for many years, so we were excited to see that there's a Laithwaites wine bar in London. It's located in one of the railway arches near Borough Market and it's a full wine shop, as well as wine bar. You can shop around the store and pick out a bottle, or a glass, to drink in house at the tables and couches at the back of the store. You can pick any bottle by the bottle in the store and they just charge an £8 corkage fee to drink it at the bar.
Location: 219-221 Stoney Street
Hours: Mon – Thu: 10am – 7pm; Fri: 10am – 9pm; Sat: 10am – 8pm; Sun: 12pm – 6pm
Tips for Visiting Borough Market
See that photo above? You will be hard pressed to ever find the market with that few people walking around. Usually the market is completely packed with people and it's difficult to walk around without feeling shoved and jostled from every which way. Here are a few tips that might ease the trauma.
Avoid the weekends if at all possible. The market is a lot less crowded during the week days.
Check the schedule online before you go so you aren't disappointed to find a shop you wanted to try is closed. Each stall has its own schedule.
Arrive as early as possible. 10am might feel too early to eat lunch, but it's all about frame of mind. You can at least scope out the stands and decide what you're going to eat before the hordes set in.
Once you've gotten your food, head to the outside wall to stand and eat. There are less people on the outside walkway and it's easier to eat standing up when people aren't pushing you.
Plan to share food as much as possible, so you can try 2-3 dishes before running out of stomach space. Most dishes are full-sized and don't make it easy to try multiple things.
If there's a long line for something, like Cappacasein, take another food item into that line with you to eat while you're waiting. Multi-tasking at its best!
As you can see, eating at Borough Market is a challenge, though a really delicious one! You could go back many times and never eat the same thing twice. That's the ultimate joy of visiting Borough Market. Do you have a favorite food you've had at Borough Market? Share with us in the comments!
If you like Borough Market, you'll also love these other fun foodie things to do in London.
Where to Stay Near Borough Market
The part of London where Borough Market can be found also happens to be an awesome place to stay. It's near just about everything a tourist wants to see in London. You can go anywhere from very luxury to budget in this area, and no matter what you choose, you'll be within easy walking distance of all the sights, plus dozens of restaurants and bars.
You can click on any of these links to read reviews or book directly with the site of your choice:
☆ Luxury: Shangri-La Hotel at The Shard: Read reviews on Trip Advisor | Book a room on Booking.com
☆ Affordable Luxury: Hilton London Tower Bridge: Great location for sightseeing. Read reviews on Trip Advisor | Book a room on Booking.com
☆ Affordable Luxury: The Nadler Covent Garden: Great for bars and restaurants. Very trendy and exciting area. Read reviews on Trip Advisor | Book a room on Booking.com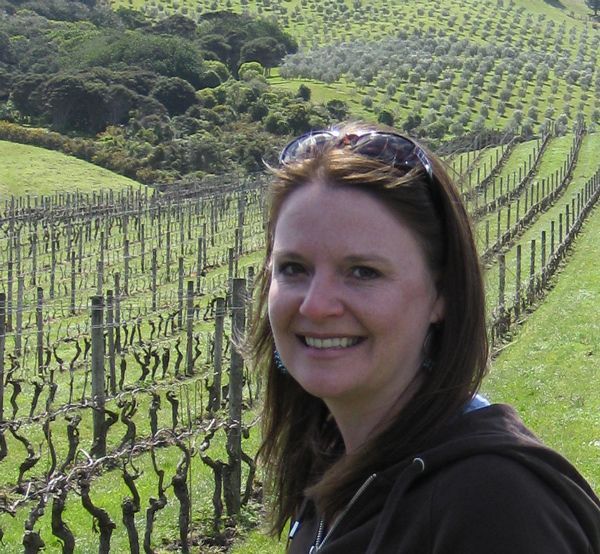 Laura Lynch, creator and writer of Savored Journeys, is an avid world traveler, certified wine expert, and international food specialist. She has written about travel and food for over 20 years and has visited over 75 countries.