A luxury cruise experience on Celebrity Cruise Line is a luxury experience through and through. If you're used to staying in luxury hotels with all the high-end perks and amenities, Celebrity's ships will definitely live up to your expectations. 
Cruise ship experiences vary quite a bit, so you need to be a bit picky when it comes to the level of luxury you're seeking. Celebrity prides itself on being a luxury cruise line with all the perks. They have been voted Best Premium Cruise Line 13 years in a row by Travel Weekly's Readers' Choice Awards.
We embarked on a 12-day Northern Europe cruise aboard the Silhouette, one of Celebrity's 14 world-class ships. The occupancy of the Silhouette is 2,886, making is one of their larger ships. You might think the experience aboard would be hampered by that number of people, but the space on board is designed so well that even when the ship is at max occupancy you won't feel crowded.
Additional reading:
→ Make your cruise planning easier with these helpful apps.
→ Read our guide to booking your first cruise.
→ Read about Scandinavian cruises, Caribbean Cruises or Northern Europe cruises.
Luxury Cruise Experience on Celebrity Cruises
If you're considering a cruise on Celebrity or just wanting to see what a large luxury cruise ship looks like on the inside, this post will take you on a photo journey through the Celebrity Silhouette ship to see what luxury cruising on Celebrity is like.
This isn't a review, so much as a photo excursion intermingled with commentary. The Celebrity ships are undergoing a revolution between 2019 and 2022. Many of their ships will be upgraded with their latest cutting-edge design and experiences, making the cruise onboard Celebrity even more luxurious and high-class.
Exterior Photos
First, a few pictures of the exterior of this behemoth of a ship. Sail away with Expedia!
Staterooms
Celebrity ships have suites, veranda staterooms, oceanview staterooms, and inside staterooms. Within that, they also have Aqua Class and Concierge Class, which get you extra perks. We booked into the Aqua Class for the additional perks it offered, like access to a special dining room called Blu, special spa amenities like upgraded bath products, a special spa shower and access to the Persian Garden at the spa. These staterooms are located in more sought after locations on the ship. With Concierge Class gives you personalized concierge service and priority boarding.
Bars/Lounges
Celebrity Silhouette has a good mix of bars and lounges to hang out in. There was no lack of places to grab a drink, which was a good thing because we were making sure we got maximum usage of our Premium Beverage Package. There was the classy and sometimes rowdy Martini Bar & Crush.
The Martini bar is covered in ice that you could etch things into with your fingernails. The bartenders here are supposed to be known for their flair bartending – tossing bottles and shakers in the air and around their backs. 
The dark and alluring Ensemble Lounge is located on the way to the Specialty Dining restaurants. The shades were always drawn and the chairs are set in intimate circles. We also really liked the musicians that played double sets in the lounge each night.
Silhouette now has a bar called Craft Social, which replaced Cellar Masters. It has a bright and fun pub atmosphere. Great place to hang out with a bar and socialize.
It seemed that every evening something was going on in the Sky Observation Lounge, so we didn't get to spend a lot of time up there. But it was a really beautiful place to be when it was open. The lounge fills the entire upper deck area at the front of the ship and has panoramic views of the sea as you're sailing. It's a perfect place to watch a sunset or hang out as the ship sails out of port.
Specialty Restaurants
There is a main dining room aboard Silhouette, so you don't need to purchase extra dining. However, if you want to treat yourself and try something different while on your cruise, we recommend visiting all the specialty restaurants at least once. Some (like Tuscan Grille) we returned to more than once because they were so good.
Blu is the Aqua Class dining room. If you book this level, you can dine in Blu as your main dining room, or visit it whenever you like a change of scenery. Blu serves lighter fare and the main menu items change every night. We liked having our own place to go away from the masses, and we loved the sommelier at Blu. He always kept our glasses filled (sometimes too filled).
Tuscan Grille was our favorite of the specialty dining. We went back three times. The lasagna was so delicious. We also got table-side caesar salads during each visit. The food was delicious, and the servers were all so friendly and fun. The view form the Tuscan Grille was also one of the best on the ship.
The most upscale restaurant on the ship is Murano. It's a steakhouse with lobster, table-side show cooking and a huge cheese cart that rolls around after dinner so you can choose your own cheese. We went once and had a really great dinner – super filling and enjoyable.
There's a new restaurant concept on Silhouette now called Le Petit Chef. They've paired with TableMation™ Studios and innovative Skullmapping tecnology to make fine dining more fun. It's an experience you just have to have.
The Lawn Club Grill is located up on the lawn deck at the top of the ship. It's fantastic to visit when the weather is very nice because you're in the open air. It feels like summer. You're allowed to cook your own food on the grill, if you want, which we did.
They also make really good flatbreads that are actually pizzas. They encouraged us to order with our eyes and we ended up with WAY too much food. But everything was delicious and the experience was worth the extra fee.
Pool/Solarium
There were two areas with pools and hot tubs. The outdoor pool didn't get used much during our journey because it was a little too cold outside and the wind was often blowing strongly. We used the hot tub outside because we enjoyed the cool outdoor air.
There was also a solarium inside that had a small pool and two hot tubs. We didn't spend much time in there. On the sea days, all the chairs were filled with people lounging, reading and sleeping.
Lawn Club & The Alcoves
The Silhouette has a Lawn Club on the upper deck where you can hang out on the grass, play some lawn games and enjoy the fresh air. This area wasn't used much on our cruise because of the high winds, but it was a really nice area and I can see it being highly used during the Caribbean sailings.
They also have these great cabanas that they call The Alcoves. It's a private area with chairs and a couch and plenty of room to hang out on a sea day. The only problem with these is that they are premium areas, so you have to pay around $100 a day in order to use them. Again, on our sailing, none of them were ever in use.
Hang Out Areas
The library and the game room were always full on sea days. Everyone loved the open area where you could borrow a book or cuddle up on a couch and read. We didn't spend much time in these areas, but we did stop by one of the space-age tree houses that were hanging between decks. Only problem is they were only made for one person.
We didn't spend much time in the Casino, either. It always smelled a little of smoke, even though there was no smoking allowed on board. There were always people in there though and it did resemble a regular casino. Nick tried to join in the Officers vs Guests Poker tournament, but didn't get in. The regular poker games required a $200 buy-in.
Overall Experience Aboard Celebrity
As one of the premier luxury cruise lines, Celebrity really delivers. From the moment you arrive for embarkation to when you leave the ship, you will be treated like royalty. The dining experiences, the bars and lounges, and the staterooms all live up to expectations for a luxury cruise. The concierge team is brilliant, the service is impeccable.
There isn't anything overlooked that you might need or what. We had a really fantastic time luxury cruising on Celebrity Silhouette and look forward to the next time we're able to take a Celebrity cruise. Have you been the Silhouette or one of the other Celebrity ships? Tell us about your experience in the comments. Did you love it?
Like this post? Why not save it to Pinterest?
FOLLOW US on Pinterest, Instagram, Facebook for more great travel inspiration and tips.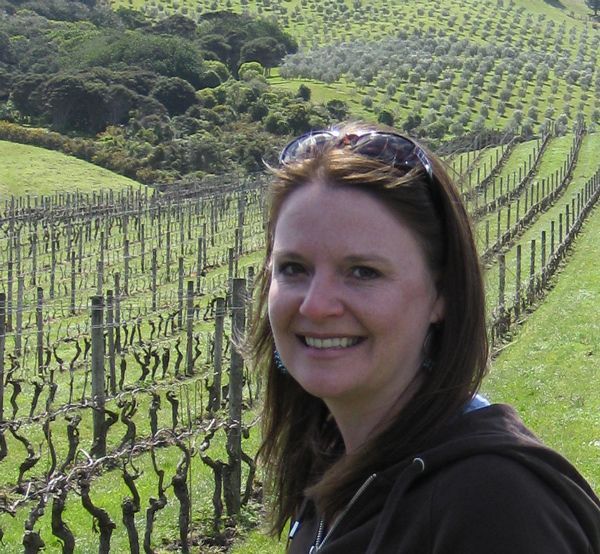 Laura Lynch, creator and writer of Savored Journeys, is an avid world traveler, certified wine expert, and international food specialist. She has written about travel and food for over 20 years and has visited over 75 countries.