Who doesn't need a bit of luxury in their life? If you are dreaming of escaping to warmer weather and experiencing some of the finer things in life, these 10 incredible luxury vacations have exactly what you are looking for. The biggest problem will be deciding which one you're going to visit first.
» Check out these 9 Epic Honeymoon Resorts in the Maldives.
» Check out the web story for more information.
From Bora Bora to the Maldives, relaxation and basking in the sun, these luxury destinations have it all. There are dozens of luxury resorts in these locations where you will be pampered and treated like a VIP.
» Looking for more vacation inspiration? See 11 Charming Small Towns in Europe and 21 Top Foodie Destinations.
Luxury Vacations Around the World
#1 Bora Bora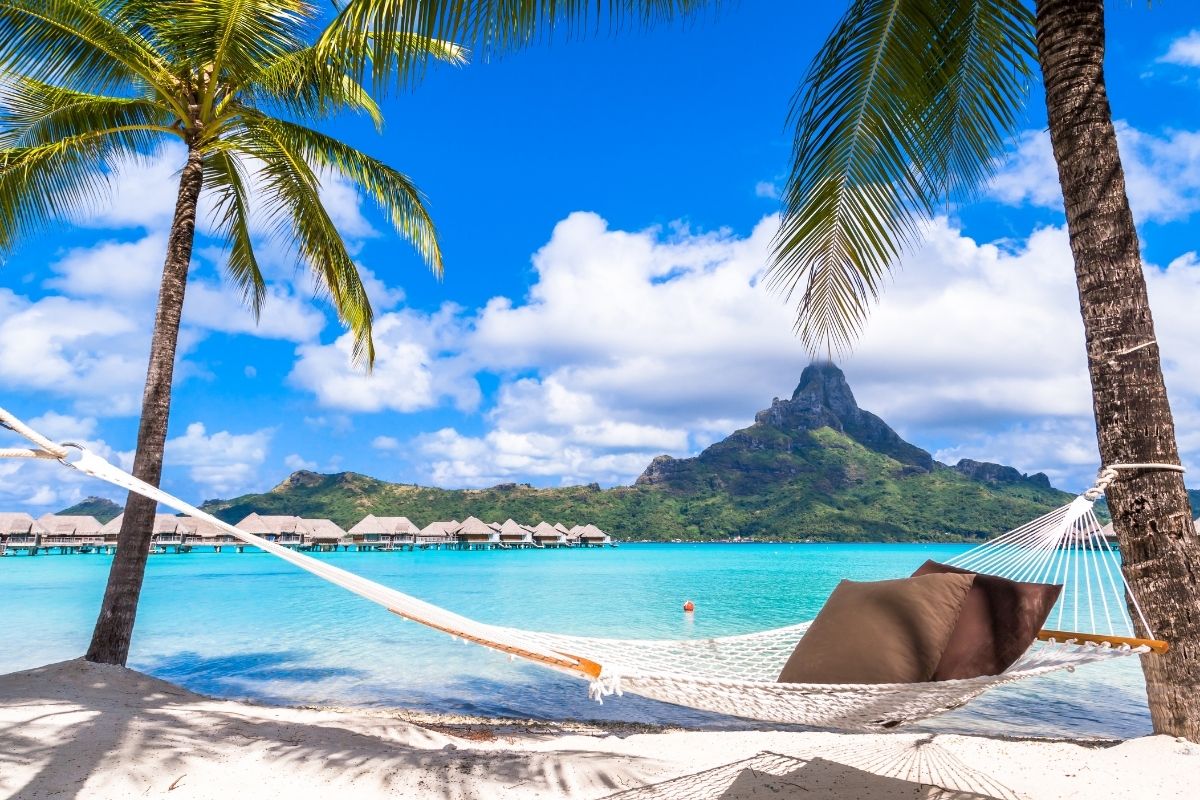 A popular one with the celebs, and it isn't hard to see why. Sparkling turquoise lagoons and coral reefs bursting with color have made this small South Pacific Island the perfect location for a luxury resort. The most enticing accommodation is the bungalows that perch over the crystal-clear waters on stilts.
French Polynesia's Bora Bora is renowned for the green mountains filled with tropical vegetation. Mount Otemanu is the iconic backdrop for luxury island getaway in Bora Bora. The volcanic mountain can be seen from anywhere on the island.
If you decide to visit, make sure to checkout the Coral Gardens. This coral reef has some incredible fish, including snapper, grouper, and butterflyfish.
#2 Maldives
The Maldives is a safe haven for affluent travelers in search of a little luxury with more of an off-the-grid, island-to-yourself feel with incredible high-end resorts. Enjoy a dip in the ocean, all the spa treatments your heart desires, and soak up the sun on this picturesque Indian Ocean Island.
The Maldives is made up of 1,200 islands, with 200 being resorts and private islands. Tourists can enjoy sleeping in overwater villas and all-inclusive holidays feature everything you might imagine. The scenery is wonderful, the staff is always courteous, and you are going to love diving to see turtles, coral reefs, manta rays, and whale sharks.
» See our review of the luxury Kandima Maldives Resort.
#3 Barbados
Barbados is located to the east side of the beautiful Caribbean Sea, with Mount Hillaby being the highest point and offering stunning views. The island may be just 14 miles wide and 21 miles long, with adventurous travelers having numerous options available, including deep caverns, white sand beaches, lush forests, and rocky cliffs.
The West Coast of this charming Caribbean Island, known as the Platinum Coast, is where you'll find your slice of luxury. If Rihanna and Simon Cowell approve, does anything else really need to be said? The island boasts some of the highest quality luxury villas around the world.
#4 St Lucia
If the splendor of the luscious Caribbean is where you picture yourself indulging in life, St. Lucia is the perfect destination. Along with the usual sublime sandy beaches and high-end resorts, you can also visit waterfalls and drive into a volcano. It's a luxury destination that offers a world of unique experiences.
This Eastern Caribbean island features numerous luxury hotels with all the vacation essentials you could imagine. Treat yourself to one of the many luxury villas available on the island, including the world renown Jade Mountain Resort that has in-villa pools with stunning views of the Piton Mountains, two incredible volcanic spires.
#5 Fiji
Fiji is another popular destination for those luxurious and sought-after overwater bungalows. Providing you the attentive service, exceptional dining, and pristine accommodation, these South Pacific islands truly are an unforgettable luxury getaway.
A great location to consider, and truly a favorite amount tourists, is Mamanuca. It is close to Nadi and accessible via ferry. For true luxury, Kokomo Island, off the coast of Kadavu, cannot be beat with opulent villas and palatial residences, or head to the private white sand beaches of Yasawa Resort.
In Fiji, you can enjoy watersports, relaxing in hammocks, paddleboarding and kayaking, among other pursuits like eating incredible meals and watching the sunset.
#6 Santorini, Greece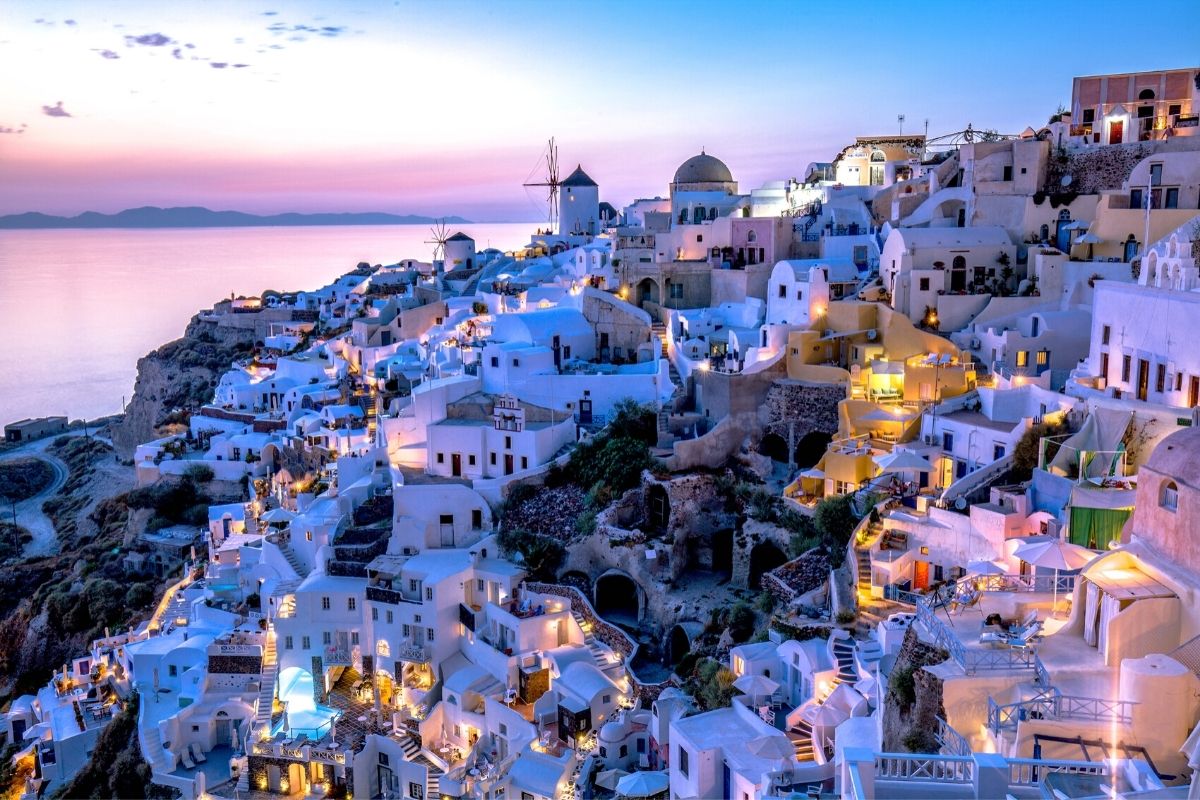 Santorini is perfectly located above the Aegean Sea. It has whitewashed villages, dramatic cliffs, black sand beaches, and everything you want from a luxurious destination.
Breath-taking sunsets and exceptional dining, and incredible wine are guaranteed on a luxury vacation to Oia on the Greek island of Santorini. Pairing the traditional blue and white architecture with pristine infinity pools, the charm of Greek culture, and the many exciting things to do, this is a destination that will not disappoint.
The island appeared because of a massive volcanic eruption and quickly became one of the world's top destinations for serenity and romance. Santorini is renowned for the ultra-luxurious hotels with rooms carved right into rocks for a unique memory that will last a lifetime.
#7 Monaco
Monaco is one of the world's richest places. This French Riviera jewel is a perfect yachting destination of international renown with a coastline and harbor filled with clubs and beachside restaurants.
This glamourous destination on the French Riviera doesn't just do beautiful beaches. It is the playground of high-end experiences and all-out luxury. Think luxury yachts, exquisite culinary experiences, and elegant architecture.
You can enjoy incredible fine-dining, cultural events, music, art, and a whole world-class entertainment scene. Obviously, you will want to visit Monte Carlo but the whole of Monaco is special.
#8 Dubai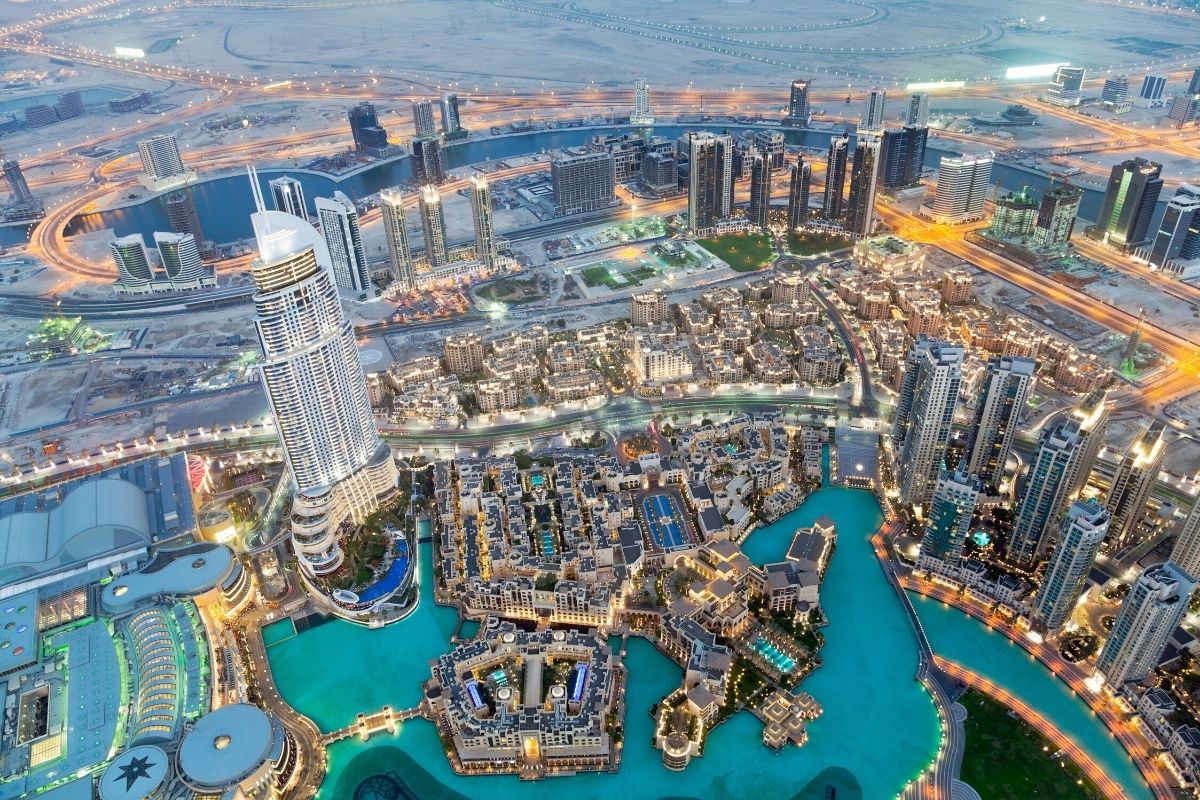 Dubai has become a celebrity hotspot recently. The Middle Eastern capital does modern glamour better than anywhere else in the world. The city is dripping with riches, lavish suites, award-winning spas, and fine dining experiences. Everything in Dubai is new, shiny, and overflowing with luxury.
Most of the city was only built in the past fifty years and it is hard to find better hotels in the entire world. Suites are always lavish and the skyscrapers seem to defy gravity. Highlights like the Palm Jumeirah and the Burj Khalifa are known all around the world.
#9 Lake Como
This upscale Italian resort is known for its natural beauty, elegant villas, and lavish hotels. Leisurely strolls along the promenade, sipping carefully curated cocktails by the lakeside and tasting delicate treasures on traditional Italian terraces. Lake Como is the home of laid-back luxury.
Lake Como is perfectly set near the Alps, which makes it a stunning location for anyone looking for activities like hiking, although the area also gives you access to stellar gastronomy, incredible mountain scenery, and a beautiful ferry boat ride you will surely love.
#10 Mauritius
The Indian Ocean Island of Mauritius is known for its stunning beaches, luscious lagoons, and abundance of reefs. The shores of this famous island are dotted with high-end luxury resorts; the lavish mountainous scenery and interesting local culture just add to the appeal of this relaxing getaway destination.
Mauritius is perfect for lagoon-size lazing. The volcanic island is perfectly located in the Indian Ocean. It simply exudes glamour, ranging from turquoise lagoons to crystalline waters. And there are so many luxurious resorts to choose from with all you could possibly imagine, from golf courses to infinity pools. Also, there are around 330 kilometers of white beaches along the Mauritius coastline to enjoy.
Conclusion
It is time to dig out those passports and indulge in a well-deserved luxurious vacation. These luxury vacation destinations will knock you off your feet and have you indulging in all the finest things in life.
Like this post? Why not save it to Pinterest?
FOLLOW US on Pinterest, Instagram, Facebook for more great travel inspiration and tips.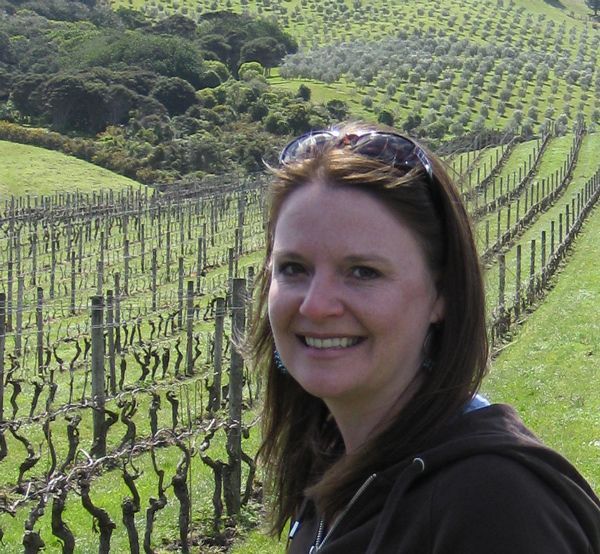 Laura Lynch, creator and writer of Savored Journeys, is an avid world traveler, certified wine expert, and international food specialist. She has written about travel and food for over 20 years and has visited over 75 countries.