This article has links to products and services we recommend, which we may make commission from.
We drove into the small town of Castle Combes in the Cotswolds and were so enamored with the town that we ignored the signs pointing to the proper entrance of The Manor House hotel and instead tried to pull into a side entrance. It wasn't until we rounded the corner of the real driveway and were greeted by the view of the breathtaking estate that we realized exactly how enamored we were. In fact, we stopped right there in the driveway and took pictures with our jaws wide open in awe.
Last month, we spent a week touring through the countryside of the south west of England, courtesy of VisitBritain. By the time we made it to The Manor House, we'd stayed in five distinctive, remarkable hotels – each one more impressive and jaw-dropping than the last. I wasn't sure we had any "wow" left in us, but I was really wrong. The Manor House makes it easy to be surprised and elated. Located in the beautiful Bybrook Valley in the Wiltshire countryside, on a 365-acre estate, The Manor House is a gorgeous 5-star hotel where you'll feel like royalty and be treated that way as well. We pulled up your car outside and the valet carted off our luggage and parked the car before we'd even made it to the front desk.
Our overnight stay at The Manor House was unfortunately very short. We pulled up to the house around 6pm and left the next morning at 5am to rush to the airport, so there was very little time for us to explore and enjoy the expansive grounds. I was sad about that because there was clearly much to see and do.
Find the best deal, compare prices, and read what other travelers have to say about Manor House Hotel & Golf Club on TripAdvisor
We did spend quite a bit of time admiring the room, however. There are 28 rooms in the main house and the row of Mews cottages nearby. Each is uniquely decorated with comfortable and modern decor. You have your pick of cozy, traditional or plush room, a cottage, or the Lordsmeer Suite.
Our room was decorated with dark purple accents and exposed wooden beams. The bed was very comfortable, with luxurious bedding and plenty of pillows to sink into. There were two bathrooms, one with a large tub that would have been really relaxing if we'd had time to try it out, and another small water closet with a shower. I loved the little pig that was awaiting us on the bed. We could set him outside the door if we did not wish to be disturbed.
One of the big draws at The Manor House is the Michelin-star Bybrook Restaurant. Because of this, I highly recommend booking a dinner, bed and breakfast package so you can enjoy the restaurant with a discount built into the bundle. The team of talented chefs have crafted an impressive menu full of seasonal and fresh options, with many of the ingredients coming straight from their own kitchen garden.
I was very much looking forward to our dinner at the restaurant. After a cocktail and appetizers in the lounge, our server came by to take our dinner order. Knowing that we had to get up really early the next morning, we turned down the 7-course menu (£85 – £135 with wine pairings), and opted for a la carte instead.
I ordered the sautéed fois gras with chicory, gingerbread purée and toasted hazlenuts as an appetizer and the Manor House pork belly, fillet and black pudding with organic cider sauce as a main. Nick ordered herb-crusted salmon with celery and hollandaise as an appetizer, and the slow-cooked fillet of beef, truffle mashed potato and red wine jus for a main. We also received an airy mushroom soup as an amuse bouche.
Everything we ordered was delicious. The foie gras was one of the best I've had, with a great sear and crunch. The pork belly was perfectly cooked and accompanied by a filet and puree. We both loved the salmon. The steak was tender and the black pudding was a great addition. I'm always a little skeptical of jelly squares, but it was a nice combination.
I'd love to go back to the Bybrook for the tasting menu. Our neighbors really seemed to be enjoying and and the plates just kept coming, including a pretty impressive cheese plate near the end. We were very happy with what we ordered, though. The experience was great.
As we pulled ourselves out of bed at 4 am the next morning, all we could think about was that we didn't have nearly enough time at The Manor House. I will surely go back there to explore the grounds, maybe play a round of golf, and definitely enjoy another meal at the restaurant.
Read reviews about Manor House Hotel & Golf Club on TripAdvisor and check current prices.
A big thank you to VisitBritain for hosting our visit to The Manor House. See all the coverage of our trip to the south west of England.
(As always, all thoughts and opinions expressed in this post are my own honest reflection on our travel experiences).
Like this post? You can save it by pinning the image to your Pinterest board.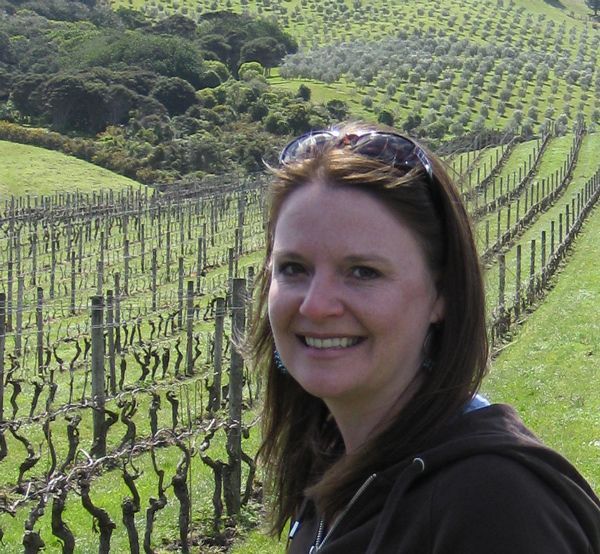 Laura Lynch, creator and writer of Savored Journeys, is an avid world traveler, certified wine expert, and international food specialist. She has written about travel and food for over 20 years and has visited 70+ countries.