Margaret River is a small town in Western Australia that has been made famous by the wine produced there. One of the most popular things to do in Margaret River is to go on a tour in the Margaret River wine region. From organic wines to world-ranking Chardonnay, Margaret River is a wine lovers dream.
But besides wine, Margaret River also is a charming little town filled with hiking trails along the riverside and a coastline which is nothing short of breathtaking.
Margaret River is a beautiful place to explore for a couple days, if you find yourself in Perth, or anywhere in Western Australia for that matter, you should make it a point to spend a couple of days in Margaret River!
Getting to Margaret River Wine Region
Margaret River is located along the South Western coast of Australia. The closest large city is Perth which is 270km or 3 hours driving away.
For those going on a road trip along the Southern coast to or from Western Australia, Margaret River makes for a great place to stop for a couple of nights
» Looking for more Australia wine region information? We've been everywhere! Check out our guides to McLaren Vale, Adelaide Hills, Barossa, and Yarra Valley.
Where to Stay in Margaret River
There are essentially two options for where to stay in Margaret River, you either stay in the town itself or at the beach.
The beach is about a 10-15 minute drive from town and it is absolutely gorgeous. During the day you can swim and at night you can watch the sunset over the water. The downside to staying at the beach is the lack of restaurants and amenities in the area. There are a couple of cafes and bars but for the best selection, you will have to go back into town.
Staying in town is convenient. You will be within walking distance to shops and restaurants as well as any wine tour will pick you up and drop you off at your accommodation. We stayed in town at the Margaret River Holiday Park in a cabin, and it was great, we just drove to the beach to catch a sunset.
Either way, you can't go wrong and will have a lovely stay.
Margaret River Wine Tours
One full day in Margaret River must be dedicated completely to wine tasting! I personally love going on wine tasting tours, it is one of my favorite things to do while traveling. I find them to be a social and enjoyable day with breathtaking scenery and good wine and food. A wine tour in Margaret River provided me with that same enjoyable day.
While it is possible to drive to the vineyards yourself and pay a small amount for a tasting, I would recommend going on a tour as it is always more enjoyable. The guide is knowledgeable about wine and the area and you will learn more. Plus, the number of wineries in the area is overwhelming and in order to try the best variety, a tour will be the best bet. Not to mention a tour allows you to have a designated driver for the day so you can enjoy all of the wine that your heart desires!
Book a Margaret River Wine Tour
The easiest way to see some of the vineyards and taste wine in Margaret River without having to do the planning yourself and drive yourself around is by booking a wine tour. Here are two great tours that we highly recommend (these are our affiliate links, for which we may receive a commission):
I have been to Margaret twice, and on both occasions, I went on full-day wine tours. Each time with a different company, but both experiences were very similar.
A full day wine tour will usually start at around 10 am and go until 4 or 5 pm. Lunch is included and you will get to visit 6 wineries, the chocolate factory, and the cheese factory.
About Wine in Margaret River
Margaret River was first put on the world map of wine regions for Chardonnay. While many people do not like Chardonnay, I must say that the Chardonnay produced in Margaret River is less dry than most.
Whether you typically like Chardonnay or not, it is worth trying the Chardonnay from Margaret River. My personal favorite is the Art Series bottle form Leeuwin Estate, it is award-winning and for good reason!
Besides Chardonnay, Cabernet Sauvignon and Semillon/Sauvignon Blanc blends are also very popular in Margaret River. Being more of a red wine drinker myself, I was happy that all of the tastings also included a variety of different reds to try.
Some of My Favorite Margaret River Wineries
My personal favorite wineries in Margaret River are:
Stella Bella – This is a tiny winery, charming and quaint with affordable wine. They have recently been picked up by Emirates Airlines where their wine will be served to the business class. Based on the quality of their wine and their new business deal, I'm expecting this little winery will experience some major growth over the coming years!
Leeuwin Estates – Leeuwin Estates is worth visiting just for checking out the grounds and cellar. They actually have an art gallery in the basement for people to explore with millions of dollars worth of artwork displayed there. The Art Series Chardonnay is incredible, you MUST try it (and buy a bottle if you can afford the $100 price tag.)
Cheese and Chocolate
Near Margaret River, there is also a cheese and chocolate factory. I don't know about you, but after a day of wine tasting, cheese and chocolate sound pretty delicious! If you did go on a wine tour, then chances are that the cheese and chocolate factory are going to be two of your stops during the day.
The chocolate factory is called The Margaret River Chocolate Company. They offer free chocolate samples here and the cafe at the back serves some of the best hot chocolate!
The cheese factory is called The Margaret River Dairy Company and it also offers free samples. The Smoked Cheddar is my favorite and I still dream of having more today. They also sell various jams and spreads which are also pretty tasty and make a good souvenir.
Other Attractions in Margaret River
While the wine alone is enough of a reason to visit Margaret River, there are a few other things worth checking out.
Enjoy the Beach
Near Margaret River is honestly one of the most gorgeous coastlines I have ever seen. There are various drives along the coast that offer some great viewpoints. Definitely make the effort to check out a sunset.
During the day the beach is perfect for swimming, relaxing or surfing. Surfboards are available for hire at the beach.
Kayak in the River
From the river mouth at the beach, it is possible to hire a kayak and explore the river. Within minutes of paddling, you will go from being at the beach to being in a dense forest.
Walk the trails
Right in town, there is park called Rotary Park. From there a few different hiking trails begin. You can go for a couple minute leisurely walk over the bridge into the "old town" or take on something longer.
Go Caving
There are 4 caves near Margaret River. The closest and best caves to check out are called Lake Cave and Mammoth Cave. These are proper attractions that are ticketed and guided, but nonetheless really cool. It costs $25 per person per cave.
Tours to Book:
CONCLUSION
Overall, Margaret River was a beautiful place to explore, it is one of those select places that I liked so much that I know I will return many more times. The peacefulness combined with so many nature activities and amazing wine make it such a unique place.
Like this post? Why not save it to Pinterest?
FOLLOW US on Pinterest, Instagram, Facebook for more great travel inspiration and tips.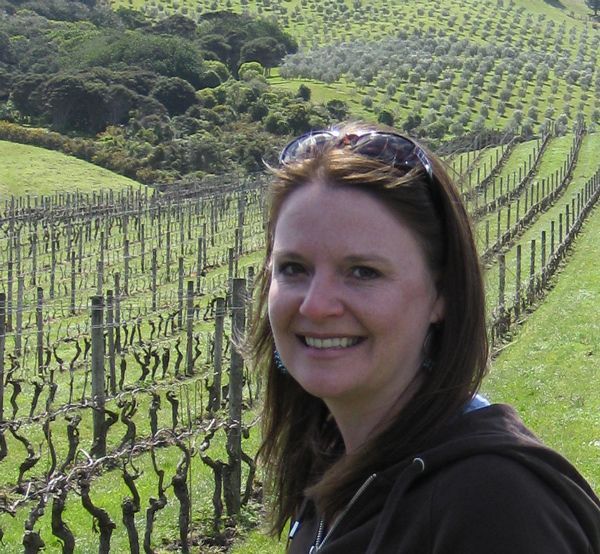 Laura Lynch, creator and writer of Savored Journeys, is an avid world traveler, certified wine expert, and international food specialist. She has written about travel and food for over 20 years and has visited over 75 countries.