Maui is a typical Hawaiian slice of paradise, featuring idyllic beaches, verdant landscapes, and a ton of hiking trails. This island has long been considered one of, if not the best, island to go snorkeling in Hawaii.
No Maui itinerary would be complete without snorkeling included in the list of activities to do on the island. There are so many great places to go snorkeling in Maui so we want to help you find the best spots.
» Visiting several islands in Hawaii? Check out our guides to Oahu (with it's gorgeous waterfall hikes), top things to do in Maui, and be sure to use our Hawaii packing list to ensure you've got everything you need.
This guide is here to point you towards the best snorkeling Maui has to offer and ensure you have a memorable experience underwater on the best Maui snorkeling beaches.
Why Go to Maui
Maui, aka the Valley Isle, is a tropical island with historic villages, exceptional restaurants, rich culture, lush green valleys, and stunning volcanic landscapes. There are so many things to do in Maui that you'll want to stay forever – well, at least a week.
If you are an active person, you can find Maui activities to keep you busy. If you're a beach bum, there's no better place to go. If you prefer to relax in a spa or resort, Maui has plenty of those as well. There are fine places to shop, to eat and even historical places to visit. You can enjoy a luau with authentic Hawaiian good and much, much more. There is literally Maui fun for everyone!
How Long to Stay in Maui
Let me tell you, there are more places you can visit in Maui than you can get to in even a couple of weeks, so there is plenty to do to fill you itinerary, no matter how long you choose to stay.
A 3-day Maui itinerary might be a little too short to explore the top sights on this incredible island. It also will leave you trying to overstuff your Maui trip itinerary to the point where you forget to slow down and immerse yourself.
Since most Americans get just a few weeks of vacation a year, we find that most people take a week vacation to Maui. This is the perfect amount of time to see all the top sights and do some relaxing. You'll have 5 days to get it all in, plus 2 half days on either end with traveling to and from.
Best Snorkeling in Maui
These are the best spots to go snorkeling in Maui, Hawaii.
Molokini Crater
Molokini Crater is technically not part of mainland Maui, sitting about three miles off the Maui coast. It's a collapsed caldera that has had its bottom half engulfed by the ocean. This crescent-shaped volcano islet is a popular destination for snorkelers, divers, and the like due to its protection against high waves.
As an isolated islet, the only way to get here is by boat, and it's worth it. Once here, you can snorkel in calm waters teeming with over 250 species of marine life at 150 feet of visibility. The most common of these are colorful tangs, sea urchins, and reef triggerfish, and you may also see the rarer green sea turtle.
Come at the right time between November and May, and you may be treated to a spectacle of whales wading the waters in the distance. While you can book a boat once in Maui, we suggest booking this snorkel and sailing tour to simplify the process.
Napili Bay
Quiet Napili Bay, tucked away in a residential area, offers the best beginner snorkeling in Maui. This sandy beach offers several tidal pools and protection from the high swells on the right side of the bay, ensuring your safety. The left side boasts more marine life hidden behind rocky alcoves, but the visibility isn't as good.
Get your cameras out and dive into the water; plenty of species are waiting to get a picture taken. The reef is a little poor in coral, but that hasn't stopped fishes like the butterflyfish and fantail filefish from living here. Sea turtles can also be seen here, mostly at sunrise or sunset.
If you're hungry after your ocean escapades, you can grab a bite with idyllic views at Sea House Restaurant nearby. Note that no gear rental places are found here, so bring your own or hire at a different beach. There are no public restrooms either, and you'll only have street parking available.
Five Caves (Makena Beach)
Five Caves is also known as "Five Graves" due to the graveyard located next to the snorkeling site. While the name may be eerie, this natural wonder is anything but scary. In contrast to Napili Bay, you'll need to be an expert snorkeler to explore Five Caves at the safe snorkeling depth.
Jump into the water, and a vast school of fish will be waiting for you alongside turtles and the occasional whitetip reef shark. Unfortunately, scuba diving is the only way to explore the five underwater caves in all their glory. So, keep at a safe depth while snorkeling to ensure you're unscathed.
If you aren't confident enough to snorkel here, you can head to nearby Big Beach, one of the top Maui snorkeling beaches.
While there are places to rent equipment, there aren't other amenities or parking available here.
» Try this tour: Maui South Shore Premier Kayak and Snorkel Tour from Makena Beach
Honolua Bay
Part of Hawaii's Marine Life Conservation District, Honolua Bay is one of the best places to snorkel in Maui. Before getting here, you have to go on a short Maui hike through an alluring rainforest verdant with vegetation. The bay is surrounded by towering, greenery-covered cliffs that protect against the wind for calm waters.
Once in the water, you'll have a plethora of species keeping you company. Common fishes found around the coral are peacock groupers, colorful yellow tang, and damsel fish. On occasion, you may run into turtles and manta rays.
Note that no gear rental places are found here, so bring your own or hire at a different beach. Public restrooms are also not available here.
» Try this tour: Honolua Bay Snorkel Sail from Lahaina
Black Rock
Hawaiian folklore talks of Black Rock as a leaping point used by souls as they journey into the afterlife. Located on Ka'anapali Beach, it's a popular snorkeling destination perfect for beginners and expert snorkelers.
Protected by the cliffs from high swell activity, you can snorkel safely in the vast coral here. Snorkel by the cove a few feet from the main cliff for the best experience.
You'll have schools of fish, green sea turtles, and blacktip reef sharks swimming beside you. Snorkel between November and May, and you may be treated to a musical performance of whales bellowing in the distance.
Snorkeling gear rental services, parking lot, and showers are available.
» Try this tour: Afternoon Adventure Snorkel from Ka'anapali
La Perouse Bay
Among the sand on the shore, you'll find a volcanic landscape and greenery. There's also an incredible hiking trail over lava, so be sure to wear appropriate shoes.
We recommend snorkeling here only if you're an advanced snorkeler, as the visibility is poor and the ocean is rough. For better conditions, head to the Kalaeloa cove, which is close by.
If you do jump into La Perouse Bay's waters, you'll have multiple coves featuring tidal pools to snorkel in. Underwater, sea urchins, Moorish idols, and other marine life will be there to keep you company. In the distance, you might be able to see Hawaiian spinner dolphins as they love spending time here.
There are no gear rental places here, so bring your own or hire at a different site.
Turtle Town (Maluaka Beach)
Aptly named Turtle Town is the place to be if you want to see the endangered green sea turtles in their natural habitat. Apart from these incredible critters, the beach boasts calm blue waters perfect for snorkelers of all skill levels.
While the green sea turtles are the main draw here, there's more rich marine life to see. This includes the Hawaiian state fish, parrotfish, yellow tang, and more.
There are also no places to rent snorkeling gear here. However, you have free parking, showers, restrooms, and tables to enjoy your food.
» Try this tour: From Lahaina Harbor: Turtle Town Afternoon Snorkel Aboard the Quicksilver
Ulua and Mokapu Beach
These are two different beaches located right next to each other, offering chances to snorkel Maui and its waters. They both host vibrant marine life under the calm waters, meaning it's perfect for snorkelers of all skill levels.
Entry here is easy as you just have to walk along the sandy shoreline before diving into the ocean. Underwater, fish species like boxfish, goatfish, surgeonfish, and more congregate by the coral to keep you company. If Lady Luck's on your side, you may spot a green sea turtle.
The beaches share a parking lot, bathrooms, and a lawn perfect for taking in scenic ocean views.
Kapalua Bay
Kapalua Bay, tucked between Oneloa Bay and Honokahua Bay, is another top location for snorkeling in Maui, HI, and its waters. The ocean here is calm enough for all ages, and you don't have to venture too far as the marine life is close to shore.
On Kapalua Bay's left side, you'll mostly snorkel alongside turtles with excellent visibility. Head to the right, where schools of colorful fish but poorer visibility await. Snorkel at peace of mind as the reef is protected on both sides against high winds and swells.
Kapalua Bay has rental facilities, restrooms, and showers on location.
Charley Young Beach
Charley Young Beach is the correct answer if you're wondering "where to snorkel in Maui?" without the crowds. So, you'll have the expansive beach mostly to yourself to explore the wonders of the marine world.
While beginners are welcome, we recommend this spot for Hawaii snorkeling in Maui only if you're an intermediate or experienced snorkeler. Waves quickly go from gentle to medium strength, and the morning is the best time to venture here as visibility and wave strength are optimal.
Marine life is abundant here, with green sea turtles being a common sighting—just be sure to keep your distance and give them space to swim.
Unfortunately, there were no places to rent snorkeling gear here, so bring your own or hire from a different site.
Final Thoughts on Snorkeling in Maui
As is evident, snorkeling is among the best things to do in Maui. The waters vary in swell and wave strength, meaning they're perfect for snorkelers of different skill levels. There's also an impressive collection of marine life roaming underwater, waiting to be seen.
We hope this guide has helped you decide on the best Maui snorkeling for you. Now, grab your gear, dive into the idyllic waters, and make lifelong memories.
Like this post? Why not save it to Pinterest?
FOLLOW US on Pinterest, Instagram, Facebook for more great travel inspiration and tips.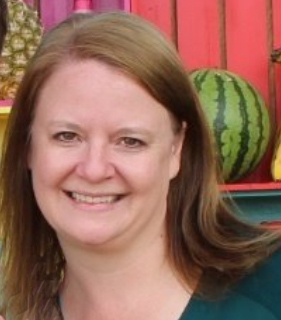 Laura Lynch, creator and writer of Savored Journeys, is an avid world traveler, certified wine expert, and international food specialist. She has written about travel and food for over 20 years and has visited over 75 countries. Her work has been published in numerous guidebooks, websites, and magazines.