Italy in the Middle Ages saw an explosion of art, poetry, and Renaissance architecture. This gave rise to the building of medieval churches, castles, cathedrals, and walled cities in Italy. Today, these stunning cities are some of the best medieval cities in Europe.
As you walk through these well-preserved medieval towns in Europe, you'll get a glimpse of what life was like in the Middle Ages. But, with so many Italian towns to explore, where do you begin?
This guide is here to help you narrow down the most beautiful medieval towns in Italy that are worth a visit for a sneak peek into the Middle Ages.
» Here is our 2-week Italy itinerary, to help you plan your trip around Italy's top cities. We also have a travel guide for Venice, a 3-day Rome itinerary, things to see in Florence, foodie things to do in Bologna, and a guide to the top landmarks in Italy. If you're hitting up Italy as part of a larger trip to Europe, be sure to check out our 2-week Europe Itinerary.
Medieval Towns In Italy
Old Italian towns are often set atop hills. This was so they could see oncoming enemy attacks from afar and quickly close the gates to protect the city. But these medieval cities were also the center of politics, religion, and trade.
Here's a look at 12 of the most beautiful Italian towns that thrived in the Middle Ages.
1. San Gimignano, Tuscany
Internationally renowned as the "Medieval Manhattan", San Gimignano is a stunning hilltop town in Tuscany, southwest of Florence. At its prime, this medieval city had 65 towers dominating its skyline.
The grandeur and magnificence of these towers show the ambition and mastery of medieval architects and the city's ability to defend itself against enemy attacks. While many of the towers were destroyed during wars, the ones you see today are a popular tourist attraction.
Visit the historic Old Town and its charming piazzas. Here, you'll find well-preserved cobblestone streets, family-run restaurants, and open-air markets selling various local produce. Climb the city's tallest tower, Torre Grossa, standing at 177 feet, for panoramic views of San Gimignano and the Tuscan countryside.
Why not try a Tuscan Cooking Class while you are there!
2. Civita di Bagnoregio, Viterbo
Civita di Bagnoregio is a hilltop medieval village in Viterbo, 80 miles from Rome. The scenery of this town is surreal. This village sits on a limestone cliff and is only accessible via a suspended footbridge known as the Porta Santa Maria gateway.
The 400-yard pedestrian bridge spans over the Calanchy Valley, making it impossible for an invasion. Today, the bridge is one of the highlights of visiting Civita di Bagnoregio. Visitors love taking photos here. If you're lucky, you might catch a glimpse of the village seemingly suspended over clouds on a foggy day.
Inside this medieval town, you'll find several hotels, restaurants, museums, and souvenir shops. The Chiesa di San Donato at the main piazza is a great place to admire Romanesque-style architecture, religious altarpieces, and beautiful frescoes.
3. Bologna, Emilia-Romagna
Bologna is a vibrant, medieval city and the capital of the Emilia-Romagna region. This lively city is known for its elegant medieval architecture, sun-drenched Adriatic beaches, and delicious food.
If you're a food connoisseur, you'll find lots of foodie activities in Bologna, from visiting a cheese factory to making your own pasta. If you're a history lover, you will also have lots to explore. Piazza Maggiore is an excellent place to admire Renaissance architecture, grab a bite at a café, or meander through the numerous arched colonnades.
You'll find the Museo Civico Medievale in Palazzo Ghisilardi Fava, where you can see medieval bronze, armor, and other relics. The Two Towers, Asinelli and Garisenda, are also a must-see attraction in Bologna; these are in Piazza di Porta Ravegnana.
Try this Bologna City Walking Tour.
4. Verona, Veneto
Verona is known as Italy's "city of love" thanks to its role as the setting for Shakespeare's "Romeo and Juliet". This gorgeous medieval city boasts stunning architecture, from churches and cathedrals to castles and piazzas.
During the Della Scala family's rule between the 13th and 14th centuries, Verona saw exponential growth in wealth and prosperity. Today, the city hosts several of the most famous landmarks in Italy.
Thanks to its multitude of cultural and historical monuments, Verona is a UNESCO World Heritage Site. The historic center, Centro Storico, is home to major attractions. You'll find Juliet's House, the Verona Arena, and the Piazza delle Erbe, which hosts an outdoor market that's been thriving since the Middle Ages.
Try this tour: Fascinating Verona: in the Footprints of Romeo and Juliet
5. Siena, Tuscany
Siena is one of the best cities in Italy you'll ever visit. The city's medieval red brick buildings, its fan-shaped Piazza del Campo, and the Gothic Duomo di Siena are a few attractions that make this city a must-visit destination.
This walled city in Italy is located right in the center of Tuscany and hence attracts lots of wine lovers and history buffs alike. The Duomo di Siena boasts an impressive interior with mosaic marble floors and ornate frescoes. You'll also find the finest collections of artwork by Donatello and Michelangelo.
At Piazza del Campo, you'll find the towering Torre del Mangia overlooking the city. The piazza also hosts Palio di Siena; a famous horse race hosted yearly on July 2nd and August 16th.
Experience some great wine with this Wine Tour with Wine Tasting in Siena.
6. Stilo, Reggio Calabria
Stilo is one of the most stunning small villages in Italy. Standing about 1,312 feet above sea level, this quaint town is surrounded by lush forest and looks out to fantastic views of the Ionian coast.
This ancient medieval town is most famous for its remarkable Byzantine cathedral Cattolica di Stilo, dating back to the 9th and 10th centuries. The building's unique design features domes, arches, and red bricks that continue to overlook the valley below after centuries.
Cattolica di Stilo's exterior is as impressive as the interior, which is lined with beautiful frescoes and mosaics. Another must-see attraction in Stilo is the Castle of Stilo, also known as the Norman Castle.
7. Roccantica, Rieti
Often overlooked by tourists, Roccantica is a charming hilltop village just a 75-minute drive from Rome. This old Italian town boasts a labyrinth of staircases made with greystones and cobbles preserved over thousands of years.
After getting lost around town, visit Roccantica's famous Gothic churches, San Valentin and Santa Caterina, to admire the perfectly-preserved medieval architecture. Inside Santa Caterina, you'll find a range of 14th-century frescoes that will leave you in awe.
8. Ferrara, Emilia-Romagna
Ferrara is one of the most important Renaissance cities in Italy. This city was once the hub of culture, art, politics, and cuisine in Europe during the Middle Ages.
Ferrara was ruled by a prominent dynasty, the House of Este, which made significant contributions to the Renaissance-style architecture you see today. You can visit the Este Castle for a sneak peek into the power and greatness of this family.
Ferrara is most famous for "Cappellacci di Zucca", a pasta with a unique hat shape stuffed with locally grown pumpkin. Stop by the town's oldest wine bar and restaurant, Al Brindisi, for a taste of traditional Ferrara cuisine and wine.
9. Perugia, Umbria
If you're a music and chocolate lover, there's no better city in Italy for you to visit than Perugia. Characterized by defensive walls, medieval architecture, and stone arches, Perugia is one of the best places to visit in central Italy.
Apart from its famous chocolatiers and jazz festivals, Perugia has plenty of things to admire. At the Palacio de los Priores, you'll find impressive local art from the 13th century. The palace is located in Piazza IV Novembre, where you'll see Gothic cathedral structures, Renaissance murals, and frescoes.
Visit the Fontana Maggiore and admire its marble fountain, featuring biblical scenes and zodiac sign carvings. Around the square, you'll also find the National Gallery and the Perugia Cathedral.
See the sites from this Balloon Adventures Italy, hot air balloon rides over Assisi, Perugia and Umbria.
10. Erice, Sicily
Erice is one of the most magnificent cities in Southern Italy. This hilltop town boasts incredible historic medieval churches, castles, and cathedrals. But the most famous attraction in Erice would have to be the two castles.
At Pepoli Castle, you'll find an interesting collection of stones, ceramics, and bronze relics. Meanwhile, Venus Castle sits atop the highest point on Mount Erice, giving you scenic views of the village and its dazzling beaches.
11. Pitigliano, Grosseto
Nicknamed "Little Jerusalem", Pitigliano is one of the most beautiful Italian towns in Tuscany. Carved from volcanic rock, this medieval city boasts the most impressive show of historical and Renaissance architecture in Italy.
The town got its nickname for being a safe haven for Jewish refugees fleeing from Rome. Today, Pitigliano hosts a handful of medieval and Jewish landmarks.
Some notable points of interest include the Fontana delle Sette Cannelle, the Museum of Palazzo Orsini with its beautiful frescoes, and the Church of Santa María. Another must-see attraction is the Pitigliano Cathedral, dedicated to St. Peter and Paul. You can find this Baroque-style cathedral in Piazza San Gregorio VII.
12. Positano, Salerno
Positano is a colorful, cliffside village sitting along Italy's Amalfi Coast. This gorgeous town is a renowned tourist attraction thanks to its pebblestone beaches, narrow streets, and charming clifftop cafes.
But Positano has been one of the most important towns in Southern Italy for many years. The village was a wealthy trade port for the Amalfi Coast during the Middle Ages, trading spices, silk, and other precious goods with the Middle East.
This economic activity resulted in the construction of many Baroque houses with terraces overlooking the Tyrrhenian Sea. Positano is one of the most beautiful coastal towns in Italy, so take some time to visit the town's best beaches, Spiaggia Grande, Fornillo Beach, and Arienzo Beach Club.
Conclusion
It's not a secret that Italy is home to some of the best medieval cities in Europe. These ancient walled cities boast remarkable architecture and vibrant piazzas that have stood the test of time.
So, which of these stunning medieval towns and attractions in Italy will you explore first?
Like this post? Why not save it to Pinterest?
FOLLOW US on Pinterest, Instagram, Facebook for more great travel inspiration and tips.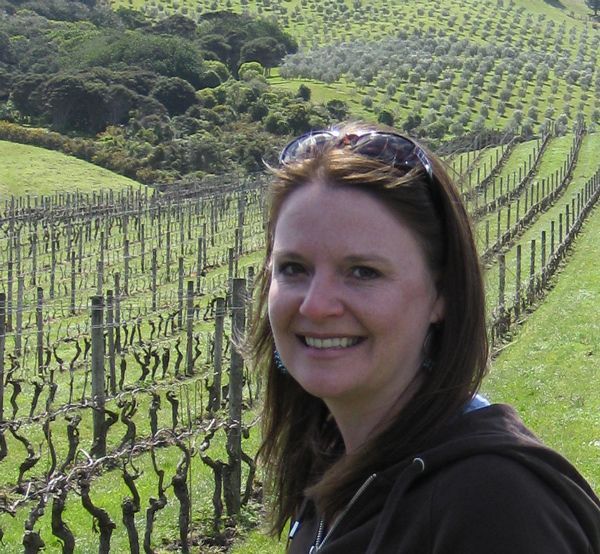 Laura Lynch, creator and writer of Savored Journeys, is an avid world traveler, certified wine expert, and international food specialist. She has written about travel and food for over 20 years and has visited 70+ countries.