A visit to Vietnam or Cambodia is incomplete without a Mekong Delta cruise. The Mekong River is the third longest river in Asia and arguably one of the most exciting rivers in the world. In southern Vietnam, the river splits into the nine rivers that make up the Mekong Delta. The locals call this area "Cuu Long," meaning "nine dragons."
The Mekong Delta has a unique and highly diverse ecosystem, fabulous rural communities and cultures, gorgeous and tempting fruit orchards, stretches of rice fields, and exciting floating markets.
However, all of the wonders of the Mekong Delta revolve around the river, which is why the only way to explore them is via a boat trip. But if you want to fully experience the wonders of the Mekong Delta, you should go on a Mekong Delta cruise.
For most visitors, a Mekong Delta cruise is the highlight of their visit to Vietnam. Here are some fabulous experiences to expect on a Mekong Delta cruise and the highlights of the cruise.
Why Take a Mekong Delta Cruise
The Mekong Delta consists of nine rivers (tributaries of the Mekong River) connected by canals and smaller streams. Life in this region depends mainly on the river. It provides fish, fertile soil for growing rice and tropical fruits, and is the primary means of transportation. Even markets are held on boats on the river.
While you can explore the area by taking boat trips across villages/cities in the region, a Mekong Delta cruise offers a more fabulous adventure. It's the perfect option for a sightseeing tour around the Mekong Delta. You'll get to watch and experience river life from the deck, restaurant, or balcony.
There are mid-range and luxury Mekong Delta cruises, depending on your budget. Private cruises are also available for those who prefer this. The cruise itinerary also varies, as different cruise boats have their own preferred routes. So you should check the cruise itineraries of tour companies to ensure they'll pass through places you want to see before making your selection.
Because there's so much to see and do in this tropical wonderland, a one-day cruise may not be sufficient to tour the region, which is why many cruises feature an overnight stay. Below are some of the highlights of a Mekong Delta cruise.
What to Expect on an Overnight Mekong Delta Cruise
An overnight Mekong Delta cruise is an unforgettable experience that will take you on a journey through some of the most stunning scenery in Vietnam. Here's what you can expect on your cruise:
Comfortable accommodations: Your overnight cruise will include comfortable accommodations on a traditional wooden boat or a modern luxury vessel. Most boats have air-conditioned cabins with private bathrooms, and some even have balconies that offer stunning views of the river.
Delicious food: You'll be treated to delicious Vietnamese cuisine throughout your cruise, with meals prepared by skilled chefs using fresh, local ingredients. You can expect a mix of traditional dishes and international cuisine, with plenty of vegetarian options available.
Scenic views: The Mekong Delta is known for its stunning natural beauty, and your cruise will take you through some of the most picturesque landscapes in Vietnam. You'll see lush green rice paddies, traditional fishing villages, and stunning sunsets over the river.
Cultural experiences: You'll have the opportunity to learn about the local culture and traditions of the Mekong Delta, with visits to local markets, temples, and villages. You can also participate in activities like cooking classes, fishing, and cycling tours.
Relaxation and rejuvenation: An overnight Mekong Delta cruise is the perfect opportunity to unwind and relax. You can spend your time lounging on the deck, enjoying a massage, or simply taking in the stunning views.
Overall, an overnight Mekong Delta cruise is a unique and unforgettable experience that will give you a glimpse into the beauty and culture of this stunning region of Vietnam.
Highlights of a Mekong Delta Cruise
The Mekong Delta stretches through Southern Vietnam into Cambodia, so it's nearly impossible to explore it all in one cruise. And although cruise companies have their preferred routes, there are exciting highlights common to every Mekong Delta cruise. They include:
Floating Markets
The floating markets are among the most popular tourist attractions in the Mekong Delta. As the name implies, a floating market is a market on water. Locals pile their products in boats, gather at designated market locations (on the river), and trade with fellow locals, wholesale buyers, and tourists off the boats. The number of boats ranges from a few dozen to over a hundred in one location, creating a stunning and impressive sight.
There are several floating markets on the Mekong Delta, but the largest and most famous is the Cai Rang floating market near Can Tho. Others include Cai Be, Tra On, Nga Nam, Lung Xuyen, and Phong Dien floating markets.
Floating markets often start as early as 4 am, so you will have to spend the night nearby to catch the market at its peak. Fresh fruits, food, and drinks are also sold in the market, so you don't have to worry about breakfast!
Activity Stops
For a more immersive experience, most cruise boats make stops at designated villages or cities along the river. It enables tourists to explore places that large boats can't reach and participate in local activities like fruit tasting, bird viewing, sailing through flooded forests, and cycling through villages.
You can visit the numerous orchards and have your fill of tropical fruits, go bird viewing, or even go hiking. You can also choose to explore the countryside on a bike and visit the local factories. You'll find factories that produce honey, coconut sweets, rice wine, and rice paper, among many others.
Local River Life
A Mekong Delta cruise allows you to observe life on the river. You'll find that locals are going about their daily activities on the river – fishing, farming, trading, weaving, and other activities. You'll pass boats and ships ferrying local products to different locations on the river or for shipping to the mainland.
The Mekong Delta has a largely Buddhist population, so you'll likely see beautifully decorated temples and pagodas in some towns along the river. If you're on a private cruise, you can decide to stay one night at a local homestay for a better experience of life on the river.
Start Preparing for Your Mekong Delta Cruise
Now that you know the fabulous experience awaiting you in the Mekong Delta, it's time to start preparing for your trip. A Mekong Delta cruise is an unforgettable journey that will leave you with memories to last a lifetime. Draw your budget, book your cruise, and prepare for a lifetime adventure. Happy cruising!
Like this post? Why not save it to Pinterest?
FOLLOW US on Pinterest, Instagram, Facebook for more great travel inspiration and tips.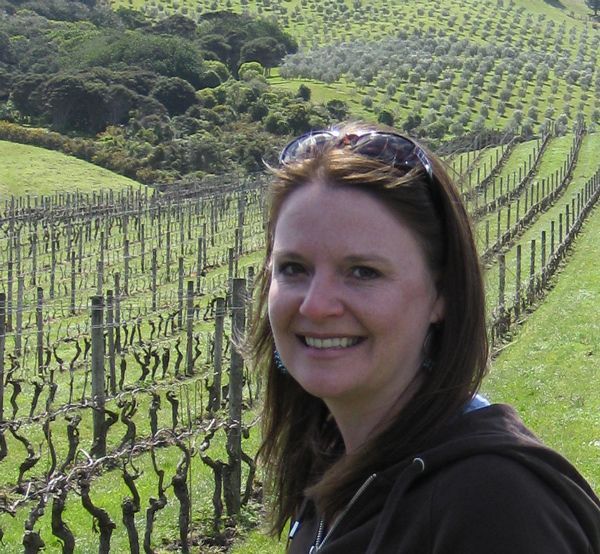 Laura Lynch, creator and writer of Savored Journeys, is an avid world traveler, certified wine expert, and international food specialist. She has written about travel and food for over 20 years and has visited over 75 countries.