The Mendoza Wine Region is nestled at the foothills of the majestic Andes Mountains, with lush vineyards as far as the eye can see. It is one of my favorite wine regions to visit in the world and a fantastic destination for any wine lover who's interested in learning more about the region and its wine style.
Mendoza is the largest wine region in Argentina, and the wine and the views are simply unbeatable. If you've been looking for the perfect wine tasting tour, the beautiful Mendoza wine region will absolutely blow you away.
Our Discover Wine series focuses on regions of the world that you can visit for wine tasting.
It is comprised of three major wine producing areas: the Uco Valley, Maipu, and Lujan de Cuyo. Each of these growing areas produces slightly different varietals and the wineries have a unique feel that sets it apart from the others.
In order to get a good overview of the region and try some wine from each of the areas, we highly recommend you visit all three areas to see for yourself the changes in terroir and climate, and see the affect those things have on the wine.
With a solid plan for touring Mendoza's wineries, you'll be able to do all three areas in just 3-6 days (depending on how many wineries you want to visit in each area and if you have the time to visit at a slower pace, covering each region in 2 days rather than one.)
» Want more? We've got a great 3-day itinerary for Mendoza to make your planning easier. Here are the top wineries to visit in Mendoza, and here are the hotels we recommend for a great wine trip in Mendoza.
Where to Stay in Mendoza
If you don't have time to read our full guide on where to stay in Mendoza, we recommend this hotel:
Planning a Mendoza Wine Tour
How to Get to the Mendoza Wine Region
Most flights from the U.S. to Mendoza require a stopover on the way. From LAX (my home airport), stopovers are in Panama or Santiago, Chile. Coming from IAD (Dulles, VA), the stopover is also Panama. No visa is required for U.S. Citizens for a less than 90-day trip.
The airport in Mendoza is only about a 30-40 minute drive from the city and a taxi is the most efficient way to get to your hotel. Taxis to downtown Mendoza from the airport are easily available. The trip to the city center should cost about 2800 ARS (US $10).
Wine Tour Options
I would usually recommend renting a car to do your own wine tour, but that isn't the way I would suggest you see Mendoza. First of all, the roads are not well marked and it can be very difficult to find your way around to the wineries and they all have very tight security with guards.
Secondly, if you don't speak Spanish well, you may run into issues getting into the wineries. It's best to hire a driver. Or better yet, hire a tour guide and get all their expertise and knowledge!
Book a Tour With Borravino
I recommend booking a wine tour with a reputable company, like Borravino. The tour guide, Damian, was born and raised in Mendoza and has a deep knowledge of the wine regions. On his tours, you'll meet passionate winemakers, explore boutique wineries, and savor the region's best wine and food.
When you work with Damian, you can decide where to go or have him take care of all the details for you – transportation, appointments, and everything. Book a one-day tour or go all out and have him plan a magical tour of Mendoza, Buenos Aires, Chile's wine regions, and Uruguay's wine regions – it's entirely up to you. I personally recommend booking at least 3 days – one in each area of Mendoza.
If you do contact Damian, please let him know that I referred you or use coupon code SJWINE on his website checkout page. Doing this will earn you free perks like visiting an extra winery or olive mill (for a 1-day tour) or free transfers from airport to hotel (for a 3-day tour).
*We've partnered with Borravino to give you a great wine tour option that we know and trust. If you book with them, we will receive a small commission.
Visit three wineries and have a wine-paired lunch at the third.
Price per person: $175 USD for Lujan or Maipu; $215 USD for Uco Valley (all inclusive). There is a 10% discount for groups of 4 to 8 people. Larger groups should discuss the price with Damian. BOOK HERE (Use coupon code SJWINE for a FREE extra winery visit).
Visit all 3 of Mendoza's well-known wine regions: Lujan de Cuyo, Maipu, and Uco Valley. Each day you'll visit 3 wineries (a mix of old and new, big and small), with a wine paired lunch at one of the wineries.
Price per person: $565 USD (all inclusive). BOOK HERE (use coupon code SJWINE for a FREE extra winery visit).
Spend 2 nights/3days in Buenos Aires and 4 nights/5 days in Mendoza. Transfers, hotels, dinners are included. Discover the city, neighborhoods, and iconic landmarks. Then transfer to Mendoza for a personalized wine tour of the three regions of Mendoza, paired with traditional Argentine cuisine. Price includes accommodation for couples, all private transportation, all activities, wine tours, city tours, lunches, and wine tasting.
Price per person: $1848 USD. BOOK HERE (use coupon code SJWINE for a FREE welcome dinner)
Borravino Customer Review
"Each of our experiences planned by Damian were perfect – great wine, great views, friendly people! We had a wonderful time in Mendoza and Uruguay and cannot recommend this experience enough! 🙂 By Caitlyn Miller on Apr 20, 2022."
Check out the offerings here and be sure to tell Damian that Savored Journeys sent you.
Top Tips for Mendoza
By keeping these tips in mind, you can ensure a well-planned and enjoyable wine tasting trip to Mendoza.
Plan Your Visits: Limit your visits to three to four wineries per day to fully appreciate each experience. During wine tasting sessions, you'll receive generous pours, and if you participate in a wine pairing meal, you can expect to taste five to six glasses of wine.
Check Opening Days: Note that some wineries in Mendoza may not be open on Saturdays or Sundays. Ensure you check the operating days and hours of the wineries you want to visit to avoid any disappointments.
Arrange Transportation: Considering the amount of wine you might consume, it's a good idea to hire a driver for your wine tasting trip. This way, everyone in your party can enjoy the wine without worrying about driving. If you have your own car, designate someone as a driver who can still taste the wine but in moderation.
Inquire About Payment Methods: Before your visit, contact the wineries to inquire about their accepted payment methods. Some wineries only accept cash, so it's good to be prepared and know in advance.
Paying in Mendoza
This is a strange heading for anyone who hasn't traveled in Argentina recently. Paying for things has become a bit of a chore for visitors because the government has an inflated exchange rate for tourists. If you use a credit card to pay, you'll be paying almost twice as much as if you used cash.
I definitely recommend that you pay for everything in cash while you're there. That's going to mean bringing quite a bit of cash into the country with you. You might need to do a little pre-budgeting to know how much you'll need.
Argentina's unofficial exchange rate – known locally as the 'blue dollar' – is currently around double the official exchange rate. If you can get the unofficial rate, you'll get more pesos for your U.S. dollar.
Here's what I recommend:
Avoid using ATMs or paying with bank or credit cards. If you do, you'll be charged at the official exchange rate (or slightly worse) and will probably also be charged bank fees.
Don't rely on pulling money out of an ATM. You will get the official rate, which isn't favorable, and the limit on the amount of cash you can get out of an ATM per day is very low and there are high bank fees (like $10US per transaction).
Bring cash in $100 bills to exchange unofficially at the blue dollar rate. You'll find places that will exchange or you can ask your hotel or tour guide for recommendations where to do this. Don't bring $20s or smaller, they are harder to exchange.
If you don't want to carry a large amount of cash into the country, some electronic money transfer services, like Western Union, offer an exchange rate that's closer to the blue rate than the official rate. Use the Western Union mobile app to send money from your bank account and go pick up the cash in pesos in a local branch. Just be aware that the line to get said cash can be hours long.
Try to not exchange more than you need because getting dollars back for excess pesos at the end of your trip will likely be at the lower official rate.
Where To Do Wine Tasting in Mendoza
While it hasn't reached the ease of Napa wine tasting, getting around to the best wineries in the region doesn't have to be difficult. The best way to see the entire region at your own pace is to hire a driver (this will be expensive, but is necessary) for three days and set out to visit up to three wineries in each of Mendoza's three wine regions: Lujan de Cuyo, Uco Valley and Maipu.
Each region has a unique feel, but if you can't make it to all three, a day-trip to one or two will suffice. All of our suggested itineraries have a good mix of modern, large commercial and family-owned wineries. Check out or list of 11 Must-Visit Mendoza wineries for more details.
The most characteristic grape varietal in Mendoza is Malbec. Malbec is the iconic wine of the region, the province and the country. Other red varietals include Cabernet Sauvignon, Merlot, Pinot Noir and Syrah. Chardonnay and Sauvignon Blanc stand out among the whites, but you'll also find Chenin Blanc, Bondarda and some Torrontes.
In Lujan de Cuyo:
Archaval Ferrer
Vistalba
Clos de Chacras
Carmelo Patti
In Uco Valley:
Salentein
Andeluna Cellars
Domaine Bousquet
Bodega La Azul
In Maipu:
Trapiche
Tapiz
Familia Zuccardi
How to Schedule Wine Tours & Tastings
You can only go to a winery if you book in advance, there isn't a way just to show up, for security reasons. They check all cars at the gate and if you don't have a reservation, they won't let you in. So you will need to make bookings at least 2 weeks in advance to make sure you get your preferred reservations, especially in high season.
The best way to schedule wine tours and tastings is through a tour guide or with your hotel concierge. They have all the experience and expertise you need to space the tours out appropriately. The best part about going though a guide is that they also take care of transportation. It's the easiest way to go, by far. Borravino is the company we recommend (let them know we sent you for a free gift).
Where to Stay in Mendoza
Mendoza is a beautiful city located in the heart of Argentina's wine country. There are plenty of options for accommodation in Mendoza that cater to wine lovers. Here are some recommendations for where to stay in Mendoza for a wine tasting trip:
Lujan de Cuyo: This is the most popular wine region in Mendoza, and staying here will put you in close proximity to some of the best wineries in the area. There are many hotels and lodges in Lujan de Cuyo that offer wine tours and tastings.
Chacras de Coria: This charming village is located just outside of Mendoza and is known for its beautiful vineyards and wineries. There are many boutique hotels and guesthouses in Chacras de Coria that offer wine tastings and tours.
Maipu: This wine region is located just south of Mendoza and is home to some of the oldest wineries in Argentina. Staying in Maipu will give you the opportunity to explore the history of Argentine winemaking while enjoying some of the best wines in the country.
Mendoza City: If you prefer to stay in the city, there are many hotels and apartments that offer wine tours and tastings. You can easily take a day trip to any of the nearby wine regions from Mendoza City.
One of the best places to stay is right in the center of Mendoza city, where you don't need a car to get around. You can walk to many great restaurants and bars.
Some of our favorite hotels are in the wine regions and that's a really great way to go, especially if you're wanting a fully immersive wine experience. If you want more info on each, read our guide on where to stay in Mendoza.
The Park Hyatt Mendoza is a luxurious five-star hotel located in the heart of Mendoza City, just a few blocks away from the main square. The hotel is housed in a beautifully restored 19th-century building that blends classic architecture with modern amenities.
The rooms and suites are spacious and elegantly decorated, featuring high ceilings, plush bedding, and marble bathrooms. The hotel also features an outdoor pool, a spa, a fitness center, and several dining options, including a wine bar that specializes in local wines.
The Park Hyatt Mendoza is the perfect choice for travelers who want to experience the best of Mendoza's wine country while enjoying the comfort and luxury of a world-class hotel.
The Entre Cielos Luxury Wine Hotel & Spa is a unique and luxurious hotel located in the heart of Mendoza's wine country. The hotel is surrounded by vineyards and offers stunning views of the Andes Mountains.
The rooms and suites are spacious and beautifully decorated, featuring modern amenities and private balconies or terraces. The hotel also features a state-of-the-art spa, a rooftop pool, and several dining options, including a gourmet restaurant that serves delicious Argentinean cuisine.
One of the highlights of the Entre Cielos Luxury Wine Hotel & Spa is its wine cellar, which houses over 3,000 bottles of wine from around the world. The hotel also offers wine tastings and tours, as well as cooking classes and other activities.
Lares de Chacras is a charming boutique hotel located in the heart of Chacras de Coria, one of Mendoza's premier wine regions. The hotel is housed in a beautifully restored 19th-century building and features just ten rooms, each uniquely decorated with traditional Argentinean furnishings.
The hotel's gardens are a highlight, featuring a beautiful pool, a Jacuzzi, and a sun terrace. The hotel also offers a spa, a library, and a restaurant that serves delicious Argentinean cuisine.
Lares de Chacras is the perfect choice for travelers who want to experience the charm and tranquility of Chacras de Coria while enjoying personalized service and luxurious amenities.
Where To Eat & Drink in Mendoza
There are so many great places to eat in Mendoza, but you'll want to make sure you have reservations for all of them in advance. Making reservations can be a bit frustrating. Some places are responsible over email, while others only communicate via Whatsapp. The best thing is to have your hotel concierge or your wine tour guide make reservations for you.
More below, but here are some of our quick tips:
Best wine: Michel Rolland
Best wine tour: Salentein
Best empanadas: Entre Cielos
Best steak: Jesus Maria & Don Mario
Best gourmet meal: Francis Mallman 1884
Lunch
Dinner
Tours to Book:
Conclusion
There are so many great things to do and so much great wine to drink in Mendoza. Now that you're armed with all the information above, you'll know how to get there, where to stay, what wine tours to book, where to go wine tasting, and where to eat.
You're all ready to go!
Like this post? Why not save it to Pinterest?
FOLLOW US on Pinterest, Instagram, Facebook for more great travel inspiration and tips.
(Disclaimer: This post contains affiliate links.)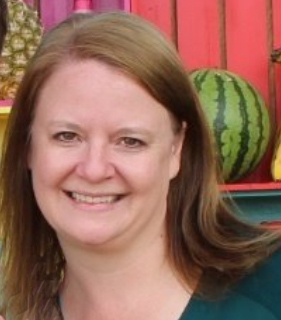 Laura Lynch, creator and writer of Savored Journeys, is an avid world traveler, certified wine expert, and international food specialist. She has written about travel and food for over 20 years and has visited over 75 countries. Her work has been published in numerous guidebooks, websites, and magazines.