With all the activities and sights to see in Mexico City, not to mention the tasty food options that bombard you from every angle in this delectable city, it can be difficult to decide what to do with your time.
If you're a food lover, you'll want to balance your time between food activities, meals and seeing all the impressive sights. To that end, we have created the perfect 3-day Mexico City itinerary for food lovers that strikes just the right balance and ensures you get to try all the delicious food.
If you're wondering if Mexico City is a good foodie travel destination, I can tell you it absolutely is. Mexico City is a vibrant city alive with culture, fantastic food and incredible things to do and see. It is one of my favorite food destinations in the world.
If you're worried about the sheer size of this enormous city, or the safety concerns you hear about in the news, I can assure you that it's no different from any other big city, like Paris or London. You must take safety precautions no matter where you go. I wouldn't hesitate to travel there, and would go back in a heartbeat.
Here is our recommended itinerary for spending at least 3 days in Mexico City. You may find that 3 days is not enough time, but you can certainly get around to many of the major sites in this amount of time. So feel free to extend or shorted this itinerary to fit your situation.
Where to Stay in Mexico City
We loved staying at the Hilton Mexico City Reforma. It's in a fantastic location in the Reforma neighborhood, within easy walking distance of many top sights and right on the bus line. We used Uber to get around much of the time we were there and it was incredibly cheap – the equivalent of $2-3 for a trip across town.
Stop One: Visit the Zócalo
Located right in the city of the city, it's hard to miss the Zócalo, the main square. It's enormous . And it's easy to see why it was once used as the main ceremonial center for the ancient Aztec city. If anything major is going on, like New Years Eve, the square is decorated and busy with festivals and celebrations.
Within the Zocalo is the Metropolitan Cathedral. You can go inside for a quick look around and take some photos of the incredibly architecture. Next to the cathedral is the Templo Mayor, which are the impressive ruins of the main temple of the Aztecs. It was destroyed by the Spanish in 1521 in order to build the new cathedral, but today it's a UNESCO World Heritage Site.
Very close by are many top things to do, and it is from here that the city starts to unravel its treasures, so it's a great place to base yourself. You can catch any of the hop on hop off bus tours here too, or explore the Mexico City Metropolitan Cathedral.
There are three convenient ways to see all the sights of Mexico City in about 5 hours. One is the hop on hop off bus tour, which has 17 stops all over town including Zócalo, Plaza Manuel Tolsá, Cibeles Fountain, and the Independence Monument.
The tour has three circuits that go from Downtown to Polanco, Reform to Sante Fe, and around the temples. It costs about $18 for a 24/hr ticket. Get your tickets here.
A second way to see the city is on a guided city tour. This private tour that we recommend takes about 4 hours, starting at 8am. Your tour can be completely personalised to your interests so you can explore neighborhoods and see the top sites. This historic walking tour of downtown is a great way to see a UNESCO World Heritage Site.
Stop Three: Street Food Markets
If you went on a city tour at the beginning of the day, instead of visiting the food markets, be sure to add this activity to your itinerary next.
We visited Mexico City during the holidays and there were street markets everywhere, but even during slower times in the city there are markets to be found. It's fun to wander through the maze of vendors selling all manner of things, from trinkets and toys to cell phone accessories, to every kind of Mexican street food imaginable.
We tried half a dozen new-to-us street snacks that we'd never eaten before at a market that was only a block wide. If you can't find a street market, there are a good number of established markets around the city where you can spend a couple hours checking out the local fare.
Two of the top food markets are Mercado de la Merced and Mercado de San Juan, but you will likely also find temporary street food stalls all over the city.
You can either book an organized tour, like this one, or just hop around to the markets on your own. The organized tour lasts about 5 hours and visits 5 of the most popular markets. If doing it on your own, be sure to check out Mercado de la Merced and Mercado de San Juan.
Stop Four: Mexico City Craft Beer
After spending the whole day on a tour and walking around the markets, you'll definitely be ready for a break. We like to fill our break time with a little of the local libations. In this case, we're talking craft beer. Mexico City has exploded with craft breweries over the years. If you're a beer lover, you'll definitely want to try some of the local brews.
We recommend a stop at Principia Tasting Room (Av. Magdalena 311) where they have many their own beers on tap, plus a bunch of guest beers. They also have food so you can stay here to eat dinner if you want, or just grab a snack to go along with your beer.
If you want to check out a few more local micro brews, we also suggest: Cervecería Calavera, Casa Cervecera Morenos, and Cerveceria La Reforma.
Stop Five: Dinner at Pujol
One of my favorite things to do in Mexico City is eat at one of the top-rated restaurant. I would highly recommend Pujol (read more about it here). It's located in the Polanco neighborhood and is a fun experience.
They use indigenous ingredients that most of us have never tried before, like ants! One of our favorite dishes was the mother mole mixed with new mole. There are so many flavors in this dish. The experience at Pujol is unique and fun, plus the food is incredible.
Stop One: Mexico City Food Tour
I personally don't think a trip to any big city can be complete without a food tour. It's one of the best ways to get to know a city's food culture and find all the fun places to eat while you're there. Why not start your second day in Mexico City with a food tour?
Keep in mind that the various food tours leave at different times, so you'll have to choose your tour first, then adapt the rest of your schedule for the day around the tour times.
Another thing to keep in mind is that Mexico City has an abundance of food meccas throughout the city, which leads to a number of really great neighborhood food tours. Here are three food tours we recommend. They all run about $75/pp for a 5 hour tour. You can choose which one sounds the most fun or the most convenient to you:
Stop Two: Chapultepec Castle
Definitely worth a visit is the impressive Chapultepec Castle, which is currently being used as the National Museum of History. The castle was once used to house royalty, but has also seem many other uses throughout its history.
It was even used as a filming location for William Shakespeare's Romeo + Juliet with Leonardo DiCaprio. It's a beautiful building to walk around, especially if you're into architecture and art.
The park is divided into three sections. The first section, which contains most of the park's attractions, is also the oldest and most visited. It is here that you'll find the castle, the Chapultepec Zoo, the Museum of Anthropology, and the Rufino Tamayo Museum.
You can also skip the museums and just hang out on the lawn, or rent a boat and explore the lake.
» Chapultepec Castle and Park Private Walking Tour
Stop Three: Palacio de Bellas Artes
One of the most impressive buildings in the city for me is the Palacio of Bellas Artes (Av. Juárez, Centro Histórico) – aka Palace of Fine Arts. Inside is an architecture and art museum.
The building is also host to a number of important events throughout the year, including music, art and theater. There are also a number of prominent murals painted by many of the top mural artists in Mexico.
Stop Four: Roma Norte with Dinner at Maximo Bistro
The Colonial Roma neighborhood is one of the most famous and popular areas of the city. It is divided up into two parts: Roma Norte and Roma Sur. We suggest heading to this neighborhood when you're done with museums. There are many bars and restaurants to explore here.
Start at Mercado Medellín for a stroll around the food and vegetable stalls. It's a local market full of Central and South American street foods.
One of our favorite restaurants in the Roma Norte neighborhood is Maximo Bistrot (read more about it here). The chef there is, Eduardo Garcia, is one of the best chefs in Mexico City. Make sure you make a reservation a week or more in advance. It's a popular spot.
Save room for ice cream because a stop at Helado Obscuro (Calle Córdoba No.223) is an absolute must. You can try unique ice cream flavors like tequila and mojito, among many others. They don't call it "obscuro" for nothing.
Stop One: Teotihuacan Archaeological Area
The best way to see the Theotihuacan Pyramids is on a private tour, like this one. Other options include going on a group tour, which usually fits round 20 people, or driving yourself. A private tour is great because you have the guide all to yourself and don't have to deal with a big group of people.
The best way to see the pyramids is by going as early in the morning as possible to avoid the crowds. The drive is about one hour from Mexico City. If you arrive early, you can explore the pyramids freely and get a lot more out of it.
Teotihuacan was one of the largest Mesoamerican cities in Mexico. The pyramids that were built there are a major tourist attraction in the area, and for good reason. Contained on the grounds are the Pyramid of the Sun, the Pyramid of the Moon, the Temple of Quetzalpapalotl, the Avenue of the Dead and various other ruins from the once great city. (Read more about Teotihuacan.)
You can walk around the grounds, hike up the pyramids for an incredible view from the top, and spend hours checking out the shops and restaurants surrounding the area.
On our tour, we stopped for a Mezcal tasting and then had a fantastic lunch with a great view of the Pyramids as we ate. We asked our guide to take us to a restaurant on the way out of the pyramid complex called Mayahuel. It was delicious. Highly recommended.
Stop Two: Basilica of Our Lady of Guadalupe
Every city has Cathedrals and Basilicas to explore and Mexico City is no different. The Basilica of Our Lady of Guadalupe is a Roman Catholic church built at the base of a mountain where Our Lady of Guadalupe is said to have appeared to a local saint, Juan Diego, thus making the grounds sacred.
There are other churches and buildings in the area to see, including the New Basilica, where the cloak of Juan Diego now resides. You'll have to visit to learn the significance of the cloak and to see it for yourself. Most tours from Mexico city visit both the pyramids and the Basilica.
Stop Three: Mezcal Tasting
You cannot go to Mexico without sampling the Mezcal. In Mexico City, you'll find plenty of places to do just that. There are many Mezcalerias in the city, but our favorites two are located right next to each other in the La Condesa neighborhood: La Botica (Campeche 396, labotica.com.mx) and La Nacional (Nuevo León 120).
Between these two places, you'll be able to choose from dozens of Mezcals, plus many other spirits from Mexico. We found that Mezcal is fantastic mixed into cocktails and adds a special twist to a drink normally served with tequila.
Mezcal is also great for sipping, and should always be served with orange slices and chili salt. Check out our favorite mezcal cocktail – we shared the recipe in this post.
This is one of my favorite food markets that we've ever visited. Even if you're not a foodie, you have to stop by this market and preferably with an empty stomach. The Mercado Roma building contains three stories worth of food vendors, restaurants and purveyors.
You can buy spices at one stall, pick up a bottle of wine for later, eat a chalupa, grab some dessert and sip on some local Mezcal all with in a few steps of each other.
On the rooftop there's a beergarten serving local beers, cocktails and brats. We spent hours there, wandering around tasting everything. I would suggest going for lunch and on a weekday, if possible, to avoid the crowds.
Location: Calle Querétaro 225, Roma Norte, 06700 Ciudad de México
Hours: Sun-Wed 9am-8pm; Thur-Sat 9am-1am
Tours to Book:
CONCLUSION
Hopefully you'll have more than just 3 days to visit, because there's so much to there, but you'll definitely see a lot of the city with this 3-day Mexico City itinerary! By the way, if you only have a quick layover in Mexico City, you can still see and eat a lot of great things!
Have you been to Mexico City? What were your favorite things to do there? Share your experiences in the comments section. We love to hear from you!
Like this post? Why not save it on your Pinterest board?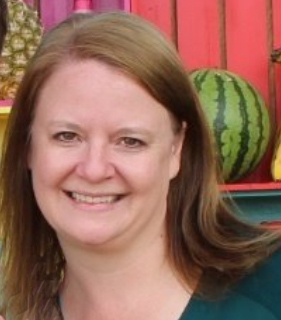 Laura Lynch, creator and writer of Savored Journeys, is an avid world traveler, certified wine expert, and international food specialist. She has written about travel and food for over 20 years and has visited over 75 countries. Her work has been published in numerous guidebooks, websites, and magazines.