If you love trying new restaurants, you're going to love Mexico City. There are a lot of great Mexico City food experiences to have, from street food to fine dining – many that are creative, unique and one-of-a-kind.
In order to try authentic flavors and dishes from Mexico, be sure not to miss a chance to eat at some of the best restaurants Mexico City has to offer. There are literally hundreds of restaurants to choose from, but we've listed 4 of the favorites that we've tried.
We very much enjoyed our experience at these restaurants. Just remember that due to the popularity of the restaurants we've listed below, you will need to make a reservation pretty much all year around, to avoid being disappointed.
Spending more time in Mexico? Check out our list of 8 beautiful places to visit in Mexico and check out all the delicious food you must try in Mexico. See our guides for Cancun, Mexico City, and Cabo San Lucas.
Great Restaurants to Try in Mexico City
Pujol
Location: Tennyson 133, Polanco, Polanco | Website
When we decided to go to Mexico City, I already knew which restaurant we absolutely had to go to. Pujol has been on my dining radar for a long time. It is certainly one of the top restaurants worth traveling for.
Consistently ranked in the top 20 on the World's 50 Best Restaurants list, Pujol has been in the Mexico City limelight for a long time now. The food is both creative and inventive, and the best part is that they use ingredients native to the area, plus some interesting additions like powdered ants and huitlacoche, which is a corn fungus.
We started out with a cocktail with mezcal. We also had a lovely bottle of wine from the main grape growing region of Mexico, Valle de Guadalupe.
The menu features six dishes, plus a happy ending. It begins with a series of street snacks, like a chia tostada, a a pumpkin chileatole (which was basically a pumpkin soup), and the much-talked-about baby corn with powdered chicatana ants, coffee and chili mayo. It was served on a stick nestled inside a hollowed-out gorde filled with smoke that billows out as it arrives at the table.
The next three dishes provided a choice from four specialties. We chose the Cuitlacoche with chicken liver, the jerky tartar, a suckling lamb taco, a suckling pig taco, and for our main courses we chose rabbit and chicken. Each dish had an incredible amount of ingredients we had never before tasted. It was incredibly fun to taste and try so many new things.
The final course was a special blend of mole. Mole madre and mole nuevo. The mole madre has been stewing for 849 days and is a rich and flavorful puree, while the nuevo is bright with less deep, brooding flavors.
This was followed by a quick palate cleanser and then an array of "happy endings" for dessert. My favorite of the dessert was the coiled churro with dulce de leche dipping sauce.
Maximo Bistrot
Location: Av. Álvaro Obregón 65 Bis, Roma Nte. | Website
Maximo Bistrot ranks on the Latin America 50 Best Restaurants list. We found it by watching an episode of Anthony Bourdain's Parts Unknown Mexico. He called it the best restaurant in Mexico City, so obviously we had to check it out. It's a comfortable, yet small restaurant featuring modern French food with Mexican influences. It was worth every bite.
The tasting menu started out light with a briny oyster, then moved on with a tender and chewy ravioli, a beautiful citrus salad with oranges, a crisp piece of suckling lamb, Wagyu Ribeye tenderloin and a refreshing sorbet.
It was a great way to end the year on a high note. We met a couple from New York and had a nice time chatting with them. We sat at a nice outdoor table, but the inside of the restaurant looked very inviting. It's small, so reservations, as far in advance as possible, are required!
Mercado Roma
Location: C. Querétaro 225, Roma Nte. | Trip Advisor reviews
Located in the Roma neighborhood, Mercado Roma is a foodie heaven that opened in 2014, packed full of food and drink purveyors offering a huge array of tasty foods. There are somewhere around 60 vendors to choose from, all packed tightly into the warehouse space.
Near the back of the market there are long communal tables where you can take your food to eat. Or you can belly up to the bar at a few of the stalls, if there's an open seat, which can be quite hard to come by during busy times. The market fills the entire downstairs and continues on a second floor, which you can get to by a set of stairs.
We were happy to find that an elevator ride takes you to yet another floor containing a German-style beer garden in an alfresco sunroom.
We felt like we could have stayed at Mercado Roma for hours sampling all the delicious food. We had tacos, gorditas, tuna tartare, an all natural strawberry gelato bar, a tamale… the list would have gone on if we weren't headed to a big dinner in a few hours.
We went on a Thursday afternoon and didn't find it to be very crowded at all. We were able to sit at each bar and get around rather easily, but I can imagine that a weekend afternoon wouldn't be as accommodating.
La Gruta Restaurant
Location: Circuito Arqueologico, Av. del Puente S/N, 55820 San Francisco Mazapa | Website
You really will not believe this place, if you're lucky enough to travel outside of Mexico City to Teotihuacan, Mexico. La Gruta is a vast underground cave and the setting for an elaborate restaurant serving Mexican cuisine to tourists.
The wait might take longer than you expected (it's always good to have reservations, especially for lunch), but the food is decent and the atmosphere is pretty unique. I mean, when have you ever seen an entire restaurant operating out of a cave?
Sure, it's touristy (many of the local tour guides take their clients here for lunch), but as you'll see when you're visiting the Teotihuacan pyramids, every place is touristy. In fact, why not check out all our favorite touristy things to do in Mexico City.
We've heard the service is very slow and you may not have the best dining experience as far as the food and service is concerned, but if you're willing to give up a bit of your afternoon and aren't expecting a gourmet lunch, you'll be treated to a one-of-a-kind experience. One Saturday and Sunday, there's also a 40-minute folkloric dance show in the late afternoon.
CONCLUSION
You really could just walk through any neighborhood in Mexico City and find loads of great places to eat, but these restaurants above are the best of the best. You should definitely try to visit them while you're in town. Such great food.
Do you have a Mexico City favorite restaurant? Tell us about it in the comments.
Like this post? Why not save it to your Pinterest board using the images below.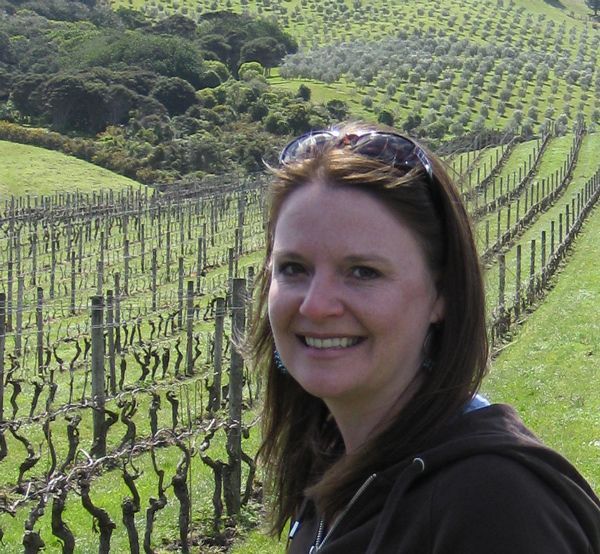 Laura Lynch, creator and writer of Savored Journeys, is an avid world traveler, certified wine expert, and international food specialist. She has written about travel and food for over 20 years and has visited 70+ countries.