Mexico has some amazing beaches — long stretches of pristine white sand and crystal clear waters stretching from Cancun to Playa del Carmen and down the Mayan Riviera. But the area's biggest and best attraction is a hidden gem, buried deep beneath the earth, beyond the eyes and imaginations of most travelers to Cancun. They are Mexico's cenotes.
Until now, you may not have even known they existed, but there are thousands of cenotes in Mexico. If you're planning a trip to the Yucatan Peninsula, you can't miss these amazing natural wonders. It's possible not only to view them, but to swim in some of them.
Spending more time in Mexico? Check out our list of 8 beautiful places to visit in Mexico and check out all the delicious food you must try in Mexico. See our guides for Cancun, Mexico City, and Cabo San Lucas.
What is a Cenote?
Cenotes are sinkholes. They are caves and tunnels that form underground when the limestone bedrock above collapses or caves in to reveal subterranean pools of water. The water in the pools is often pristine and so clear that you can see right down to the bottom.
The water is fresh, having filtered through the rocks for many decades. The Mayans thought of the cenotes as sacred wells and believed they were a way to speak to the Gods. They built their communities around the cenotes and used them for sacred rituals.
While these are practices of the past, the cenotes are still seen as sacred to many of the inhabitants of the area, so visitors should be as respectful of cenotes as possible. There are an estimated 7,000 cenotes in Mexico on the Yucatan peninsula alone, making it a prime spot to check out this natural phenomenon. You will simply be amazed!
Swimming in a cenote in Cancun is one of the coolest things I've ever done. The experience is really unlike any other I've had. It feels very much like you've found a secret that the rest of the world doesn't know about, and a little like you've stepped into an ancient world that's been untouched by human destruction. It's really breath taking.
Where Are the Best Yucatan Cenotes?
It's not difficult to find Mexico's cenotes to explore. There are many you can stop at if you have a rental car. You can then choose which cenotes you want to visit and make your own plan.
However, even if you don't have a car, there are guided tours to some of the most popular cenotes in Tulum and the surrounding areas, that also include a stop at one of the nearby Mayan ruins (Tulum, Coba or Chichén Itzá).
Note that there really aren't any Cancun cenotes you can visit. Most of them are located further south and to the west.
⇒ We highly recommend this tour – we've taken it ourselves and thought it was really well planned and was a ton of fun: Cenote Triple Adventure in Tulum
Cenotes in Tulum
Cenote Dos Ojos is one of the biggest and best cenotes in Mexico. It is located just 15 minutes from Tulum. There is a vast system of caves at Dos Ojos, extending up to 61 km in length. The name comes from there being two distinct areas of the cenote. It's perfect for swimmers and divers. The water is warm all year round. Dos Ojos Cenote is open from 8am to 5pm.
Gran Cenote is another very popular cenote near Tulum. It is just a few kilometers north, on the highway to Coba. It's perfect for families, because it's shallow on one side, with a sandy bottom. You can snorkle around looking at the stalagmites and stalactites both above and below the water. Or you can go on a dive. When you're finished swimming, you can stay for a picnic at one of the provided picnic areas. Gran Cenote is open 10am to 5pm.
Cenote Angelita is a spot for advance divers. The cave extends down 200 feet, with an interesting landscape as you go deeper and deeper.
Cenote Sac Actun — We went on a private tour of Tulum and Sac Actun that was fantastic.
Cenotes in Playa del Carmen
Cenote Azul is located about 14 miles south of Playa del Carmen, making it a very convenient stop, no matter where you're staying in the Riviera Maya. There are a few other cenotes right nearby (Cristalino and Jardin of Eden), so you can even make a day of it. Azul is quite large, with plenty of different areas to explore. You can even jump from the rocks into the water.
Kantun-Chi is an ecopark, and one of the most commercialized cenotes you can visit. Expect to a higher price for the added conveniences. They have several grottos and cenotes to check out. You can walk along the paths in the caves, or swim in the cenotes. Outside, there are many plants and animals to see. Kantun-Chi has an online reservation system that you should consult before going.
Cenotes near Chichén Itzá
Ik kil Cenote is one of the most photographed of the cenotes in Mexico. It's the one with all the vines hanging down above the cavernous cenote. The problem is that all the amazing photos have encouraged all the tourists, and Ik Kil can become really packed with people, making it not so fun. If you're looking for a really great photo, arrive as early as possible or you won't get a good one. If you're looking for a really great cenote experience, don't go to Cenote Ik Kil.
Cenote Yokdzonot bills themselves as a Maya wellness resource and eco-adventure destination, whatever that means. They are hoping you will commune with nature her. And, they have ziplines. Need I say more? Okay, they also have biking trails, rappeling, picnic spots, places to camp and a restaurant. It's sort of your all around cenote experience at Yokdzonot.
For more in depth information on each of the cenotes, see this Ultimate Guide to the best cenotes.
Tips & Information for visiting Yucatan Cenotes
At the most popular cenotes in the area (including those listed above), facilities are set up to allow visitors to safely enjoy the experience. They all have changing facilities, bathrooms, refreshments and equipment, such as snorkeling gear, helmets and flashlights that you can rent. And most have devised creative methods for getting into the cenote, from ziplines that dunk you directly into the water, to tarzan-like vines you can swing in on.
The water in the cave is usually fresh water, not salt water, and is the clearest water I've ever seen. Of course, it should be, since it's been filtered through the limestone for many years before reaching the pool below. While snorkeling in the cave with a flashlight, you can see all the way to the bottom with perfect clarity.
You don't need much for your visit, so pack light. It's best to leave expensive cameras behind. A small, waterproof camera will work best. Some of the parks, like Sac Actun, will take photos of you throughout your stay that they will sell you on a CD at the end.
You'll want your swimming suit, towel, sunglasses and a pair of water shoes that won't come off your feet while ziplining and snorkeling. It's recommend not to wear sunscreen or other products in the water as the oils and chemicals can destroy the environment. If you absolutely must wear sunscreen, choose a biodegradable one with natural ingredients.
CONCLUSION
There are dozens of ways to enjoy Mexico cenotes, so if swimming in a dark cave or ziplining into the water aren't your thing, you can also explore them on foot or just hang out at the water's edge to admire the gleaming pools.
Visiting the cenotes is a very cool experience that you can only do in this part of Mexico, but it's very important to be mindful of this natural wonder and keep it as pristine and incredible as when you found it. It's sacred land, and should always be treated with respect.
Have you been to the cenotes of Mexico? What's your favorite one?
Like this post? Why not save it to Pinterest?
FOLLOW US on Pinterest, Instagram, Facebook for more great travel inspiration and tips.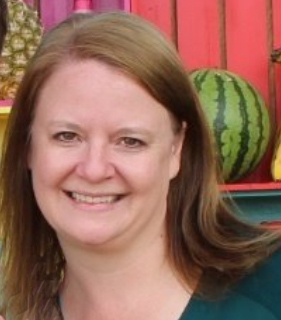 Laura Lynch, creator and writer of Savored Journeys, is an avid world traveler, certified wine expert, and international food specialist. She has written about travel and food for over 20 years and has visited over 75 countries. Her work has been published in numerous guidebooks, websites, and magazines.