We love traveling – we do it a lot, obviously. But let's be real: packing is the bane of the entire experience. You're not alone if you've sat staring at an open suitcase, overwhelmed by the mountain of "essentials" that somehow need to fit in there.
But here's a game changer—minimal packing. If you embrace the idea of less being more, you'll discover a whole new layer of travel zen. If you can let go of the need to have every creature comfort you have at home, your bags will be lighter and your mind will be uncluttered and free to enjoy the experience.
Okay, you say, I'm intrigued. But how do I do that? It's not without some effort, of course. But we've been packing this way for years, so I know you can too. In this article, we'll lay out our top tips for achieving minimal packing bliss.
Create a Mindset Shift Toward Minimal Packing
The first step to mastering the art of minimal packing is a mindset shift. You must make a conscious decision that you don't need five pairs of shoes or a range of outfits suitable for every imaginable occasion.
In fact, all you need are the essentials. If it's going to be chilly outside, are three sweaters and a jacket necessary, or could you choose one that would suit all situations?
Do you really need all of the full-sized bottles of skin care and shampoo that you use at home? If it's not a long trip, could you get away with minimizing or streamlining your routine? Could you buy small bottles and transfer your necessities out of the big bottle?
By reining in the impulse to over-pack, you free yourself from unnecessary baggage—literally. Think about what you'll actually do on the trip. Business meeting? Sure, pack a suit. Beachside lounging? A swimsuit and a pair of flip-flops will do.
Could you rewear anything? Mix and match for different outfits? Exactly how many days are you there? Make sure you only pack one outfit per day.
The Power of Versatility
Now that you're committed, let's talk about clothes. Opt for versatile pieces—items that can be mixed and matched or dressed up and down.
Neutral colors are your best friend. Think grays, blacks, and whites. These can be easily combined to create different looks.
Also, fabrics like merino wool are lightweight, quick-drying, and resist odors, which means you can wear them multiple times without anyone being the wiser.
We buy travel clothing from companies like Bluffworks, FreeFly, and Unbound Merino, all of which is built for travel with lightweight material that is moisture wicking and odor resistant. If they need to be washed, they dry quickly overnight.
I always recommend removing any heavy or bulky items from your travel wardrobe. These will only weigh you down. Instead, opt for lightweight, easily foldable items.
Packing Cubes
Packing cubes might sound like a travel gimmick, but you'll thank yourself for investing in them. These had the biggest impact on my packing of anything else I've done.
These little miracles compress your clothing so it takes up less space, and keeps it organized and secure in your bag. If TSA ever has to open your bag, there's no chance of a pair of underwear falling out.
We use 3 sizes of packing cubes. Each size holds different items – the large is for clothing, the medium is for undergarments and accessories, the small is for any odds and ends, electronics, etc.These all fit inside our travel backpacks. Easy peasy.
Minimalist Wallets for Travel
Managing your money while traveling can also be a heavy lift. Credit cards, IDs, some emergency cash—you need a place for all of these, but it doesn't have to be your bulging everyday wallet.
Opt for minimalist wallets for travel. They are designed to hold essentials while shedding the unnecessary bulk. Slim down your wallet content to only what you'll need. The less you have to carry, the more you'll enjoy moving around.
If you're one of those people who carry a large bag or purse, try to pare down what you really need into a smaller form. I move only the cards I need into a slim wallet and transfer my travel essentials into a small travel sling.
Tech Smarts
Lugging around multiple gadgets is a surefire way to weigh yourself down. If you're not traveling for work, chances are you can get by with just a smartphone.
Modern phones have pretty good cameras, so unless you're a pro photographer, you probably don't need that DSLR.
If you do need a laptop, go for lighter models or even consider a tablet with a keyboard attachment.
We also use a Kindle for reading, so we don't have to carry around any books. I know some people don't like reading on a Kindle, but could you do it just while traveling?
Emergency Gear
It's tempting to prepare for every "what if" scenario, but be smart about it. A small first-aid kit, essential and emergency meds, and maybe a mini sewing kit are generally sufficient.
I always pack a few bandaids in my travel sling, so they are handy in case my shoes start rubbing on my feet.
Anything else you might need that crops up unexpectedly can be purchased at a drugstore.
Luggage
Your luggage itself is the final piece of the strategy. Nick and I long ago decided to only use travel backpacks for any trip up to 14 days in length. We use 33-liter Mountain Warehouse backpacks that we've had for ages. Whatever doesn't fit in there doesn't go.
If you can't fathom paring down to backpack size, at least consider sizing down to a carry-on suitcase. This will allow you the freedom to not check luggage, which can save many headaches and many dollars.
Final Thoughts
Minimal packing isn't about depriving yourself; it's about efficiency and mobility. The less you carry, the quicker you can move, and the more you can experience. So go ahead, close that half-empty suitcase and head for the airport. Once you hit the road, you'll appreciate the lighter load and the freedom it brings.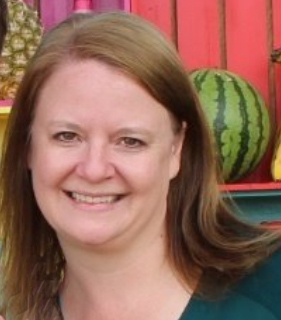 Laura Lynch, creator and writer of Savored Journeys, is an avid world traveler, certified wine expert, and international food specialist. She has written about travel and food for over 20 years and has visited over 75 countries. Her work has been published in numerous guidebooks, websites, and magazines.