While you may not picture wine when you first think of Minnesota and, instead, picture lush lakes and fishing, wine is definitely a part of the Minnesota landscape. In fact, over the years, more Minnesota wineries have continued to crop up, and there are over 60 different wineries currently in the state.
If you're looking for some wine tasting experiences in Minnesota, there are five individual wine trails throughout the state, which offers a chance to discover a few unique grape varietals, like Frontenac, Frontenac Gris, La Crescent, and Marquette, that you may not have heard about before.
Each winery is unique and offers something different, from wine tastings of wine, fruit wine, and mead, to live music and concerts, weddings venues, and a fantastic atmosphere at which to relax and enjoy yourself.
» Looking for more travel inspiration in the United States? See our U.S. Summer Vacation Ideas and 12 U.S. National Parks to Visit. Here are a few more fabulous U.S. Cities to visit.
Wine Trails in Minnesota
The Three Rivers Wine Trail was the first to be formed and contains some of Minnesota's oldest wineries. They are located within the Saint Croix, Mississippi, and Cannon River Valleys. It includes WineHaven Winery, Saint Croix Vineyards, and Cannon River Winery. The wineries are quite a distance from each other, however, so be prepared for a few hours of driving.
The Upper Saint Croix Wine Trail extends north with Chateau Saint Croix Winery, North Folk Winery, and Wild Mountain Winery. The trail is about 38 miles, so much easier to do in a day, if you want.
The Heartland Wine Trail includes seven wineries nestled among rolling river valleys in the glacial lakes region of western Minnesota. The wineries are Fountain Hill Winery, Parley Lake Winery, and Hinterland Vineyards.
The Great River Road Wine Trail includes 8 wineries from three states along the beautiful Mississippi River: Falconer Vineyards, Villa Bellezza, and Seven Hawks.
The Skal Crawl Wine Trail focuses on Carlos Creek Winery who started an AVA in the area. This trail, in Alexandria, Minnesota, also includes Panther Distillery and Copper Trail Brewing.
Wineries to Visit in Minnesota
Opened in 1995, WineHaven Winery is rooted in Minnesota. It is a family-owned vineyard that has been passed down through generations.
Using sustainable farming techniques, they have mastered the art of growing and harvesting unique grapes to create some delicious wines.
Located between the Minnesota lakes, WineHaven winery is full of beautiful scenery that overlooks two of the area's largest lakes, offering a serene and intimate environment.
They offer you the experience of wine tastings, events, and the opportunity to spend your special wedding day at WineHaven.
What makes this winery unique from any other winery is the honeybee hives on its grounds.
With over 40 years of honeybee experience, they offer some unique honey flavors, as well as their famous Stinger Honeywine (Mead). 
Established in 1992, Saint Croix Vineyards is one of the most beautiful vineyards in the whole of America.
Saint Croix has been working on and innovating their best wines for 27 years, their owners Paul Quast, Peter Hamstad, and Chris Aamodt invite you to take a stroll through their picturesque vineyards while trying out their delicious wines.
Enjoy wine-tasting in their rustic tasting room, which has been transformed from a century-old barn, located west of the scenic Stillwater.
Pack a picnic and enjoy your lunch overlooking their quiet, peaceful ponds.
Become a wine club member and appreciate their award-winning wines at a discount and enjoy parties for members at the winery.
They offer a range of events; from Yoga in the Vines; to Toast, Taste, and Paddle; to even Wicked Wine Run. Whatever event you are looking for, Saint Croix will have it! 
Cannon River Winery can be found in Minnesota's Sogn Valley hills, which features an impressive 40 acres of land offering remarkable views.
Likewise, the moment you step through the doors of the working winery, you'll enjoy the rustic decor, limestone walls, an antique tasting bar, and an onsite winemaking experience to elevate your visit to a whole new level.
Discover your next favorite wine with their flavorful wine tasting experiences, from complex reds layered with zests of nuts, berry jams, and chocolate, to dry whites with essences of grapefruit, melon, and pear – experience an explosion of flavors!
Take a stroll through their extensive winery, to see firsthand how wine is made.
On weekends, they offer live music, amazing wines, and good company – the perfect atmosphere for relaxation.
One of Minnesota's premier wineries, Wild Mountain Winery is located at one of the highest points in Chisago County.
Providing you with picturesque views of the gorgeous St. Croix River for the perfect wine-tasting experience all year round.
It's a perfect place for a family or friends' lunch gathering, you can socialize and enjoy a packed picnic, try out their wood-fired pizzas, taste their fresh bread, and relish in their Eichten's smoked gouda cheese plates.
They offer wine tasting in their rooms or patios, with a range of dry to dessert wines. If you aren't a wine lover, they also offer ciders.
Their wines range from smooth, velvety reds, to crisp, clean white. If this isn't to your taste, why not try a fruity rose' or authentic ice wine.
At Wild Mountain Winery you can enjoy camping, tastings, food, and a wide variety of live music concerts to let loose and have fun. 
Parley Lake Winery is located just west of Minneapolis/ St. Paul, within the rolling hills of Waconia. They offer a unique experience where wine and art are intertwined.
You can enjoy their tasting rooms, wrap-around deck looking onto their Lake View Stage and Itasca vineyard, an art gallery featuring local artists, and indoor restrooms.
With over 125 acres of vineyard and orchard, you can taste their award-winning Minnesota wines: garnering over 200 medals in both national and international wine competitions.
Their wines are handcrafted from Minnesota cold-hardy grape varietals, to create clean, crisp whites; one-of-a-kind roses; and succulent, silky reds.
Their unique wine and art experience allow you to stroll through and admire their art galleries and sculpture trails, where you will find beautiful art pieces and impressive sculptures.
You can also become a member to enjoy their winery all year round!
Located in Hutchinson, Minnesota, Crow River Winery is situated right in the heart of the Crow River Watershed.
They offer wines, amazing foods, live music, and lots more to make the most out of your trip to the winery.
You can even have the wedding of your dreams at this winery, offering special services and spaces that are sure to make it a memorable day.
Excite your taste buds with a variety of their delicious wines in the tasting rooms, where you can enjoy flights of 5 different one-ounce pours so you will get the opportunity to try a range of different wines.
Likewise, they also offer 8 beer taps with a mix of craft and domestic beers, Bloody Marys, signature and seasonal sangrias, as well as sodas and kiddie cocktails for the younger members of your family, making it a great family day out!
Take the experience outside where you'll view beautiful vineyards and open fountains.
Situated in Waconia, Minnesota, Schram Vineyards offers scenic and beautiful sights right from their seating area, where you can enjoy the view while tasting some handcrafted wines and beers.
They offer; seated tasting experiences, where you can try at least 5 of their award-winning wines; walk-up tastings experience, which allows you to try five 1 oz.
pours of your choice at the tasting bar; and a vine-to-wine tour, led by professionals to take you on a wine-centric journey, learning about the history and sampling various existing and in-process wines.
The vineyard is open to private events, whether this is in the tasting room, barrel room, or pavilion, providing you with beautiful premises to create unforgettable memories.
It also offers wine and beer clubs where members can enjoy exclusive wine tasting and be a part of the Schram society.
Miller Heritage Vineyard & Winery has it all: delicious food, live music, and great-tasting wines.
There's something for everyone, including paint and sip classes and chilling spots where you can socialize and enjoy wine with friends and family.
With 9 acres of grapes, they grow eight different varieties bred by either the University of Minnesota or Elmer Swenson.
While Millner Winery boasts some impressive modern wine-making equipment, they also value the older methods of making wine, most notably, within barrels; these have produced their most robust wines.
Producing over 15 labels, their wine collection ranges from dry to semi-sweet to sweet and specialty wines.
Located in Southeastern Minnesota, this winery is home to many award-winning wines and Loon Juice Ciders.
They are a family-owned and operated winery, starting from the ground up. They are now a fully operational winery, restaurant, cidery, and event center.
Their large sprawling estates feature an elegant tasting room, large production areas, and a 6-acre vineyard located on the property.
Four Daughters has served wine at many prestigious events, including the 2015 Universal Music Group's Country Music Awards afterparty and during the 2015 SXSW film festival; however, their proudest achievement came when the Sundance Institute asked them to be the Official Provider for the 2016 Sundance Film Festival.
Since 1999, Carlos Creek Winery has been offering its guests some of the best wine in the country.
The winery features two of 'Minnesota's Best' awards for winery and patio receiving gold winner status.
The winery is sprawled over 160 acres of the lake area, which is also the first Federally Approved Viticultural Area.
With lots of things to do at Carlos Creek Winery, you'll never get bored! From boisterous live music to exciting events, there's always something there that is fun to get stuck into.
Although, if you enjoy a simpler activity, you can always take advantage of its large property by taking a stroll along the many footpaths while drinking the signature Hot Dish Red, which is an unaged and unoaked red that features spice and sweet flavors of blackberries.
Their largest event is the three-day Grape Stomp Festival which takes place every September.
As its name suggests, teams compete to crush 10,000 grapes with their feet, while enjoying four stages of live music and eating delicious food.
In 1973, the Bailly family planted their first vineyard in Minnesota, coupled with a pioneering spirit that has brought the Alexis Bailly Vineyard fame in the current wine-drinking world.
In 1978, their wine tasting rooms opened with a celebratory release of the first-ever 100% Minnesota-grown grapes.
All of their wines are vegan, offering several varieties of wine blends all by the bottle, with only a few offered by the glass.
Specifically known for its dessert wines, the Bailly Vineyard has also begun focusing on producing grapes for a smoother and more complex red wine, to reflex their maturing vineyard.
Experience an immersive atmosphere of fine wine accompanied by impressive views. Perfect for taking a picnic to take full advantage of the surroundings.
Try their signature wine, Voyageu, while taking a stroll through the sculpture garden, or likewise, enjoy a glass on the courts playing bocce ball with family or friends.
You don't have to worry about leaving your dog at home as they are welcome at this vineyard. Likewise, you can also take bikes to ride around their impressive property.
Since 1993, Morgan Creek Vineyard and Winery has offered a unique family-owned and operated business with the only underground aging cellar in the whole of Minnesota.
They provide environmentally and socially sustainable agricultural business practices.
They offer extraordinary experiences, featuring the best flavors, colors, rhythms, and aromas of each unique season.
Specializing in German, French, and American styles of wine, with over 10 thousand vines in Morgan Creek's proprietary Marquette blend.
It is a bold red blend bursting with flavors of vanilla and pepper and amplifies the aromas of berries, oak, and cedar.
Offering unique experiences, including Winedown For The Weekend, Morning Toast, Jazz Nite, and Seasonal Gatherings.
Whether you would prefer wine-tasting in the thralls of the community and liveliness or a quiet, personalized afternoon amidst the vineyards with the winemakers themselves. There is something for everyone.
Final Thoughts
Wineries are a great way to experience and taste different wines that you may have never felt comfortable trying before.
It gets you out of your comfort zone, and you never know, you may find your next favorite wine.
Each winery offers a unique experience, which can sometimes be overwhelming, especially with over 60 wineries in Minnesota. Hopefully, this guide has helped inform you of the 12 best wineries to visit in Minnesota.
Like this post? Why not save it to Pinterest?
FOLLOW US on Pinterest, Instagram, Facebook for more great travel inspiration and tips.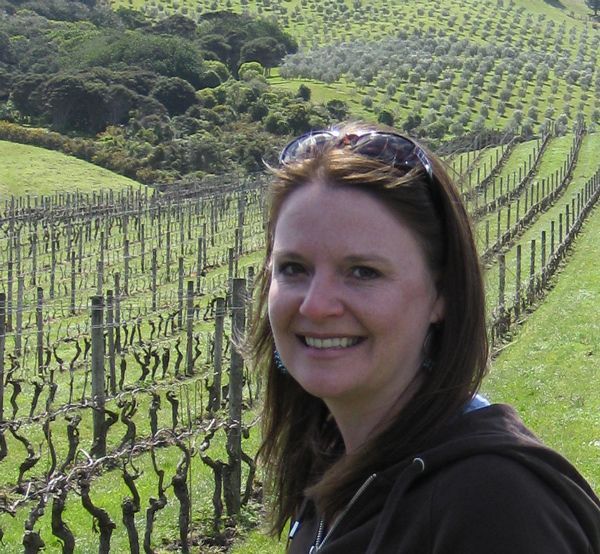 Laura Lynch, creator and writer of Savored Journeys, is an avid world traveler, certified wine expert, and international food specialist. She has written about travel and food for over 20 years and has visited over 75 countries.