Molokini is an islet in Maui famed for its incredible snorkeling opportunities. The area around the island is known for its unusual and incredibly beautiful geological formations and oceanic wildlife. It is also a superb site for a Molokini snorkeling cruise.
The island is dominated by the Maui Molokini Crater, which is a federal oceanic reserve. Here, dozens of species of exotic marine fish and birds can be seen. It is said that on a clear day, visibility reaches as far as 150 feet deep in the water. It certainly ranks as one of the top things to do on your Maui itinerary.
A snorkel tour in Maui (and Molokini specifically) is an experience you can't miss. Beware, though, as not all the snorkeling hotspots around the island offer exactly the same things. We've put together a list of the best spots around the island, and what can you expect there.
Snorkel Molokini: The Best Snorkel Tour in Maui?
Does Molokini offer the best snorkel tour in Maui? That may well be the case. There are several charters and boat hires available to check for yourself, from luxury raft hires including tasty snacks and meals, to super quick 2-hour excursions just to whet your appetite.
» Visiting several islands in Hawaii? Check out our guides to Oahu (with it's gorgeous waterfall hikes), top things to do in Maui, and be sure to use our Hawaii packing list to ensure you've got everything you need.
A Quick Note About Molokini and Molokini Crater
Like most of Hawaii, Molokini is a volcanic formation, and a fairly new one at that. Scientists estimate the 23-acre crater formation to be around 230,000 years old. Aside from 2,560 species of fish seen in the area, there are also 38 species of coral.
The area is also known for being a nesting ground for two amazing bird species; the Bulwer's Petrel and the Wedge-Tailed Shearwater. Lucky visitors also may see humpback whales and reef sharks while on a trip.
Where to Snorkel at The Maui Molokini Crater
A Molokini snorkel can be accessed by boat rental as a group or privately. The boat and vessel options range between catamarans and rafts, yachts, or smaller vessels. Many also offer meals and snacks as part of their tour. Here's where to go and what to see.
1. Edge of the World
As the name suggests, this dive involves a steep drop-off from the side of the crater. The drop is about 200 feet, making the total depth around 250 feet. This is the deepest dive in the area and because of the depth, the bottom of the dive is dark due to the constant shadow.
The upside is that the fish at these depths are larger, more exotic, and unusual. If you're looking to see the strangest and most intriguing ocean life, this may be the dive for you.
2. Enenue
If you're not as experienced or in the mood for something less dramatic, Enenue is a fairly flat and short, gentle slope. It offers schools of butterfly fish as the main attraction. You do of course have the option to continue once you reach the shelf. A guide will accompany you deeper to see the oddly fascinating boarfish species.
But if you stay in the relative shadows – above 50 feet or so – you do get to float among the schools of ahi, yellow tang, and even rudderfish. Some of them will even check whether you have any food for them!
This is a good option for beginners, with the added benefit of being challenging enough for more experienced divers beyond the drop.
3. Flying Sea Cliffs
A simple but colorful dive drops to around 50 feet, with a further drop-off of around 80 feet beyond the crater cliff. This is a relatively shallow dive, but is nonetheless fun, especially for a beginner.
Tube coral and red sponges are seen here much of the time, and the ease of the dive makes it a popular stop for visitors. Flying Sea Cliffs can be found along the rear side of the Molokini Crater in Maui.
4. Middle Reef
If you're a fan of coral, the middle reef is definitely top of your list. As the main draw to this particular area of Molokini, the coral acts as a perfect living space for several species of fish. Expect to see the Giant Trevally, more butterfly fish, eels, unicornfish, and much more.
It's no wonder the colloquial name for the middle reef is "The Aquarium". You can picture a beautiful colorfully-designed and laid-out display, and simply place it in nature – that's what this diving experience might feel like.
Be sure to listen to your guide, and be aware of the large drop-off near the edge of the diving area.
5. Reef's End
Off the western end of Molokini Island, the Reef's End dive may be the deepest in terms of visibility. On most clear days, divers can see up to 130 feet deep. One interesting aspect of this dive is the terraced nature of the slope. You can descend along with the "steps" if you like. This makes the dive suitable for novice divers as well. Though, it is best suited for intermediates.
Chances are you might see a whale shark here! Few things compare to seeing the 40-foot loner drift along with the current. They are among the largest fish on the planet. Don't worry, they're not likely to bother you.
Similarly, grey and white-tipped reef sharks, eels, and bottlenose dolphins are also known to frequent these waters.
6. Shark Condos
If you have a slightly warped sense of humor (and a feel for adventure), why not check out these stylish shark condos? Starting at a depth of 130 feet, they are perfect for the first-time shark home buyer.
In all seriousness though, the area gets its name from the fact that several reef sharks live in these cave depressions. Reef sharks are generally harmless, so there's no need to worry about any danger from them.
The terraces in which these caves appear do run all the way down into the distance. That makes it even more fascinating to see, especially on a clear day.
7. Tako Flats
Those with a special affinity for species like octopus and manta rays will want to try out the Tako Flats Molokini snorkel option, which is a sandy diving region featuring lots of coral. In fact, "tako" is another word, borrowed from the Japanese word, for octopus flesh.
These animals love to hang around these coral areas as they are a good source of food.
Other species you might encounter here include beautiful, exotic sea slugs called nudibranchs, barracuda, and lionfish.
One telltale sign of octopus in the region is lots of discarded shells of mollusks and other shellfish. They also like to wait and hide inside the round holes in the rock formations and coral.
The Tako Flats area is situated around a tufa cone, which is a particular form of volcanic structure.
8. The Back Side
Despite a name that might draw giggles from young children, the Back Side refers to the most advanced diving site around Molokini. This is where only experienced divers get to challenge themselves along the cliffs and drifts of the Molokini crater wall.
This area runs along the entire rear of the crater, and experienced divers consider this one of the best dives in the region, if not the world. The wall drops nearly 350 feet here, with exquisite marine life at every possible level.
The famous epaulet soldierfish can be seen at these depths, as well as cornetfish, eels, reef sharks, and more.
This is not a spot for novice or beginner divers. Buoyancy control accreditation is required for a sanctioned dive in this location, due to conditions being somewhat unpredictable and potentially hazardous at times.
Moreover, the depth and sensations provided by the "water elevator" may give some divers a feeling similar to sea sickness. That is not great when you're already underwater. If you choose to stay on the boat, while others dive, you can always catch some of the amazing sights of birds, whales, and dolphins, when they are around.
Final Thoughts on Molokini Snorkeling
The great diving opportunities around Molokini are a must-do for snorkeling enthusiasts, and they even offer additional SCUBA opportunities for more advanced divers. The eight locations listed above will provide an unforgettable experience regardless of the level you're at.
Why not consider booking a Maui crater snorkel tour to see the Pacific's magical sea life in person? What better location, too, than the Maui islet of Molokini? Whether you're a pro at snorkeling, or this is your very first try, this magnificent spot is sure to amaze you.

On a final note: If you're looking for more things to do in Maui, check out this list of 10 fun things to do?
Like this post? Why not save it to Pinterest?
FOLLOW US on Pinterest, Instagram, Facebook for more great travel inspiration and tips.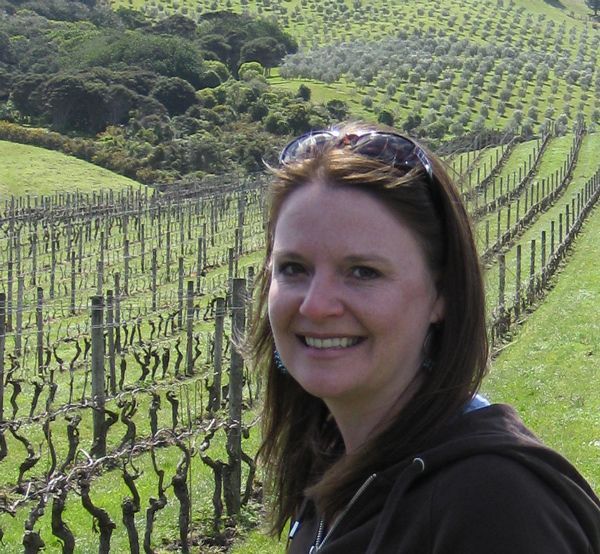 Laura Lynch, creator and writer of Savored Journeys, is an avid world traveler, certified wine expert, and international food specialist. She has written about travel and food for over 20 years and has visited over 75 countries.