Located on an island at the confluence of the St. Lawrence River and Ottawa Rivers in Eastern Canada, Montréal is the largest city in Quebec and has a lot to offer visitors. It's a captivating blend of old and new, with stone-walled taverns, candlelit drinking dens, wild festivals, and a cutting-edge arts scene.
Montréal is also considered the food capital of Canada. If you never knew Canada was so big into food, you've never been to Montréal, because there's a little bit of everything, from local specialities (think: smoked meat and poutine) to international cuisine.
You might want to brush up on your French before visiting Montréal, since it is the second-largest French-speaking city in the world after Paris. But don't worry, most people in this cosmopolitan city speak a second language (mostly English) and sometimes even a third.
It's the duality of cultures in Montréal that makes it so unique. It's where Europe meets North America and it's truly a fascinating city because of it. To help plan your Montréal vacation, we've got an overview of the top things to do in Montréal, along with where and what to eat.
Planning your trip to Montréal?
Where to Stay in Montreal:
Best Tours and Experiences in Montreal:
» Interested in other parts of Canada? Read our full Canada travel guide for inspiration and additional tips. Also see our road trip guide. We also have info on Montreal and Toronto.
What To Do in Montréal, Canada
While this city is vast and covers a large area, most of the touristy things to do are located in Old Montréal. This was once the heart of colonial Montréal and it's still where most tourists base their Montréal stay. It's a very picturesque neighborhood and it's very walkable, so no need for a car.
This is where you'll find most of the historic attractions, as well as the popular waterfront promenade. You'll be spending some time here, for sure, so if you can, stay in this area for convenience sake.
Hiking up Mount Royal is one of the top activities to do in Montréal. We also suggest taking a food tour, and walking along St. John street to admire the old side of Montréal.
If you have time on a nice day, walk through the gorgeous botanical garden. There's both a Japanese and Chinese garden inside. Walk by the Notre-Dame Basilica, and St. Joseph's Oratory near the western exit from Mount Royal Park.
Wondering about that round dome across the water? It's the Biosphere in Parc Jean Drapeau, a remnant from the 1967 world fair. There are other tourist attractions on the island to see while you're checking it out.
Because Montreal is known as an arts center, you won't want to miss stops into the Musée des Beaux Arts and Place des Arts.
Montréal Tours
A good walking tour of the city will take you past markets, great shopping, museums and cathedrals. You'll definitely want to visit more neighborhoods than just Old Port, so you can really get a feel for the city.
Whenever we are planning a visit to a new city, we check out the tour offerings from Viator and make sure we get in on a sightseeing tour and whatever great food tours they have to offer. In Montréal, Viator has these great tours that are a great way to spend some of your time.
Take a City Brew Tour
Did you know that Montreal has a ton of craft breweries? One of the best ways to sample the beer while having a great time is to take a City Brew Tour in Montreal. VIP tours of Montreal's breweries such as Messorem Bracitorium, Avant-Garde, 4 Origins and many more.
Sample up to 10 beer styles across 3 stops
Local charcuterie with smoked cheese, olives and a French baguette
Comfortable round-trip transportation in our colourful minibuses
VIP access to discover the revival and history of MTL beer
A cool lanyard with informative sheets
When to Visit Montreal
There really isn't a bad time to visit Montreal, although you'll find the best prices and lowest level of tourists in the shoulder seasons of spring and fall. In my opinion, Montreal in fall is the best. The weather is nice and mild, the fall foliage can be seen, and there are a lot of great things to do.
If I were to avoid one season in Montreal, it would be winter, which has the coldest temperatures, and while there are still plenty of things to do, you won't be able to enjoy all the aspects of the city like you would during other seasons.
Montréal Festivals
Montréal is well known for its festivals, including the highly acclaimed Montréal Jazz Festival and Quebec City's Winter Carnival. Summer is the major festival season and you're bound to happen upon something going on if you visit when the weather's nice.
According to Tourisme Montréal, there are over 100 festivals devoted to art, music, comedy, fashion, food and more. There's really something to everyone.
Where and What to Eat & Drink in Montréal
Montreal has the highest number of restaurants per Capita in Canada and the second in North America after New York. Not only is Montréal overflow with quaint English pubs, incredible food markets and interesting little cafes, it's brimming with renown chefs who know just how to knock your socks off with inventive flavors and traditional dishes.
When you visit Montréal, don't miss trying a Montreal style bagel, poutine or a smoked meat sandwich from Schwartz's Montreal Hebrew Delicatessen or any of the other great delis in the city. You'll even find dumplings in Montreal!
Some other foods not to miss and where to get them:
Pulled Pork Sandwich at Dépanneur Le
Poutine at Ma Poule Mouillée
The Special at Wilensky's
Foie Gras at Au Pied de Cochon
Montréal is also a brewpub town where every brewpub feels like it could be your neighborhood bar. In Canada, it was one of the first cities to embrace microbrewing and turn away from mass-produced beer.
Some top suggestions for microbrews include Vice & Verses, Dieu du Ciel and Le Saint-Bock.
And just in case you're into desserts (and who isn't), here's a list of the best desserts in Montréal, which includes my favorite, chocolate fondue!
Where to Stay in Montreal Canada
Looking for the right place to stay in Montreal during your stay? There are two main choices – Old Montreal and Downtown Montreal. They are located really close to each other, so no matter which you choose, it won't be a hassle getting to and from the other.
It really comes down to what type of feel you're looking for. Both areas have many bars, restaurants, shopping amenities.
Old Montreal Hotels
Downtown Montreal Hotels
CONCLUSION
I'm convinced that no matter what you find to do and see in Montréal, you'll have a fantastic time. You just might want to avoid winter, if you're not interest in freezing your face off in the chilly winter weather.
Do you have a favorite part of Montréal of thing to do there that you'd like to share? Tell us about it in the comments.
Quick. Check these necessities off your prep list!
Like this post? Why not save it to Pinterest?
FOLLOW US on Pinterest, Instagram, Facebook for more great travel inspiration and tips.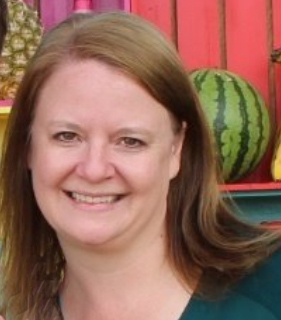 Laura Lynch, creator and writer of Savored Journeys, is an avid world traveler, certified wine expert, and international food specialist. She has written about travel and food for over 20 years and has visited over 75 countries. Her work has been published in numerous guidebooks, websites, and magazines.