If you're looking for beautiful countries to add to your travel bucket list, Switzerland should definitely be at the top. While neighboring France, Italy, and Germany also have beautiful sights to see, they have a tough time living up to the grandeur of Switzerland.
The beautiful ski resorts in Switzerland's mountain ranges are reason enough to warrant a trip, but Switzerland is stunning in more ways than one. We've been to Switzerland in every season and can say unequivocally that it's one of the most beautiful places on earth.
If you're not that familiar with Switzerland, you're not the only one. We're sharing our top 16 beautiful places in Switzerland in this guide, so you can start building your savored journey to this gorgeous place.
Planning for Europe? Here's more…
Switzerland's 16 Most Beautiful Locations
1. Zurich
Zurich is the largest city in Switzerland and because of this it's often mistaken for the capital city of the country. While Zurich is not Switzerland's capital, it is the capital of the canton of Zurich.
This north-central Swiss city is a hub of activity, attracting tourists from around the world with its thriving nightlife, boutiques, museums, and more than 100 different art galleries.
You can also see St. Peter's Cathedral, which is famous for having the biggest clock face of any church or cathedral throughout Europe. But the activities available in Zurich aren't the only reason you should visit this city while you're in Switzerland.
Zurich is home to Lake Zurich, known for its clear blue waters that reflect the historical architecture and snowy alps that tower over the city.
The buildings reflected in Lake Zurich are almost as picturesque as the lake itself, with walls decorated with fascinating fresco artwork.
» Try this tour: Zurich Old Town Walking Tour
2. Lake Geneva
Another lake you should make a point to see during your stay in Switzerland is Lake Geneva, well worth a visit just for the privilege of seeing this stunning natural landmark.
Not only is this lake the biggest freshwater body in the Swiss Alps, it's actually the second biggest in Central Europe, surpassed only by Hungary's Lake Balaton.
It's not just the size of Lake Geneva that makes it such a popular tourist attraction, though. The waters are startlingly clear (like many of Switzerland's freshwater bodies) and the peaks of the Alps, vineyards, and historical castles surrounding it make for impressive scenery. They also shield the lake from the wind so the surface remains tranquil and pristine. 
» Try this tour: Geneva and Annecy Tour With Optional Lake Geneva Cruise
3. Chateau De Chillon
You already know that Switzerland is home to some stunning architecture from our mentions of the fresco-painted buildings in Zurich and the medieval castles around Lake Geneva.
But if you want to see the most beautiful of these historical buildings up close, we recommend stopping to visit Chateau de Chillon while you're in Geneva. 
Chateau de Chillon is a romantic medieval castle situated on a solitary rock island overlooking Lake Geneva. The castle is more than a thousand years old, and both the interior and the exterior of the building are beautifully preserved.
Fans of the works of romantic poets such as Lord Byron and Jean-Jacques Rousseau will be especially fascinated by Chateau de Chillon because it has been the inspiration for some of these writers' most famous works.
» Try this tour: Chillon Castle Entrance Ticket in Montreux
4. Wengen
Wengen might not be quite as well-known as Lake Geneva or Lake Zurich, but this adorable Alpine village is the perfect destination if you're visiting Switzerland for the tranquility and lush green scenery.
The village of Wengen can be found hidden away within the region of Bernese Oberland, and it's the picture of what you'd expect an Alpine village to look like, from the traditional wooden chalets to the towering mountain peaks that conceal the valley of Lauterbrunnen. 
Wengen's quiet and pristine atmosphere isn't just due to its location or the mountain scenery. In recent years, the village has been made totally car-free to minimize noise and pollution, so it's peaceful throughout the year, except during skiing season when skiers flock to the resort's hotels for winter vacations.
5. Swiss National Park
Switzerland is home to one of the most beautiful UNESCO Biosphere Reserves in the form of the Swiss National Park. It's the only national park in the country, which makes it extra special.
If you want to see some of Switzerland's most untouched and well-preserved natural landmarks, this part of the Western Rhaetian Alps is the place to go.
Even better, you can spend an entire day exploring this biosphere reserve because there are 80 kilometers of pathways from which you can observe the rivers, mountain peaks, lush forests and even some protected wildlife.
6. Lucerne
The lakeside city of Lucerne is undoubtedly one of the most picturesque places to visit in Switzerland.
If your idea of an idyllic Swiss vacation involves cobbled streets, traditional stores, historical architecture and gorgeous lakeside views, Lucerne is the city for you.
Nestled at the foot of Mount Pilatus, which is a beautiful sight in itself, Lucerne is famous for its embodiment of traditional Swiss life.
Not only does some of the architecture in Lucerne date back to the 14th century, including the medieval bridges you're likely to see on postcards, but Lake Lucerne is the star of the show in this city. It's huge and surrounded by mountains, very much like the fjords of Norway.
» Try this tour: Lucerne Walking and Boat Tour: The Best Swiss Experience
7. Zermatt
In the Valais canton located in the southern part of Switzerland, you'll find Zermatt ski resort. Not only is Zermatt known for being the highest ski resort in the country, but it's also one of the most beautiful small towns in Europe. 
Part of what makes Zermatt so striking is the Matterhorn mountain, which was only successfully climbed for the first time in 1865.
Now, this intimidating mountain attracts visitors from all over the world, not just to ski but to admire the incredible scenery, complete with wooden chalets which look especially beautiful at night when the lights are on.
Even if you're not a skier, you'll definitely enjoy the luxuries that the resorts here have to offer while taking in the views. I've been to Zermatt in the summer as well and it's equally stunning.
8. Lake Oeschinen
Switzerland has no shortage of picturesque lake views, and one of our favorites is Lake Oeschinen. 
Lake Oeschinen is one of Switzerland's hidden gems, being quite literally hidden amongst the mountains that surround the Kander Valley. 
This lake is the perfect spot for travelers who love nature and outdoor activities like swimming, hiking, rowing, and tobogganing, all of which can be done at Lake Oeschinen (depending on the weather).
Even if exerting yourself with sporting activities isn't your thing, we guarantee that you'll be blown away by the natural scenery and wildlife at Lake Oeschinen.
9. The Rhine Falls
Another prime Swiss destination for nature lovers is the Rhine Falls. The Rhine Falls have the highest flow rate of any waterfall in Europe. Measuring 23 meters in height and a massive 150 meters across, these waterfalls can't fail to take your breath away. 
We especially recommend visiting the Rhine Falls if your trip to Switzerland falls during the summer months because the spray from the powerful waterfalls can make for a less than comfortable experience during the winter.
The Rhine Falls are also conveniently located to fit in with the rest of your Swiss itinerary. They're right on the border between Zurich and Schaffhausen, so they make for a great stopping point before or after exploring Zurich.
» Try this tour: Supersaver: Zurich Highlights Tour, Rhine Falls and Stein am Rhein from Zurich
10. St. Moritz
We've recommended a couple of alpine resorts in this guide so far, but you definitely shouldn't pass up the chance to visit one of the world's longest established ski resorts: St. Moritz. 
St. Moritz is a luxurious ski resort situated in the Engadin Valley. It's so high-end that celebrities, politicians, and even royals have chosen to stay here when they visit Switzerland. 
Of course, this means that staying at St. Moritz comes with a hefty price tag, but if you have the budget for it, we highly recommend checking it out – not only for the thermal pools and spa treatments but also for the alpine scenery, which is made even better by the fact that St. Moritz gets sunny weather for 322 days out of every year!
11. Basel
Many people who travel to Switzerland do so in order to experience some of the traditional, historical aspects of Swiss living.
If that's what has drawn you to Switzerland, you'll definitely want to spend some time in Basel, a quintessential Swiss city. It might be the third largest city in the country, but it hasn't sacrificed its gorgeous historical architecture, which includes Gothic cathedrals and ornate government buildings.
The market square in Basel's Old Town reflects both the city's diversity and traditionalism, and if you're interested in learning more about the artistic history of the city, there are no less than 40 museums to choose from.
» Try this tour: Stories of Basel's Old Town
12. Appenzell
If the hustle and bustle of Switzerland's larger cities doesn't appeal to you, you might prefer to visit somewhere like Appenzell.
Appenzell is a hallmark of Swiss culture in the traditional sense. It's tranquil, picturesque, and filled with reminders of Switzerland's rich history. 
Although Appenzell is no larger than 66 square miles, there's no risk of getting bored here. Not only will you never get tired of the view of the mountains, but Appenzell is the perfect place to witness some beautiful Swiss customs like traditional Swiss dancing and folk music.
13. Bern
Bern is considered by many to be the single most beautiful city in Switzerland, and when we visited it ourselves, we could see why.
Not only is Bern the capital of Switzerland, but its UNESCO World Heritage status makes it even more special. The reason Bern has been recognized by UNESCO is because of its wonderfully preserved historical architecture, which includes traditional buildings, cobbled streets, and romantic arcades, all set against the backdrop of lush green hills and the Aare River. 
Despite being Switzerland's capital, Bern's small size and quiet atmosphere means that it's significantly less busy than other cities in the country, so it's perfect if you want to experience city living in Switzerland without the noise and bustle.
» Try this tour: Bern Like a Local: Customized Private Tour
14. Seebergsee
Yet another lake we think everyone who travels to Switzerland should visit is Seebergsee. Seebergsee Lake is a green paradise, with grassy hills stretching as far as the eye can see, connected by the still waters of the lake. 
You can swim in the lake during the warmer months or simply take a picnic to the water's edge and relax. Alternatively, you can explore the hills themselves either on foot or by bicycle.
15. Interlaken
Situated between a pair of lakes, Interlaken has become famous for its sublime location more so than for its architecture or entertainment – although neither are lacking.
From the glacial lakes to the mountains and waterfalls, there's no shortage of natural wonders to observe from Interlaken.
You can even catch public transport to visit the lakes and mountains themselves if sightseeing from a distance just isn't enough.
» Try this tour: Tandem Paragliding Experience from Interlaken
16. Montreux, Switzerland
It's last on our list, but that doesn't mean it's any less beautiful than the others. Montreux is a town on Lake Geneva at the foot of the Alps. If you've put Château de Chillon on your list, you'll find that stunning castle on the lakefront in Montreux. You'll also find the gorgeous Lavaux vineyards just a 10-minute train ride away.
Montreux is also famous for the international Montreux Jazz Festival, one of the biggest jazz festivals in the world, which takes place every year in July.
I recommend visiting Montreux in the fall when the vineyards are at their best and the weather is as close to perfect as possible. Go on a cruise on the lake, visit the vineyards and the castle, and maybe even take the Chocolate Train up to the mountains.
Final Thoughts On These Beautiful Places in Switzerland
As we feel our list of beautiful locations in Switzerland has demonstrated, Switzerland is one of the most visually stunning countries in Europe, and maybe even the world!
Whether you love skiing, exploring historical towns, or simply gazing at the awesome beauty of nature, Switzerland ticks all the boxes, so don't wait – book your flights today and start planning the Alpine vacation of your dreams!
Like this post? Why not save it to Pinterest?
FOLLOW US on Pinterest, Instagram, Facebook for more great travel inspiration and tips.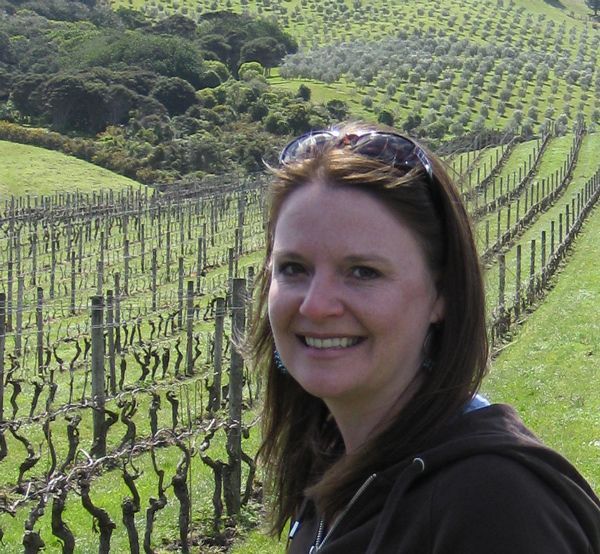 Laura Lynch, creator and writer of Savored Journeys, is an avid world traveler, certified wine expert, and international food specialist. She has written about travel and food for over 20 years and has visited 70+ countries.