If you're looking for the perfect romantic getaway for a special occasion, these romantic destinations in the Mediterranean have that special something that will make you fall in love all over again.
If your idea of a romantic vacation is any place by the sea, you must put these wonderfully romantic Mediterranean Sea islands on your list. Bristling with natural beauty, each has its own story that lovers appreciate, feel and seldom forget.
» READ ALSO: Romantic International Destinations For Your Next Couples Vacation
Beautiful Mediterranean Islands to Visit
Capri, Italy
Located in the Bay of Naples, Capri is a little over four hours from Rome. You have to get to Naples first and then enjoy the romantic ferry ride to the island or Capri.
Once you've arrived, you may find it difficult to peel your eyes off the beauty around you to stare into your partner's eyes! The views of crystal blue Mediterranean waters are breathtaking from every direction. The super-narrow winding streets seem strategically planned to keep you close to your partner.
The vivid flowers and abundance of yellow lemons hanging from trees (and very likely served with your hotel meals) create a mood for energy, playfulness and relaxation.
One of the most famous attractions here is the Blue Grotto. You can take a boat to the sea cave flooded with brilliant blue and emerald light. If you want to enjoy each other's company in seclusion, head to the Piscina di Venere. Make sure to get some tips from local seafarers.
Bagni di Tiberio, widely considered the island's best beach, is excellent for sunbathing, while Faro di Punta Carena is ideal if you fancy a snorkeling adventure. May to September is a good time to enjoy the pleasant weather, though summers can get pretty crowded. Nevertheless, Capri should definitely be at the top of your romantic getaways list!
» Try this tour: Capri Island Boat Ride with Swimming, Sights, and Limoncello
Santorini, Greece
One of the Cyclades islands, Santorini's distinctive beauty has been captured on film and in paintings. Its submerged caldera, towering cliffs, whitewashed buildings and romantic beaches rejuvenate your senses and put you in the mood for love.
Athens to Santorini is around 45 minutes by flight. The island attracts over a million tourists annually. If you want to avoid the crowd, September to November is ideal. The Red Beach of Santorini is unlike any other in the world. Its mesmerizing red cliffs and dark red sand look striking against the blue waters.
Don't miss the quaint town of Imerovigli, whose famed sunset is named 'the balcony to the Aegean'. Check out the interesting layout of homes arranged amphitheatrically around the caldera, pretty churches and the remains of a Venetian Castle.
The island's most-visited town is Oia. Couples flock here to take in the sweeping views of the sea and stunning white buildings, dig into delectable Greek food, and enjoy the gorgeous sunset. Needless to say, a number of tours are on offer.
Whether you want to prioritize all the lookout and sunset spots, visit a few wineries or admire the island's archaeology, you're sure to find a tour that matches your exact requirements.
» Try this tour: Full Day Santorini Highlights and Venetian Castles Small Group Tour
Formentera, Spain
The fourth-largest Balearic island is the solemn cousin of carefree, party-loving Ibiza. It is not as flashy, though. Its beaches are calmer and lovelier, with their smooth white sands and dazzling blue waters. The crowds are more hippy than hip.
If you're looking for a romantic destination to chill out in the bounty of nature, take the ferry from Ibiza port or Denia on mainland Spain to Formentera. To experience the idyllic island at its finest, visit the Migjorn, Llevant and Illetes beaches, whose waters are some of the most pleasant and refreshing in the Mediterranean.
The island's capital – Sant Francesc – is littered with bars and clubs, interesting ruins and sanctuaries, spas and gifts & specialty shops. Make some time for a horse-drawn carriage tour. Book your table at a romantic terrace dining restaurant where you're sure to find a variety of accents, from Catalan to – surprisingly – Italian.
Plan a visit to the village of El Pilar de la Mola, which is the highest point in Formentera and consequently offers panoramic views of the island. On Wednesday and Sunday afternoons, it transforms into an amazing crafts market, displaying paintings and jewelry from some seriously talented artisans.
Rab, Croatia
Located just off the northern Croatian coast, Rab is a 22-kilometer long island that has earned a reputation as a romantic summer getaway. It was here that King Edward III enjoyed his clandestine escapades with Wallis Simpson, for whom he abdicated the throne. Rab is the greenest of all islands on the Kvarner Gulf.
It's easily accessible by ferry from Stinica on the mainland, Rijeka and Krk. Though you may want to stop by one of the world's top beaches – Rajska Plaža, or Paradise Beach – note that its shallow waters and creamy sands beckon families with kids. You can enjoy a more romantic swim at the town beach that offers stunning views of the city walls.
Its location below the windows of a classical music school rents the air with beautiful sounds. For mind-boggling views of the island, walk up to Kamenjak – the highest point on the island – where you can also enjoy the local cuisine and drinks.
For seclusion and uninterrupted views of the sea, an afternoon picnic at Pudarica is recommended. If you're visiting in July and August, you'll be in time to enjoy an immersive cultural experience courtesy of ribarska večer or fisherman's nights. They serve freshly caught fish and wine in accompaniment with music, all at economical prices.
Dubrovnik, Croatia
The beautiful and historic seaside town of Dubrovnik, Croatia, is both charming and compelling, standing as a medieval fortress town on the edge of the Adriatic Sea. There's so much to see and do, you can easily spend a magical 4 days in Dubrovnik.
I guarantee – even if you've been all over Europe – you've never seen anything quite like Dubrovnik. It's one of the world's most magnificent walled cities, overlooking the calm blue sea. Expect stunning views at every turn.
If you have even more time, spending an entire week in Dubrovnik isn't too much if you're willing to slow down and enjoy some lazy days by the sea and take a few day trips around the area. You can also book this private 7-day tour of Dubrovnik and Montenegro and let the experts take care of everything.
PRO TIP: Due to over-touristing in Dubrovnik, we recommend checking the cruise ship calendar before planning your trip. Avoid Thursday-Saturday visits if possible. And avoid going in July and August when tourism levels peak.
» Try this tour: Dubrovnik Food and Drink Walking Tour with a Local Guide
Split, Croatia
With some of the most dramatic views, history, and culture in Croatia, Split is a fantastic destination for a long, relaxing vacation, or a short city break. One of the best ways to really immerse yourself in Croatia is to not only spend time in Split, but also take advantage of all best day trips from Split.
Within a short distance from Split, there are natural wonders, caves, waterfalls, islands, and cities both inside and outside of Croatia to discover. You'll quickly find that you need more than a few days to see it all.
Plan ahead to include these day trips in your visit to Split. You will be amazed at how much beauty and excitement lies with a quick trip from the city.
» Try this tour: Five Island Speedboat Tour Featuring the Blue Cave and Hvar
Mallorca, Spain
Majorca, Spain, is a major holiday destination for Europeans. It's an island well known for its calm waters and perfect beaches for magical holiday. The island might be small, but there are many choices of where to stay in Majorca, so we've put together a guide to help you choose.
You'll see it spelled Mallorca in Spain and typically anywhere outside of the UK. This is the correct Spanish spelling. However, some time ago, the altered spelling became acceptable as a way to help people pronounce the name correctly; thus Majorca became a popular spelling.
This is a beautiful beach destination with gorgeous white sand and crystal water. It draws large crowds of partiers to some parts of the island, but other parts are very laid back and romantic.
No matter how you spell it, the island has a plethora of great places to stay, offering everything from basic accommodations, to luxury adults-only resorts, and family-friendly beachfront hotels. You just need to know where to look to find what makes your perfect vacation.
» Try this tour: Mallorca Hot Air Balloon Ride
Cyprus
Cyprus is a country that has always intrigued me with its subtropical Mediterranean climate, gorgeous beaches, incredibly long and complex history, and – yes – even plenty of good wine!
It's a small country, but it's also the third largest and third most populous island in the Mediterranean (behind Sicily and Sardinia), so be prepared to find some really incredible things to keep you busy when you visit.
You'll find plenty of ancient ruins, quaint historic villages, incredible mountain ranges, and cities that are full of charm and culture. One of the top destinations to visit in Cyprus for tourists is Paphos, with it's fantastic old town center, dramatic views, and historical attractions.
» Try this tour: 100% Cyprus – Tour to Troodos mountains and villages (From Paphos)
Malta
Many travelers agree that the entirety of Malta is like an open air museum that houses a bewildering number of monuments, marine sanctuaries, caves, beaches, churches, and restaurants. When planning a trip to Malta, be sure to get away from the ordinary and visit these underrated sites in Malta.
Yes, it is easy to say that the Maltese archipelago is truly a paradise for travellers of all walks of life and preferences.
This means you'll probably need to allocate more or less one year if you like to visit each one of Malta's tourist attractions, learn its culture, and get up close with its hospitable people. If you don't have the luxury of having a one-year vacation, you can still plan out a week-long holiday.
» Try this tour: The Original Valletta Walking Tour
Montenegro
Montenegro is a small country in the Balkan peninsula, known for its beautiful medieval cities and pink-sand beaches. The coast of this stunning country is washed by the Adriatic Sea, while the inland is filled with mountains and covered with forests.
Montenegro will not only charm you with its old architecture and beautiful scenery, but the food and the people will make you feel at home anywhere you go. If you haven't yet explored Montenegro, we want to share with you a few of our favorite places to visit.
One thing to mention is that buses are not a very common way of transportation in Montenegro, so it would be best to rent a car for your primary means of transportation. It's not difficult to drive on the roads in Montenegro.
» Try this tour: Ticket Tour: Blue Cave, Mamula Island, Submarine Tunnel, Lady of the Rocks (3hr)
CONCLUSION
Life's too short to delay your next romantic vacation. Start planning now and discover the beauty of Rab, Formentera, Santorini and Capri for your next trip.
Like this post? Why not save it to Pinterest?
FOLLOW US on Pinterest, Instagram, Facebook for more great travel inspiration and tips.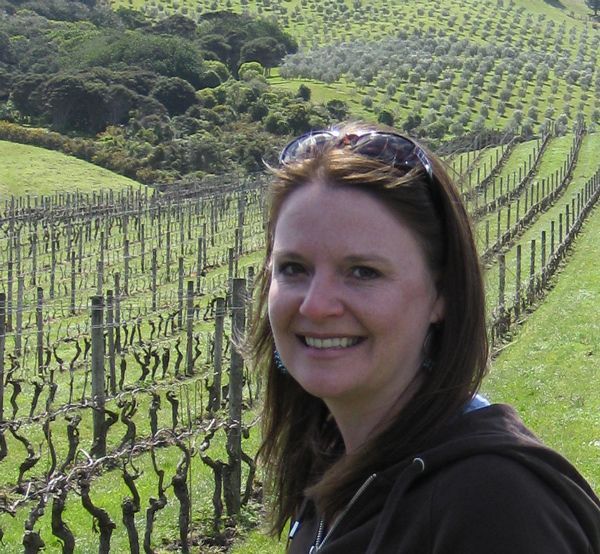 Laura Lynch, creator and writer of Savored Journeys, is an avid world traveler, certified wine expert, and international food specialist. She has written about travel and food for over 20 years and has visited over 75 countries.