If you're considering whether you should take the plunge and become an expat from the United States or start living aborad, we want to offer you our perspective, and maybe make it easier for you to make this huge decision. In this post, we'll share the reasons we chose to became expats and how it's working out.
In 2016, we decided to move to London. It was a big change for us, having lived in Seattle for 7 years and never living outside the U.S. before, but we knew the change was right for us, and that becoming expats would be an adventure we would always be proud of. Now, many years into this adventure, we couldn't be happier we took the plunge.
So many people (especially us die-hard travelers) are nomads, either living somewhere that's not their native country, or continuously traveling with no permanent home. If this is something you're considering, you shouldn't let the prospect scare you.
We've really enjoyed the opportunity that being expats in London has afforded us to travel more frequently, to learn about a different culture, and to work in a different way.
Why We Became Expats
There is an allure to living in another country that can't be satisfied any other way. We wanted to see what it would be like to try new things, eat different foods, hear different accents. Moving away from the United States was the only way to do that.
More Vacation Time
We've spent the last 15 years squeezing every last drop out of the two weeks of annual vacation time we get in the United States, just so we could have fulfilling experiences in other countries. Don't get me wrong, we love the United States, and we'll probably go back one day, but when the world is calling your name, getting just a measly 2 weeks worth of vacation time to explore it is just not enough.
More Opportunities
No matter where you live, there are opportunities you can take advantage of, whether it's a job, hobbies, events, places to travel to, new restaurants. One of our main reasons for wanting to move out of the United States was to find more opportunities. I've lived in many different parts of the United States and have had the great opportunity to travel around inside the U.S., but I was beginning to feel like I'd seen it all.
In London, we have a whole new world of opportunities available to us. Not only is it incredibly close to the rest of Europe for traveling, it also has a lot of other opportunities just because it's so big and important. I don't think we'll ever run out of new restaurants to try, or new shows to see. There are more events going on in one day than in a whole month in Seattle. And since I run a travel blog, there are many more opportunities for bloggers in London.
A Chance to See How Others Live
We tend to get used to our surroundings and forget that there is a whole world of different cultures, different people, and different ways of doing things. Being an expat affords us the chance to see how other people live, and to get out of our own little bubble.
Obviously, London isn't that much different of a place to live than a big city in the United States. They do speak the same language, after all. But there are so many other aspects you may not even think about, like learning new phrases and slang, learning how to use a fan oven, and how to convert Fahrenheit to Celsius. The light switches click the opposite way. Hot dogs are served in a can. You can't say things like, "I need new pants" without people snickering at you (pants means underwear her).
Every day is fascinating when you're living it in someone else's world.
To Get Outside Our Comfort Zone
Living in the same place for too long creates a sort of complacency that I've enjoyed. The idea of "putting down roots" in a place, isn't something I've ever wanted to do. I think it's good to stretch yourself outside your comfort zone once in a while. It expands your character, gives you so much more insight into yourself, and teaches you a lot. Moving to London hasn't exactly been the biggest stretch from our comfort zone that we could have made, but it does force us to do things like learn a whole new city, make new friends, try new things.
The Logisitics of Becoming an Expat
All of the benefits of becoming an expat come with a price, of course. To become an expat, in most cases, you have to have a reason for moving to the new country.
You have to be completely willing to give up your home comforts, get out of your comfort zone, and make your own happiness. Once you've determined that you can handle that kind of pressure and adjustment in your life, then you just have to deal with the logistics.
Choosing Where to Live
The choice of where to move to should not be taken lightly. There are many considerations to make when choosing a new country – taxes, banking, cost of living, access to health care, jobs, etc. Here is a list of the best countries for Americans who want to live abroad. There are so many great countries on the list.
What Are The Rules?
Read about the requirements of living as an expat in the country. Many countries require that you have appropriate work or study set up before you will be allowed in. In places like England, immigration rules have recently become even stricter. Be sure you know the rules before you decide where to move.
Getting a Job
This is no small feat, but it can definitely be done. There are many jobs that can be done remotely, like blogging or social media management. You might choose to start your own travel blog and use the time overseas to build up your content. You can also find nomad-friendly jobs in the location you move to, like teaching English as a foreign language. You can prepare for this by taking your TEFL course online so you can teach when you arrive.
If you want to continue your career in the new location, you'll need to consult businesses that have a presence overseas and apply for jobs that can sponsor your move. Many countries, like the United Kingdom, don't allow you to become a resident without a job.
Getting a Visa
In our case, we moved to London with our U.S. employer, so they took care of the fine details for us, like applying for a visa and getting the paperwork all straightened out. In many cases, apply for and waiting on a visa can be a very long and tedious process. Be sure you know what you're getting into – read as much as you can about the process before deciding where to move.
Taxes for Expats
Taxes for expats can be a very big issue. If you have an uncomplicated tax situation, you're lucky. Just remember that you still have to file taxes in the U.S. once you move, as well as in your new country. In some countries, you may even end up paying double taxes. It's always wise to consult a tax advisor and read as much as possible about what the tax situation might be for you once you're living in your new country.
Banking Issues
One of the things we didn't realize would be so difficult was figuring out our banking situation once we decided to move to England. We already had our banking all set up in the U.S. – we had a checking, savings, and investment accounts.
What we learned was that new regulations (Foreign Account Tax Compliance Act (FATCA), make it difficult for non-U.S. resident to continue using U.S. banking services once they have moved. You will also be restricted from investing in some ways in the U.S. stock market, so if you're an investor, you definitely need to know the rules.
Our best advice is to make sure you've reached out to your U.S. banks to understand their regulations long enough before your move that you can do something about it. You'll also want to open a bank account in your new country as soon as you possibly can. Here is a list of banks that work well with expats.
CONCLUSION
Becoming an expat was one of the best decisions we've ever made and I would do it again in a heartbeat if I had to make the choice again. It can be really fun, educational and exciting. It can also be very stressful. If you're considering becoming an expat, we recommend taking your time to learn all you can about the country you wish to move to, and doing as much homework as you can to understand regulations. That will set you up for a very smooth and easy move abroad.
Have questions about becoming an expat? We are happy to help point you in the right direction, though we can't provide any legal advice or information. The information we've passed on here is based on our own experiences and should be verified with a professional before taking any action.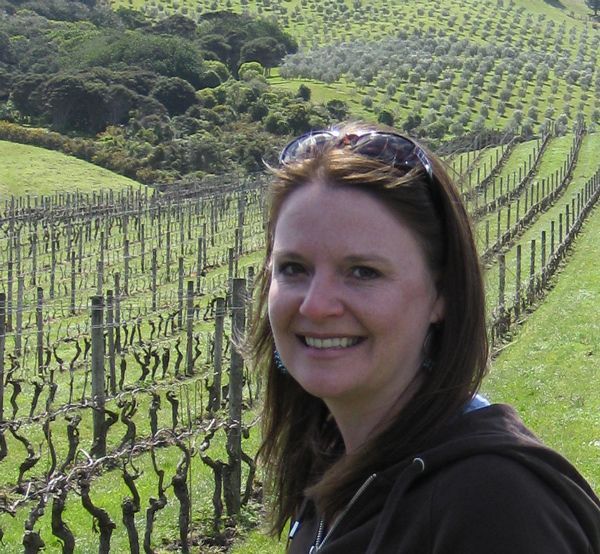 Laura Lynch, creator and writer of Savored Journeys, is an avid world traveler, certified wine expert, and international food specialist. She has written about travel and food for over 20 years and has visited 70+ countries.