There are dozens of Oktoberfest events around the world, even in your own city or town, that you can attend, but obviously those are not the "real" Oktoberfest that takes place in Munich, Germany, every year and is dubbed the World's Biggest Fair and the World's Biggest Beer Festival.
If you want to know what it's like to really celebrate Oktoberfest, you have to do it right – and the only way to do that is to fly to Munich and let the beer drinking commence.
If you are planning to attend Oktoberfest this year, be sure to read our post about with details on how to plan your trip to Oktoberfest with all the details you need to know to plan your time at the festival.
Even if you aren't planning on attending Oktoberfest in Munich to raise a one-liter stein of Paulaner like the other 7.2 million revelers who will attend the festival this year, we wanted to pass on a bit of knowledge we've gathered about the 16-day drinking extravaganza that takes place beginning in mid-September every year.
If you've ever considered going to Munich for the event, but weren't quite sure what you might be getting yourself into, read on and you'll have all the info you need to decide whether to join the masses next year.
Visiting other destinations in Germany? Check out our guide to traveling in Germany that includes information on many popular destinations like Berlin and Munich, plus Oktoberfest in Munich. Going outside of Germany? Here's our Europe travel guide.
Oktoberfest Guide for Newbies
Back in 1810, Bavarian Crown Prince Ludwig married Princess Therese of Saxony-Hildburghausen for which they put on a royal celebration lasting a full 5 days. In order to take part in the elaborate celebration, the National Guard scheduled a large public horse race.
It was then decided that a similar celebration, named Oktoberfest, should take place every year at the beginning of October. It wasn't until 1819 that the horse races were replaced by beer drinking. The event later turned into a 16-day festival that now welcomes over 7.2 million people per year.
1. Here are all the Oktoberfest Details – Where, When & How Much
Oktoberfest is held at Theresienwiese or what is commonly referred to as the Wies'n. The name was derived from the first festival – the wedding of Princess Therese – when the townspeople camed together on the fields in front of the city gates for the horse races.
The Wies'n is located right in the center of Munich and is easily reachable by public transportation. Many nearby hotels and hostels are within walking distance. You wouldn't want to drive there. By way of tradition, on the opening day, at exactly 12pm, the mayor of Munich, Dieter Reiter, opens the festival by tapping the first keg in the Schottenhamel tent and calling out "O'zapft is!" ("It's tapped!") and offering the first mug to the Minister-President of the State of Bavaria.
It is only after this that the tents can begin to serving beer. Beer is then sold in the tents from 10 a.m to 10:30 p.m. on weekdays and from 9 a.m. to 10:30 p.m. on weekends and holidays. A liter of beer in the tent is called a Maß and will cost between 9.70€ and 10.10€.
Admission to the event is free. Be sure to check out the official Oktoberfest website for the most up-to-date information.
2. Only Munich-Brewed Beer is Allowed
According to tradition, only beer brewed in Munich under the strict guidelines of the Bavarian Purity Requirements can be sold in Oktoberfest beer tents. Because of this, there are six breweries that provide all of the 6.9 million liters of beer that is expected to be drank during the festival.
The record was 7.5 million liters drank in 2011. The breweries that host the large tents are Hofbräuhaus München, Spaten-Franziskaner-Bräu, Paulaner Bräu, Löwenbräu, Hacker-Pschorr Bräu and Augustiner Bräu. Each brewery has its own tent, so if you want a specific beer, you'll need to take up residence in the appropriate tent. (Read all about the tents – both large and small).
The Oktoberfest beer served at Wies'n is a Bavarian Märzenbier that contains roughly 5.0-6.0% alcohol by volume, is dark/copper in color and has a mild hop profile. It's called a Märzenbier because beer was only brewed in March and had to last the entire summer, back before refrigeration was available, you know, back when the festival originated. And they've kept to that tradition ever since.
3. The Oktoberfest Celebration is More than Just Beer
Before you continue on with the notion that Oktoberfest is only about the beer, let me set the record straight. The festival is meant for everyone, not just beer drinkers. In fact, families flock to the event for activities and attractions like carnival rides, midway games, art displays, and more food options than you could ever want.
Keep in mind that the event covers 85 acres and attracts around 545 vendors. Only 16 of those are beer vendors. Most of the activities are outdoors, like the huge ornate carousel and the live music performances and admission is free.
The best time to take advantage of the fair atmosphere is during the weekdays, when the crowds are lower, and the beer-drinking antics are not at their peak, as they are near on the weekends and at the end of the festival. When you're done drinking beer and enjoying the festival, there are plenty of things to do around Munich to keep you busy.
We also highly recommend taking the day trip from Munich to Neuschwanstein Castle.
Quick. Check these necessities off your prep list!
4. Oktoberfest Beer Tents Are Like Small Villages
Let's be honest here, even though there's more to the festival than beer, it's still one of the most important parts of Oktoberfest, and getting into the right tent and having a spot at the table is a major feat (see #5). In order to accommodate the 6.4 million beer drinkers (and their bladders), massive tents are erected on the festival grounds that end up resembling small villages rather than any tent I've ever seen.
It takes months to build and each tent holds it's own commercial kitchen, performance stage, tables and space for thousands, plus the bathroom facilities to manage all those bursting bladders. The largest of the tents can hold over 10,000 revelers at a time.
As you remember, each tent features only one brewery, but it also features one specialty food, which might be sausages, roast duck or some other grilled meat (see #6).
5. Do You Have a Table Reservation? Better Get One.
It's not about walking into a tent and finding an open spot to sit at a table. No, it's actually much, much more difficult that that. Many first times unknowingly arrive at the event thinking all you need to do to be served a beer is arrive at a tent and buy beer.
If you do that, you will be pretty disappointed when you find out that you have to be associated with a table to be served beer – either because you've secured a reservation yourself (which are extremely hard to come by) or because you've made friends with the group that has reserved the table. Most of this advice applies to the evening tables, when the event is the most rowdy and exciting.
If you go early, during the day, you can probably find a place to sit to eat and drink without the crowds and trouble. No matter what, you need to start your planning and reservation seeking as early as possible. Flights and hotels fill up just as fast as tables do. I've read that over 70% of all table space is reserved as early as January.
If you don't know anyone and can't reserve a tent, check out these alternative methods:
6. You'll Need Some Serious Food to Soak Up All That Beer
Food is nearly as ubiquitous with Oktoberfest as beer is – almost. Each tent features its own specialty dish and some of them are incredibly impressive. For instance, Kafer's gourmet tent has unbeatable roast duck and the Spatenbräu-Festhalle has all manner of oxen specialties with an oxen slowly turning on a huge spit.
Other Bavarian specialties include roast chicken (called Wiesn-Hendl), a huge variety of sausages, Brez'n (soft pretzels), XXL Pork (a huge roasted pork knuckle), potato dumplings and cakes, apple strudel, and giant, decorated gingerbread cookies.
It is said that in a typical year, nearly half a million roast chickens, a quarter million sausages, 50,000 pork knuckles and more than one hundred whole oxen are consumed. That's not including the dozens of food vendors you'll find around the festival grounds that are selling all manner of Bavarian specialties and fair foods.
7. No Two Oktoberfest Beer Tents Are Alike
Each of the 14 large beer tents is unique and exciting. The most famous tent is Schottenhamel because it's where the mayor taps the first keg. It has a good combination of party atmosphere with civilized behavior.
The biggest tent is Hofbräu-Festhalle which seats almost 11,000 people. The Hacker-Pschorr tent features a stunning cloud decoration. The liveliest tents are Lowenbrau, Hacker and Hofbräu, while the Hippodrome has a young, spring break vibe. If you're not that into beer, there's a tent for wine lovers, too, called Weinzelt, where there are 15 choices of wine by the glass.
Kafer's is the tent for gourmands and celebrities and it's open later than the others. Marstall is the newest tent to open, and it features a big carriage above the entrance, carved wooden horses as decoration inside and a stage resembling a carousel with horses around it.
The Armbrustschützen tent hosts the traditional crossbow competition that's been taking place since 1895.
8. Want One Of Those Liter Steins?
Despite the knowledge that they may be caught and charged with theft, people love to try to take the beer mugs home as a souvenir. The number of glass beer mugs that people attempted to steal but were confiscated by authorities was 112,000 last year, up from 81,000 the year before.
Problem is, there are guards at every entrance making sure the mugs don't walk off with you. If you really want a beer stein just like the ones at Oktoberfest, you can buy them here.
9. Expect to Hear & Sing Along to Lots of Great Music
Even though the festival is in Germany, and you'd expect to hear mostly German music, there is a surprisingly eclectic mix of music. At least a third of the music you will be classics like "Sweet Home Alabama," "YMCA," "Sweet Caroline" and "Take Me Home, Country Roads."
Of course, there will also be tons of German Oompah band songs too, and some traditional Oktoberfest standards like "Ein Prosit", which encourages rowdy drinking and toasts. People sing along loudly, dance around the tables and enjoy the live performances on stage throughout the day.
10. Where to Stay for Oktoberfest
There are many hotels within walking distance of Oktoberfest. We always stay in the same hotel: Marc Munchen. It's very comfortable and nice, plus it's adults-only. It's about a 10 minute walk to the festival.
If we didn't stay there, we'd stay at the Sofitel Hotel Munich Bayerpost, right next to the train station. It's also a very nice affordable luxury hotel in a great location.
CONCLUSION
If you plan ahead, using our list of essential facts and other guides, like this list of tips for enjoying Oktoberfest in Munch by our friends at Europe Diaries, you will find that though the crowds are immense, the festival is run very well and is the experience of a lifetime.
Being in Munich for Oktoberfest is something you just have to do at least once in your lifetime. It's an epic festival that can't be duplicated anywhere else in the world. Just remember to drink responsibly and keep your wits about you. Have you been to Oktoberfest? What was your favorite part?
Like this post? Why not save it to Pinterest?
FOLLOW US on Pinterest, Instagram, Facebook for more great travel inspiration and tips.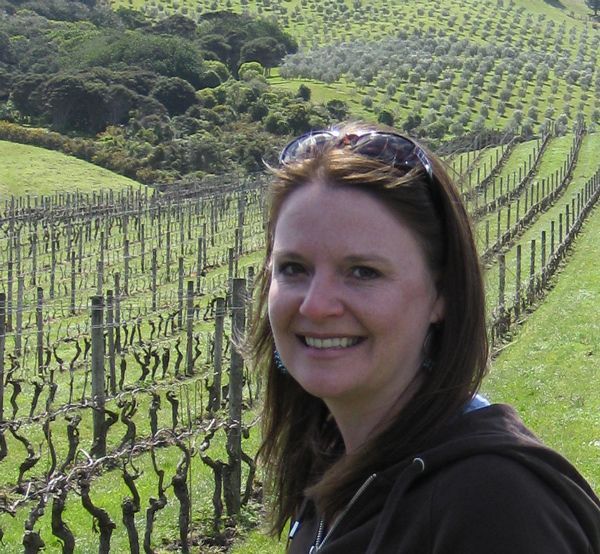 Laura Lynch, creator and writer of Savored Journeys, is an avid world traveler, certified wine expert, and international food specialist. She has written about travel and food for over 20 years and has visited over 75 countries.