In the hustle and bustle of modern life, there's often a yearning for an escape to the tranquil beauty of nature. The world is a treasure trove of breathtaking landscapes, wildlife encounters, and opportunities to connect with the great outdoors.
It's not surprising you might want to escape into nature as well. And why not? There are so many fantastic places to see, adventures to be had, and majestic vistas to summit. If you're looking to plan your next adventure, let us entice you with a few ideas.
Here are 10 must-visit destinations for nature lovers, spanning around the globe, from the breathtaking mountains of Canada to the azure waters of New Zealand.
» Looking for more vacation inspiration? See 11 Charming Small Towns in Europe and 21 Top Foodie Destinations.
1. Banff National Park
Nestled in the heart of the Canadian Rockies, Banff National Park is a majestic playground for nature enthusiasts.
From towering mountain peaks to pristine alpine lakes, Banff's beauty knows no bounds. Lake Louise, with its crystal-clear waters and snow-capped mountains in the backdrop, is a must-see.
For those eager to document their journey, you can even find a sticker maker online to craft unique souvenirs that capture the essence of Banff's serene beauty.
2. Rainforests of Costa Rica
Costa Rica is a haven for biodiversity, and Manuel Antonio National Park is a prime example. Explore dense rainforests, encounter colorful toucans, and relax on white sandy beaches. Don't miss the chance to witness the power of Arenal Volcano, one of the most active in the world.
3. The Grand Canyon
The Grand Canyon is a natural wonder that leaves visitors in awe of its grandeur. The Colorado River has carved out this spectacular landscape over millions of years.
You can hike along its rim, raft its rapids, or gaze at the stars in the world's largest International Dark Sky Park.
4. Galápagos Islands
The Galápagos Islands are a living laboratory of evolution and a haven for unique wildlife encounters.
Observe giant tortoises, blue-footed boobies, and marine iguanas in their natural habitat. Each island in this archipelago offers a different, enchanting experience.
5. New Zealand's South Island
New Zealand's South Island is a paradise for nature lovers. Fiordland National Park is known for its dramatic fiords, including Milford Sound and Doubtful Sound.
In Queenstown, the adventure capital of the world, you can enjoy activities like bungee jumping and jet boating.
6. Patagonia
Patagonia is a remote wilderness where you can explore the pristine beauty of nature. Torres del Paine National Park in Chile offers hiking through rugged landscapes with opportunities to spot guanacos and condos. Perito Moreno Glacier in Argentina is a mesmerizing ice spectacle.
7. Alaska
Alaska, known as "America's last frontier," is a destination where you can experience untamed wilderness.
Denali National Park boasts breathtaking mountain scenery and wildlife encounters, including grizzly bears and moose. Don't forget to embark on a glacial cruise to witness the stunning landscapes and marine life.
8. Iceland
Iceland's rugged landscapes are a testament to the power of nature. The Golden Circle takes you to geysers, waterfalls, and historical sites, while the Northern Lights put on a celestial display during the winter months.
9. Swiss Alps
The Swiss Alps are renowned for their iconic mountain landscapes. Zermatt and the Matterhorn are a must-visit for hikers and skiers, and Interlaken offers adventure activities against the backdrop of stunning alpine scenery.
10. Costa del Sol
Costa del Sol in Andalusia, Spain, is a coastal paradise for nature lovers. Explore the beaches, cliffs, and charming villages that dot the region.
To taste the mountains, visit Sierra de las Nieves Natural Park and immerse yourself in its natural beauty.
Doing the Research: Unveiling Nature's Best-Kept Secrets
Before you set out on your quest for hidden natural gems, you must hone the art of research.
The world wide web is a treasure trove of information, but there are also valuable resources beyond the digital realm.
Online Exploration
The internet is an invaluable tool for researching lesser-known destinations. Blogs, travel forums, and social media can provide insights and firsthand experiences fellow travelers share.
Use search engines to discover hidden gems and unearth recommendations from explorers who have ventured off the well-trodden path.
Guidebooks and Travel Literature
Don't underestimate the power of a well-written travel guidebook or literature. These resources often spotlight remote and tranquil destinations that may not receive as much attention in mainstream travel media.
Consulting Travel Experts
Reaching out to travel agencies or seasoned travel experts can be a worthwhile endeavor. They often possess a wealth of knowledge about hidden natural wonders and can tailor their recommendations to your interests and preferences.
Conclusion
These top 10 destinations for nature lovers offer a diverse range of experiences, from pristine mountain landscapes to lush rainforests and remote wilderness.
Nature's wonders await, and by planning your next adventure to one of these incredible destinations, you can reconnect with the beauty and serenity of the natural world.
Whether you seek adventure, relaxation, or the thrill of wildlife encounters, these places have it all, making them must-visit destinations for every nature enthusiast.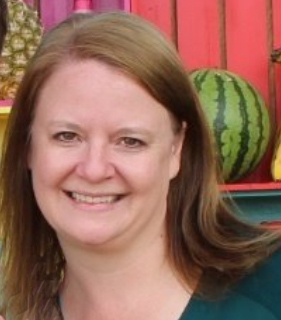 Laura Lynch, creator and writer of Savored Journeys, is an avid world traveler, certified wine expert, and international food specialist. She has written about travel and food for over 20 years and has visited over 75 countries. Her work has been published in numerous guidebooks, websites, and magazines.