We love trying some of the local libations when visiting a new region and Costa Brava has many. It's just as much of a part of the culture as the food is. If you're taking a trip in the Catalonia region of Spain, including Barcelona, you should definitely seek out some of these must-visit wineries and breweries in Costa Brava.
Wine and craft beer are very big in the area, with dozens of producers opening their doors to tourists. You can both tour the brewery/winery and have a tasting at each of the spots we've listed in this guide. You will get a feel for the true spirit of Catalonia while visiting these producers.
Catalonia has a very strong sense of heritage and culture that seeps through every aspect of life in this region. It is pretty easy to visit the wineries and breweries of Costa Brava.
They aren't quite as easy to visit as in the U.S., where you can walk into just about any brewery or winery during open hours and do a tasting, but with a little effort, you can (and definitely should) add a few visits to your itinerary.
Wineries to Visit in Emporda
The Emporda Wine Region in Catalonia is a fantastic place for wine tourism. It's just an hour and a half drive from Barcelona or 45 minutes from Girona. You'll need a car to get around the area, as the wineries are quite spread out. Here's a map of where each is located.
Many of the wineries in the area offer some sort of tourism activity, from tastings and tours to lunches and even concerts among the vines. You do need to make an appointment in advance, which you can usually do on their website or by emailing.
*La Vinyeta
One of our favorite wineries in Empordà is La Vinyeta. It's so much more than a winery. They have truly embraced every aspect of the land where their vineyard is planted. They make wine, of course, but they also make honey, vinegar, eggs and various other products that flow naturally from the wine business.
We loved all their wines, but the Mig Mig was a particular favorite, along with the easy drinker, Llavors, which paired perfectly with sausage and cheese from the area. Speaking of perfect pairings, La Vinyeta offers a wine tour and picnic option that is so delicious and only 35 Make an appointment via email here. They also have accommodations, if you want to stay among the vines.
Mas Estella
Another favorite winery to visit is Mas Estela. At the winery, you can walk around the vineyards, see the cellar and the aging of the area's sweet wine, and taste a few of their organic wines. Their Vinya Selva de Mar 2007 and 2008 are fantastic, and such incredible value! Email for an appointment.
By the way, they also have a rental apartment, if you're interested in staying among the vines. On the way back to Roses or Cadaques, you'll come across another great winery you should stop at called Perafita by the Martin Faixo family of wines.
Celler Brugarol (Finca Bell Lloc)
You cannot find another winery with as unique a design as Celler Brugarol. Designed by a pair of Olot architects, the winery at Finca Bell Lloc is built completely underground. There is very little natural light that pours into the space, to keep the wines in a dark and quiet environment.
As you walk slowly through the maze of steel beams, with only a small runner light to guide your way, you will be stunned at how beautiful and unique it is. You can make an online reservation to visit the winery on their website.
Mas Oller
Like many of the wineries in the Emporda wine region, Mas Oller's goal is to return to the winemaking traditions of the past with the modern techniques that are now available to them. Their location combines sea and mountain, a concept that is very embraced in Catalonia.
They have three red varieties: Grenache, Syrah and Cabernet Sauvignon, and two white varieties: Picapoll and Malvasia de Sitges on their 17 hectares. You can schedule a visit and tasting on their website, as well as see other opportunities available to tourists.
Micro Breweries in Catalonia
There are quite a few micro breweries in Catalonia now, stretching from south of Barcelona to the Pyrenees in the north. This list represents the breweries that we tried that are really worth a visit, both for the beer and for the brewers. Everyone we met was so nice and helpful, and they have a genuine love for what they're doing.
You have to understand that the beer that is typical to Catalonia for the last few decades, at least, has been mass produced, factory beer like Estrella Damm and Moritz – basically flavorless beer served in little glasses.
The microbrew movement didn't start to hit the area until the 2000s, and though it's been slow to take off, it's definitely changing the way people think about and drink beer in Catalonia.
Cervesa Marina
Marina is located in Blanes along the Costa Brava. It was founded by two brothers who had a love for homebrewing and found they could expand their hobby into a business and start selling their microbrews. They make quite a large selection of beer, from a lighter summer ale to a Devil's IPA with lots of hoppy bitterness.
They also collaborate often with other companies to make one-time-only special beers. To make an appointment for a walk around the brewery and a tasting in Blanes, email or call in advance. They do speak English. Website
Minera Brewery
Another venture that was started as a homebrewing hobby has turned into a successful microbrewery. Minera takes its name from the local mining tradition, where many of the townspeople worked. Their logo design came from the old mining company logo. They said they've even aged their beer in the mine!
At Minera, you'll find a hefeweizen, a California ale, and a really delicious English Porter. Email in advance for an appointment: minera@minera.cat. Their website is all in Catalan, but you can use Google to translate. Website
Lo Vilot
Lo Vilot recognized the need to produce local hops and barley in order to brew beer in Catalonia that stays true to the "0"km slow food movement initiative that requires all ingredients to be from within the region for certification.
Since they weren't able to find local hops, they decided to begin growing these products themselves with the goal of becoming certified. Their list of beers includes an IPA and a Scottish Ale. To plan a visit, fill out their online contact form. Website.
Montseny
One of the bigger breweries in the area is Montseny. Cervesa del Montseny organizes tours and beer tastings at its microbrewery at Sant Miquel de Balenyà, Seva, in Barcelona on pre-selected Saturdays.
The tour takes you through the brewing process and ends with a tasting and a chance to purchase their beers. And there are quite a few unique beers to try, including the seasonal winter ale, Hivernale. To schedule a visit, sign up on their website.
CONCLUSION
As you can see, there are plenty of wineries and breweries in Costa Brava to visit. You'll be able to see first hand the traditions and respect for the heritage and the land that these producers put into their creations by visiting them yourself. Plus, it's just great wine and beer! Who can ask for anything more.
A big thank you to the Costa Brava Tourism Board for introducing us to these fantastic breweries and wineries throughout Catalonia and the Costa Brava area. See all the coverage of our trip to Costa Brava in Catalunya.
(As always, all thoughts and opinions expressed in this post are my own honest reflection of our travel experiences).
Pin it for later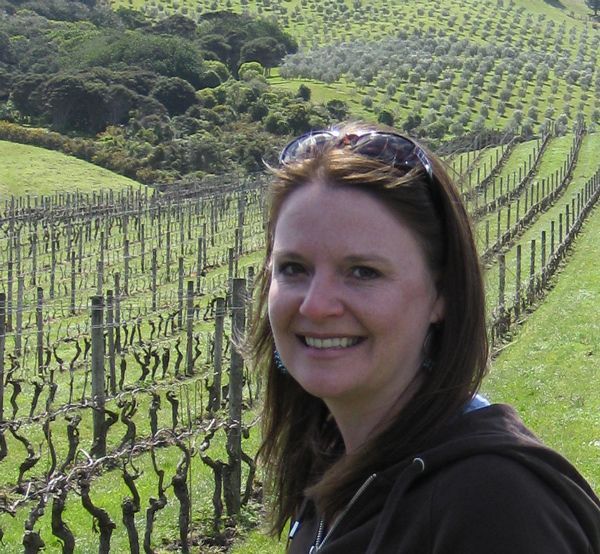 Laura Lynch, creator and writer of Savored Journeys, is an avid world traveler, certified wine expert, and international food specialist. She has written about travel and food for over 20 years and has visited over 75 countries.