The Napa Valley is one of the most prestigious wine regions in the United States, and is at the top of most wine lover's must-visit list. It is home to many top-quality producers, with outstanding wines that will rock your world, and with prices to match.
Below you'll find our recommendations for the best Napa Valley wineries to visit for wine tasting. We've been to the area many times and have enjoyed so many Napa wineries. There's a huge selection to choose from beyond what we've included here, but we're sure these will provide a great experience.
If you're going to be in the area longer, we recommend also checking out Sonoma County, perhaps staying in the Healdsburg area. Sonoma is vast and covers a lot of miles and many AVAs.
Napa Valley Wine Tasting
If you're into wine even a little bit, you've likely heard of the prestigious and well-known Napa Valley Wine Region, not to be confused with Sonoma County, which lies to the west of Napa and maintains it's own wine reputation.
Napa is where you'll find the expensive vineyards that produce equally expensive Cabernet Sauvignons, Zinfandels and Pinot Noirs of California. The soil is rich and fertile – producing an undeniable powerhouse of wine. Real estate is not cheap in the Napa Valley wine region.
Wines made from some of the top Napa vineyards earn 95+ ratings and bring in top dollar – I'm talking in the hundreds of dollars per bottle. If you're making a trip to Napa for wine tasting, it's good to know what you're going to get and set your expectations accordingly. (Read this post if you'd like to get a sense of what a weekend in Napa is like.)
The bottom line: It's going to be expensive. But if you embrace the experience and accept it for what it is, you'll have a fantastic time. It's not unheard of for Napa wine tasting fees to be $40+ per person for a few pours – in fact, that's the norm.
Hotels and restaurants also tend toward the luxury to ultra-luxury side. It's Napa. It's a lifestyle!
★ Plan ahead. Book your Napa Valley wine tour here.
How to Get To Napa Valley
Flying into to Napa Valley is fairly easy and there are a lot of options. If you fly into Oakland or San Francisco, the Napa Valley is around an hour and a half drive. You can also fly into the Sonoma Airport in Santa Rosa, CA, and Napa is only an hour drive from there (depending on traffic, of course).
If you fly into Santa Rose, you can hit up both wine regions for the price of one! Also, if you fly into Sonoma on Alaska Airlines, you'll get the privilege of checking a box of wine on the return flight for free! If you're driving, Napa is only 1.5 hours from San Francisco and it's only 9 hours from Portland, Oregon!
How to Get Around
We don't like having to drive around the wine region when we know we'll be doing wine tasting, but a car is necessary to get around. If you're not willing to sip and spit, you might want to consider hiring a driver for the day.
We've found taxi drivers are very willing to negotiate a reasonable rate to drive you around all day. You could also go on a private or group wine tour. Here are two great options:
You could also go on an e-bike tour, which can be a fun way to see close-by wineries.
Where to Stay, Taste and Eat in Napa Valley
As Napa is a luxury area, there are also a good number of luxury accommodations where you'll be pampered and treated like royalty. The first thing you have to consider is where in the Napa Valley you'd like to be located. The valley runs almost 30 miles from Calistoga down to the town of Napa.
If you know of a couple of wineries you'd like to visit, you could base your stay off that. Getting between wineries can be trying with traffic and distance taken into account, so you'll want to make a good plan in advance. Since this area is so large, I'm going to arrange the information based on area.
Here are the main areas where you can stay in the Napa Valley, from north to south:
Calistoga
Saint Helena
Yountville
Napa
Calistoga
Where to Stay
Calistoga is a small town located at the north end of the Napa Valley. It's a small town, but it's charming and packed with great wineries, eateries, cafes and spas. On the more affordable side, there's Best Western Plus Stevenson Manor within walking distance of downtown, or you can go all out with a luxury stay at Auberge du Soleil in Rutherford.
Where to Taste
There are more than 50 wineries in the Calistoga AVA region. With one of the warmest climates in the region, plus cool night breezes from the ocean, there are some fun wines to try here,
Definitely make a stop at Sterling Winery and Teachworth Wines – both with incredible views. We also like Clos Pegase and Bennet Lane Winery. And the grandiose Castello di Amarosa, a medieval-style Tuscan castle winery is a popular stop.
Tamber Bey Vineyards specializes in Cabernet sauvignon, Cabernet franc, Petit verdot, and Chardonnay grown on their estate vineyards. Stop by their family-owned Sundance Ranch for a tasting.
If you like Chardonnay, be sure to stop by the castle-like Chateau Montelena, which helped bring California Chardonnay to the world stage in 1973.
Where to Eat
St. Helena
You'll find top wine producers and some of the most expensive wines in the region in and around St. Helena. This is where you find those ultra-rich Napa Cabernet Sauvignons that have made this growing region so popular.
Where to Stay
To go with the high wine prices, you'll mostly find high-priced luxury hotels in St. Helena. It's just what they do best. If you're looking for a vineyard hotel or a stay among the vines, St. Helena is the place to stay.
Wine Country Inn: Romantic and secluded, this boutique hotel delivers the quintessential wine country experience with spectacular vineyard views. Trip Advisor | Booking.com
Meadowood Napa Valley: Very high-end, resort with an exclusive, boutique feel Trip Advisor | Booking.com
Where to Taste
Many of the wineries in St. Helena are architecturally stunning. Some of our favorites are Charles Krug, Robert Mondavi (Oakville) and Peju (Rutherford). All of these wineries are worth a visit. Expect tastings to be around $20-$40 a person for 3-4 pours of wine.
My favorite winery to visit on a warm summer day in Alpha Omega. They have a nice patio area overlooking the vines and with a beautiful fountain to look at. In the distance you can see the Napa Valley Wine Train.
Some of my favorites in the area include V. Sattui, Brasswood Cellars, Hall Wines, and Duckhorn. There are dozens of available wineries. You could just go from one to the other and never run out.
Where to Eat
This is a good place to stop for lunch. You have the Oakville Grocery Co for picnic supplies – they have an incredible selection of sandwiches, cheeses and meats – then head over to Alpha Omega to enjoy a picnic with a cold bottle of their incredible Chardonnay that tastes just like a glass of crème brûlée (note: there's a specific picnic area – food can't be taken into the tasting room).
Or stop by V. Sattui winery for a picnic. They have a deli where you can pick up lunch, and there are plenty of picnic tables outside. For dinner, Brix Restaurant is one of our favorites.
Yountville
Where to Stay
Make sure you spend some time walking through the charming little city of Yountville. If you stay here, you'll be treated to a small-town feel, but with a big-city price tag. Hotels like Bardesonno and Hotel Yountville deliver consistently great experiences. The Napa Valley Lodge is also a great place to stay.
Where to Taste
You'll find a different kind of tasting experience in Yountville. Tasting rooms line the main street and you can just pop in for a wine tasting of Napa Valley favorites. There are 15 tasting rooms in walking distance and 7 others nearby.
Some of our favorites in Yountville are:
Don't let the downtown wineries stop you from visiting some of the other major wineries nearby in the countryside. These wineries have amazing views and huge estates. They're perfect for sunny afternoons with friends.
Where to Eat
Bouchon Bakery has awesome fresh pastries, but that's not the only of Thomas Keller's coveted restaurants. There's, of course, the famous French Laundry. It's located directly in the center of Yountville, alongside other world-class restaurants like Keller's Ad Hoc and Bistro Jeanty.
Don't miss Michael Chiarello's Bottega for a plate of the best potato gnocchi I've ever eaten. And just outside of town is Brix Restaurant and Farmstead at Long Meadow Ranch, both with lovely outdoor space. Be prepared for culinary overload in Yountville. There are more wineries and restaurants in a few short blocks than you could hope to get through in one trip.
Napa
Where to Stay
Located at the southern end of the Napa Valley is the city of Napa. It's the closest to the airports and you might get the impression that it's not a spectacular because it's not in the heart of Napa, but the city has had a revival of sorts that has ushered in luxury accommodations like The Meritage Resort & Spa.
Where to Taste
You'll find a great winery located right behind the Meritage Resort & Spa, called Trinitas Cellars. To the southwest of town, stop to admire the grand terraces and gardens of Domaine Carneros.
Next to Carneros is an enclave of wineries to visit. We like to sit around the stone fireplace at Bouchaine Vineyards, then admire the views at Cuvaison Estate Vineyard. Their tasting room is all glass walled, with a gorgeous view of the lake.
Where to Eat
Napa boasts top restaurants like Michelin star La Toque and Mustards Grill. Both with very different vibes, but equally great food. We also like the vibe at Compline Wine Bar & Restaurant, where you can have a wine paired menu and then shop for your favorites to take home afterward.
One of our favorite places to browse delicious-looking food items, Oxbow Public Market. The market is home to half a dozen restaurants and a plethora of specialty food and wine retailers, including San Francisco's popular Hog Island Oyster Company and Fatted Calf charcuterie. If you're tasting at Domaine Carneros, you might stop by Farm at Carneros for lunch.
Tours to Book:
CONCLUSION
As you can see, there are so many Napa Valley wineries and it's incredibly hard to make it to even a small portion of the best Napa Valley Wineries in one visit. You know what that means! You're going to have to come back again. It's a tough world, I know. Tell us about your favorite things to do and see, taste and eat in the Napa Valley!
Like this post? Why not save it to Pinterest?
FOLLOW US on Pinterest, Instagram, Facebook for more great travel inspiration and tips.
Pin it for later!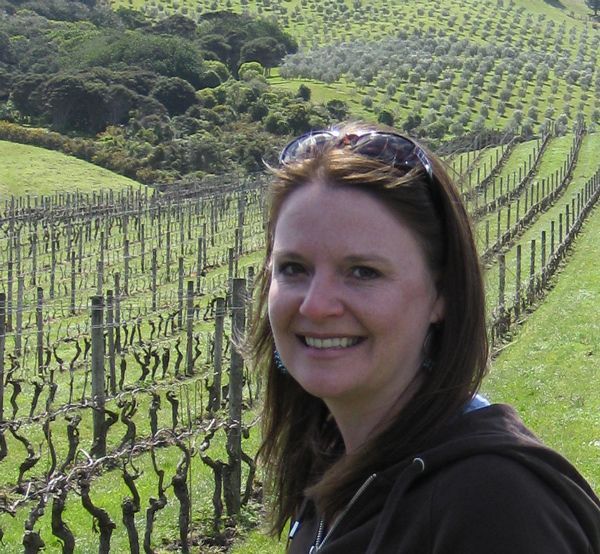 Laura Lynch, creator and writer of Savored Journeys, is an avid world traveler, certified wine expert, and international food specialist. She has written about travel and food for over 20 years and has visited over 75 countries.