Each region of Italy has its own unique list of specialty foods you must try, and Naples is no different. From the iconic Neopolitan pizza, to deep fried macaroni, to rum soaked sponge cakes, you really must spend some time eating your way through Naples to fully discover the city and all its charms.
This post will set you up with a list of the most iconic foods you must try in Naples. Be prepared. There are a LOT of great things to eat in this city. We'll also share some of our favorite discoveries from our Eating Europe tour in Naples.
If you're looking for a way to experience the best Italian food in Naples, there's really no better way to do it than to go on a food tour with Eating Europe.
Their knowledgeable guides know where to find the most incredibly tasty food at exceptional venues throughout the city, so not only are you trying the foods on your list, you're getting them from the best sources.
Eating Europe currently has two food tours: A Taste of Old Napoli and A Night Out in Naples. We went on the latter and had a very fun evening. Take a look at the itinerary and book a tour here.
⇒ Wondering what other food tours we've been on? See them all here.
What to Expect On a Naples Food Tour
One of the best ways to acquaint yourself with the food and to discover some of the best places to eat and drink in the city, is by taking a food tour in Naples.
We always try to schedule a food tour for the beginning of our trip, so we have time to use all of the wonderful suggestions we received, and to go back to any stops along the tour that we loved.
The Night Out in Naples tour includes 5 stops that are thoughtfully chosen to give you a fun night out, while trying some great food at local joints you likely wouldn't have come across yourself! In all, the tour included 8 different types of food and drinks, including lots of sweets and some wine.
The English-speaking guide has insider knowledge of Naples and the neighborhood, so you feel a bit like a star as you approach each of the stops. Our tour guide, Ben, is an American who's been living in Naples for 20 years.
He knew each one of the shop owners personally and you could tell that he loves the city. Not only was Ben fun to chat with and full of great food and wine knowledge about Naples, he introduced us to each of the owners and filled us in on their story, which made it feel a lot more personal.
The stops on the tour may vary, and I don't want to give away all their secrets, so I'll just share with you a few of the tasty foods we tried along the way.
⇒ Love food AND cooking? Why not also try these fun activities:
What to Expect From Pizza in Naples
One of the major reasons we wanted to go to Naples was for the pizza. I'm sure there are a lot of people who would say the same. There are a ton of great (and not so great) pizza places you can stop into.
Be prepared to wait in line for a table at the most popular places. They are typically quite small and the crowds get large around lunch and dinner.
If you can, go at an off-peak time, so you can avoid the crowd. Order 2 different pizzas if you have the stomach space, so you can try more of what they offer. Don't be afraid to ask what their most popular pizza is.
Foods You Must Try in Naples
Neopolitan Pizza
Coming from the U.S., it's pretty unlikely you'll be prepared for Neopolitan pizza. It's quite a bit different than the Pizza Hut and Dominos that we're used to. But that's what makes it so fantastic and unique.
Nick and I actually devoted quite a bit of our time in Naples to pizza. We wanted to know that we'd tried many different pizzerias to find the best pizza you can possibly eat in Naples. Life long dream, right there.
I'm happy to say that we found some really incredible pizzas. We also found some not so good ones that we would personally steer clear of next time.
The best pizzas we tried in Naples came from these pizzerias:
Pizzeria Da Attilio
We visited this pizzeria late on a Friday evening. At 10pm, there was a list of about 10 parties before us. We waiting about 40 minutes for a table, but it was very much worth it.
Attilio is where you'll find the unique Giardiniera "Malvano" 8-point star-shaped pizza. Each point is filled with ricotta. We also has the Pizzeria Attilio, which is a single pizza with nine differently topped slices.
This pizza shines above the rest in Naples. The sauce and the dough are perfection.
Antico Borgo Ai Vergini
This pizzeria is included on the Night Out in Naples Eating Europe food tour! It was opened recently by pizza expert, Ciro Pellecchia, who has been making pizza since he was 8 years old.
He even let us try our hand at making a pizza when we visited his shop. I won't comment on how that went… but it was worth it for such a fun experience.
You'll surely love Ciro's pizza. It was one of the best we tried in Naples.
Pizza to Avoid
We did stand in a very long line to try Pizzeria da Michele of Eat, Pray, Love fame, but would really not recommend it.
Not only was the line atrocious, the experience once inside was like an assembly line. Get in, get out. The pizzas are cheap, but that's about all I can say for it. The cheese was rubbery, the sauce was bland. The dough was a little bland.
PRO TIP: If this is your only pizza stop in Naples, don't do it. Go to Attilio instead.
Pizza Fritta
At one time in Naples, Margarita pizza was considered a luxury because of the expensive mozzarella cheese, and that's how pizza fritta came about.
This fried version of pizza included ragu, any cheese and bits of leftover pork, thus it was more affordable. Today, you can find pizza fritta all over naples, in many different varieties.
My suggestion is to bypass all the others in search of Isabella De Cham Pizza Fritta. Isabella, who is only in her 20s, is already considered one of the best pizza makers in Naples, and that's saying a lot when the industry is heavily dominated by men.
The picture above is of a smaller version of Isabella's pizza fritta (which you'll get to try on the Eating Europe tour.
Pasta Frittatine
There's no way you can leave Naples without trying Pasta Frittatine. At its most basic, it's deep-fried macaroni. But it comes in many different variations – including with ragu, minced pork, and other savory ingredients.
You can find these at restaurants, but the more convenient way to try them is at a friggitorie, which is typically a tiny hole-in-the-wall spot with a street window where you can order.
Frittatines are small, handheld and best when eaten hot. I'd suggest making sure they're fresh when served if you get them from a window shop. Cold ones that are just handed to you from the window basket are not going to be very good.
Cuoppo
Speaking of fried food… Cuoppo is the perfect hangover food. The iconic cone is filled with a variety of tasty (and all fried) morsels. Inside a typical cone, you'll find all manner of fried things, from fried potatoes to fried bell peppers and rice balls.
Not all cones are vegetarian. There are cones filled with meat and seafood, as well. The best place to get a Cuoppo is at a street shop along one of the main streets in Naples, like via Santa Brigida.
We stopped at Passione da Sofi for the one pictured above. The best morsels were the ones that had just recently been fried and added to the baskets that filled the shop window. Others weren't so fresh.
Babo Rum Cake & Sfogliatella
Craving a little dessert? One of the best pastries we tried in Naples was Neopolitan Rum Cake, called Baba. Baba is sponge cake, typically shaped like a mushroom, and drenched in rum (and I do mean "drenched").
Be careful when eating as it might dribble out when you bite. The outside of the pastry is drizzled with sweet syrup. Delicious. On the Eating Europe tour, you'll have an opportunity to try these wonderful little cakes at a local bakery.
If you love them as much as I did, you'll be able to get more at most bakeries.
Sfogliatella
See the above picture for a look at a sfogliatella. The name means "small, thin leaf", which the layers of the pastry resembles. Its a clam-shaped flaky pastry filled with ricotta, or almond paste. small, thin leaf.
These little sugar-dusted pastries are a perfect sweet snack.
Campania Wine
Although wine from the Campania Wine Region just outside of Naples doesn't get much International notoriety, there are some really fantastic varietals that you must try when you're in Naples.
One of the most noteworthy is Aglianico, which grows well in the hot climate of Southern Italy. Aglianico is a rich and full-bodied wine. Our Eating Europe tour guide, Ben, suggested we look out for Aglianico from the Taurasi DOCG region.
We took his suggestion and we loved the wine. If you're a white wine drinker, then Falanghina is the varietal to watch out for. One of Italy's oldest grape varieties, having been around since Roman times.
Tours to Book:
CONCLUSION
As you can see, there are so many things to try in Naples, and these are only a small handful of the specialties you can try. Naples is definitely a foodie city.
The Night Out in Naples tour takes 3.5 hours and runs Mon-Sat at 5pm. You'll walk all over the Sanitá neighborhood and meet some really great local artisans who take their food very seriously, and you'll get to try a few of the best foods we've included on our list.
If you want to read about some of the other food tours we've been on with Eating Europe, check out their Prague food tour and Rome food tour.
(We were provided this tour for the purpose of review. However, all opinions we share are our own honest viewpoints.)
Here's more to help you plan
Like this post? Why not save it to Pinterest?
FOLLOW US on Pinterest, Instagram, Facebook for more great travel inspiration and tips.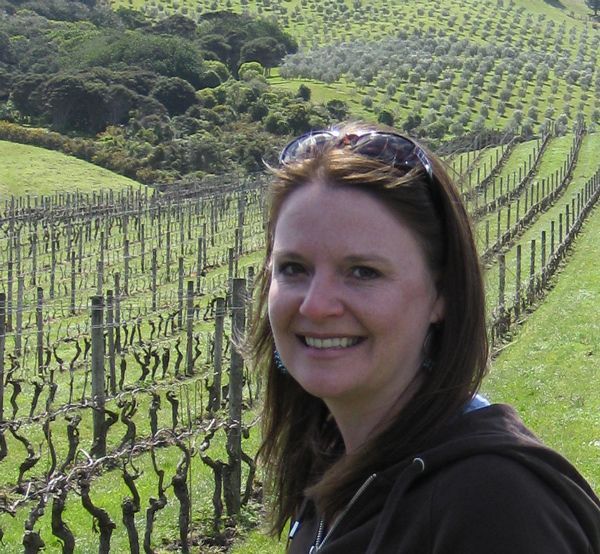 Laura Lynch, creator and writer of Savored Journeys, is an avid world traveler, certified wine expert, and international food specialist. She has written about travel and food for over 20 years and has visited over 75 countries.