Nashville is the capital and largest city of the state of Tennessee, and is famous for being the centre of country music and hot chicken, but there's so much more in Nashville for visitors to see and do besides music. This post will show you 10 of the highest rated activities, Nashville attractions and sights to see in Nashville, Tennessee.
Take a walk around some of the streets downtown and you'll see why it has earned the name 'Music City'. You'll catch snatches of all different types of music from the diverse live bands and songwriters playing in the many bars and restaurants.
For this reason, you'll obviously want to explore the music scene and find out what it's all about. But you're going to want to save plenty of time for other activities too. Just wait to see what's in store for your visit to Nashville.
Best Attractions & Sights In Nashville
Grand Ole Opry
You have to visit the Grand Ole Opry even if you aren't lucky enough to be able to watch one of the greats sing there. Did you know that it started as a radio program in 1925? It was broadcast as a weekly country music concert and became synonymous with Nashville and the greats. Stars such as Hank Williams, Johnny Cash, and Patsy Cline were all regulars.
Visitors can attend live performances from rising talent, superstars, and country legends every week. It's not just country though there's also bluegrass, family-friendly comedy, and more. Aside from performances you can also go on a backstage tour if the facility and learn more about the story.
The Grand Ole Opry is located at the Grand Ole Opry House but was located for years in the Ryman Auditorium. Shows still occur at both locations. You'll definitely want to secure tickets for a performance while you're in town. Find the calendar of shows and get more information on tickets here.
★ Book your Grand Ole Opry Backstage Tour tickets and admission tickets here.
Ryman Auditorium Self-Guided Tour
Ryman Auditorium has always been a big part of country music in Nashville. It's been known as The Mother Church of Country Music. On this tour, you'll see five new exhibits on the Ryman Auditorium's musical history during a self-guided tour where you can look through at your own pace.
★ Book a self-guided Ryman Auditorium tour.
Country Music Hall of Fame and Museum
The Country Music Hall of Fame & Museum is a must-see for all country music fans. It's one of the most popular attractions in downtown Nashville. You'll be able to see memorabilia from the music industry in both permanent and temporary exhibits that walk you through some of the most popular country artists to discover their albums, their stage costumes and their musical journey from amateur to stardom.
★ Book tickets here for the Country Music Hall of Fame.
Music Row
Nashville is all about music and it would be criminal not to experience the vibrant music scene in some of the downtown bars on Music Row. You can choose from cover bands to singer/songwriters, or just pop in to whichever bar takes your fancy and see what you can discover. Who knows if the bar you choose was where one of the legends of country music began their career.
Here are some of our favorite music venues on Music Row:
Robert's Western World
The Station Inn
Cannery Ballroom
Bourbon Street Blues
Centennial Park
Centennial Park is ideal for a picnic or even for some boating on the lake. While you are in Centennial Park, you have to visit the Parthenon. In 1897, the Tennessee Centennial Exposition was held in Nashville, and because Nashville's nickname at the time was the 'Athens of the South', a decision was made to build their own version of the Greek Parthenon. It is the world's only exact replica of the original and houses a lovely art gallery and museum.
Nashville "Homes Of The Stars" Narrated Bus Tour
This tour is one of the most popular in Nashville. It's a narrated, 2-hour sightseeing bus tour that passes by some of the top stars in the Nashville music scene, both past and present.
You'll see the homes of superstars like Taylor Swift, Dolly Parton, Garth Brooks, Dierks Bentley, Reese Witherspoon, Martina McBride, Trisha Yearwood and many more. Also, pass by the Second Avenue National Register Historic District, the State Capitol building, Fort Nashborough and the famous Ryman Auditorium.
★ Book tickets for the tour here.
National Museum of African American Music
Continuing your exploration of the music of Nashville, you have to make a visit to the brand new National Museum of African American Music, located at 5th & Broadway downtown. The museum has 5 permanent themed galleries plus traveling exhibits that change regularly, as well as a 200-seat theater.
The museum will showcase more than 50 musical genres that were inspired, created, or influenced by African American culture, ranging from early American religious music to hip-hop and Rhythm and Blues.
Andrew Jackson's Hermitage
Andrew Jackson's Hermitage, the former home of America's seventh President, Andrew Jackson, is about 10 miles out of Nashville and is certainly worth a visit.
Being in the South, the history is dominated by the Civil War, and you can learn all about the effect this had on the area and the local population by experiencing some of the local plantations and museums.
Belmont Mansion
Belmont Mansion is a lovely place to visit. It is now part of the Belmont University but houses a fascinating museum in lovely grounds. And don't forget to keep an eye out for the Batman Building when you are in the downtown area. Sadly, it houses AT&T not Batman, but it is certainly one of Nashville's iconic buildings.
Prince's Hot Chicken Shack
When it comes to eating in Nashville, you have to try some hot chicken. There are many places to try it in Nashville, but Prince's Hot Chicken Shack is a good place to start because it's the establishment that is credited with creating this popular dish.
Hot Chicken is exactly what it sounds like. It's fried chicken with a super spicy Cayenne pepper seasoning that will knock your socks off.
How to Get to Nashville
If you are taking a domestic or international flight to Nashville, you'll land at Nashville International Airport which is about 15 minutes drive from the city center. If you don't want to rent a car or take a cab, the bus journey from the airport takes about 40 minutes on the WeGo bus services that operates every hour 7 days a week for $2 per journey.
Once you're in the city, you don't need a car to get around. You can easily use Uber or Lyft, or catch a cab to go to places further away from downtown. Many of the tourist attractions listed above are within walking distance of each other.
Find the Best Hotels in Nashville
If you can, you should stay at The Gaylord Opryland Resort. It is about a mile outside of downtown, but it is definitely worth visiting for part of your trip as it is massive. It has 15 restaurants, 4 bars and multiple retails stores and is surrounded by 9 acres of indoor gardens, winding rivers and waterfalls.
In downtown, we recommend the Sheraton Grand Hotel and the Grand Hyatt for affordable luxury places to stay amongst the action.
CONCLUSION
As you can see, there are many great things to do in Nashville and while many of them focus on the country music scene that makes this city so lively and entertaining, there are lots of other Nashville attractions to fill your itinerary.
Like this post? Why not save it to Pinterest?
FOLLOW US on Pinterest, Instagram, Facebook for more great travel inspiration and tips.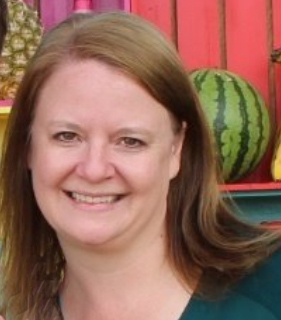 Laura Lynch, creator and writer of Savored Journeys, is an avid world traveler, certified wine expert, and international food specialist. She has written about travel and food for over 20 years and has visited over 75 countries. Her work has been published in numerous guidebooks, websites, and magazines.