This article has links to products and services we recommend, which we may make commission from.
Have you ever dreamed of taking a trip to a lively city with bright lights like New York? Without a doubt, New York is an unparalleled, world-class city with beautiful tourist attractions and, unsurprisingly, some of the best food in the world.
When exploring the best food in New York and selecting different cuisines and meals that the city has to offer, NYC bus and minibus rentals services are just what you and your group might need.
» Check out our guide to New York City's most outrageous foods
Wine and Dine in The Big Apple
There are some great food spots that you should try to visit while in the city. These restaurants represent the international food and fine dining that New York City is so well known for.
Le Coucou
If you're a fan of French cuisine, why not visit Le Coucou, which is a French restaurant that looks right out of the movie Ratatouille? You'll be sure to find tasty dishes here like filet de boeuf with bone marrow, sole Veronique with grapes and mushrooms, and quenelle de brochet. You cannot miss out on the scrumptious desserts that they have to offer such as their chiboust au chocolat and crêpe soufflé au citron.
Piccola Cucina
Piccola Cucina is a small and cozy Italian restaurant located in the quarters of SoHo. Their menu is filled with dishes that consist of fresh homemade pasta like linguini, taglierini, and ravioli. And of course, what is an Italian meal experience without cannoli and pannacotta? You simply cannot leave without trying those.
Club A Steakhouse
If you're looking for steaks, chops, and seafood, head to Club A Steakhouse. They have delicious dishes like steak tartare, filet mignon, and seared salmon to have your taste buds craving for more. They also have sweet dessert items like cheesecake, tiramisu, and cream puffs.
Per Se
Per Se is a 3-star Michelin restaurant located in Manhattan. It offers New American-French cuisine that's served across nine-course meals. They boast of a wine list of more than 2,000 bottles. Apparently, no single ingredient is ever repeated during the meal, so you are bound to be offered a variety of taste and flavors during the experience.
Best Food Trucks in the Empire City
Food trucks are a very common thing in New York, with its affordable prices, quick service, and mouth-watering food items, these options will have you seeking for your meal on wheels.
Korilla BBQ
Korilla BBQ cannot be missed as it is an orange, tiger-striped food truck that serves Korean barbecue dishes. They offer tacos, rice bowls, burritos, and noodles bowls with Korean-styled meat like gochujang pork, sweet ginger soy chicken, and beef bulgogi. Freshly made kimchi, or Korean fermented vegetables, is topped off this food to finish off the look.
King of Falafel
Perhaps you might be craving something else like falafels or shawarma, King of Falafel is the right food truck for you. It serves Israeli dishes such as tasty shawarmas, kebabs, and kefta, which are sure to leave you satiated afterward.
Dosa
Dosa is a tiny food cart that cooks up a storm of South Indian cuisine. It is located in Washington Park and it serves vegetarian staples like dosas – rice and lentil-filled crepe with samosa, roti curry and so much more. The food cart offers other appetizing specials that are quickly sold out, so be sure to call in advance or go there early in the day.
Cinnamon Snail
If you're a vegan, The Cinnamon Snail has got you covered with delicious vegan meals. The dishes that they have are of great variety and may include items like Korean BBQ seitan sandwich, beastmode burger deluxe, and creole grilled tofu. Even if you're not a vegan, you do not want to miss out on what this food truck has to offer.
Wafels and Dinges
Waffles aren't only for breakfast and dessert, Wafels and Dinges food truck makes sure to emphasize this. They serve savory options of waffles but also delicious options topped with fudge, strawberries, or even Nutella. They also have ice cream, lemonade, and coffee on the menu.
The Concrete Jungle's Street Food
To find some of the best foods in New York, look no further than its busy street and roads. There are many iconic foods you can get from food carts and they're super easy to find. Just walk down any street in New York and you'll come across at least a few.
Pretzels
Pretzels are iconic street food, especially in New York. You can literally find them on every corner in the streets of Midtown New York.
Roasted Nuts
Another popular street food item are nuts from the Nuts 4 Nuts carts that are dotted around the streets of New York – just follow the toast nutty smell. They offer different kinds of honey-roasted nuts like almonds, pecans, peanuts, and cashews for between $3 to $5.
Hot Dogs
You cannot go to New York and not try the iconic hot dogs. Along every other Manhattan street corner you'll see a blue and yellow striped umbrella, under which you'll find the iconic 'dirty water dog.' Sabrett hotdogs are served in a soft bun topped with ketchup, mustard, onions, relish, and sauerkraut.
Bagels
Another popular street food item are bagels, which can be found on many silver breakfast carts in the city. There are also dozens of bagel shops throughout Manhattan that make fantastic bagels all day long.
Lobster & Shrimp Rolls
Red Hook Lobster Pound, though not the cheapest street food option, sells savory Maine lobster and shrimp in New England buns. You can find this street food joint in several locations around Brooklyn or Manhattan. It was voted the "Best Food Truck in America" in 2013, so you won't want to miss out on it.
Mexican Street Food
Looking for Mexican street food like burritos, tacos, and quesadillas? Then Calexico will sort you out. You can also have flavorsome bowls piled with guacamole, black beans, and cheese.
CONCLUSION
New York City definitely has a lot to offer when it comes to food options. It can accommodate a variety of dietary choices and budgets as well. Get in touch with Bus.com today. They will sort you out with top-class minibus transport services and make sure you have the best experience while in New York City.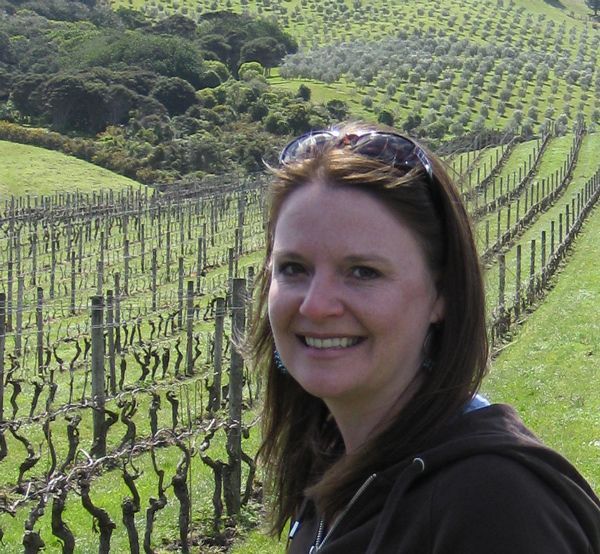 Laura Lynch, creator and writer of Savored Journeys, is an avid world traveler, certified wine expert, and international food specialist. She has written about travel and food for over 20 years and has visited 70+ countries.