Long Island's North Fork AVA has developed a sophisticated culture for wine and is now home to many amazing North Fork wineries that you can visit to learn more about the wine making, the vineyards, and taste the wine.
While North Fork might not be considered one of the top wine destinations in the U.S., it has some beautifully scenic vineyards and produces some world-class wine. If you're in New York City for a visit, it's definitely worth a day trip out there.
If that sounds appealing to you, then read on because below we've listed ten of the top wineries to visit in North Fork. If you're already visiting some of the other beautiful places in New York, you must add Long Island's North Fork AVA to your itinerary.
If you're a wine lover, check out our other great wine content to find your next wine vacation.
» Spending time in New York City? Check out our essential city guide and see the top 25 touristy things to do, where to stay in the city, a perfect 4-day itinerary, plus fun activities in Central Park.
How Many Wineries Are in North Fork?
Even though the wine making history in North Fork isn't all that long – the first vines planted in the 70s – you wouldn't know it today.
To give a bigger picture of the area, Long Island has three American Viticultural Areas (AVAs). These are Long Island, North Fork of Long Island and The Hamptons, Long Island.
There are around 60 wineries in the North Fork of Long Island AVA, which encompasses 158 square miles, and includes from Riverhead to Orient Point, Robins and Shelter Islands. The AVA was established in 1985 by Lyle Greenfield and Richard Olsen-Harbich, and it continues to grow and thrive today.
How to Do Wine Tasting in North Fork
There are two routes you might take for wine tasting in North Fork. Sound Avenue and Route 25, which are the two major North Fork routes. There are wineries located all along the route and many of them allow you to just stop in for a tasting if you happen to be driving by.
There are a few wineries that do require reservations, however. And you want to be prepared with a plan because some of the wineries are not open year-round. If there's one you want to visit specifically, you'd do well to call or visit their website beforehand to make sure they're open.
You obviously also can't visit more than 3-5 in a day, so you want to be picky about what you're looking for. Some wineries have gorgeous views of the coastline, some have picnic space, some have live music on the weekends.
10 North Fork Wineries to Visit
Jamesport vineyard is sustainable and was founded in 1986 by a father and his son.
It offers food and wine options every Saturday and Sunday when you visit, and its grounds and wine tasting room are very large, due to the fact that it continues to attract an ever-growing number of visitors with its reputation for being a great winery.
If you visit on a beautiful summer's day, you can sit out on the extensive grounds where they have cute picnic tables.
Here, you can enjoy a classic Italian style thin crust pizza made in a wood fired oven, whilst simultaneously sipping a delicious glass of their wine.
This is a heavenly combination that works even better than beer and pizza or cheese and cold meats!
The grounds also provide the perfect setting when it comes to being able to enjoy the jazz concert that they hold on select weekends, and other event spaces around the winery can be hired out for private parties, weddings or small get togethers.
Macari vineyards was established by an Italian family in 1995.
They moved from Italy to New York and bought what was originally a massive potato field, eventually turning it into a winery, which, due to their Italian heritage, naturally plays a big part in their culture.
They produce all sorts of wine, including all of the favorites: Sauvignon Blanc, Chardonnay, Malbec, Merlot, Cabernet Sauvignon, Viogner, Grüner, Veltliner, and Cabernet Franc.
You can visit the winery to sample all of their wines, including their signature sparkling HORSES wine, which comes from the Petit Verdot variety of grape and tastes absolutely lovely, bringing beautiful fruitiness to your palate.
They have a tasting room and a wine bar where you can also try samples from their own selection of Sauvignon Blanc, Cabernet Franc, Rosé, and Dos Aguas blend of red.
And you can even choose to have a sit down in their barrel cellar, where you can sip contentedly on a number of their wines whilst eating gourmet cheese, sourdough and charcuterie.
This does require you to book ahead in advance, though!
RGNY is fairly new and only began in 2018 when Mexican-American winemaker Maria Rivero, who was already the CEO of a winery in Mexico called Rivero Gonzalez, and her family took over the Martha Clara winery.
The family then implemented sustainable initiatives into the vineyard to make it become RGNY.
This winery is perhaps the best place to go to in North Fork if you want to try a massive variety of wines, as it attempts to expand people's knowledge of the drink.
It does this by producing less popular wines, such as white cabernet franc and white merlot, which are usually varieties of red wine rather than white.
They also play around with tastes and textures – for example, their pinot noir and cabernet franc are unfiltered, which makes for a fascinating wine with a sense-tingling color, smell and taste!
You can visit their tasting rooms whenever you want to, either with or without a reservation.
When you go, you'll be offered some of their wonderful wines to sip, combined with artisanal charcuterie and cheese plates.
Plus, they also have live music outside in the warm months!
Bedell Cellars winery has been around for 40 years and is family owned, with a commitment to sustainability by hand-crafting their wine in small batches.
They began as only one of two vineyards in North Fork, and they've spent such a long time making wines that, after constant trial and refinement, they now hold a respectable reputation for being one of the best winemakers in the area.
They produce mature reds, whites and rosés that are particularly great to try if you have a refined palate!
The winery is open every day from 11am till 5pm, so you can go and enjoy the experience whenever you want to, as reservations aren't required.
You can easily spend the entire day there because they will put together a tasting flight of wines such as sparkling rosé, merlot and pinot gris, which will be brought to you whilst you bask in the sun on their beautiful lawn overlooking the vineyard, or on the patio.
Even in the colder months, you can visit and sit on its massive deck to enjoy great wine and food!
Paumanok vineyards' wines are so popular, they've actually been served at The White House! The winery is another family owned vineyard – run by the Massoud family – and has been in operation since 1983.
The winery is actually a renovated barn that has a fermentation tank room and lab inside of it.
They only use premium vinifera grapes, which consist of Chardonnay, Sauvignon Blanc, Merlot, Chenin Blanc, Riesling, Cabernet Sauvignon, Petit Verdot and Cabernet Franc.
As they follow the old-style traditions of winemaking, they densely plant the vineyards at 1,100 to 1,400 vines per acre, which makes the grapes more concentrated, therefore creating a higher quality and more flavorful wine.
You can visit their vineyard any day of the week, from 11am till 5pm, via walk-in or reservation.
You'll be able to enjoy some of their delicious wines in their spacious tasting room or on a lovely outdoor deck that looks out onto 80 acres of vineyards!
The previously well-known Shinn Estate Vineyards renamed themselves Rose Hill Vineyards in the spring of 2021.
They're a small winery, set in a 125 year old barn filled with natural light and built in a way that allows them to handle fruit in a manner that uses gravity.
They use sustainable, environmentally-friendly methods, including making sure the vineyard is solely powered through alternative energy!
Even though the winery started off as a farm, it now has beautiful vineyards that you can go and visit and look out over any day between 11am and 6pm, where they offer wine tasting and light bites on the patio – if it's a sunny day – so you can enjoy yourself as fully as possible!
You can even stay at the vineyard if you want to because they also have a bed and breakfast called the Farmhouse Inn, where you can relax and indulge yourself with fabulous wine, food and tranquility!
Palmer vineyards was first established by Robert Palmer – hence its name – in 1983.
But, now, it's run by the Massoud family, who still keep Palmer's original vision of making extremely high quality wines.
They've won many accolades over the years and are one of the most-well known wineries in North Fork, having gathered a respectable reputation.
The vineyard is open on a daily basis and they accept walk-ins as well as reservations.
They provide amazing customer service and when you visit you'll be able to experience a wine tasting session through all of your senses – you can taste, smell and look at the wine they offer you, so that you can really become a wine connoisseur whilst you're there!
You can even join the vineyard's wine club, which you have to become a member of, in order to reap the benefits of what they have to offer in terms of both wine and events.
The scenery is also stunning, and is perfect for big events, such as weddings or birthdays.
Pindar vineyards is family owned and run by mother and son Barbara and Pindar Damianos, who follow the traditions originally set by Barbara's husband 40 years ago.
They're Long Island's largest producer of wine – producing more than 70,000 cases a year – and are, therefore, also one of the most well-known.
They have more than 500 acres of vineyards, with a tasting room and massive outdoor area – it's one of the biggest open areas you'll find anywhere on Long Island.
They open daily for wine tastings, where you can enjoy wine by the bottle or glass, cheese plates and other small bites.
You can even check out their wines and then choose which ones you want to sample.
The selection is great, too, as they produce 17 varieties of grapes and over 23 varietals and blends.
One of their signature wines, called Dr Dan's Gewürztraminer, has actually won awards for its quality!
The great thing about this winery is that you can even bring your kids along with you to a wine tasting experience if you want to, as they're family friendly and also cater for children, providing soft drinks and snacks for them.
In the summer, they also hold live music events every weekend.
Clovis Point is mostly family owned by Nasrallah Misk, Marilyn Misk, Mark Misk and Dina Misk, alongside Richard Frey.
They are extremely well-informed and knowledgeable when it comes to global wines and their knowhow is reflected in the wine produced at their vineyard, having created award-winning red and white wines there!
If you want to visit for a wine tasting session, you'll be in a beautiful setting surrounded by cornfields and vines, whilst being served wine and a selection of charcuterie and other cold snacks to pair with each wine you try.
They open all year round and on a daily basis, but you have to make a reservation if you want to attend for wine tasting, and groups of more than six people aren't allowed.
This means it's ideal if you're looking to have a romantic few days away with your partner!
One Woman Winery is a family owned and female led winery with a great story! It's run by Claudia Purita, who grew up in Italy growing vegetables and wine grapes on her family's farm.
She eventually moved to Long Island and, after working in restaurants for a few years, she decided to return to her roots and so she bought a vineyard in North Fork.
The vineyard is sustainable and entirely estate grown and produced on North Fork, meaning their wine is of the highest quality.
They grow traditional Italian grape varieties alongside other delicious wine grapes like Grüner Veltliner.
They also participate in innovative studies partnered with Cornell University, such as when they planted more than a dozen types of clover to be utilized as a cover crop for vineyards.
You can visit their winery from Thursday to Monday from 11:30am to 5pm, where you can sample their wine by the glass or bottle in an outdoor tasting room – so make sure you dress for the weather if it's a bit on the colder side because they don't have an indoor area!
They don't take reservations and operate on a first come first serve basis.
Final Thoughts 
North Fork has a wonderful selection of wineries that can be considered to be world-class.
So, if you're looking for a beautiful, relaxing weekend away sipping some of the most high quality wines you can find, why not visit one of our top 10 best wineries in North Fork!
Like this post? Why not save it to Pinterest?
FOLLOW US on Pinterest, Instagram, Facebook for more great travel inspiration and tips.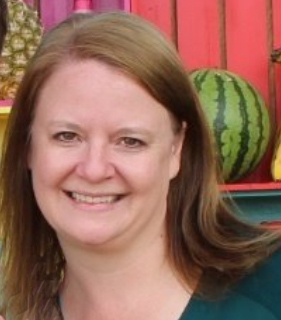 Laura Lynch, creator and writer of Savored Journeys, is an avid world traveler, certified wine expert, and international food specialist. She has written about travel and food for over 20 years and has visited over 75 countries. Her work has been published in numerous guidebooks, websites, and magazines.