Northern Europe is a hot destination, especially for cruise lines. More itineraries are being added, so you have even more choices when it comes to ports of call.
Our first cruise was a Northern Europe cruise, stopping in 7 countries along the way, and it was a really great experience that I would highly recommend to anyone who wants to explore all that Northern Europe has to offer all at once.
If you're thinking about setting sail on a Northern Europe cruise, there are a few things you need to know to prepare. Going on a cruise of this area is certainly not cheap. If you're going to make the investment, you should be as prepared as possible!
We refer to Northern Europe cruises as the sampler cruise, because you will see many different countries and cities in just 12-14 days aboard the ship, but you only will spend a day or two in each port.
Of course, that's just not enough time to truly explore a city, but it is a good way to get a taste of what the city and the country might be like so you can decide if it's a place you'd like to return to in the future.
The hardest part about planning for a cruise is packing for the cruise.
Planning for Europe? Here's more…
Northern Europe Cruising General Info
One Region – Many Different Names
The Northern Europe cruise region stretches from the British Isles to Scandinavia, and even includes St. Petersburg, Russia.
You'll see that this area is also referred to on cruise websites as Baltic cruises and Scandinavia cruises. They're mostly all similar, but may contain slightly different ports of call on each itinerary.
No matter where you go in Northern Europe, though, one thing is for sure, an incredible array of culture and history awaits you.
Be Prepared For a Busy Itinerary
This isn't your typical low-energy, relaxing on-board type of cruise. This is an active itinerary, where you'll be spending time in a different major city each day for up to 14 days.
There's very little down time. And while the major transportation issue has been taken care of for you, there is still a lot of planning involved to make sure you get the most out of each port.
The Sailing Season in Northern Europe Offers Great Weather
Because of the cool climate and short summer, the Northern Europe cruise season isn't very long. The season typically lasts from May to August, with the shoulder seasons offering the lowest fares.
Cruises to this area usually range from 7-14 days, though you'll find more on the longer side, because of the distance involved. One of the best parts of cruising through this area is the long summer days, with many hours of daylight to enjoy your time in port.
It's typical for the sun to rise at 4am and not set until 11pm.
Which Cruise Lines Visit Northern Europe?
The cruise lines that offer itineraries in Northern Europe are numerous. There's Celebrity, Holland America, Princess, Crystal, Costa, Oceania, Regent, Asamara and MSC to name a few.
You can choose the cruise line that best suits your travel style and budget. Some of them are quite a bit more expensive than others.
All of the lines I just mentioned are high-quality, luxury cruises, so it's guaranteed you'll be well taken care of, but each brings to the table a different set of amenities and expectations.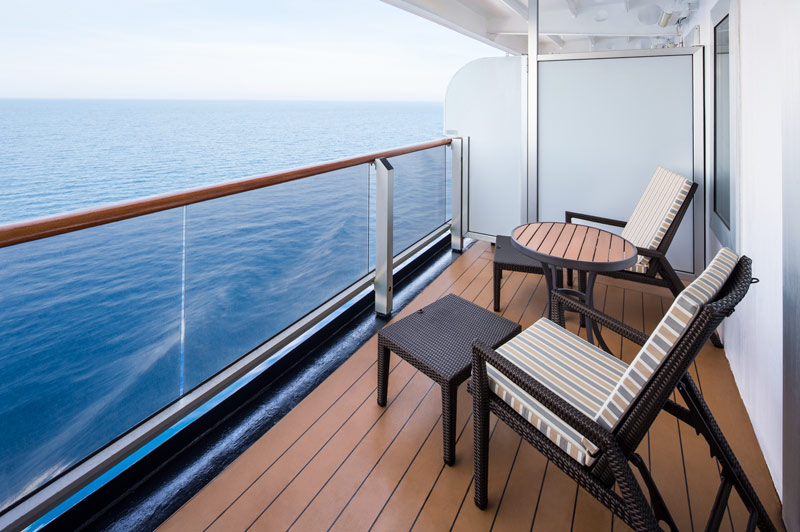 How to Choose the Right Cruise Line
1. Dining Options – What type of dining do you prefer? Make sure the cruise line offers open seating dining, a good selection of specialty dining, and whether they can accommodate any food restrictions you might have.

We personally really preferred specialty dining (read more about Specialty dining on Celebrity Cruises.)
2. Beverage Packages – If you want to enjoy adult beverages on board (and who doesn't!), check out the beverage package offerings to make sure one fits your needs and your budget.
We did some extensive beverage package research on our last cruise. See what we found out about whether the premium beverage package was worth it.
3. Shore Excursions – Each cruise line offers a different selection of shore excursions. If you're planning on partaking in the excursions offered by the cruise line, you'll want to make sure they have what you're looking for. Some lines even include some excursions in the price of your cruise, which could be an added benefit.
4. The Perfect Itinerary – Again, each cruise line offers different itineraries, sail to different ports and offer different reboarding times, so you may be able to spend more time in port. You'll want to consider every itinerary in order to find the one that suits you best.
5. Stateroom Choices – Every cruise line has different state room offerings. It's always wise to look through the options and the corresponding prices to make sure you're getting what you expect and want. Check the size of the room, the amenities, the extras and the positioning.
6. Onboard Activities – An important part of the cruise experience is what goes on onboard while you're sailing. There are many activities that you can participate in on sea days and in the evenings. You'll want to check out what type of onboard activities are offered and decide if that's active enough for you.
How To Choose the Right Itinerary
One of the biggest factors to choosing a cruise line, in my opinion, is the ports of call on their itinerary, and of course, the itinerary itself.
Our friends that we traveled with were loyal to Celebrity, so we chose only from their itineraries, but I was almost romanced away by some of the other lines' offerings. Most Northern Europe cruises hit up 5-8 different countries.
If you have specific countries in mind, you'll need to shop around. We put a lot of consideration into how many sea days were included, and if there was a full two-day stopover in St. Petersburg, Russia.
We lucked out and found an itinerary that also had a two-day stopover in Copenhagen! Our itinerary left from Stockholm, Sweden, and ended in Amsterdam, Netherlands.
Some cruises start and end in the same city, which means you'll be backtracking. While it might be more convenient for scheduling flights, it will definitely cost you a day or two in transit, which means more sea days.
I prefer to spend as much time as possible actually on land, discovering a new city, so sea days are not appealing to me. It's all up to your preference.
What is a Typical Itinerary for a Northern Europe Cruise?
I've already mentioned a few of the locations that are typical for Northern Europe, but let's take a deeper look into what a typical itinerary would include.
The 10 most popular cruise ports in Northern Europe are Stockholm, Sweden; Helsinki, Finland; St. Petersburg, Russia; Tallinn, Estonia; Amsterdam, The Netherlands; Oslo, Norway; Copenhagen, Denmark; London; Warnemünde, Germany (Berlin); and Gdansk, Poland.
Other ports are located in Lithuania, Latvia, several different ports in Sweden, Norway and Germany, etc.
Here are a few popular itineraries from top cruise lines. You can see that they all have some ports in common, but if you really wanted to go to Lithuania, your options are limited.
Day
Port
Arrive
Depart
1
Sun
Copenhagen, Denmark
5:00 PM
2
Mon
At Sea
3
Tue
St. Petersburg, Russia
1:00 PM
4
Wed
St. Petersburg, Russia
7:00 PM
5
Thu
Helsinki, Finland
8:00 AM
4:00 PM
6
Fri
Stockholm, Sweden
9:50 AM
3:15 PM
7
Sat
Klaipeda, Lithuania
1:00 PM
8:00 PM
8
Sun
Gdansk, Poland
8:00 AM
3:00 PM
9
Mon
Malmo, Sweden
9:00 AM
5:00 PM
10
Tue
At Sea
11
Wed
Amsterdam, Netherlands
7:00 AM
Celebrity
| | | | | |
| --- | --- | --- | --- | --- |
| Day | | Port | Arrive | Depart |
| 1 | Thu | Stockholm, Sweden | | |
| 2 | Fri | Stockholm, Sweden | | 3:00PM |
| 3 | Sat | Helsinki, Finland | 10:00AM | 5:00PM |
| 4 | Sun | St. Petersburg, Russia | 7:00AM | |
| 5 | Mon | St. Petersburg, Russia | | 6:00PM |
| 6 | Tue | Tallinn, Estonia | 8:00AM | 5:00PM |
| 7 | Wed | At Sea | | |
| 8 | Thu | Warnemunde, Germany | 7:00AM | 9:30PM |
| 9 | Fri | Fredericia, Denmark | 9:00AM | 6:00PM |
| 10 | Sat | Copenhagen, Denmark | 7:00AM | |
| 11 | Sun | Copenhagen, Denmark | | 3:00PM |
| 12 | Mon | At Sea | | |
| 13 | Tue | Amsterdam, Netherlands | 6:00AM | |
| 14 | Wed | Amsterdam, Netherlands | | |
Princess
DAY
PORT
ARRIVE
DEPART
1
Sun
Copenhagen, Denmark
6:00pm
2
Mon
Oslo, Norway
10:00am
7:00pm
3
Tue
Aarhus, Denmark
Noon
7:00pm
4
Wed
Berlin (Warnemunde), Germany
7:00am
9:00pm
5
Thu
At Sea
6
Fri
Tallinn, Estonia
8:00am
5:00pm
7
Sat
St. Petersburg, Russia
6:30am
8
Sun
St. Petersburg, Russia
6:00pm
9
Mon
Helsinki, Finland
7:00am
4:00pm
10
Tue
Stockholm (Nynashamn), Sweden
7:00am
7:00pm
11
Wed
At Sea
12
Thu
Copenhagen, Denmark
5:00am
Holland America
DAY
PORT
ARRIVE
DEPART
1
Wed
Amsterdam (IJmuiden), Holland
4:00pm
2
Thu
Kiel Canal (Cruising)
10:00am
3
Fri
Ronne, Bornholm Island, Denmark
8:00am
5:00pm
4
Sat
Gdansk (Gdynia), Poland
8:00am
5:00pm
5
Sun
Klaipeda, Lithuania
8:00am
5:00pm
6
Mon
At Sea
7
Tue
St. Petersburg, Russia
7:00am
8
Wed
St. Petersburg, Russia
6:00pm
9
Thu
Helsinki, Finland
8:00am
5:00pm
10
Fri
Stockholm, Sweden
8:00am
5:00pm
11
Sat
Visby, Sweden
7:00am
1:00pm
12
Sun
Berlin (Rostock), Germany
8:00am
11:00pm
13
Mon
Copenhagen, Denmark
8:00am
5:00pm
14
Tue
At Sea
15
Wed
Amsterdam (IJmuiden), Holland
7:00am
The Celebrity cruise itinerary is the one we chose. However, Celebrity has dozens of other itinerary options, as do all of the other Lines, so you just have to hunt around a little bit until you find the one that suits you best.
What I like best about all of these sample itineraries is that there are only two sea days on each, and that there is a two-day stopover in St. Petersburg. That is generally the case for most Northern Europe cruises.
Highlights of Our Northern Europe Cruise
We had such a great time on our cruise. I'm sure, in the end, we would have loved any of these cruise itineraries, and any of the cruise lines. But it does pay to be choosy when you're investing in an expensive vacation.
To get an idea what some of the ports are like, I'd like to share some of the highlights of our cruise. One of the biggest things you need to consider is what you'll be doing in each port.
You can go on planned excursions to see the typical things in each port. The cruise line will help you plan and book those excursions, so you never have to worry about the logistics.
You can also plan your own excursions and maybe get a little more out of the experience. We found that planning our own was the way to go, so we had a more individualized trip that we were in control of.
The options are vast.
Stockholm
Helsinki
St. Petersburg
Tallinn, Estonia
Warnemunde, Germany
Fredericia, Denmark
Copenhagen
Amsterdam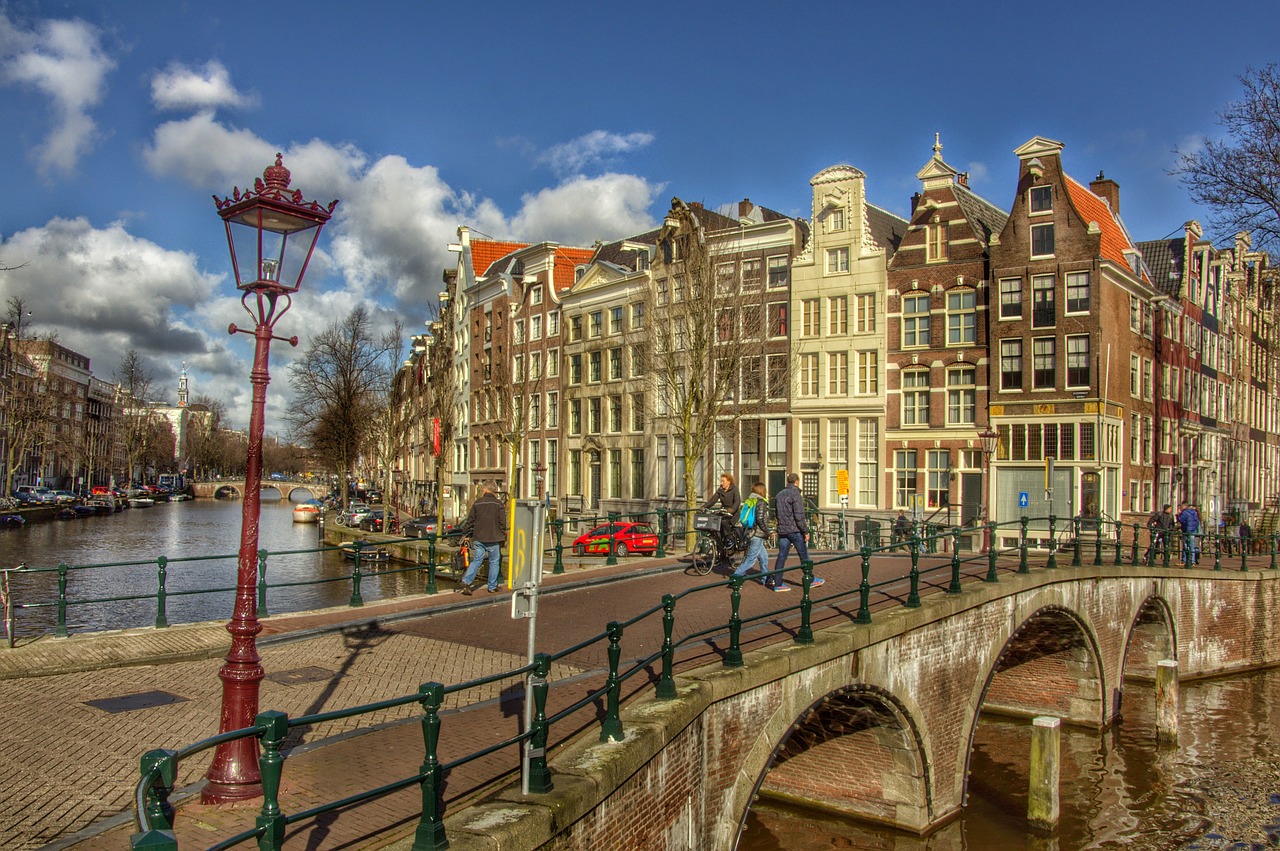 CONCLUSION
Whether you've already got your Northern Europe cruise planned or you're still trying to decide which ship to choose, we hope you've found this information useful.
Enjoy your trip, and come back to tell us about it when it's over!
Like this post? Why not pin this image on your Pinterest board and share it with friends?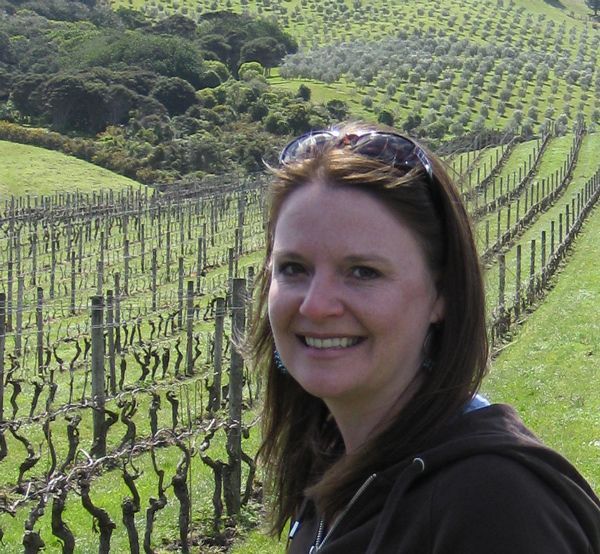 Laura Lynch, creator and writer of Savored Journeys, is an avid world traveler, certified wine expert, and international food specialist. She has written about travel and food for over 20 years and has visited over 75 countries.