When I travel to Paris, one of the first things I want to do is find a cozy wine bar with a fantastic French wine list, where I can spend the evening trying wines I've not yet heard of and enjoying the fact that I'm in Paris again. On our last trip to Paris, that wine bar was O Chateau.
Located in the 1st Arrondisemment, O Chateau is one of those places you never want to leave. The wine list is extensive, the bartenders are helpful and welcoming, and the space just feels so cozy and nice. When we were given the opportunity to go to O Chateau for a wine tasting and 4-course dinner via Tinggly Experiences, we knew we were in for a treat.
The wine dinner is a great way to learn about French wines from Bordeaux, Burgundy, Champagne and beyond that you might not know that much about already. In case you haven't yet heard of Tinggly, you should definitely check it out.
Instead of buying your travel-loving friend or family member something they probably don't even want, you can buy them a Tinggly experience that they will surely love because they get to pick it out themselves.
Read about our other Tinggly experience: Beer Tasting in Amsterdam There are over 390 experiences in 100 countries to choose from, including the this dinner in Paris, other great gourmet activities like cooking classes and street food tours, plus adventures like ziplining in Nepal.
Wine Tasting Dinner at O Chateau Paris
We arrived early for our dinner at O Chateau Paris, so we bellied up to the bar for a pre-dinner glass of wine. There are over 50 wines by the glass, but since we're eager to get to the Bordeaux region for tasting, we chose two from that region. As we sipped our wine, we noticed delicious-looking plates of food being delivered to the tables near us.
They have a small menu, but everything we saw looked really good. Once all of our dinner mates had arrived, we were taken back to the private wine library, for our wine tasting and meal. There were only three couples at dinner (all from different countries), so we had plenty of room at the large wooden table.
Our guide at O Chateau Paris, a trained sommalier, introduced us to each other and to our plan for the evening, which included four courses, paired with wines. He was a fantastic guide; He explained everything so clearly and quickly. I was impressed with his ability to impart a lot of information in a short amount of time.
We started with a Champagne from Montmarthe, then moved on to a Pinot Blanc from Alcase that was paired with a foie gras terrine. As we ate, we got to know each other and learned a bit about the wines.
As we ate and sipped our wine, our sommalier led us through the various regions from which the wine originated and told us a bit about the wineries. O Chateau has wine tasting where you can learn how to properly assess, taste and identify wines, but this dinner was a little less technical.
It didn't matter if you knew a ton or nothing at all about wine. We were just there to enjoy our time. The main dish was a flat iron steak from Uruguay with roasted potatoes and celery root puree. It was paired with a Saint-Emilion Grand Cru from Bordeaux. The steak was cooked exactly as requested and was fantastic.
I never know what to expect at a group dinner like this. The food is usually disappointing. But the food at O Chateau was really good, including the chocolate lava cake that we had for dessert, paired with a 1996 Roussillon from Maury. This was the first time I've tried this type of wine, which resembles a tawny Port. It was very good.
The whole experience took about 2.5 hours. It was the perfect length to enjoy the meal, make some new friends and learn a bit about French wines. If this experience is indicative of the other wine tasting events at O Chateau — and I'm sure it is — I highly recommend adding it to your itinerary while in Paris. It's a fun way to spend an evening.
They also have a lunch event and a wine and cheese pairing, along with typical flight tastings. If you know someone who likes wine and/or wine tasting experiences, why not purchase a Tinggly gift for them.
They can redeem it for this experience at O Chateau Paris! I don't know about you, but I would love to receive a gift like that. O Chateau is open Monday to Saturday, 4pm to midnight.
(Our dining experience at O Chateau Paris was provided by Tinggly. Our opinions and thoughts about the experience are always our own honest views.)
Like this post? Why not save it to Pinterest?
FOLLOW US on Pinterest, Instagram, Facebook for more great travel inspiration and tips.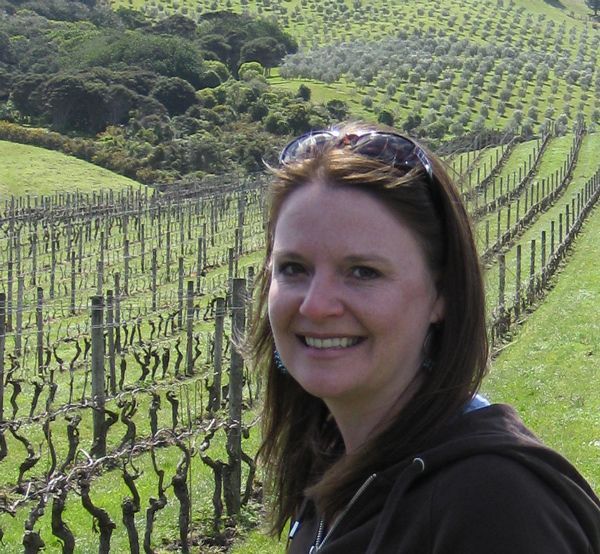 Laura Lynch, creator and writer of Savored Journeys, is an avid world traveler, certified wine expert, and international food specialist. She has written about travel and food for over 20 years and has visited 70+ countries.