I don't embrace the idea of being on vacation with the masses. It's not ideal to be smashed into crowded tourist destinations with everyone else. Researching destinations before choosing where to go is how we avoid the high tourists season, often opting to travel in the low or shoulder season when we'll have the place to ourselves, rather than fighting crowds.
But avoiding crowds doesn't mean you can't vacation during prime travel season. It just means you need to pick a more off-the-beaten-path destination. There are now opportunities to visit places that in the past weren't considered safe or desirable. If you're a little more daring, even places like Iran and Pakistan can be visited, if you take the right precautions.
I'm not saying you have to go to the extreme, but it is time to shed our old perspectives and open our eyes to the possibilities. Why not consider one of these amazing off the beaten path destinations for your next journey? And for a little extra help, here's some info on how to find things to do in an off-the-beaten-track destination.
If you're looking for a romantic destination, you might like this post: 5 Romantic International Destinations
Colombia
Once known only for its infamous drug cartels and endless conflicts, Colombia is making it back onto the travel radar these days. Security has improved greatly and it's now considered safe for tourists, which has spark an incredible interest in the country as a travel destination. Colombia has a great amount of diversity, from modern cities to gorgeous unspoilt beaches and jungles to trek through. Cities like Bogota, Medellin and Cali illustrate the essence of Colombia and are easy to fall in love with.
⇒ Try this Colombia Itinerary for 1-month of Backpacking in Colombia.
Sri Lanka
Steeped in thousands of years of history, Sri Lanka is an exotic island nation full of intriguing and adventurous things to do. Yet years of war and natural disasters have left Sri Lanka off the radar of most travelers, so it remains largely untouched by tourism. With eight World Heritage sites, there's a plethora of history and culture to be discovered. Visit ancient temples, go on safari, trek through the rainforest and visit tea plantations. And when you're done with all of that, head to the dazzling beaches, like Mirissa Beach) for some much needed rest and relaxation — and don't worry about the neighbors, there's plenty of room to spread out.
Nicaragua
Getting off the beaten path means leaving Costa Rica behind and heading instead of Nicaragua, where there is the largest primary-growth forest north of the Amazon, amazing white sand beaches that stretch for miles, six active volcanos, quaint colonial towns and, best of all, way fewer tourists. After decades of political unrest in the country, Nicaragua is an up and coming hotspot that is rich in culture and history. If you want to experience paradise where paradise doesn't include hundreds of your fellow tourists, head to The Corn Islands, just off the coast of Nicaragua, reachable by short flight from Managua.
Vietnam
Everyone has visited Thailand, but few have given thought to visiting Vietnam. Now is the perfect time to learn more about what makes Vietnam unique and so ruggedly beautiful. The country has begun to attract more tourism in the past few years and I'm sure it will soon be awash with tourists and no longer the pristine and unspoilt land it currently is. Go there for the burgeoning city life, the unmarred and beautiful coastline, the incredible food and certainly to play a part in the rising future of this nation. There are hundreds of temples and pagodas signifying the country's diverse religions, outdoor markets and cities where life still seems slow. Don't miss the amazing boat ride on Ha Long Bay, where thousands of limestone islands jut from the landscape. And be sure to stop off in the picturesque town of Hoi An, which you're guaranteed to love!
Macedonia
Who do you know who's ever said they really want to go to Macedonia? In terms of Eastern European destinations, it hasn't really picked up that much steam among tourists. But it really should be on everyone's short list. Not only is it full of ancient culture that still holds a bit of mystery, it's chockful of natural wonders, like the world's deepest cave, mountains and lakes, and outdoor enthusiast's playground, Manrovo National Park. It is also home to some pretty great wineries, which in my book is reason enough to visit there. There are a number of charming cities and villages to explore, like the capital city of Skopje, but don't skip a visit to Ohrid, a picturesque little village with cobblestone streets, open-air cafes and lots of old, historic churches and buildings to explore by foot.
There are so many wonderful places you can go in the world that are outside the usual tourist destinations. You just need to do a little research and be open to the possibilities. For instance, try one of these destinations for a wild experience or try one of these destinations for a romantic experience. There are unique and interesting places all around you, if you just look.
Like this post? You can pin the image below on your Pinterest board to share.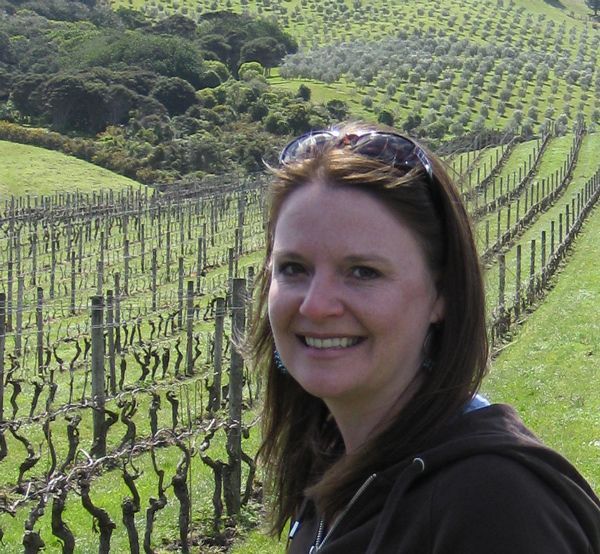 Laura Lynch, creator and writer of Savored Journeys, is an avid world traveler, certified wine expert, and international food specialist. She has written about travel and food for over 20 years and has visited 70+ countries.