If you're not excited about being herded past major attractions with the crowds of other tourists in the most overrun destinations in the world, then this list of inspiring off-the-beaten-path destinations is for you. Choosing a vacation spot that isn't Rome or Paris will help you avoid crowds and see something new and exciting, that most travelers haven't considered.
Avoiding over-touristy spots is high on our priority list for a few reasons. The most important is the toll that over-touristing takes on the location. But, secondly, there are so many fantastic destinations that very few people ever think to explore.
Often, these places are also cheap places to travel, so you won't have to save every penny to visit there. You might catch a glimpse of something incredibly unique and you won't be sharing it with thousands of others at the same time.
There are now opportunities to visit places that in the past weren't considered safe or desirable. If you're a little more daring, even places like Iran and Pakistan can be visited, if you take the right precautions. However, the destinations on our list are not extreme, they are just less visited than other areas. It is time consider the possibilities.
Instead of heading to the overcrowded city, try one of these amazing off the beaten path destinations for your next journey instead. And for a little extra help, here's some info on how to find things to do in an off-the-beaten-track destination.
» Be inspired by these great destination guides: 10 Romantic International Destinations and easiest international destinations for U.S. travelers.
10 Great Places to Discover Next
1. Colombia
Once known only for its infamous drug cartels and endless conflicts, Colombia is back on the travel radar these days. Security has improved greatly and it's now considered safe for tourists, which has sparked an incredible interest in Colombia as a travel destination.
Colombia has a great amount of diversity, from modern cities like Bogota and Medellin, to gorgeous unspoilt beaches like Cartagena and Santa Maria, and jungles to trek through, like La Ciudad Perdida (the Lost City) and Caño Cristales, known as The River of Seven Colors.
Cities like Bogota, Medellin and Cali illustrate the essence of Colombia and are easy to fall in love with. We particularly enjoyed our time in Medellin, where we learned about Colombian coffee, ate so much amazing food, and spent time on the Metrocable. It's a fascinating city with tons to do. Try this 1-month Colombia itinerary to see it all.
⇒ Want to let someone else do the planning? Try this 12-day tour that includes Bogotá, Medellín, Cartagena, Santa Marta and Eje Cafetero.
2. Sri Lanka
Steeped in thousands of years of history, Sri Lanka is an exotic island nation full of intriguing and adventurous things to do. Yet years of war and natural disasters kept Sri Lanka off the radar for so long that it still remains largely untouched by tourism.
With eight World Heritage sites, there's a plethora of history and culture to be discovered. A few of the ones you must see are the ancient cities of Polonnaruwa, Sigiriya, and  Anuradhapura, the Golden Temple of Dambulla, and the old town of Galle.
In Sri Lanka, you can visit ancient temples, go on safari, trek through the rain forest and visit tea plantations. And when you're done with all of that, head to the dazzling beaches, like Mirissa Beach, for some much needed rest and relaxation — and don't worry about the neighbors, there's plenty of room to spread out.
3. Lake Constance
There aren't many places in the world where you can visit four countries in one trip without traveling farther than a few dozen miles. One of those places is Lake Constance (aka Bodensee in German).  Lake Constance is fed by the Rhine River and borders Germany, Austria, Switzerland – and just 40-minutes away – the small Principality of Liechtenstein.
Lake Constance is just 40-miles long and not so wide that you can't see across to the other side, so this region is the perfect destination to maximize your vacation.
Not only can you effortlessly tick four countries off you bucket list, you'll be able to experience four cultures, four languages, four different cuisines and even go wine tasting in four different countries – all in one easy trip.
4. Vietnam
Now is the perfect time to learn more about what makes Vietnam unique and so ruggedly beautiful. The country has begun to attract more tourism, and I'm sure it will soon be awash with tourists and no longer the pristine and unspoilt land it currently is.
Go there for the burgeoning city life, the unmarred and beautiful coastline, the incredible food and certainly to play a part in the rising future of this nation. There are hundreds of temples and pagodas signifying the country's diverse religions, outdoor markets and cities where life still seems slow.
Don't miss the amazing boat ride on Ha Long Bay, where thousands of limestone islands jut from the landscape. And be sure to stop off in the picturesque town of Hoi An, which you're guaranteed to love!
5. North Macedonia
North Macedonia (not to be confused with the Macedonia region of Greece) hasn't made it onto most people's list of destinations to visit. But it really should be on your short list.
Not only is it full of ancient culture that still holds a bit of mystery, it's chockful of natural wonders, like the world's deepest cave, mountains and lakes, and outdoor enthusiast's playground, Manrovo National Park. It is also home to some pretty great wineries, which in my book is reason enough to visit.
There are a number of charming cities and villages to explore, like the capital city of Skopje, but don't skip a visit to Ohrid, a picturesque little village with cobblestone streets, open-air cafes and lots of old, historic churches and buildings to explore by foot.
6. Cook Islands
The Cook Islands, made up of 15 splendidly tropical isles in the South Pacific, is what Hawaii was years ago. If you're looking for a relaxing and enjoyable vacation in paradise, away from the hordes of tourists — a place where locals still have control of the tourist market and run hotels and restaurants without all the corporate dollars turning a really great spot into an overrun tourist destination — then you really need to go to the Cook Islands.
Rarotonga is the main and largest island, home to the nation's capital, Avarua. It's an island of rugged mountains, volcanic peaks, and rainforests at its interior, but ringed by beautiful beaches, coastal lagoons, and reefs that make snorkeling and scuba diving very popular.
To the north is Aitutaki Island that has a vast lagoon encircled by coral reefs and small, sandy islets. You can be as active or lazy as you want to be in the Cook Islands. There is an opportunity to participate in just about any water sport you want, go on a fun day cruise around the islands, or you can just relax on a lounger with a cocktail in hand.
7. Kotor, Montenegro
Montenegro is filling with stunning natural beauty, from gorgeous lakes, mountain vistas, and tons of hiking possibilitiess. On Montenegro's Adriatic coast is the fortified town of Kotor. Its prime located in a secluded part of the Gulf of Kotor ensures that the views are spectacular.
The lovely Old City part of Kotor was built between the 12th and 14th centuries and is now a UNESCO World Heritage Site. It's filled with medieval architecture and historic monuments and surrounded by a 4km wall that protected the city for centuries.
If you're looking for something a little more off the beaten path, Kotor is a great choice for a relaxing vacation without the huge crowds. There are a few airports you can fly into within a 1-2 hour drive, so getting there is easy for everyone.
8. Mendoza, Argentina
The Mendoza wine region is one of my favorite wine areas to visit. Not only is it the largest wine region in Argentina, with vineyards at altitudes as high as 6,000 feet above sea level, the views are unbeatable, and it is not at all overrun by tourists.
If you've been looking for the perfect wine tasting tour, you need look no further than the beautiful Mendoza wine region. It is comprised of three major wine producing areas: the Uco Valley, Maipu and Lujan de Cuyo. Each of these growing areas produces slightly different varietals and has a unique feel that sets it apart from the others.
You can easily spend a week here exploring the wineries, and enjoying the amazing food. Another great thing Mendoza has going for it is great accommodations. There are some really incredible places to stay in the region, from wine estates, to ultra-luxury resorts.
9. South Australia Wine Regions
If you're into wine, there is no more lovely place to immerse yourself in vineyards, wineries, and some of the best wine in the world, than in the South Australia wine regions of Barossa Valley, Adelaide, and McLaren Vale. While these famous wine regions do receive a lot of visitors, it's still relatively unknown by tourists.
On a trip to Australia, you will inevitably visit Sydney, Melbourne, and hopefully, Adelaide. These large cities make up an incredible vacation in Australia. However, for wine lovers, you absolutely must get away from the city and try the wine in these regions.
There's nothing better than sipping wine with a spectacular view of the vines all around you. The best time to visit these wineries is just before harvest time, which takes place from February to April. This is when the vines will be at their fullest, and the wineries will all be open and welcoming guests.
» Let the experts plan a trip for you with this 5-day Adelaide trip that includes Barossa Valley wine tasting and a visit to Kangaroo Island.
10. East Scotland
While Scotland isn't an enormous country, it does have an incredible amount to offer, from its historic cities to its vast countryside.
If you're looking for the perfect Scotland vacation, you can embark on a 7-day journey from Edinburgh to the northeast to discover the Lochs and head out to one of the most popular islands, the Isle of Skye, before heading back to Glasgow. Or you can set out to east Scotland from Edinburgh, across the Forth Bridge, up to Perthshire, over to Angus and Dundee, and into Fife.
No matter which way you go, it's a wonderful experience, from start to finish. On this trip, you will drive through incredibly lush countryside, see dozens of sheep and cows grazing peacefully along side the road, stay in castles, and eat like kings.
It's everything you might want from a driving experience through Scotland. It's easy driving on nice, well-marked roads. You can go for miles not seeing another person. It's absolutely unspoiled.
CONCLUSION
There are so many wonderful places you can go in the world that are outside the usual tourist destinations. You just need to do a little research and be open to the possibilities. There are unique and interesting places all around you, if you just look.
Want more? Try one of these destinations for a wild experience or try one of these destinations for a romantic experience. 
Like this post? Click the pin button below to share it on your Pinterest board.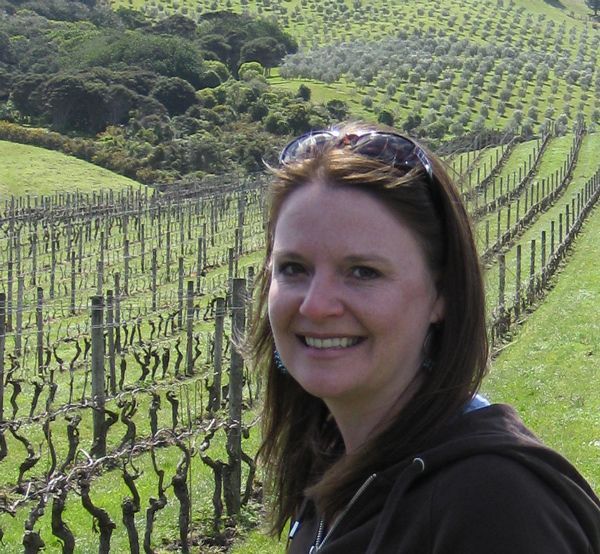 Laura Lynch, creator and writer of Savored Journeys, is an avid world traveler, certified wine expert, and international food specialist. She has written about travel and food for over 20 years and has visited 70+ countries.