Considered as the land of the free, United States of America is home to many iconic places. You have the Statue of Liberty, the Golden Gate Bridge, the Empire State Building, and Times Square, just to name a few. These are one of the many reasons why people would like to get their hands on an EVUS (Electronic Visa Update System) to travel freely around the United States.
Before we proceed to talking more about going to the United States of America, there are a few things you should know about obtaining a visa.
What is an EVUS?
The Electronic Visa Update System is an automated system that screens a person for their eligibility to travel to the US, regardless if the purpose for the trip is pleasure or business. In order to qualify, you should already have a 10-year visitor visa, or have either class B1 or B2 types of visa. In addition, you should also provide the address of your destination in the United States. Again, this is regardless of purpose.
The processing time is not that long. So, expect a decision quickly. It's that easy!
Off the Beaten Path Spots in the United States
Once you've got your visa and are ready to explore the United States however, in spite of the famous landmarks it possesses, there are some hidden gems which are not as well known to the world. Listed below are some of our favorite off the beaten path spots to visit in the United States.
Pismo Beach
California has always been associated with beautiful coasts. However, most of the times, it is always Long Beach that gets tagged when talking about the state. For some reason, it has gained more reputation than others.
That is why when we saw Pismo Beach, we begged to question the reason because Pismo Beach itself is a wonderful place to take a stroll around. It differs from other beaches because it has coves and caves which visitors can visit and explore.
Other than that, it also has a pier that locals use for sightseeing, fishing, watching the sun set, and even the most casual of strolls.
Moreover, you can enjoy some great wine in the Paso Robles wine region near Pismo Beach with an EVUS.
Fayetteville in West Virginia
Not a common place you would hear when asking for advice as to where to go when visiting the United States. However, due to the excitement that the New River Gorge has brought, people have been driving in droves to experience it first-hand.
The New River Gorge has become famous for rafting while enjoying the scenic view that the river's surroundings has to offer. Of course, in true US fashion, you have other options other than rafting if it does not fit your fancy. There are tours offering horseback riding and hiking, in true outdoor spirit.
Of course, it also has something for art contemporaries. It should be a given considering the rich cultural history that surrounded the state in the past.
Fort Bragg, California
Once a company town, Fort Bragg in California has a long, storied past. However, it has now re-emerged as a vacation getaway at the seaside.
What Fort Bragg boasts however is its Glass Beach. It is aptly named because of the abundance of smoothened glass washed ashore at its coast. These were once company wastes of liquor bottles, taillights, pharmaceutical bottles, and broken windows dumped into the ocean. However, overtime, they have been washed ashore. After years of being naturally exposed to the forces of nature, it has smoothened its surface overtime leaving the tiny gems hidden from the public waiting to be discovered.
Ohiopyle State Park, Pennsylvania
This place must have it all. It has four waterfalls which might have inspired Frank Wright to build a house over one of them. Its gorge, the Youghiogheny River Gorge which is simply called by the locals as the Yough, has a Lower Yough, a Middle Yough, and an Upper Yough, which offers great whitewater rafting opportunities at different strengths.
The Middle Yough gives off a Class I and II rapids that is great for casual rafters. However, if you are looking for an adventure, the Lower Yough is the place to be with rapids that go as strong as Class IV.
Additionally, the Ohiopyle State Park, offers a bike path it as far as 27 miles. It also has 79 miles worth of trekking ground that you can cover.
It truly is the epitome of outdoor activities not known by visitors with an EVUS.
Katy Trail in Missouri
Once a railroad that runs from Missouri to Kansas and all the way to Texas, the Katy Trail is one of the longest treks you can ever have in the United States. It is believed that to complete the trek, it will require five days of your time. It can be an exciting time for trekkers coming over to the United States with an EVUS.
In addition, the trek may get you to the skirts of the Missouri River, which is historic in itself.
Although, if trekking is not your cup of tea, there is always a day trip which will get you through two early 19th century towns in Rocheport and Boonville. There you can enjoy nature preserves, excellent vineyards, and great river views.
The Cache River in Illinois
One of the more under the radar swamps in the United States, the Cache River only receives 200,000 visitors annually. This does not do justice to how beautiful the place is.
Best explored on a canoe or kayak, the Cache River is home to many endangered or threatened species, some you may only find here.
The most picturesque landscape in my opinion however is the Heron Pond. During summer, its surface is riddled with floating duckweed, giving the pond a bright-green layer that brightens up the landscape.
It can easily highlight the season.
CONCLUSION
The United States has many off the beaten path places that are not yet known across the globe. Most of the times, people go for the large landmarks that occupy the country's skyline. However, the country has many hidden gems waiting to be discovered. So, if you are bored with the mainstream go-to places, take these into consideration and truly take in the natural beauty of the United States of America.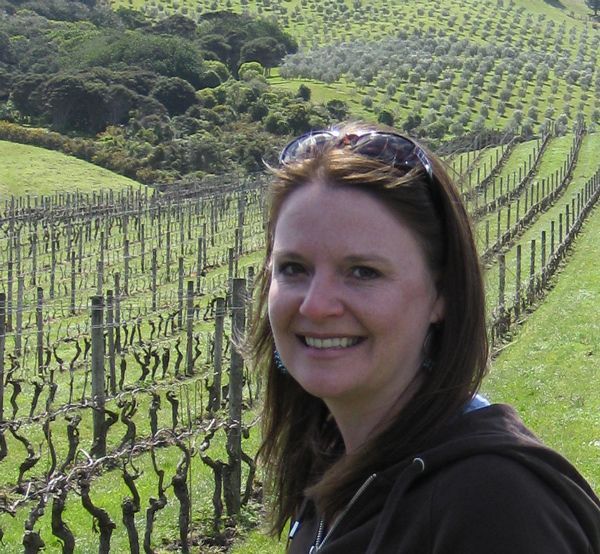 Laura Lynch, creator and writer of Savored Journeys, is an avid world traveler, certified wine expert, and international food specialist. She has written about travel and food for over 20 years and has visited 70+ countries.