Old Havana, also called Centro Habana or La Habana Vieja, has a long and storied past involving Spanish galleons, pirates, and fortresses built to protect the vulnerable harbor.
While the fortresses are the only visible reminder of that past, the Old Havana of today is just as unique and interesting – from the crumbling 16th century buildings to the many plazas and the broken and narrow streets that lead through town. We found that a walking tour is a fantastic way to visit the top sights to see in Old Havana.
If you're an American, there are a few more rules you will have to follow to enter Cuba. Although it is legal for Americans to travel to Cuba, it can't be explicitly for tourism. You will need to self-certify under one of the 12 travel categories of authorized travel.
Check out our comprehensive guide to Americans traveling in Cuba for all the information you'll need to travel there legally and safely.
See the bottom of this post for recommendations on where to stay in Havana.
Old Havana History
If you're interested in learning about Cuba's rich history, Old Havana is the place to be. This vibrant district is home to many of Havana's most important historical landmarks.
Old Havana was founded in 1519 by the Spanish conquistador, Hernan Cortes. The city rapidly grew in size and importance, and soon became the capital of Cuba.
Havana, Cuba is a city rich in history and culture. Located on the northern coast of Cuba, for centuries Havana was one of the most important cities in the Americas. It was the main port for ships travelling between Europe and the New World.
Today, Havana is a popular tourist destination. Visitors can explore the city's many historic buildings and museums, or take a walk in one of Havana's many parks.
Top Tourist Attractions in Havana, Cuba
Today, Old Havana is a UNESCO World Heritage Site, and is one of the most popular tourist destinations in Cuba. Some of the most important historical landmarks in Old Havana include the Plaza de la Catedral, the Plaza Vieja, and Plaza de Armas. Below is a self-guided walking tour of these plazas.
There are many other things to do in Cuba besides walking to see the plazas. If you can, get on a walking tour with a guide who can show you around. If not, our guide will help you find the most important spots.
Other top tourist attractions in Havana include:
Castillo de los Tres Reyes del Morro
Castillo de los Tres Reyes del Morro, also known as El Morro, stands proudly at the entrance of the Bay of Havana. It is part of the Parque Historico Militar.
Built in the 16th – 17th centuries to guard against the constant threat of pirate attacks, El Morro was designed by Italian engineer, Giovanni Battista Antonelli and looks much the same as it did in the 17th century.
El Capitolio (National Capitol Building)
Looking very much like the capitol building in Washington, DC, this building is a grand presence in the center of Havana. You can take a guided tour inside the recently restored building.
Fortaleza de San Carlos de la Cabana
Located in the Parque Historico Militar, the Fortaleza was construction in the 1770s and it was the largest and most expensive fort the Spanish had ever built. Today, the fort houses a few museums. The most impressive is the Museo de Comandancia del Che, with the office of Che Guevara preserved as it was during his time there. Some of his personal items are also on display.
Museo Nacional de Bellas Artes
The Museo Nacional de Bellas Artes in Havana, which is divided between two buildings, is a must-see for art lovers. The restored Palacio del Centro Asturiano, designed in the 1920s by Manuel Bustos, houses art from European masters and a collection of more than 600 works of ancient art from the Egyptian to Roman ages.
Old Havana Walking Tour – Top Sights to See in Old Havana
Havana is changing every day. It's beginning to develop more services for tourists so it can keep up with renewed demand for tourism. But it's still very much a work in progress. The old part of the city is actually quite small and very walkable.
We wanted to see the sights of the city with a local who could tell us the history and share his stories with us as we walked the streets, so we bought tickets in advance for an old town Havana walking tour (highly recommended!). We also took a tour to the countryside with the same company in the Valle of Vinales and had a fantastic day.
Parque Central
Our knowledgeable tour guide led us through the streets to see some of the most popular sights in the city, starting with near Parque Central, one of the busiest parts of town. In Parque Central, you can have a seat on the benches and listen to live music or watch locals dancing.
If you're staying in one of the few high-class hotels in the city, like Hotel Inglaterra or the Iberostar Parque Central, this is where you'll find them. Take note that this spot (facing the hotel) is where you catch the bus to Playa de Estes, where you'll probably want to hang out on the beach later!
Right next to the Hotel Inglaterra is the Great Theater of Havana. Built in 1838, this beautiful ornate building now houses the Cuban National Ballet.
If you're doing a self-guided walking tour, now would be a great time to stop off for an iconic daiquiri at El Floridita, a super popular bar and restaurant that's been open for more than 100 years in the same location. You can miss it, it's the pink building directly across from the Museum of Fine Arts.
Just note that if you arrive there at the wrong time, you might wait a really long time for a table. It's incredibly popular with tourists.
We've scouted out where to find the best food and drinks in Old Havana, so check out that post if you're wondering where to stop for lunch and a drink (other than Floridita).
Plaza Vieja
If you walk straight down Muralla street, you'll run into Plaza Vieja. The city has four unique plazas, all serving a slightly different purpose. Plaza Vieja used to be the main public gathering place.
It has also served as a location for military exercises, a busy marketplace and also, sadly, as an underground carpark. Fortunately, Plaza Vieja has now been restored to its former glory.
If you're ready for another drink stop (and who isn't, really?) you should stop at Factoria Plaza Vieja, a bar and micro-brewery that brews its own beer on sight. Also check out the Camera Obscura in the plaza before moving on.
Plaza de San Francisco
Up next is the Plaza de San Francisco. The former stock exchange building is here. In front of it is a fascinating sculpture. It was made by French artist Etienne, and donated to the city in September 2012. It's called La Conversacion.
Nearby, you'll also find the Basilica Menor de San Francisco de Asis, a remake of the original, destroyed building that housed the Franciscan order in Havana. It's impossible to miss, due to its tall bell tower. It's no longer used as a church, but for concerts.
On the sidewalk in front of the Basilica is a life-sized statue of a former well-known Havana resident by the name of Jose Villa Soberon, who apparently lost his mind while in prison and then returned to walk the streets of Havana. If you look closely, you'll see that his finger and foot have been well worn.
That is because legend has it if you touch his beard, his finger and step on his foot at the same time, he will grant your wish.
Next on the walking tour is Ambos Mundos, which is one of the stops on our food tour. It's a small boutique hotel that you can easily find by walking directly down San Ignacio street and right on Obispo. The hotel is there on the corner.
You will need to take the elevator up to the terrace, and it is there that you will be rewarded with a fantastic view, a great place to hang out, cheap drinks and, sometimes, even live music.
Plaza de Armas
One more street past Ambos Mundos is the Plaza de Armas. To get there you have to pass the Palacio de los Capitanes Generales, which is the former residence of the governors of Havana. Now it is the Museum of the City of Havana, and a stunning piece of architecture!
Plaza de Armas is the oldest square in the city. It's a pretty great place in the city to hang out – lined with beautiful palm trees and a large grassy area, where you'll find the statue of Carlos Manuel de Céspedes, who played a major roll in Cuba's independence in 1868. There is a daily book market that sets up along the street outside the plaza.
Just outside the plaza is a curious-looking building called El Templete. It's one of the smallest architecturally significant buildings I've seen. It's basically a monument to Christopher Columbus for founding the city. It's definitely worth stopping at for a look.
Also in this plaza is the Royal Force Castle, a 16th century fort and museum. We didn't stop in, as we were on a mission to walk the city!
Plaza de la Catedral
Heading onward on San Ignacio, the next plaza you'll come upon is Plaza de la Catedral. Take note that you will pass by one of the best restaurants in the city – highly recommended – Paladar Dona Eutemia. Make a reservation there – you won't be disappointed.
In Plaza de la Catedral is exactly what you might expect – a Cathedral. Specifically it is the a baroque 1770s Cathedral of the Virgin Mary of the Immaculate Conception – one of a handful of Roman Catholic cathedrals in Cuba.
If you stand looking at the cathedral and turn to your left, you'll see a sign for one of the most popular bars in Havana, La Bodeguita del Medio, where Hemingway is said to have hung out. I can't vouch for its worthiness.
Malecon
Finally, you absolutely must take the time to walk along the Malecon. It is the sidewalk that follows the seawall around the city. At night, especially in certain spots along the way, the locals can be found hanging out along the wall, talking and laughing.
During the day, it's quieter, but it's a lovely walk. You can see all of the fishing boats and across the water to the fortress and giant statue of Christ (Cristo de Habana).
We also really enjoyed taking a tour of the other parts of Havana in a classic American car. There are many sights to see outside of the old town that you need a car to see. Why not get chance to ride in one of the old classics.
Where to Stay in Havana?
It's a little difficult for Americans to pre-book hotels in Cuba, due to the restrictions that are still in place. You can find a few sites that will allow you to book with a credit card. We also suggest checking into AirBnB or reserving a casa particulares.
Reading reviews for Havana hotels on Trip Advisor will help narrow down your choices. Havana is a lively and wonderful place, and it's about to change dramatically. Traveling there now is a great way to see the culture as it is, mostly unchanged by tourism.
CONCLUSION
If you get the opportunity to visit Cuba, you absolutely should. With U.S. airlines re-establishing flights to Cuba and the (hopefully) eventual easing of travel restrictions for Americans, Cuba will surely be changing rapidly over the next decade.
If you want to see it how it is now – an homage to the past – you should plan to get there soon, before it's forever changed. You won't want to miss seeing all of these top sights to see in Havana, Cuba, before things are very different there.
To get a little more familiar with the culture before you go, you may also be interested in reading this post on seeing Cuba through the eyes of a local.
Like this post? Why not pin the image to your Pinterest board and share it with friends?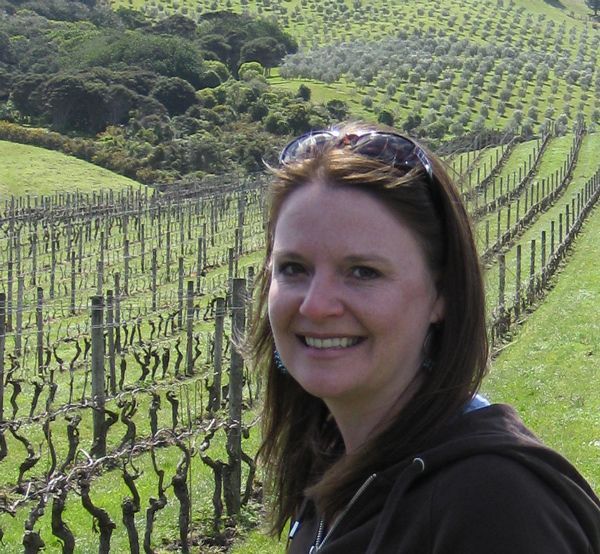 Laura Lynch, creator and writer of Savored Journeys, is an avid world traveler, certified wine expert, and international food specialist. She has written about travel and food for over 20 years and has visited over 75 countries.