When thinking of a holiday, the first countries that come to mind are in North America, Europe, and Asia, such as the Philippines, Korea, or Indonesia, just to name a few. Travelers rarely ever think of the Middle East, and especially not Kuwait.
However, little to everyone's knowledge, Kuwait has a lot to offer. It is a unique and fascinating place that you should consider visiting. You do need a Kuwait visa, but don't let that stop you from visiting Kuwait and its wonders.
How to Get a Kuwait Visa
If you are looking to get an eVisa, the process is simple. You just need to fill out an online application form, complete with your passport with at least six months validity, along with a scanned copy of your passport bio page, a GCC residence card, if any, and a debit/credit card for the payment. Even a PayPal account will do.
Once completed and sent, you just need to wait for an online confirmation whether your application has been approved. If it has, then you will receive a copy of your Kuwait visa through email which can be used upon entering the country.
It is fast and easy.
What Kuwait Has to Offer Tourists
Here are some of the places that might intrigue you in Kuwait.
House of Mirrors
Owned by renowned artist, the late Khalifa Al-Qattan, and his wife Lidia Al-Qatan, the House of Mirrors is a museum not known by many, even the residents of the country.
It might be the only house in the entire world covered entirely with glass.
Made from 100 tons of cement and 75 tons of glass, the house has become a museum; a landmark in Kuwait. However, it remains a residential house to this day. In fact, Lidia Al-Qattan still lives there. That is why, if you want a tour around the place, it is advised to book an appointment ahead of time, and Lidia will give you a personal tour with tea, home-made cookies, and great conversation because there is no one better to give you the tour than the very person who started the project and to this day, lives in the vicinity.
It is however, an activity better shared with others. That is why, if you are planning to have a visit, invite your friends with you. As they say, the more, the merrier.
Moubarakiyya
This easily can be considered the farmer's market of Kuwait. The place is chock full of souvenir-worthy items. This is particularly important to remember because Kuwait does not sell many fridge magnets nor postcards. Remember that Kuwait is not much of a tourist destination.
Other than those, Moubarakiyya boasts local cuisines as well as authentic food from Iran, Egypt, and Lebanon. They do say that the place has anything for anybody, and considering how cheap it is, it might be true.
Experience a Night in the Desert
This might be one of the more obvious experiences that people with a Kuwait visa are looking forward to trying.
Kuwait, being in the Middle East, it is expected to have vast lands of deserts. Sand everywhere. However, not everyone is able to experience living in the desert, let alone, sleeping a night in one. That is why, when in Kuwait, you must try it at least once.
Along with a guide, you will be spending a night in the middle of the desert where you will take a camel ride and even ride a quad to journey further in the desert until no signs of civilization is left. Here you will experience the vast serenity that you can only experience in the middle of the desert.
Moreover, you will be having a barbecue in the middle of the night. So, do not forget the meat before you set off. Also, prior to venturing deeper into the desert, you will be spending some time with the camels and drinking their milk.
In spite all of this, take a word of advice and always have a guide with you. Without someone knowledgeable with the place, the desert can be a dangerous place. Otherwise, it gives a different meaning to experiencing outdoors.
Failaka Island
As a country in the Middle East, it is unfortunate to say that it had its fair share of wars ravaging the place. However, sometimes, from fire comes something new, and for Failaka Island, it came in a form of a tourism opportunity.
Taking a short ferry ride, you will be welcomed by a deserted place. An open-air monument to what war can do to a place. It unfortunately features houses, schools, and offices destroyed during the Gulf War. It has been abandoned entirely and the buildings were never rebuilt.
However, if you do not have that much time in your hands, you can also visit the House of Martyrs. It is a commemoration of the 10-hour long battle that happened against the invading Iraqis.
The Grand Mosque
Having a country whose population's majority are Muslims, it is no wonder that one of the largest buildings in the country is a mosque.
The Grand Mosque offers guided tours for people who are interested to see what is inside. It might come as a surprise to everyone, but the people running the place are accommodating and welcoming, especially with how they are being portrayed by the media. It is a bubble of peace as soon as you enter. It is a price worth of admission for anyone who has a Kuwait visa.
To experience the kind of peace that the Grand Mosque can offer is something worth experiencing, in any lifetime, and regardless of your religion.
CONCLUSION
Kuwait may be in the Middle East, but it is not short of experience that is unique to the country. It may be portrayed negatively by the media, but with the turn of the century, things are looking better, and it is time for the country to open itself to the world and show what it can offer, and all it takes is to have a Kuwait visa approved.
(Featured image by Jaafar Alnasser)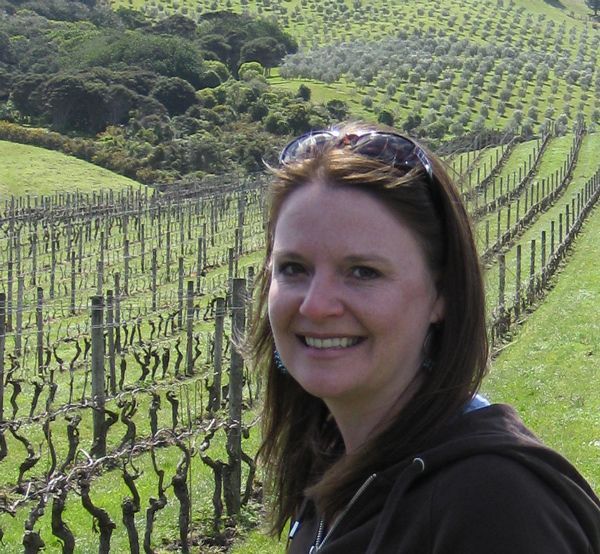 Laura Lynch, creator and writer of Savored Journeys, is an avid world traveler, certified wine expert, and international food specialist. She has written about travel and food for over 20 years and has visited 70+ countries.