A road trip is the best way to experience Scotland. You can take your time driving through the beautiful countryside, stopping whenever you want to explore roadside castles, visit farm shops and take pictures of the highland cows.
Of course, you'll also want to stay in some of the most outstanding accommodations in East Scotland as you hop from place to place. That's half the fun! We've taken a week-long road trip in East Scotland and we know exactly where you should stay while you're there.
I know you love it when we do the research for you. And this time we've outdone ourselves, because we've found some of the very best places to stay in East Scotland, and we're going to share them with you right here!
You might also want to check out our completely itinerary for this road trip, especially if you like traveling for food. We hit up some of the best restaurants and whisky distilleries too!
In order to hit up all the best stops in East Scotland, you need to do a bit of a loop. We started in Edinburgh, drove across the Forth Bridge, then drove up through Perthshire, over to Dundee and into Fife before returning back to Edinburgh with the car.
You could also do the road trip in reverse. No matter how you choose to do it, be sure to book these outstanding hotels in East Scotland as you plan your itinerary.
Where to Stay in Edinburgh
Radisson Blu Hotel Royal Mile
The Radisson Blu Hotel is located right on the Royal Mile in Edinburgh's Old Town. The location cannot be better for visitors to the city. Aside from the fact that we LOVE the Royal Mile, it's within walking distance of basically everything you want to see.
If you go one way, you'll end up at Edinburgh Castle and the other way you'll end up at Holyroodhouse Palace. You will be spoiled for choices of where to eat and drink, as many of the best restaurants, pubs and bars are just outside the door.
Located inside one of Edinburgh's incredible 16th-century buildings, the Radisson Blu has all that medieval charm outside, but plenty of modern comforts inside. The rooms are designed well, with modern art work and quality linens.
There's also a restaurant on site. There's also a full-service spa, indoor pool and fitness center in case you have any time left over after exploring all day. All that, and the price is very reasonable; you really can't beat it.
Best Part: Location can't be beat, great amenities, free wi-fi
Not Best Part: It can be quite noisy on the Royal Mile, particularly late at night when the bars close. Maybe ask for a room not facing the road.
Perfect for: Anyone wanting to be close to everything in Edinburgh!
⇒ Read reviews of the Radisson Blu  | Check prices or make a reservation 
Where to Stay in Perthshire
Fonab Castle Hotel - Pitlochry
Fonab Castle can be found just outside the small town of Pitlochry in Perthshire. The 4-story castle was build in 1892, by the Sandeman family, of Port wine house fame. It was a family residence until 1946 when it was used as an administration building, then left abandoned in the 1970s.
Thankfully, the new owner saved it from the buildings at risk list to turn it into the magnificent hotel that it is today. The castle was fully restored and opened as a hotel in 2013. Aside from its commanding Scots Baronial style architecture, Fonab Castle's number one feature is the stunning views it has overlooking the river Tay.
The landscaping around the castle is lovely and you can take a stroll around the yard and down to the nearby fish ladder, or into Pitlochry in just a few minutes.
The hotel has 42 rooms throughout three areas. If you want to splurge, go for the Castle Penthouse. Otherwise, you can choose between the castle rooms, located in the original castle, the Loch-view rooms, located in the modern wing off the side of the castle, or the Woodland suites, located in the lodge adjacent to the castle.
While all of the rooms are nicely appointed with Egyptian cotton bedding, smart TVs, and Nespresso coffee machines, we prefer the rooms with a view! We stayed in a Loch-view room with a balcony overlooking the water. The room was beautiful and very relaxing.
Fonab Castle has very nice cocktail lounge with a fantastic view of the loch, and two restaurants to choose from: Sandeman's fine dining restaurant and the more casual Fonab Brasserie, which is also where breakfast is served. We enjoyed the multi-course tasting menu at Sandeman's. We savored every bite!
Best Part: The bed was heavenly! One of the best hotel beds I can remember, ever. Our waiter in Sandeman's was very knowledgeable about the wines and was friendly – it made for a delightful dinner.
Not Best Part: The service at breakfast was especially slow. If you have somewhere to be in the morning, plan ahead! The lodge rooms are not as nice as the other rooms at the hotel.
Perfect for: Couples looking for romance, or a weekend getaway.
⇒ Read reviews and compare prices.
Sometimes we really prefer staying in apartment-style accommodations with kitchens and extra space to spread out, especially when we've been staying in hotels for a while. It's not really possible to do that in rural areas, but Dundee is the perfect place to rent an apartment.  
Urban Quarters is just the place. It's located on South Tay Street, just a few blocks from the city center. We love how walkable Dundee is.
If you're staying close to the city center, as Urban Quarters is, you can walk to so many restaurants and, of course, the fun new bars that have opened recently, like Jam Jar and Draffens. Right across the street is a great beer bar. We had breakfast at Avery & Co, which was really delicious.
Urban Quarters has four apartments in one building, each named after a famous person in Dundee's history, so you can book the one that fits your needs. We stayed in a 2-bedroom with our friends. It was great to have a living room area and kitchen, where we could all be together.
The separate rooms offered plenty of privacy. And they started us out with a few essentials, like milk and tea, so we didn't have to run out and get some.
Best Part: Very spacious, clean and comfortable. Free wi-fi. They provide tea, coffee, and milk.
Not Best Part: The window covers in the bedrooms don't provide much darkness. However, they do supply eye masks and earplugs. Our apartment was on the top floor = many stairs to climb.
Best for: Families, or couples traveling together.
⇒ Read reviews for the Geddes Quarter apartment (which can be booked as a one or two bedroom).
Where to Stay in St. Andrews
Macdonald Rusacks Hotel - St. Andrews
One of the cutest towns you'll ever see is St. Andrews, located right on the beautiful coastline in Fife. There are many reasons to stay in St. Andrews when you're in Fife, including the fact that it's absolutely gorgeous, it's also the birthplace of golf, and home to University of St. Andrews, where Prince William attended, which was Scotland's first university, founded in 1413.
While there are many accommodation choices in St. Andrews, I don't see how you could stay anywhere other than Macdonald Rusacks Hotel. It has an enviable location just across the Old Course green from the beach. It's definitely a reason to book a room with a view. You really won't believe how stunning it is.
The hotel is traditional and elegant – like staying in a castle. The rooms are all appointed with luxury linens on exceptionally comfortable beds, spa bath products, and many rooms also have a Nespresso machine. The claw-foot bath tub in the Senior Suite even had its own view of the golf course and ocean.
If you love golf, you're going to feel right at home here, because the hotel was designed with a golf theme. Each room is named for one of the stars of golf, like Jack Nicklaus and Arnold Palmer. There are varying levels of luxury, to suit your mood. You can stay in a classic room all the way up to an incredibly luxurious Senior Suite.
Our stay at Macdonald Rusacks was exceptional. We had everything we could possibly need for a relaxing stay, including an amazing view of the 18th hole.
There are three spots for a meal or a drink: Rocca is a modern restaurant with a grill-style menu, R bar is a Champagne and Whisky bar perfect for a light lunch or pre-dinner drink, and The One Under is a gastro pub just a few steps away from the green. Breakfast is served in Rocca and includes a continental buffet and a la carte menu choices.
Best part: The location can't be beat. There's free parking and wi-fi. The views are incredible. Service is exceptional.
Not best part: The restaurant can become very crowded during peak times. Plan around those times to avoid delays.
Best for: It's a great hotel for everyone: couples, families, solo travelers.
⇒ Read reviews for Macdonald Rusacks Hotel.
Where to Stay in East Neuk
Catchpenny Luxury Safari Lodges
If you've ever been glamping before, you know that it is a really fun experience that combines the best things about camping with more comfortable lodging.
The Catchpenny Luxury Safari Lodges are just that kind of experience. You'll get to enjoy all the great outdoor aspects of camping, like building a fire, roasting marshmellows, sitting outside with a good book while listening to the water crash over the rocks at low tide. However, when it's time to turn in, you won't have to climb into a sleeping bag in a little tent.
The luxury lodges at Catchpenny, just a few miles from the town of Elie, are very well constructed – a sturdy steel frame, covered with high-quality canvas. Even when the wind blows strong outside, the canvas barely moves. During the day, you can roll up the window covers to see the beautiful views through clear plastic and at night you can shutter everything down and cozy up inside.
There's no need to worry about electricity. The lodge is run off wind and solar energy that builds up throughout the day to maintain a constant supply.
The interior of the lodges are quite impressive, by glamping standards. The furniture and bedding is all high quality and very comfortable. The lodge has a large living space, two bedrooms (one with a king bed, one with two twin beds), as well as an elevated nook that contains another king bed.
The kitchen is fully stocked with all the pots, pans, dishes and utensils you might need for self catering. The wood-burning stove offers heating and extra cooking space. The owner of Catchpenny, Alex Nairn, knows just how lucky he is to live in such a beautiful environment, with panoramic views across the Firth of Forth, and wanted to create a unique place for visitors to explore the natural beauty that Catchpenny has to offer.
The eight lodges provide a welcoming spot for single families or large groups to hang out for a long weekend and take advantage of the hiking, beaches, and fantastic local products that are available nearby. You can rent one lodge, or rent them all.
Another great perk of the location is the incredible sunsets in full view from the lodge. From the outdoor seating on the deck of the lodge, you can kick back and watch as the sun fades below the horizon and lights up the night sky with beautiful shades of red and blue. Each cabin has a covered deck with plenty of seating.
Best Part: Combining nature with high-end accommodations, the lodges are all very well appointed and have every comfort you need, including high-quality bedding and a nice shower with good water pressure. It's like camping, but without the tent!
Not Best Part: It can get quite cold in this part of Scotland at night. You need to make sure you come prepared to bundle up!
Perfect for: A family gathering or a week with friends on the beach.
⇒ Learn more about Catchpenny and book your stay.
CONCLUSION
You really can't find more outstanding hotels in East Scotland. These hotels represent the best in the area. They are perfect stopovers during a road trip through the area, but you could also just spend a full week in one area and take day trips. However you choose to do it, we highly recommend you book these hotels on your next visit.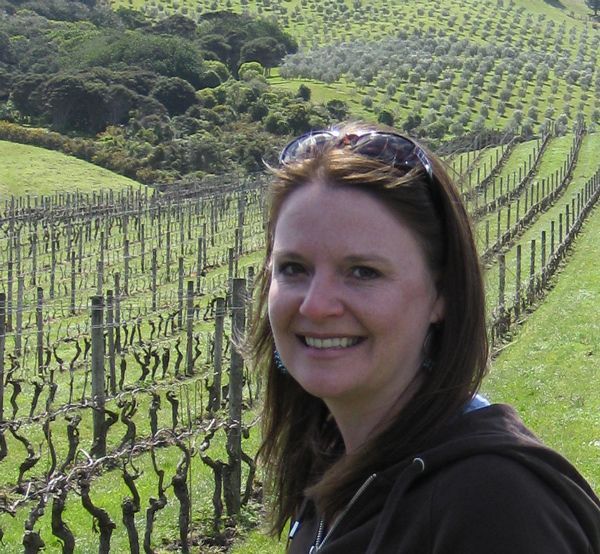 Laura Lynch, creator and writer of Savored Journeys, is an avid world traveler, certified wine expert, and international food specialist. She has written about travel and food for over 20 years and has visited 70+ countries.