There isn't much that can compete with a Caribbean vacation, sipping cocktails on a private deck, and taking a dip in your own plunge pool as the sun sets. If you want to take your vacation to the next level, an overwater bungalow is absolutely the way to go.
Dangling your feet off the edge of your deck and into the clear blue waters below, it's easy to feel like you're in your own little world at one of these secluded getaways. We've stayed in overwater bungalows in the Caribbean and in Bora Bora. It's exciting and unique.
If you're heading out to the Caribbean and what to add that kind of excitement and uniqueness to your vacation, you should definitely consider one of these best overwater bungalow resorts in the Caribbean.
» Want more help building your Caribbean itinerary? Check out the 10 Top Caribbean Islands to Visit, 12 Best Caribbean All-Inclusive Adults-Only Resorts, or maybe consider a Caribbean Cruise.
Caribbean Over-the-Water Bungalow Resorts
Overwater Caribbean bungalows have been steadily gaining popularity in recent years, and it's not hard to see why. These unique accommodations offer all the luxury and privacy of a traditional resort room, with the added bonus of being built directly over the water.
Many overwater bungalows also come complete with their own private decks, infinity pools, and direct access to the sea, making them the perfect place to relax and soak up the incredible views.
Palafitos at El Dorado Maroma
The Palafitos overwater villas was the first to introduce this type of luxury stay in Mexico, on the shores of Maroma Beach – known as one of the top 10 beaches in the world. These bungalows are an add-on to the already-luxurious El Dorado adults-only, all-inclusive resort.
Wake up to undisturbed sunrise views over the ocean, enjoy breakfast in your room, and then indulge in a couple's massage at the overwater spa. The bungalows come with infinity pools, Aguas del Amor™ outdoor showers, and steps that lead you right into the water. Inside, there are spa tubs, glass-bottom floors, and a free mini-bar.
The resort is all-inclusive, but guests also receive full butler service, 24-hour room service, and customized catering options to meet your needs. There are 3 outdoor swimming pools, a fitness center, yoga, and a chance to go kayaking at the resort, as well as off-property opportunities to go deep-sea fishing, scuba diving, or sailing.
Read reviews on Tripadvisor.
---
Royalton Antigua
There's a glorious combination of tranquility and excitement on offer at Royalton Antigua's Chairman Overwater Bungalows Diamond Club™. The Royalton Antigua Resort & Casino sits on Five Islands Village.
The overwater bungalows here are adults-only (although the resort itself is not) and all-inclusive. They including welcome drinks, complimentary laundry services, butlers, and an infinity pool that has a full glass front.
The bungalows are all furnished with plush king beds, sun loungers, and hammocks. Personal yoga instructors, in-room movies and meals, and room service are all on offer here. On the resort there are 7 restaurants, an outdoor pool, and a fitness center.
Read reviews on Tripadvisor.
---
Sandals Royal Caribbean
Built in the shape of a heart over the waters of Montego Bay, this Sandals resort is pure romantic luxury. These bungalows are great for honeymooners, providing couples with privacy and exquisite comfort.
The overwater bungalows feature overwater hammocks, 'sea-through' glass floors, and large windows that let in all of that stunning Jamaican sunshine. You can swim in the private infinity pool, or soak in the Tranquility Soaking Tubs which overlook the ocean and fit two.
Although the Sandals Royal Caribbean has a variety of restaurants to choose from, the best way to enjoy these bungalows is to take advantage of the butler and 24-hour room service.
Read reviews on Tripadvisor
---
Aruba Ocean Villas
There are seven indulgent overwater bungalows available at this resort in Aruba. The resort is boutique, so the staff is able to focus fully on each guest. It's also adults-only, which makes for an ideal place for couples to relax.
Each bungalow has a thatched roof and is complete with air-conditioning, a minibar, and an iPod docking station. You'll have direct ocean views from both the bedroom and private patio.
There is also an infinity pool to can relax in, and a range of activities, like snorkeling, stand-up paddleboarding, and kayaking.
Read reviews on Tripadvisor
---
Sandals South Coast
Sandals South Coast is another Jamaican resort (similar to Sandals Royal) with overwater bungalows. The resort is situated on a two-mile stretch of beach – one of the longest beaches in Jamaica.
These bungalows come with butler service, 24-hour room service, and private infinity pools. The resort has an overwater bar and a unique overwater chapel — perfect for couples looking for a wedding ceremony with a view.
The all-inclusive offer here include fine dining at any of the nine restaurants, as well as unlimited drinks at the seven bars. All activities are also included in the offers, and the resort will even throw guests a free wedding if that's the reason for staying. This is quite the oasis for couples in love.
Read reviews on Tripadvisor
---
Banyan Tree Mayakoba Resort
Situated in Mexico's Riviera Maya, this resort boasts six overwater villas that sit atop a lagoon. In true Banyan Tree style, they are some of the most unique overwater bungalows we've seen, with a modern Asian design.
This is a AAA Five Diamond resort and winner of Tripadvisor's exclusive Best of the Best award, so you can expect nothing but the best. They each have their own heated plunge pools, outdoor rain showers, and sun decks. You'll also get butler service, 24-hour room service, and a range of other luxury amenities.
There are 10 restaurants and bars for a range of different dining experiences, there's a PGA golf course, and the signature Banyan Tree Spa. You can also go snorkeling, diving, and kayaking.
Read reviews on Tripadvisor
---
Sandals Grande St. Lucian
Situated on the beautiful island of St. Lucia, Sandals Grande St. Lucian has overwater bungalows with their own plunge pools, butler service, and 24-hour room service.
Designed specifically for honeymooners, there are his and hers sinks in the bathroom and walk-in rain showers. The outdoor patios offer stunning views and are equipped with sun loungers, a Tranquility Soaking Tub for two, over-water hammocks, and outdoor rain showers.
The bungalows also offer direct access to the lagoon, making it easy to take a dip or go for a swim. Glass floor panels and lit water ensure you can enjoy undersea views at any time.
If you ever leave the room, you can take part in any water or land activity they offer. It's all unlimited and all-inclusive. That includes kayaking, golf green fees, scuba, sailboats, even board games.
Read reviews on Tripadvisor.
---
Amanyara Resort
On the secluded shores of an 18,000-acre nature reserve, Amanyara Resort's bungalows overlook white sand beaches
Spend your Caribbean vacation in one of these Turks & Caicos Islands overwater bungalows. This resort is adults-only and is a true escape to paradise. While not the traditional overwater bungalows — being over a large pond rather than the ocean — these still deserve mention.
The overwater bungalows here come with their own infinity pools, which offer stunning views of the ocean. Guests can also expect to find a number of luxury amenities in their room, including butler service and 24-hour room service.
Each bungalow has been expertly designed with a contemporary style and features floor-to-ceiling windows. This allows guests to enjoy views of the waters of Northwest Point Marine Reserve from the comfort of their own room.
Read reviews on Tripadvisor.
Conclusion
There is no doubt that overwater bungalows are the height of luxury. And there's nothing quite like waking up to the sound of the waves crashing against the shore. If you're looking for a truly relaxing and romantic vacation, then consider booking one of these amazing overwater bungalows in Caribbean waters. You won't be disappointed.
From Mexico's Riviera Maya to Jamaica's Montego Bay, there are plenty of overwater bungalow resorts to choose from. Each resort offers its own unique take on luxury, so be sure to do your research before booking.
We hope this guide has helped you narrow down your search for the perfect overwater bungalow.
Like this post? Why not save it to Pinterest?
FOLLOW US on Pinterest, Instagram, Facebook for more great travel inspiration and tips.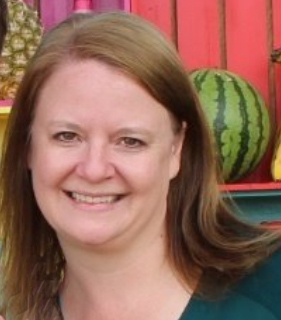 Laura Lynch, creator and writer of Savored Journeys, is an avid world traveler, certified wine expert, and international food specialist. She has written about travel and food for over 20 years and has visited over 75 countries. Her work has been published in numerous guidebooks, websites, and magazines.