Aloha. Are you planning an exotic escape to the Hawaiian Islands and unsure about what to bring on your trip? No problem! You'll find a comprehensive packing list for Hawaii in this guide.
Hawaii is a world-famous vacation spot that's high up on many travelers' bucket lists. The Aloha State is home to several picturesque islands that offer exhilarating adventures. There's an abundance of natural beauty and fun activities, from waterfall hikes to snorkeling in the sparkling sea.
This Ultimate 10-Day Hawaii Itinerary will help you make the most of your vacation.
While relaxing on the pristine shores and enjoying the Aloha Spirit is sure to get you excited, packing for a trip is far less thrilling. Luckily, we've compiled a list that covers all the clothing and essential items you'll need during your stay.
» Learn how to pack light and minimally so you can carry less and pay less airfare!
Essential Packing List for Hawaii
When deciding on what to pack for Hawaii, you'll want to keep a few things in mind. This includes the duration of your trip, planned activities, and the weather. Below are essential items to bring along, whether you're going to Maui or to Oahu, or any of the other Hawaiian islands.
Tip: You can also use packing cubes to save on space and keep smaller items neatly tucked away.
What to Wear in Hawaii
If you're wondering how to dress in Hawaii, don't fret. Your outfits would be similar to that of any other island vacation, including items like casual and comfortable clothing, like skirts, summer shorts, and sunnies.
The number of clothing items will depend on the duration of your trip. Be sure to check whether your accommodation features laundry services to avoid overpacking when choosing your clothes for Hawaii.
Tops & T-Shirts
When it comes to clothes to wear in Hawaii, you'll want to pack a few lightweight tops and cotton t-shirts. It's best to choose versatile tops, so you can mix and match them to get a stunning outfit for Hawaii each day. As you might get a bit sweaty while exploring, tops made with breathable or UV protective materials are an excellent choice.
Bottoms
As the state boasts a pleasant tropical climate, you'll want to include comfortable shorts and boho skirts in your Hawaii attire. Casual travel pants are great for outdoor activities, including horseback riding, sightseeing in the rainforest, and hiking over lava.
For men, we love these travel pant options, especially men's travel clothes from Bluffworks that are all wrinkle-free, lightweight and moisture wicking.
Dresses
When deciding on what to pack for Hawaii, females looking for an easy outfit should pack in at least 3 to 5 sundresses. Packing casual dresses for your Hawaii vacation offers versatility throughout the day. You can wear a breezy dress at breakfast, after swimming at the beach, and add some accessories for a dinner date in the evenings.
Swimwear
A beach vacation packing list would be incomplete without swimwear. Be sure to include at least two or three stylish swimsuits when packing for Hawaii.
This way, you'll have a dry one on hand for those endless beach days. While relaxing on the white-sandy shores, other clothes to wear in Hawaii include beach cover-ups, wetsuits, and rash guards.
Tip: If you don't have much packing space, you can rent surfing attire on the island.
Comfortable Shoes
With so much to see and fun things to do in Maui, Kauai, and other Hawaiian islands, you'll need a few pairs of comfy walking shoes. There's no doubt that flip-flops and sandals are essential things to bring to Hawaii. It's best to pack in flip-flops for the beach and short strolls, while durable sandals and comfy sneakers provide extra support while touring the island.
Hawaii offers an array of impressive hiking trails, from epic waterfall hikes to trekking up the world's largest volcano, Mount Haleakala. As such, you'll want to pack in comfortable hiking boots, hiking sandals, or water shoes.
Tip: If you're heading up Mount Haleakala, it's best to add a pair of closed-toe trail-running shoes with good ankle support to your Maui packing list.
Lightweight Jacket
Generally, the Aloha State boasts warm weather year-round. But it's best to prepare for all possibilities, especially if you're visiting in winter. As such, you'll want to include a light jacket in your Hawaii wear.
Additionally, the island of Kauai is one of the world's wettest destinations. So, if you're planning to tour this lush spot or hike Kauai's Mount Waialeale, it's best to pack a waterproof jacket.
For men, a wrinkle-free lightweight blazer is great for dressier dinners.
Sunglasses & Sunhat
A pair of UV-protective sunnies and a sunhat are great for protecting your face from all the Hawaiian sunshine you'll be enjoying. And there are plenty of hats to create gorgeous Hawaii outfit ideas, from peak caps to wide brimmed straw hats.
Pajamas
When deciding on Hawaii clothes, pajamas can often be overlooked. As you may experience warm and humid nights, you'll want to pack a few pairs of lightweight pajamas. It's best to choose pajamas made with breathable and moisture-wicking fabrics, such as cotton and linen, to keep cool during the night.
Undergarments & Socks
The amount of underwear and socks to add to your Hawaii travel checklist will depend on the duration of your trip and the laundry services available. Generally, it's best to pack one to two pairs for each day.
What to Bring to Hawaii
Now that we've covered what to wear in Hawaii let's look at other essential items you'll need on your trip. Keep in mind that the things to take to Hawaii will vary slightly depending on your planned activities.
Tip: If you're looking for more thrilling adventures to add to your itinerary, check out this guide on fun activities in Oahu.
Passport & Travel Documents
Hawaii essentials that you certainly wouldn't want to forget are your passport, valid ID, and other necessary travel documents. You'll also want to have emergency cash on hand for any cash-only situations that may arise. A wallet-passport holder is a superb option to keep all your records organized.
Electronics & Accessories
Electronics are essential items on any packing list; Hawaii is no different. As such, remember to pack in your smartphone, laptop, and charging cords. A few accessories that may come in handy include a power bank, selfie stick, waterproof phone pouch, noise-canceling headphones, and a phone stand or tripod.
As the Hawaiian islands are home to several sightseeing opportunities and awe-inspiring views, you'll want to add a camera and lightweight binoculars to your Hawaii checklist. An underwater camera is a great option to capture epic underwater experiences.
Tip: It's best to pack all electronics together in your carry-on to keep items organized and safe. You can wrap it up in bubble wrap, tissue paper, or clothing for added protection.
Reef-Safe Sunscreen
One of the most important Hawaii must-haves on your packing list is reef-safe sunscreen. It is the only sunscreen allowed in the state to prevent damage to the beautiful coral reefs.
As reef-friendly sunscreen doesn't include harsh chemicals, it's better for both your skin and marine life. A high-quality sunscreen will protect your skin and keep it hydrated and glowing. It's best to use a waterproof one when spending time in the glistening waters.
Toiletries
Your travel toiletries should comprise the items that you use daily. Additionally, dual-purpose and travel size items help to save space. Here are a few essential toiletries to bring:
Toothbrush, toothpaste, and dental floss
Shampoo and conditioner
Body wash
Facial cleanser
Hair removal products
Moisturizer
Deodorant
Make-up and make-up remover
SPF lip balm
Feminine hygiene products
Nail clippers
Hairbrush
Hand sanitizer
Bug spray
Contact lenses and contact solution
Medication
Mini first-aid kit
Tip: You can buy some of the items once you get to the island, and be sure to check the amenities provided at your accommodation.
Backpack
When deciding what to take to Hawaii, be sure to include a compact bag for exploring. A small backpack is an excellent option to hold all your items during outdoor activities.
These items include a refillable water bottle, tissues, extra hair ties, a wind-resistant umbrella, and a warm item of clothing. Other types of bags that may come in handy include a beach bag and a waterproof dry bag.
Small Towel & Beach Blanket
After a swim at the beach or a thrilling waterfall hike, you'll want to dry off with a towel. A small towel is convenient to carry as it doesn't take up much space in your bag.
Another excellent option for those fun beach days is a sand-resistant blanket. As the blanket features lightweight materials, it offers a quick-drying alternative that's perfect for lounging in the sun. Additionally, these blankets may include a safety pocket where you can store your belongings.
Check Off Your Hawaii Packing List
Now that we've covered the ultimate Hawaii packing list, female and male travelers should be set for an unforgettable trip. Keep in mind that you'll want to keep a little extra space for a few souvenirs.
All that's left to bring along is an adventurous spirit and loads of energy as a wonderful experience awaits you. And if you're looking for more travel inspiration, check out this guide on awesome places in the U.S for more spectacular journeys.
Like this post? Why not save it to Pinterest?
FOLLOW US on Pinterest, Instagram, Facebook for more great travel inspiration and tips.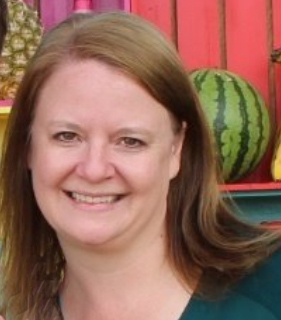 Laura Lynch, creator and writer of Savored Journeys, is an avid world traveler, certified wine expert, and international food specialist. She has written about travel and food for over 20 years and has visited over 75 countries. Her work has been published in numerous guidebooks, websites, and magazines.