Cyprus is a country that has always intrigued me with its subtropical Mediterranean climate, gorgeous beaches, incredibly long and complex history, and – yes – even plenty of good wine!
It's a small country, but it's also the third largest and third most populous island in the Mediterranean (behind Sicily and Sardinia), so be prepared to find some really incredible things to keep you busy when you visit.
You'll find plenty of ancient ruins, quaint historic villages, incredible mountain ranges, and cities that are full of charm and culture. One of the top destinations to visit in Cyprus for tourists is Paphos, with it's fantastic old town center, dramatic views, and historical attractions.
We suggest making it your base for exploring these 8 must-visit Paphos Cyprus tourist attractions.
Before you go, get the lay of the land with this quick Paphos highlights video.
How to Get to Cyprus
The Republic of Cyprus is an island in the Mediterranean that is surrounded by Greece, Turkey, Syria, Lebanon, Israel, and Egypt. We were flying in from London, where the options for flights are aplenty. Even if you're coming from the United States, flights to Cyprus will likely connect through London.
We planned our holiday to Cyprus with Jet2Holidays.com, and flew with Jet2.com airline, which made our planning incredibly simple. They fly from London (and many other destinations) to either Paphos or Larnaca, Cyprus (check the schedule to confirm).
All you have to do is select your destination, dates, and length of stay. They've contracted with a number of top resorts that you can choose from. Every holiday includes free transfers, and free check-in luggage. Ours was an "indulgent escape", which also included fast passes for security, and complimentary in-flight drinks.
It's the way to go if you want to leave the details to the pros and just enjoy your holiday.  I've also never come across nicer airport staff than at the Jet2 ticket counters. They went out of their way, always with a smile, to make sure we had everything we needed.
Where to Stay in Cyprus
No matter where you base yourself in Cyprus during your trip, you won't be far from the major Cyprus tourist attractions. The island is not so large that you can't drive around easily. You may choose to stay in one of the larger cities, in order to have access to the best hotels and restaurants, and then take day trips to the smaller areas.
Paphos and Limassol are two of the larger resort destinations, with Pernera, Protaras, Larnaca and Pissouri all offering tourist accommodations too. We chose to stay in one of the resort hotels in Paphos, which was a fantastic location for relaxing, enjoying the sound of the waves, and seeing the historical sights.
We were also not far from wine tasting in the nearby mountains, and restaurant hopping in the town of Paphos. Paphos is a major tourist destination in Cyprus, so you can expect to find a many large resorts located along the waterfront.
You'll have your pick, based on price and amenities. Many of the resorts also offer varying levels of board – from B&B to full board, and all-inclusive.
Recommended: Elysium Hotel – we really enjoyed this hotel. It's gorgeous inside and has pools and lovely grounds with lounge chairs. The food was great. There are many different levels of rooms to choose from to suit your needs. | Read Reviews | Book a Stay
What to Do in Paphos, Cyprus
One of the top historical attractions near Paphos is the Tombs of the Kings. Learning the history of the ancient settlers of Cyprus is one of the highlights of a trip there. This necropolis is located just outside of Paphos, right at the water's edge. Some of the tombs date back as far as the 4th century AD.
They are thought to have been burial sites of officials and aristocrats of the area. Despite the name, no kings were actually buried there, but archaeological work continues in search of more evidence to disprove this theory.
The tombs are a UNESCO World Heritage Site. They've been very well preserved and are accessible for visitors to enter and look around.
⇒ Plan a tour! You can see this and most of the other Paphos tourist attractions on a day tour. Email Alexia Christodoulou to set up a private tour on the island. She's fantastic and has been leading tours in Cyprus for many, many years. She's one of the best there is.
The Romans built grand houses and palaces in Cyprus during their time in the country. In many instances, these houses, dating back to the 2nd century AD, likely owned by the rich and prominent citizens of the city, contained elaborate mosaics depicting mythological scenes.
The name "House of Dionysus" was given to the area because of the many scenes involving the Dionysus, the god of wine. The mosaics were preserved for many centuries under the layer of soil that covered their ancient city, but many have been excavated and preserved for visitors to see.
You can walk around the archaeological park and see some of the mosaics that are open to the air. Some are still being covered in gravel for the sake of preservation. And even more are contained inside a structure that keeps the elements away from the artwork.
The park is open every day from 8:30am to at least 5pm (7:30pm in summer). It costs €4.50 to get in.
3. Agia Kyriaki Chrysopolitissa
Another historical sight you must see in Paphos is the Agia Kyriaki Chrysopolitissa. It's a church built in the 13th century that also had an elaborate mosaic tile floor. The church, which is fairly modest, was built over the ruins of a large Byzantine basilica, and only takes up a small corner of the original plot.
As you wander around the grounds, you'll see many interesting archaeological finds, including that was is said to be St. Paul's Pillar, where Paul was flogged for attempting to spread Christianity in the area. It's also clear to see while walking around that there must be more remains of the buried basilica and remnants of ancient life in the surrounding area.
Only a small patch of the ground has been excavated. However, modern houses and buildings have been constructed over the sight. The full extent of the ruins may never be known.
The town center of Paphos was recently renovated, thanks for funding from the 2017 European Capital of Culture award. Each year, a different European city is selected to be featured. The award aims to showcase a diverse and exciting destination, which Paphos certainly is.
The main street in town was turned into a pedestrian zone, and the sidewalks and streets all received a bit of a face lift. It's a charming center where you can enjoy dining alfresco, watching the sunset with panoramic views in many different spots, and just enjoying the ambiance and friendliness of the locals.
5. Paphos Bars & Restaurants
A large part of our mission on any trip is to find the best restaurants and bars. We aim to find local food, in a fun and interesting environment – whether that be a locals-only hole in the wall, or even a touristy, but still fantastic restaurant. We found many great options in Cyprus.
The food has a heavy Greek and Turkish influence. Expect to find plenty of grilled halloumi cheese, kabobs, souvlaki, hummus, etc. We enjoyed hopping around from spot to spot, watching the sunset from Christos Grill, then wandering to the main square for a glass of wine at Boulevard Bistro Wine Bar, and some small plates at NOIR Tapas Bar.
Another great spot for sunset and drinks or dinner is Muse Cafe, located up on the hillside, with one of the best views around. For a truly delicious local meal, head to Acropolis Tavern. It's the type of place where you're likely to see huge Cypriot families enjoying a meal together.
Cyprus has always been a wine-producing nation, but it is currently experiencing a resurgence in the wine industry. In fact, Cyprus is becoming more and more valued in the wine world, now that more young, passionate winemakers are making it their mission to improve the quality of the wine they are producing through modern methods, while still maintaining old-style traditions.
One notable winery, Tsangarides Winery, has helped make inroads in this process. They are a family of winemakers who are dedicated to using indigenous grape varietals to produce amazing wine. You can tell they love what they do from the second you arrive at the winery.
They are incredibly nice and welcoming. It's a big of a drive up the mountain to get to their location in Lemona, but definitely worth it. They are open Monday – Saturday 9am – 5pm. You don't need a reservation to stop by for a tasting.
Another winery you should visit, located even further up the mountain, is Vouni Panayia Winery. It's also a family winery run by two brothers and a cousin. They use only indigenous varieties, like the Xynisteri and Martheftiko grapes, to make their line up of whites, roses and red wines.
They also make a few dessert wines and a really tasty Zivania (distilled liquor made from already-crushed grapes).
You definitely can't go to Cyprus without hitting the beach. Many of the large resorts in Paphos have a beach of their own that you can enjoy. However, much of the coastline is rocky and rough.
At the Elysium Resort, there are beach chairs near a small man-made beach to enjoy, but most of the year it is not advisable to enter the water there. The best beach area near Paphos is Coral Bay. It's located about 6 kilometers north of the city and is a stunning crescent beach of white, soft sand.
Since you're likely already going to be in the Paphos Harbour area to see the Archaeological Park, you should definitely stay for a stroll around and a coffee at one of the outdoor restaurants. There's not a lot to see in the harbour at the moment, but there is a new marina area that may be built soon, that will greatly enhance the area.
At one end of the harbor is the Paphos Castle (with a fascinating history of its own) and at the other end is the Archaeological Park. In between you'll find a strip of tourist shops and fish restaurants.
In a resort town like Paphos, I would very much recommend booking into one of the incredible resorts that are located along the coastline in the tourist zone. While big resorts are not always my thing, in Paphos it really makes the most sense.
There are dozens of resorts to choose from, ranging from budget to luxury, even some that are adults only. Choose your resort wisely. One of the main attractions in this area is the resort itself. 
We spent a lot of time exploring the property, laying in the beach chairs reading a book, trying out the various a la carte restaurants, swimming in the pool, etc. There are many activities to enjoy right on site.
CONCLUSION
As you can see, there are many great Paphos Cyprus tourist attractions to enjoy during your time there. You can be as busy or as relaxed as you want to be. It's easy to get around, so you can create your own schedule as you go.
If you love history, Cyprus is a definite must visit. Have you already been to Cyprus? What were you favorite parts?
Disclaimer: This trip was created with our partners, Jet2Holidays.com, with additional thanks to the Cyprus Tourist Board. All opinions expressed here are always our own.
Like this post? We'd love it if you'd share it on your Pinterest board with the images below.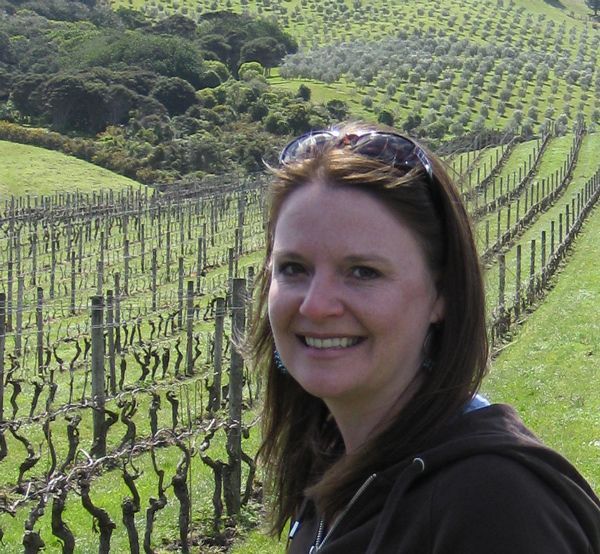 Laura Lynch, creator and writer of Savored Journeys, is an avid world traveler, certified wine expert, and international food specialist. She has written about travel and food for over 20 years and has visited over 75 countries.