Paso Robles is well-known wine region of the central California coast. This wine region is known for its dark, full-bodied reds. Located along Central California's beautiful coast, Paso Robles is the largest AVA in California.
With 26,000 acres of vineyards and over 200 wineries producing premium wines, Paso Robles has steadily became recognized as a world-class wine-growing area and no longer takes a backseat to Sonoma and Napa Valley.
This Discover Wine series focuses on regions of the world that you can visit for wine tasting.
With its ideal climate and rustic wine country charm, it's the perfect place to enjoy a weekend of wine tasting, particularly in the spring before it really starts to heat up. The area has a perfect climate for growing Zinfandel and other hearty red grapes.
★ Plan ahead. Book your San Luis Obispo & Paso Robles wine tour here.
Get the Lay of the Land
There are a couple of distinct tasting areas in Paso Robles. The historic downtown area has more than 15 tasting rooms surrounded by local eateries, delis, cheese shops and olive oil producers, and can be enjoyed on foot if you're staying in a hotel downtown.
The westside wineries are scattered among the rolling hills to the west to town and area bit harder to get to, with winding, narrow roads leading to some. The Hwy 46 East will take you to large, palatial estate wineries with special features like large courtyards where events are held and outdoor amphitheaters for summer concert series.
Some of the varietals you can expect to see are Cabernet Sauvignon, Merlot, Syrah, Voignier and Roussanne, as well as the area's heritage wine, Zinfandel. If you're a fan of a particular varietal, you may wish to tour top producers of those wines.
How Much Does Wine Tasting Cost?
Wine tasting in California has gotten quite a bit more expensive in the past few years. Gone are the days of free tastings. In fact, many regions are charging $20-40 per tasting. With this fee, you'll get around 5 wine tasting pours. You can share a tasting at most places, which will cut down on the cost of it, and help you manage your intake.
Something I'm excited to tell you about is the Priority Wine Pass, which helps me tasting fees a lot easier to swallow. The Pass is simply the easiest way to save on wine tasting in California.
Show your card at any of the over 300+ wineries that accept the pass and start saving money. Many of the wine tasting discounts are 2-for-1. That means you and your tasting partner only pay for one tasting. If the winery usually charges $25 per tasting, you save $25. The pass is valid 365 days from the day you purchase it. It's pretty awesome. We buy a new one every year. It's good in California, Washington, and Oregon.
Wineries to Visit in Paso Robles
DAOU Family Estates
There are no better views of the Paso Robles Valley than from the beautiful DAOU winery at the top of the mountain in the Adelaide district. There is a lot of great wine in Paso, but DAOU is a step above the rest. We were completely blown away by both the view and the wine during our visit.
Two brothers, Georges and Daniel Daou, set out to transform the old Hoffman Ranch Winery and produce stellar Cabernet Sauvignon in the rare calcareous clay that makes Daou Mountain similar to the right bank in Bordeau.
It's quite expensive for a tasting – $45 per person – but if you're looking for great wine, you'll be hard pressed to find anything better than this. We love the Estate Cabernet Sauvignon, the Petaluma Pinot Noir, and the Rose.
Location: 2777 Hidden Mountain Rd, Paso Robles, CA 93446
Turley Wine Cellars
If you're looking for something unique in Paso Robles, Turley should be on your itinerary. Started in 1993, by Larry Turley, one of the original founders of Frog's Leap, here he focuses primarily on Zinfandel and Petite Syrah from old vine vineyards – some even dating back to the late 1800s.
In case you're worried there won't be enough variety from those grapes, Turley makes 47 different wines from over 50 vineyards across California.
You can book an appointment for a tasting from Thursday to Sunday. Tastings are $25 per person (6 person maximum). You can't bring in your own food, but they do have cheese & charcuterie plates available for purchase.
Location: 2900 Vineyard Dr, Templeton, CA 93465
Peachy Canyon Winery
Peachy Canyon's tasting room is located in the Old Bethel Schoolhouse (circa 1886), on Highway 46 West, which is a tourist attraction on its own. They're producing estate Zinfandels, and small batch Rhone and Bordeaux varietals that you can't get anywhere else.
Peachy Canyon is a second-generation family owned company that opened in 1988. They farm 100 acres making up 5 estate vineyards in Paso Robles' west side AVAs.
The tasting room is open every day from 10am to 5pm and the tasting fee is $20. Reservations are recommended, but only required for parties of 8 or more. Dogs are welcome.
Location: 1480 N Bethel Road, Templeton, CA 93465
Thacher Winery
As you wind your way up Vineyard Drive in the Adelaida district, you'll come up the boutique Thacher Winery, that makes its home in the 100-year-old Kentucky Ranch, complete with horse-barn turned tasting rooms and sprawling landscape.
Thacher makes their wines from grapes sourced from their estate vineyards and others throughout California's Central Coast. They have a small production and distribution of Rhone blends and Zinfandels.
There are two types of tastings you can do at Thacher – and outdoor seated tasting and a tasting in the barns, both adjacent to the winery. Reservations for both are recommended. Try the Santa Rita Hills Pinot Noir, the Grenache, and the Controlled Chaos.
Location: 8355 Vineyard Dr, Paso Robles, CA 93446
Adelaida Cellars
Adelaida Cellars is a perennial favorite with us. It's located off of Adelaida Road, up a long road leading up to the mountain. This elevation gives it a fantastic view. Their new tasting room is beautiful and includes plenty of space for outdoor tastings on their patio and balcony.
The estate has a wide range of mesoclimates, aspects and soil types, which is prime for the specific varietals they grown, and all is farmed organically.
Tasting appointments are available Wednesday-Monday from 10:00 am – 3:00 pm. Be sure you've booked prior to arriving. Once you've completed your tasting, you can enjoy a picnic on their grounds. We especially love their Syrah and Zinfandel.
Location: 5805 Adelaida Road, Paso Robles, CA
Lone Madrone
Lone Madrone focuses on single vineyards in specific districts of west Paso Robles, where the soils are rich in lime and clay, the rain is plentiful enough, the sun is hot, the nights are cool, and the ocean breezes still drift in. This helps them produce the
This is a family-run winery with four single vineyards that supply Zinfandel, Petite Sirah, Cabernet Sauvignon, and other Rhone varieties.
There are two different flights you can choose from – the Tasting Room Flight and the Pinnacle tasting, a seated tasting in the barrel room. Both require reservations. Be sure to try the Bailey Ranch Zinfandel, Oveja Negra, and Chenin Blanc.
Location: 3750 CA-46 West, Templeton, CA 93446
Tablas Creek
Tablas Creek Vineyard is a pioneer of the California Rhone movement, born of a collaboration in 1989 between two leading families in the International wine world. They chose Paso Robles for their vineyard based on its similarity to the Rhone region in France.
They are the world's first Regenerative Organic winery, producing Biodynamic varietal wines. What this means is that they use biodynamic farming techniques that ensure the soil health, animal welfare, and social fairness are the main focuses of the business.
You can enjoy a seated tasting flight of their red and white Rhone blends. They are open daily by appointment only. Be sure to try their Esprit de Tablas, which incorporates the top 15%-20% of the estate grown lots.
Location: 9339 Adelaida Road, Paso Robles, CA
Broken Earth Winery
This tasting room is unlike many of the others in the area, because it's located in town in a converted factory building. The gorgeous interior is quite spacious, with both indoor and outdoor seating. Plus they have an Italian wood fire oven so you can enjoy some delicious pizza with your tasting.
Broken Earth is a certified sustainable winery that has been around since the early days of Paso Robles wine, though now with different owners. They offer a few different tasting menus depending on what's open that day, because they make a lot of different wines.
You don't need a reservation to taste wine here, but be sure to arrive before mid-day if you want to partake in the pizza because the oven shuts down much earlier than the 6pm closing time.
Location: 1650 Ramada Drive, Paso Robles, CA
Vina Robles
Vina Robles makes expressive, approachable wines from their 6 estate SIP Certified Sustainable vinyeards in five sub district AVAs in Paso Robles. They offer wine tastings along with lunch options.
Location: 3700 Mill Road, Paso Robles, CA
Eberle
Gary Eberle founded the winery more than 40 years ago and is known as a pioneer in Paso Robles wine. He's also known as the American Wine Legend from Wine Enthusiast.
Location: 3810 Highway 48 East, Paso Robles, CA
There are literally thousands of combinations of wineries to visit, based on your own desires. A fun way to build your own itinerary, or find one that someone else has already created, is by going to Grow Wild Paso Robles Wine Country Trip Planner.
The planner allows you to select your wineries, add in hotels and restaurants and even create a printable PDF of your entire journey with driving directions.
Where to Stay in Paso Robles
When you're in the middle of wine country, the best place to stay is among the vines, and there are abundant choices of charming B&Bs. If you're planning to a stay in a B&B, you'll want to make reservations well in advance as many only have a couple of rooms and they fill up fast.
Winery Inns and Airbnbs
Hotels
For traditional hotels, there are some good choices in the historic downtown area.
Where to Eat in Paso Robles
Many of the wineries have picnic areas and views that are to die for, so don't bother going out for lunch and breaking up your wine tour. Red Scooter Deli makes it easy to order lunch ahead and take it with you for a quick picnic overlooking the vines. Their sandwich and salad options all come with a choice of side and a cookie for dessert.
For dinner, Thomas Hill Organics serves woodfire pizzas alongside some great appetizers and main dishes that can be enjoyed both inside or outside on the lovely covered patio. If you're looking for something a little more fancy, Bistro Laurent has a 5-course tasting menu with wine pairings.
For even more food ideas, check out this booze and food guide to Paso Robles.
Tours to Book:
How to Get to Paso Robles
Paso Robles is off U.S. 101, about 3 hours north of Los Angeles and 3 hours south of San Francisco. The closest airport is San Luis Obispo, about 30 minutes drive away, but you can often save money by flying into San Francisco, Santa Barbara or San Jose and driving.
Alternatively, if you live within 3-4 hours, the Amtrak train, the Pacific Surfliner, is a very pleasant trip and treats you with amazing views along the way.
The best way to explore the area is to arrange for transportation or take a wine tasting tour so you're not sipping and driving. Another great option is to take a hop-on-hop-off wine tasting tour, so you can spend as much time as you want at each winery.
CONCLUSION
You're going to immediately fall in love with the Paso Robles wine region. It's a really gorgeous area and the wine is unpretentious and just downright good. Have you been to Paso Robles? What are your favorite wineries in the area?
Quick. Check these necessities off your prep list!
Like this post? Why not save it to Pinterest?
FOLLOW US on Pinterest, Instagram, Facebook for more great travel inspiration and tips.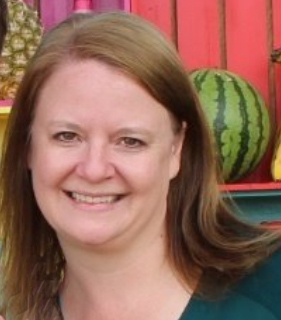 Laura Lynch, creator and writer of Savored Journeys, is an avid world traveler, certified wine expert, and international food specialist. She has written about travel and food for over 20 years and has visited over 75 countries. Her work has been published in numerous guidebooks, websites, and magazines.